The next dad sneaker you will NEED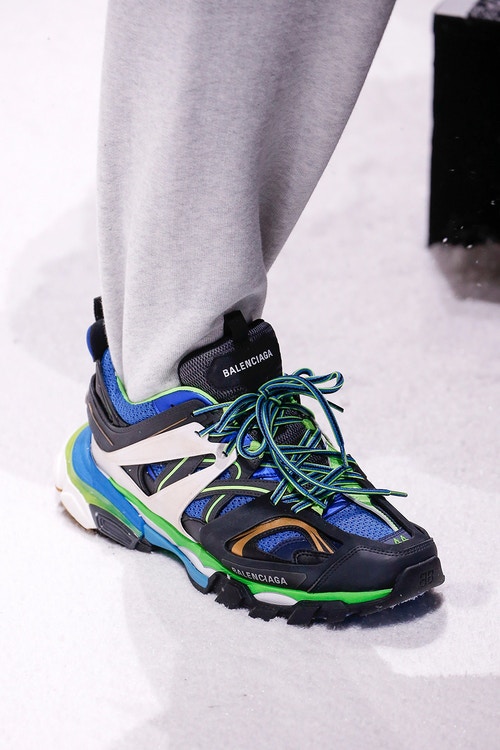 After the success of Balenciaga's previous sneaker releases, it's no surprise that one of the main talking points from their Fall/Winter 2018 runway, was the showcasing of their latest chunky silhouette. The latest sneaker is likely to have as much heat around them as their championing 'Speed' and 'Triple S' models.
Though, the newest sneaker takes a different angle than those we have grown accustomed to from the Spanish luxe brand, as the silhouette is not over-sized but instead bulked out by overlays and framing on the upper, taking more inspiration from hiking sneakers.
No official info on release dates has been revealed as of yet, but as the collection is expected to drop in the July of this year, the sneakers can most likely be expected to drop around that time also.