And they seem to have taken some inspiration from 80s adidas.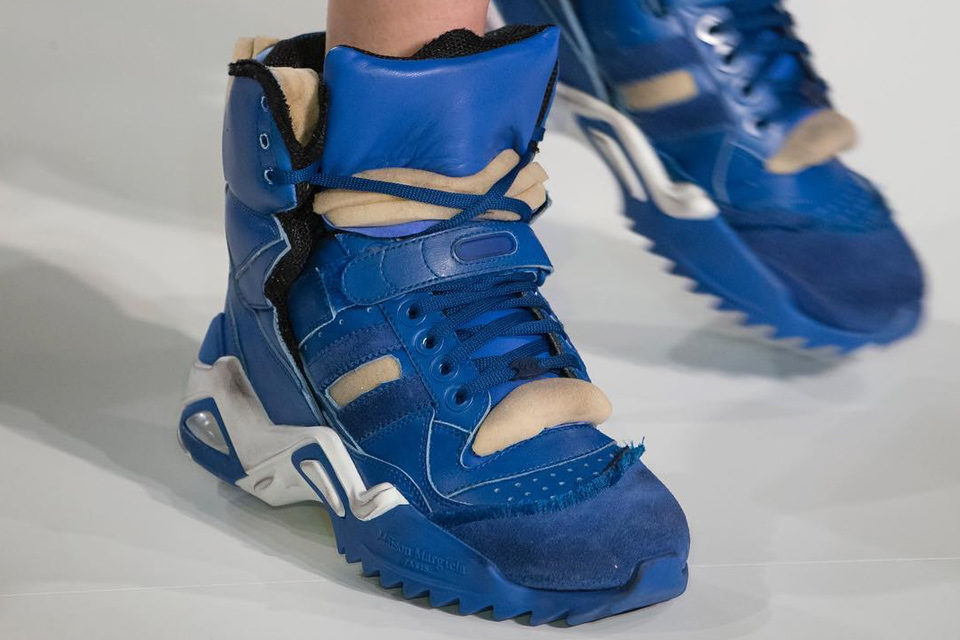 Mason Margiela showcased their newest sneaker offering on the runway at Paris Fashion Week, and it appears to be their newest chunky silhouette, this time in both distressed and holographic models.
The French luxury fashion house appears to have drawn some inspiration from an adidas model released back in 1986, the Forum. Adapting the hi-top silhouette and the white and blue colourway, Margiela has put a spin on the classic and changed up the sole, and removed parts of the upper revealing exposed foam, whilst keeping the main themes of the classic 80's sneaker.
Available in both hi and low-top versions, and in a holographic colour-way also, you can expect the "chunky" sneaker to be a running theme in Margiela's upcoming releases and will be a real front-runner in the evergrowing trend.