From oversized hoodies, dickie bows and that frankly horrendous hairdo, Bieber's come a long way since the early days. Today, he's seemingly embraced his American skater aesthetic and is rarely seen out of Palace, Supreme and a pair of Fear of God jeans.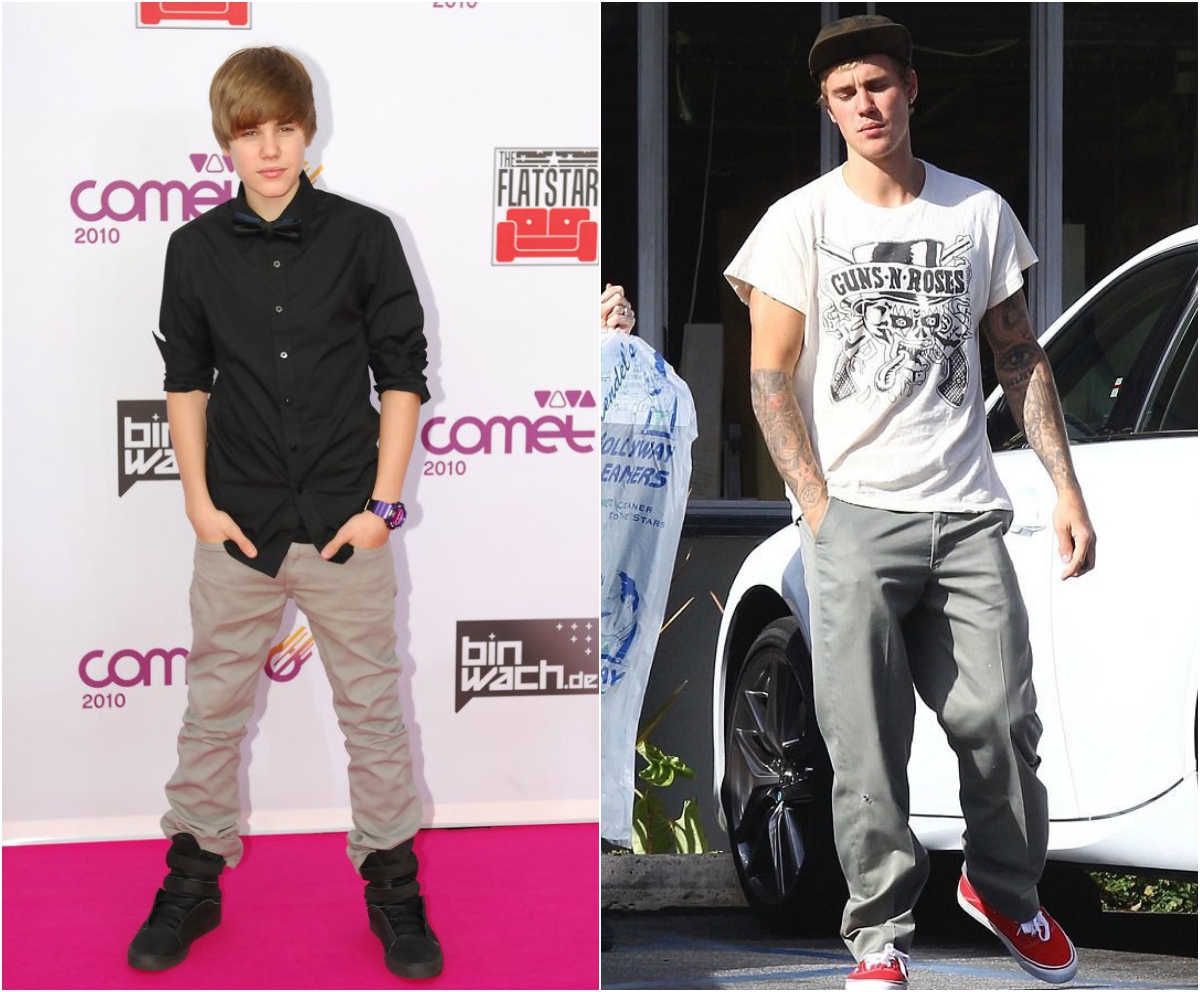 Coming from the X-Factor, Harry was thrown into a styling rut of plaid shirts, bold coloured hoodies and baggy cargo trousers. Since then, having just become the face of his own Gucci campaign, his sartorial prowess finds him in skinny jeans, Chelsea boots and printed tailoring from the likes of Gucci & Saint Laurant.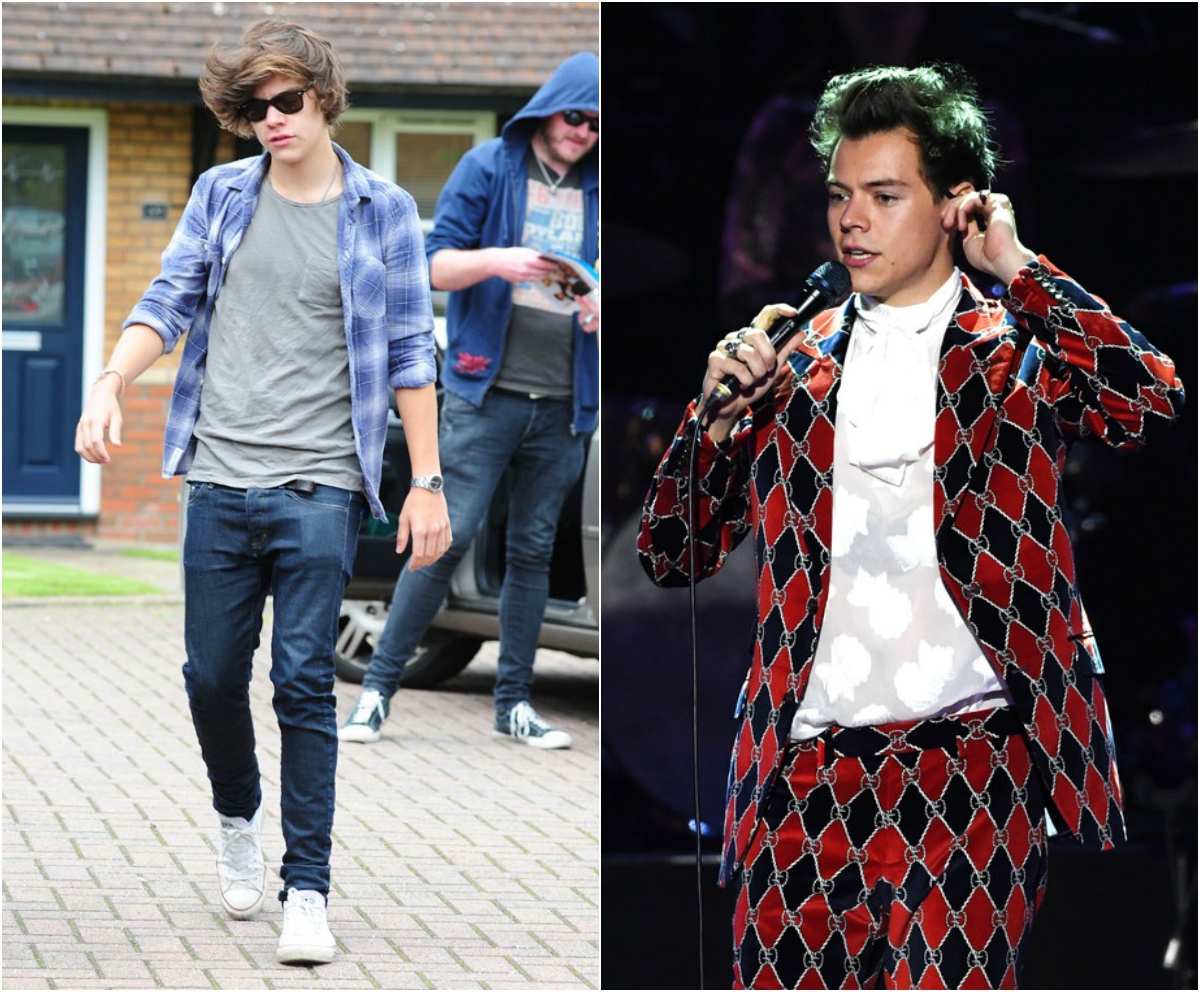 Taking a similar route to Bieber; Jaden started out with a mix of youthful tailoring, hoodies and baggy jeans – all with subtle streetwear vibes. Since then, he's become one of the faces of youth fashion with a combination of street, skate and high fashion pieces.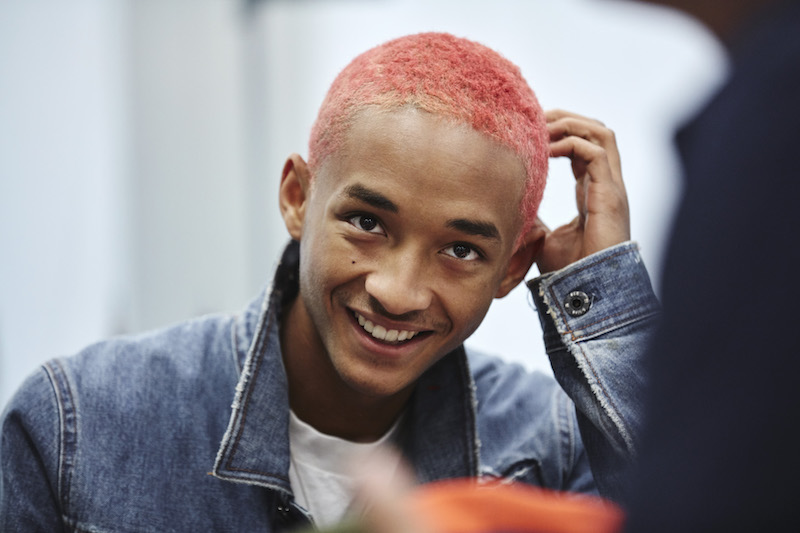 While clean lines, smart tailoring and sleek streetwear are his current go-to's, ASAP's style has always been miles ahead of the rest. From the early stages of his career, he's played with style boundries and, more often than not, it's paid off.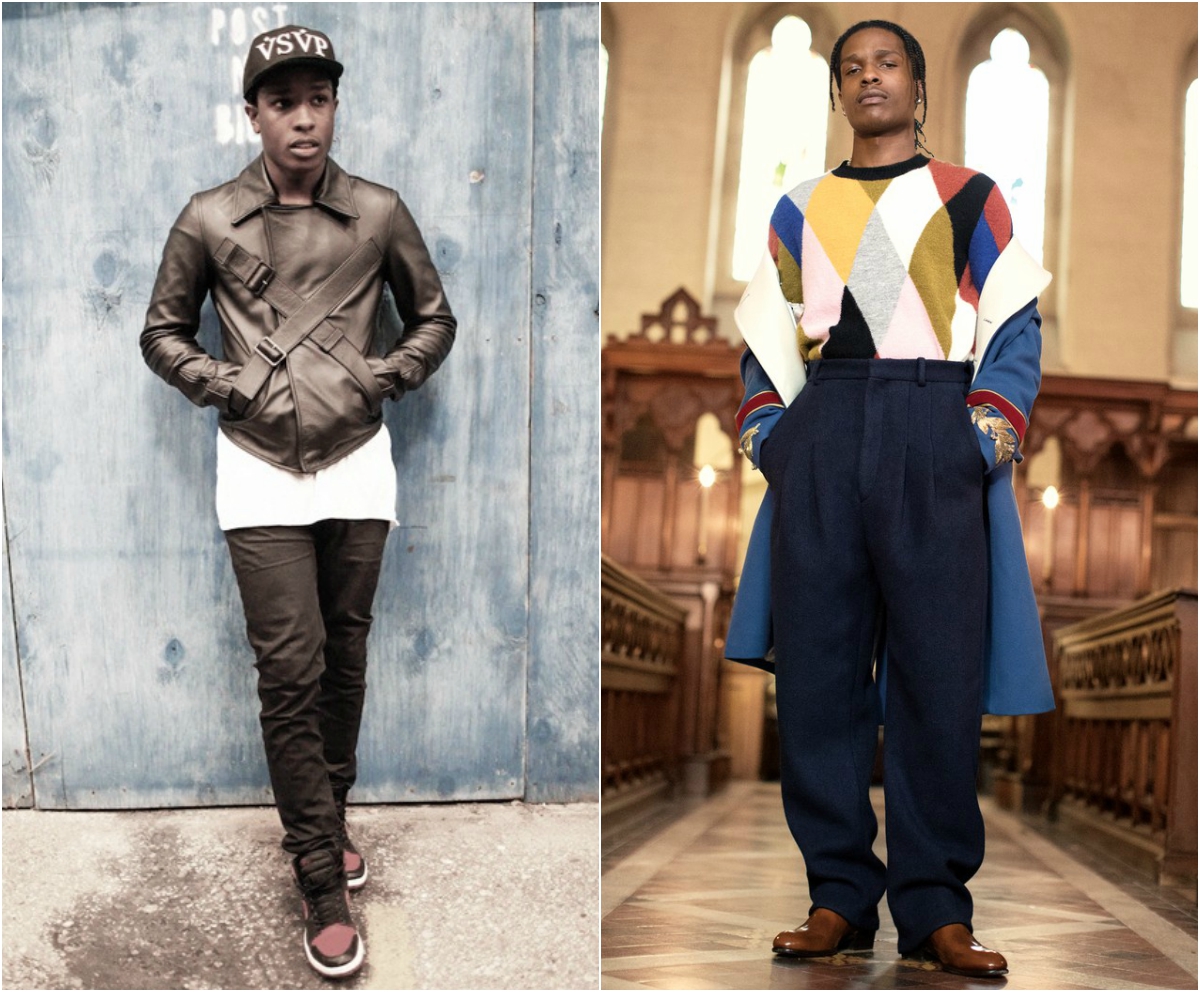 One of the more substantial transformations, Leto has gone from 'guy on the street' to metalhead maven to the god of Gucci tailoring. Never one to shy away from a statement look, there are few who wear Alessandro Michele's suits so well.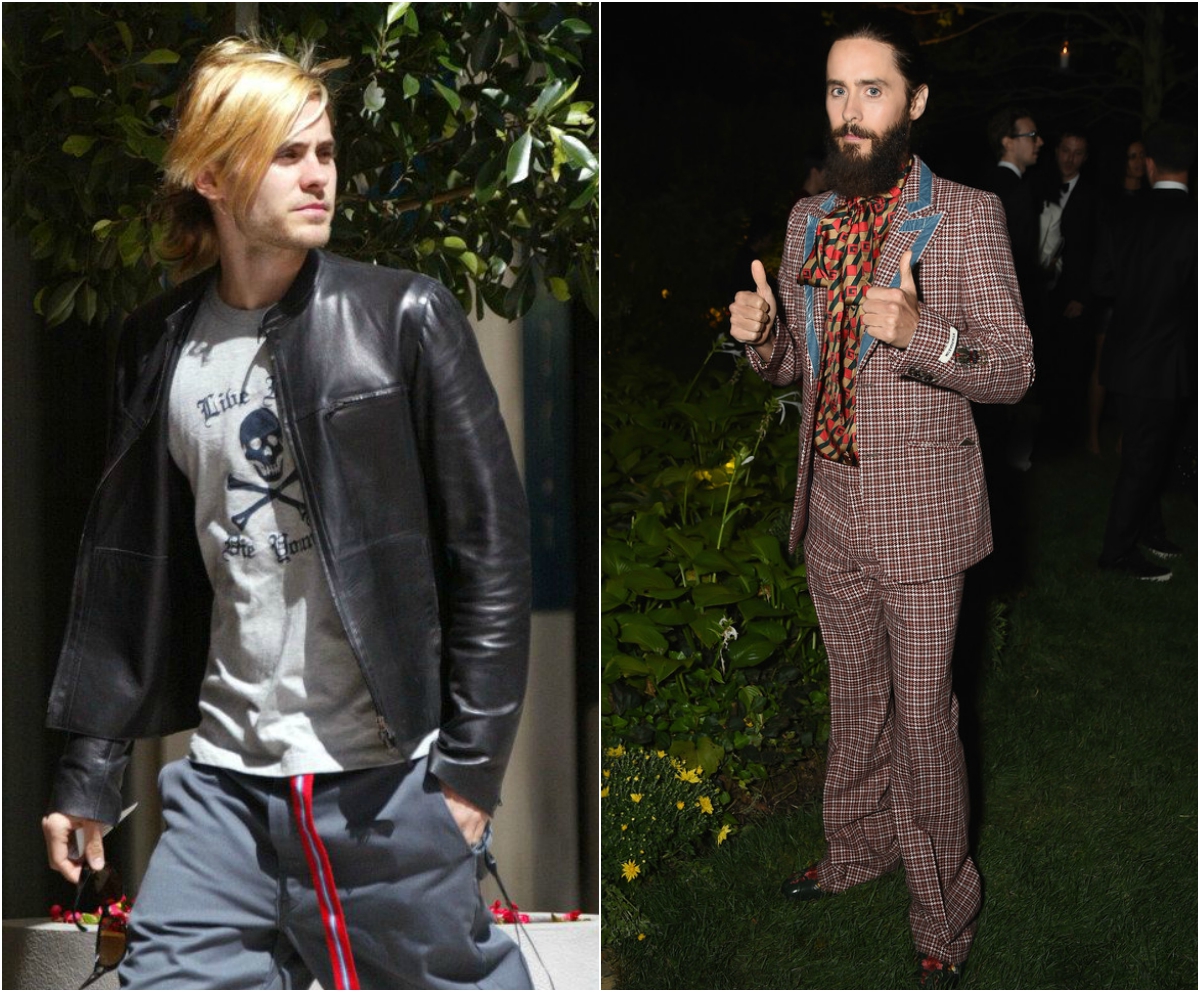 From Jimmy in Degrassi with his baggy jeans and basketball shorts, Drake's style has grown exponentially alongside his music career. Mixing elements of classic tailoring with elevated streetwear and luxed up contemporary pieces, he's always one to deliver a dose of outfit inspiration.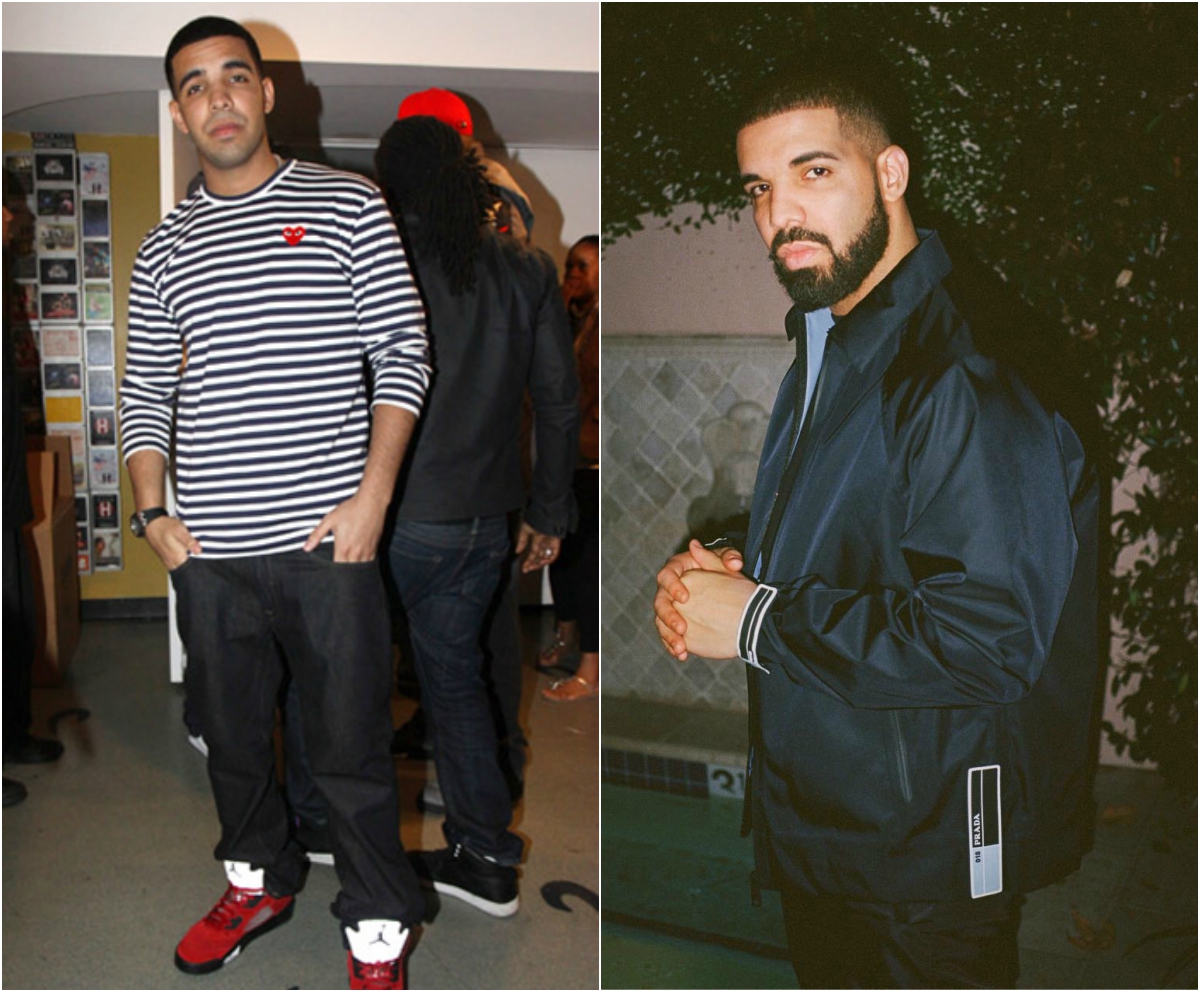 One to laugh in the face of fashion convention, it's hard to imagine LaBoeuf started just like any sartorially stale post-Disney teen. Going on to become one of Kanye's key style inspirations, it's safe to say he's a trendsetter whether intentional or not – his uniform? Graphic tee's, military boots and oversized bombers.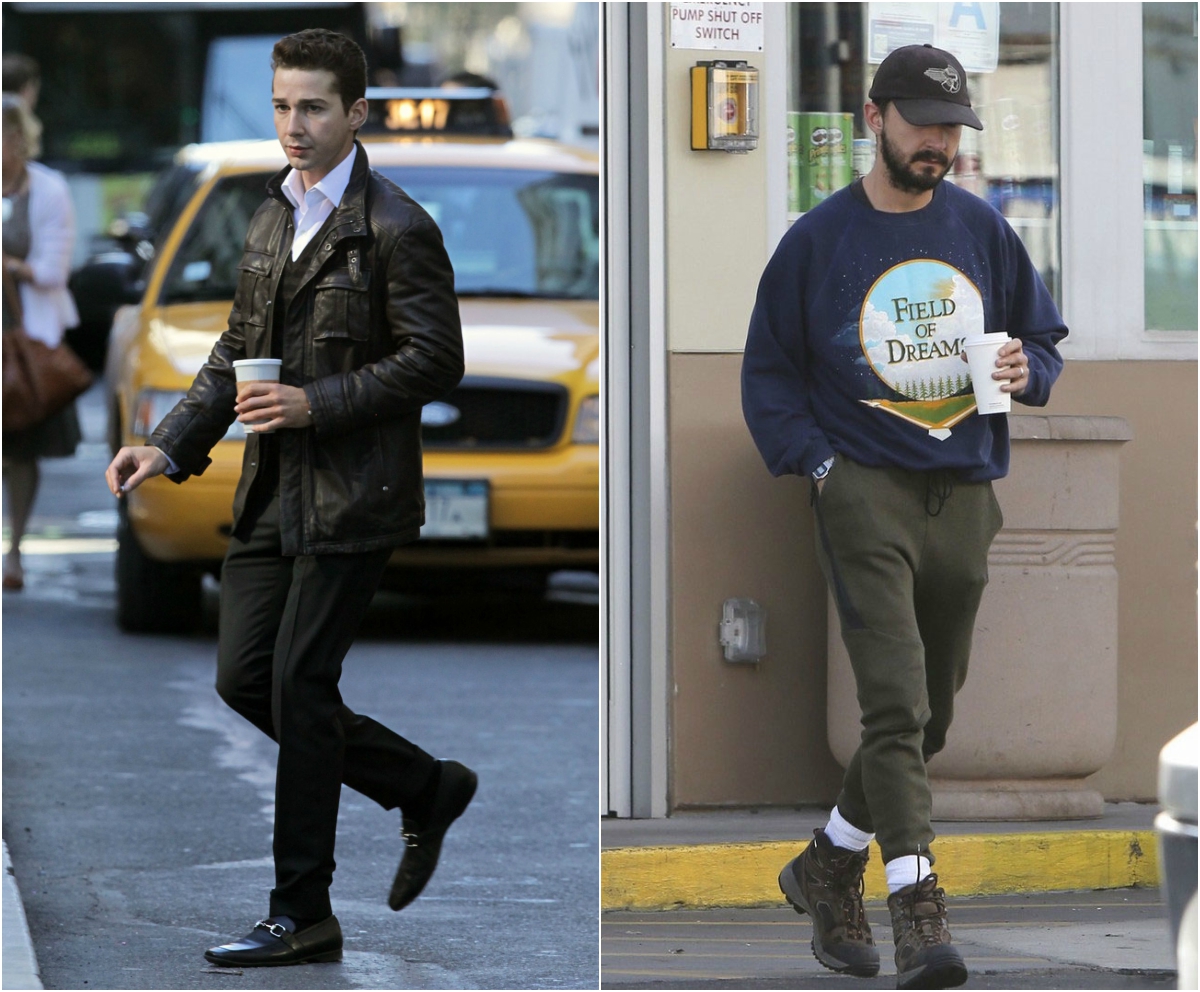 Where do we begin? From the preppy polo shirts during his 'College Dropout' years to the plethora of luxe tailoring and streetwear looks to follow; since day one West has been building towards his iconic status in the world of fashion today.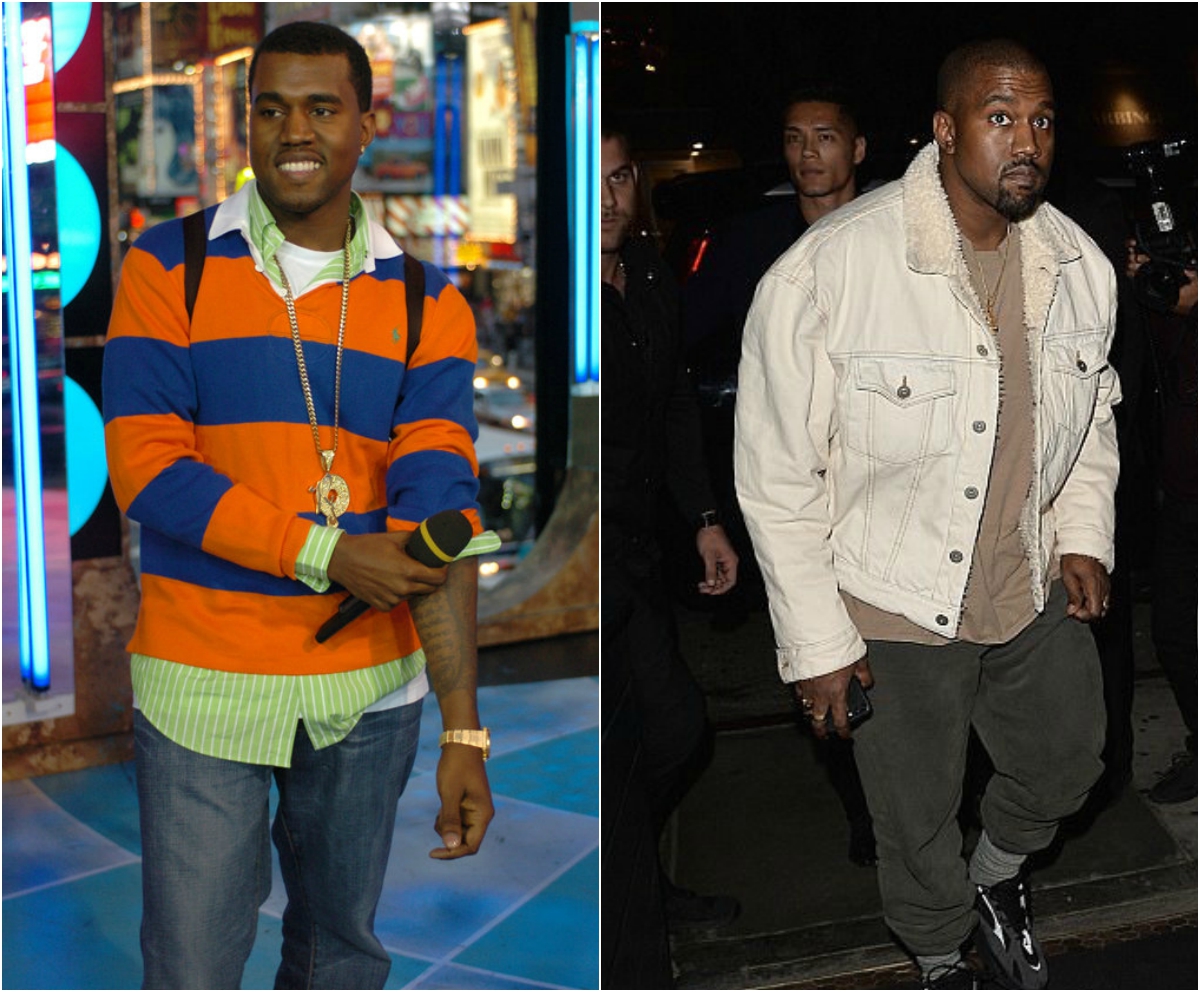 Arguably the most stylish UK musician around, Tempah has always had a flair for the sartorially adventurous. Pulling off a smart tailoring look with as much ease as a tracksuit, his own label 'What We Wear' is a testament to his understanding of understated essentials.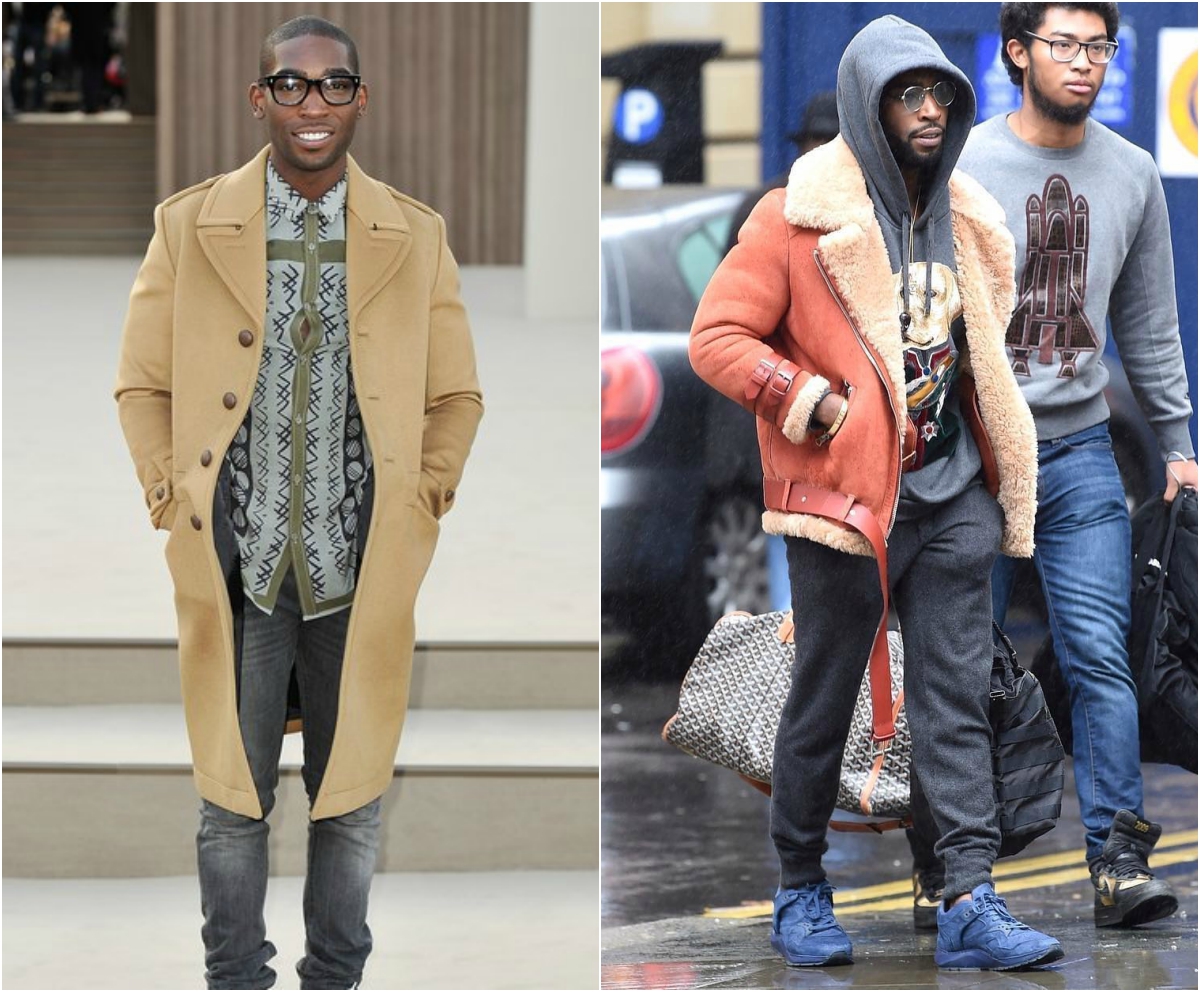 Last, but not least, Malik started out similar to any boyband member in baggy jeans, skatewear and hoodies. Going on to become one of the UK's most followed fashionistos, his style now mainly consists of slim-fit tailoring and luxed up casuals with a darker edge.