Meet INK, formed of three friends: Dougie Poynter, Todd Dorigo and Cory Alexander. Each member comes from their own musical journey and the band works this to their advantage by producing genre-defying music. Discovering their interests in poetry, modern art and YSL, INK is far from your typical alternative rock band. The trio speak to PAUSE about all things music and menswear.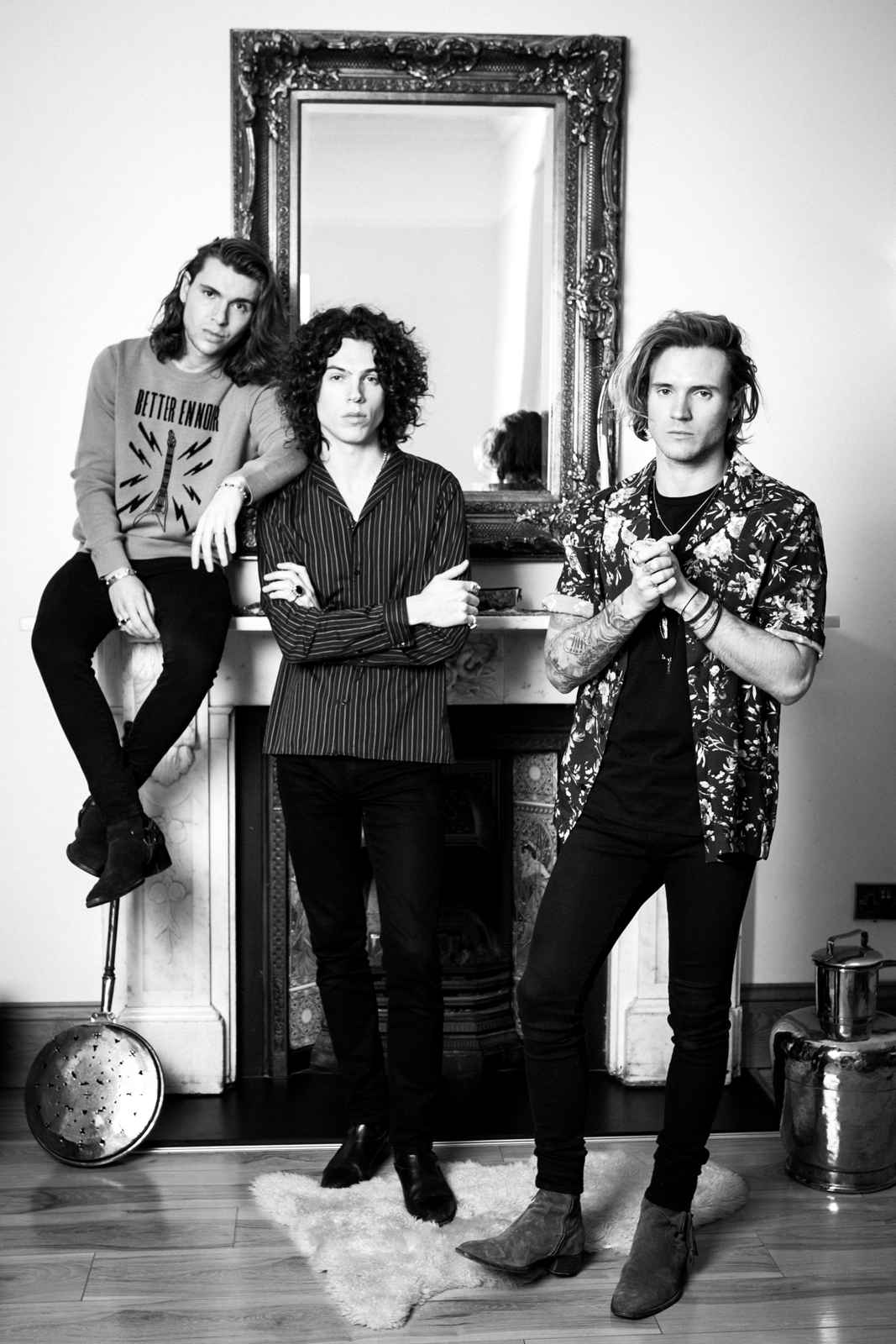 Dougie – Shirt: McQueen at Coggles, Todd – Shirt: The Kooples, Corey – Jumper: The Kooples
How did you guys meet?
Dougie: Just through being out an about in London. Yeah it was just like a whole bunch of 'hey you guys are doing this too!'. We always gravitated towards each other and became friends with each other.
Did you all meet individually?
Dougie: Yeah, so we just met being out and about in London and me and Todd started writing songs for no reason…they weren't for anything. Just for fun. That kind of spiraled and turned into demos, until we were at the point were we were like 'this sounds really cool and this could be a band'. Obviously the missing piece was a drummer. Cory was playing the bands and was recommended by a good friend of ours.
How did you guys come up with the name INK?
Todd: Something that me and Dougie would always talk about is this artist called Ralph Steadman. He did cover art or Fear and Loathing in Las Vegas. We would always look at his artwork and when we were thinking of a band name, INK cropped up because he would start his pieces of art with a splat of ink. He would use that to build into some sort of illustration that reminded us of how we write a song. Starts as a small idea that grows into something unexpected.
How would you describe your music in one word?
Cory: Atmospheric
Dougie: We can pick any word? Escalator! *Laughs* Jheeze… yeah I'll stick with escalator.
Todd: Anxious
Dougie – T-Shirt: Religion, Coat: Velsvoir, Todd – Shirt: Reclaimed Vintage @ ASOS, Blazer: Velsvoir, Corey – Shirt: The Kooples Sport
Who are your musical influences?
Todd: I think what was cool is that we come from different musical backgrounds and have quite an eclectic taste, so it was interesting to find the crossovers. But for me Nick Cave and was a big one when we were writing, especially lyrically as well.
Cory: Incubus, Rage, Blink I guess from a genre perspective.
Dougie: Playing-wise, I like the way The Descendants bass player plays; I like the down-stroke kind of thing. Nowadays I am more interested in song writing, so not necessarily a specific genre like 'I'm into heavy metal'- I'm more interested in great songs. It doesn't have to be the hookiest melody… I like classical music… I have a really kind of broad… (taste). Like Todd said, we all come from different places, but that's what made it so much fun when writing. It was pretty unpredictable, which leads us back to Ralph Steadman as we never knew where each song was going to go. I could present Todd with a little, tiny melody or a chorus and he could take in a completely different direction than I would, which was awesome. We would just keep on going back and forth and then Cory came along and waxes his stamp on it and that's how we've ended up (with music).
Shirt – Reclaimed Vintage @ ASOS
How does your sound with INK contrast with your past career with McFly?
Dougie: The process is exactly the same really. Just a bunch of friends sitting around with acoustics first and demoing, and then taking it into a rehearsal studio with everyone bringing different influences. With McFly, everyone was into completely different things but that's what made it what it was. It's the same with this project. It may sound like a big difference, but at the end of the day we're just musicians that play together.
Tell us about the album. Is it finished?
Todd: It's a 4 track EP. It's all recorded and ready to go. We recorded it in Brussels in ICP Studios. We were there on the 1st January.
Wow, that's not long ago! Is that when you started?
That's when we recorded, yeah. We've have been writing since last May. We went straight from New Year's Eve parties straight into the studio. It was a big way to kick off the year.
Do you have a name for the EP?
Todd: Heaven. There's a track in the EP called heaven.
Dougie: Yeah, there's a track called heaven and the whole song and its lyrics are supposed to be about something bad that ends up being heaven. So there's a deep meaning behind it. The artwork shows a palm tree in a hurricane so that's something that supposed to look deep and represent paradise – but with a hurricane.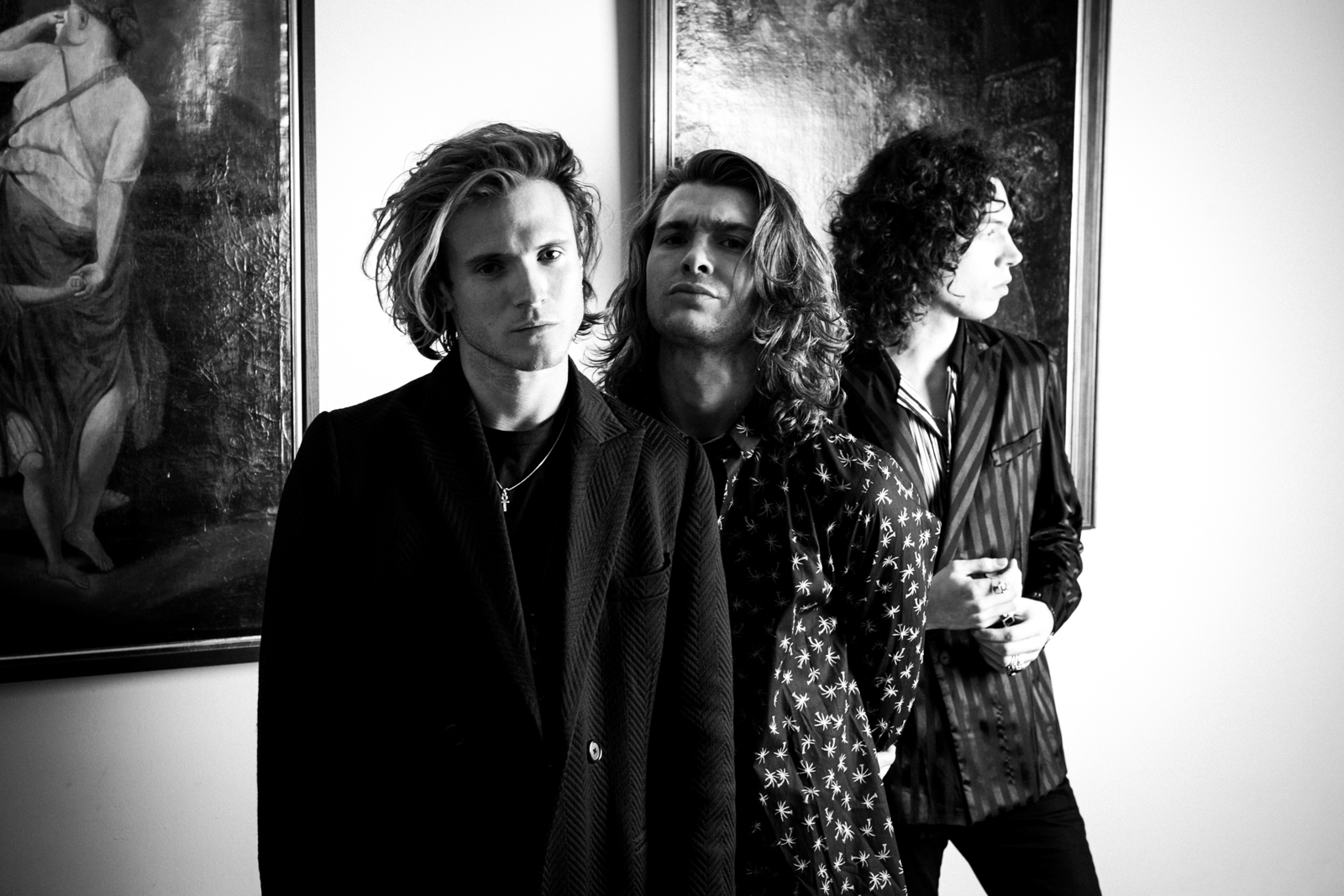 What inspires your music collectively?
Todd: Our own experiences. Me and Dougie would chat loads every morning and when it comes to writing the song, the lyrics would always stem from that conversation that we would have. And in our experiences were we felt the same thing. That's why we felt quite attached to a lot of these songs as they came from our personal experiences.
Dougie: That was fun. We'd pick one tiny-little five second feeling and try and write as much as possible about that. Todd is great with lyrics and is constantly writing poetry. He introduced me to so many poets and has really opened my mind to lyric writing. Yeah, they're all not super dark… we wouldn't take the stereotypical thing of boy meets girl; we would pick something like that feeling just as you meet them and everything you feel and all the surroundings. I basically talk a load of crap at Todd and he churns it into lyrics.
And Cory, you get the sounds in there?
Cory: Yeah, I think it comes with an energy which is important with a song if certain parts that need to remind you (of a feeling). As Doug said earlier, there's no target that's trying to be hit which makes such questions hard to answer as we don't know really
As individuals you all have your own sense of style, how do you merge as a trio?
Dougie: They are different, but there are also things that are the same.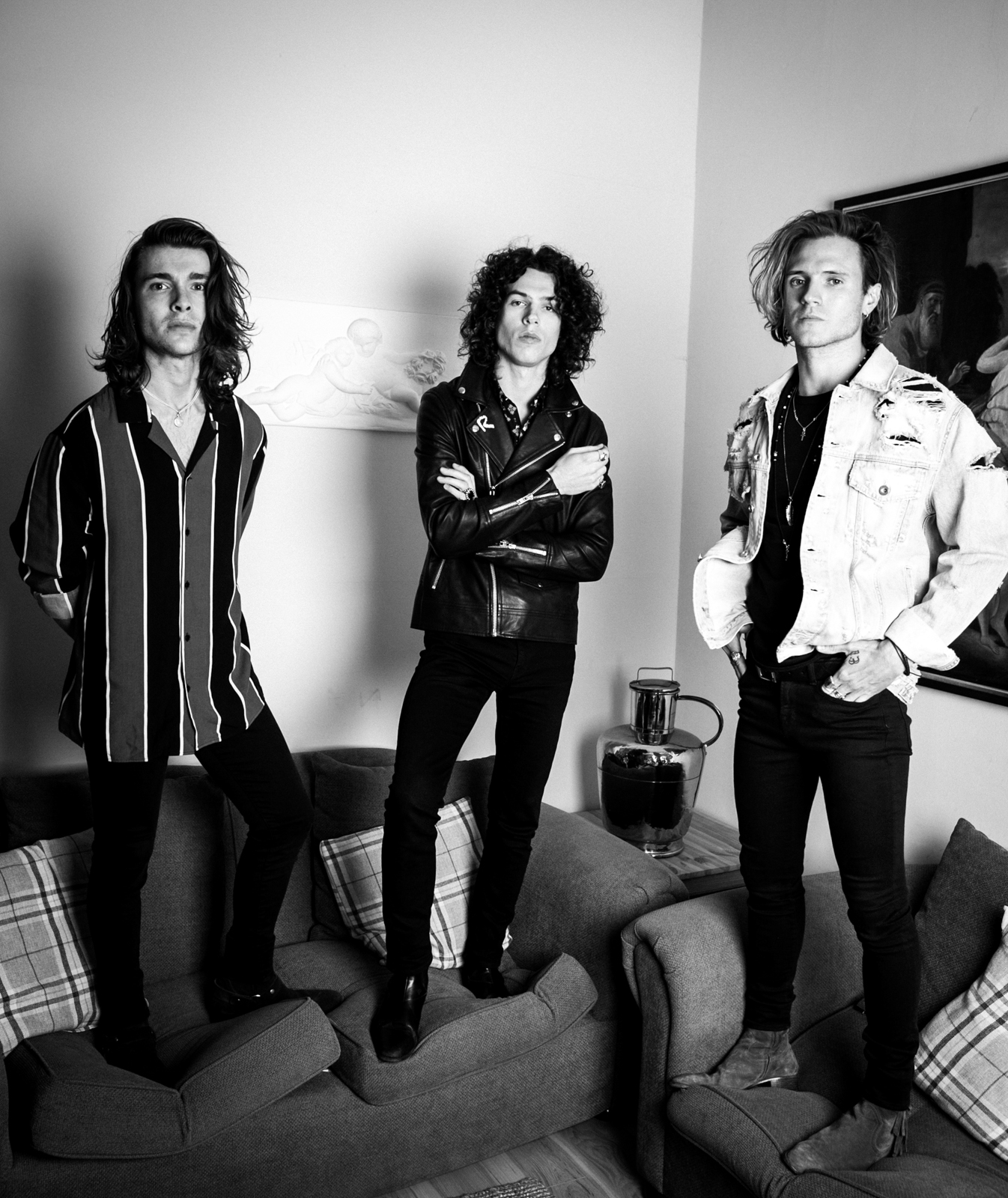 Dougie – Denim Jacket: Diesel, Todd – Shirt: The Kooples, Leather Jacket: Religion Corey – Shirt: Loom @ Urban Outfitters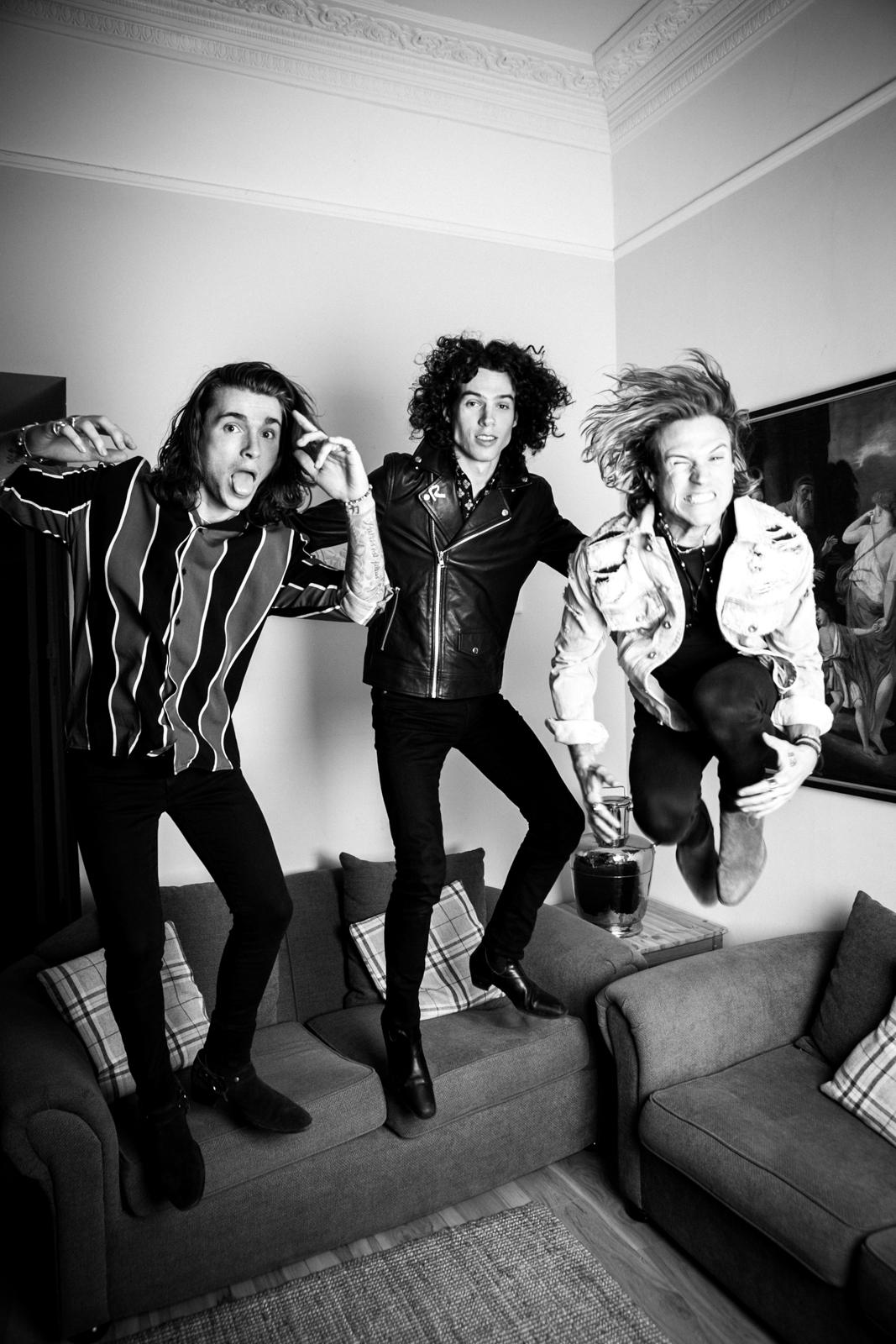 So what's the difference?
Dougie: Well I guess like Todd, he comes from the Nick Cave kind of thing.
Todd: For me, it's a lot of the Glam Rock 70's era, like Nick Cave. I like a nice suit, a tailored suit. I like the whole androgynous kind of thing.
Dougie: This time next year he's going to have had the full works done. That's what this is all for, to raise money for his change.
Cory: I have a couple of certain things I always that are the same. I like baggy tops, things that are just comfortable, that's the main thing. I wear a lot of jewellery which I wear all the time. I wear a watch, there's certain rings that mean a lot to me. Boots, skinny jeans, something baggy on top and a nice jacket.
Dougie: I feel like I'm a little bit schizo, it all depends on what I'm doing.
I can see that from the suitcase… 
Dougie: Yeah, that's my head. That's what my brain looks like – it's all over the place. I love drawing inspirations from things and from the past. Mainly like rock 'n' roll stuff. Everything from the 50's to the 90's and then it depends on what event. We would all go for a similar suit or the same brand. But with casual (style), I am more inspired by the 90's which Hedi Slimane was nailing when he was at YSL. He was doing that whole thing were you wear a really nice tailored suit that was inspired by the 60's, but then during the day you could wear something more like this (refers to the outfit he's wearing), the grungier stuff. But all music inspired.
Do you believe the genre of music you create has an impact on your style?
Dougie: Interesting
All: Yeah
Todd: I think my whole style all stemmed from music. When I saw the Rolling Stones I took a huge interest into what they were wearing. And then you've got John Cooper Clarke and the that kind of mod era – that's got into suits. It's almost like tribal. There's sub-genres in music and depending on what you are wearing that can reveal what you're listening to.
What are you go-to brands of the moment?
Cory: I think its cool to have certain expensive items done with certain high street items. I like YSL but I also like brands like Zara. I think because of my size and shape they go well. For me I'll spend on certain things: I'll spend on jackets, I'll spend on shoes. But my jeans and things like that I don't really need to spend X amount on. I think it's about being sensible; a lot of the high street stores are doing really cool designs. They're taking things that are very, very expensive… But for me YSL is my favourite brand, it has been for the last few years.
Todd: Yeah I can't remember shopping I tend to kind of just like …
Dougie: He steals things
Todd: I end up just finding clothes
From where?
Dougie: He shoplifts!
Todd: If I was to…If I ever do buy clothes I'd buy something I really want and then just wear it until it disintegrates or falls apart. I've got a few Burberry pieces which I've worn out
Dougie: I jump around depending on who's designing where. I really love the past couple of collections that Paul Smith has done, and Calvin Klein, they're really really cool. Which again, they're kind of 70's, very rock 'n' roll inspired. Then on the streetwear side I really like Enfants Riches Déprimés – they make really cool stuff.
Why do you think this is the right time for INK to debut?
Cory: I think the UK needs the band, there's always space for a band.
Dougie: *Laughs*
Cory: That sounds really 'whatever' but I do, I think England has some great bands but I think currently right now it's missing it. I think we have some things that are very distinctive and that would probably, mostly be Todd's vocal. I don't think there's anyone that sounds like that. That's not me being biased, that's just the fact of it.
Todd: I think the UK is missing my vocal
All: *Laughs*
Cory: I think it's going to be interesting to see how people take it. All the pressure is on Todd's vocal
Dougie: We were just bored. We were just bored and wrote some songs and it happened.
What inspired this change?
Dougie: What inspired the change was the writing. Like I said, just hanging out we were writing songs just for fun and then that spiraled… the writing itself was inspiring us. Once we'd written a whole bunch that we thought were really good you start thinking 'Wow I would love to go and play these live. How much fun that would be'.
Will you guys be touring this year?
Todd: Yes, TBD.
Dougie: We will tour soon.
What is your ideal place for a gig in London?
Todd: The Emirates would be cool.
Cory: I know you've done it *looks at bandmates*but the Royal Albert Hall would be a really cool place to play.
Todd: It is a cool place to play.
Cory: I think that would be something quite special to play there.
When we were getting ready, one of you played The Beatles. Then I looked at you guys and wondered whether you would be the modern version. Do The Beatles inspire you?
All: Always, Yes.
Dougie: Some of the best songs ever written. Paul McCartney is one of the best bass players ever. I don't know one band, one dude that's in a band or writes songs that doesn't like The Beatles. Some people are on the fence with The Beach Boys, I love The Beach Boys, but never with The Beatles, everyone loves The Beatles.
Will you guys be performing at a festival this year?
Dougie: TBD. We will see how this goes. You may never from us again, this may be the last time.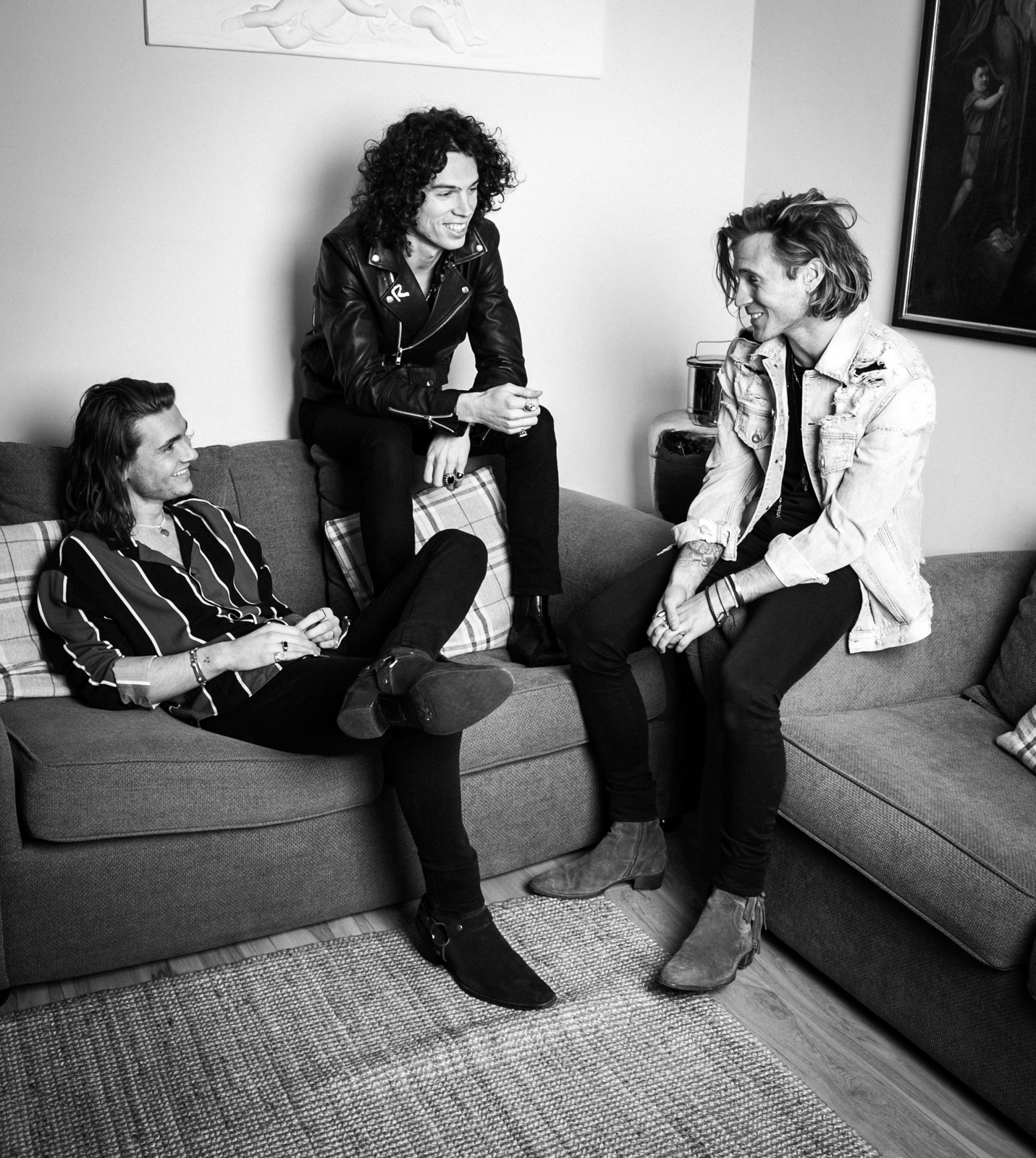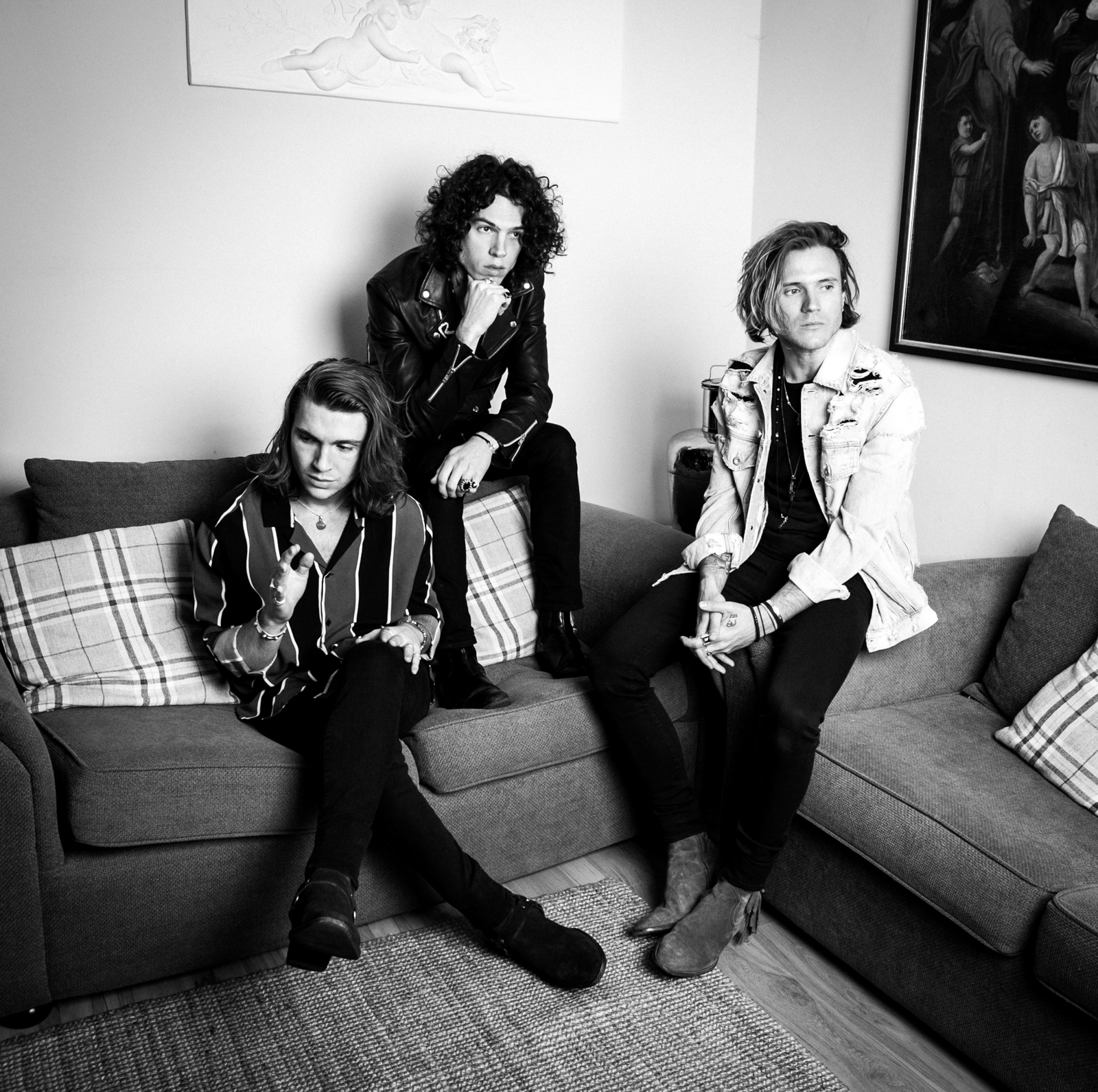 What can we expect from INK?
Cory: Just to play music that we all like
Todd: I don't think we've ever really had goals, it seems to have just happened and we've found ourselves in the middle of it.
Is there a goal for this year?
Todd: We just want to release this EP and gig as much as we can and get people to hear it.
Cory: I think with the genre of music and what we are trying to create and make it real, we want to play a lot and we just want people to come and watch us play. So we made the EP and we did start on 1st January so we can't now say there's no goal because we did start on the 1st January.
To release the EP and hopefully people just like it and hopefully people want to come and see us play because we're prepared to play. That's what makes it different, a lot of guys out there, that you hear of, don't really want to go and play and we actually do want to play. we We want to make our live set different and for people to enjoy it. Kind of like back in the grunge days or the punk days were you go and watch a band and the band live was cool. If you want to go and listen to the EP, you can go and listen to the EP. If you want to go and see a band, you want to go and see a band.