Get ready for their co-designed SS18 collection...
The Moroccan-American global hip-hop recording artist, French Montana, has made many an appearance on the site here at PAUSE, most commonly after being spotted rocking note worthy personal fits. However, that's not what has grabbed our attention this time.
It appears the multi-talented creative has been working in conjunction with the international online retailer, boohooMAN to produce a 65 ready-to-wear piece collection as a part of the company's Spring/Summer 2018 offerings. This is great news for both parties as French has always demonstrated his ability to produce a fit, and now that this skill is being translated to a clothing collection it wont be long until the recording artist is propelled to new heights in the fashion world, all the while making himself the face of boohooMAN.
While the collection itself appeals to Montana's widespread fan base due to his influence and style, it also reaches out perfectly to boohooMAN's young-male audience, who not only connect with today's popular music genres such as hip-hop and grime, but also relish the ability to get access to an exclusive collection without breaking the bank.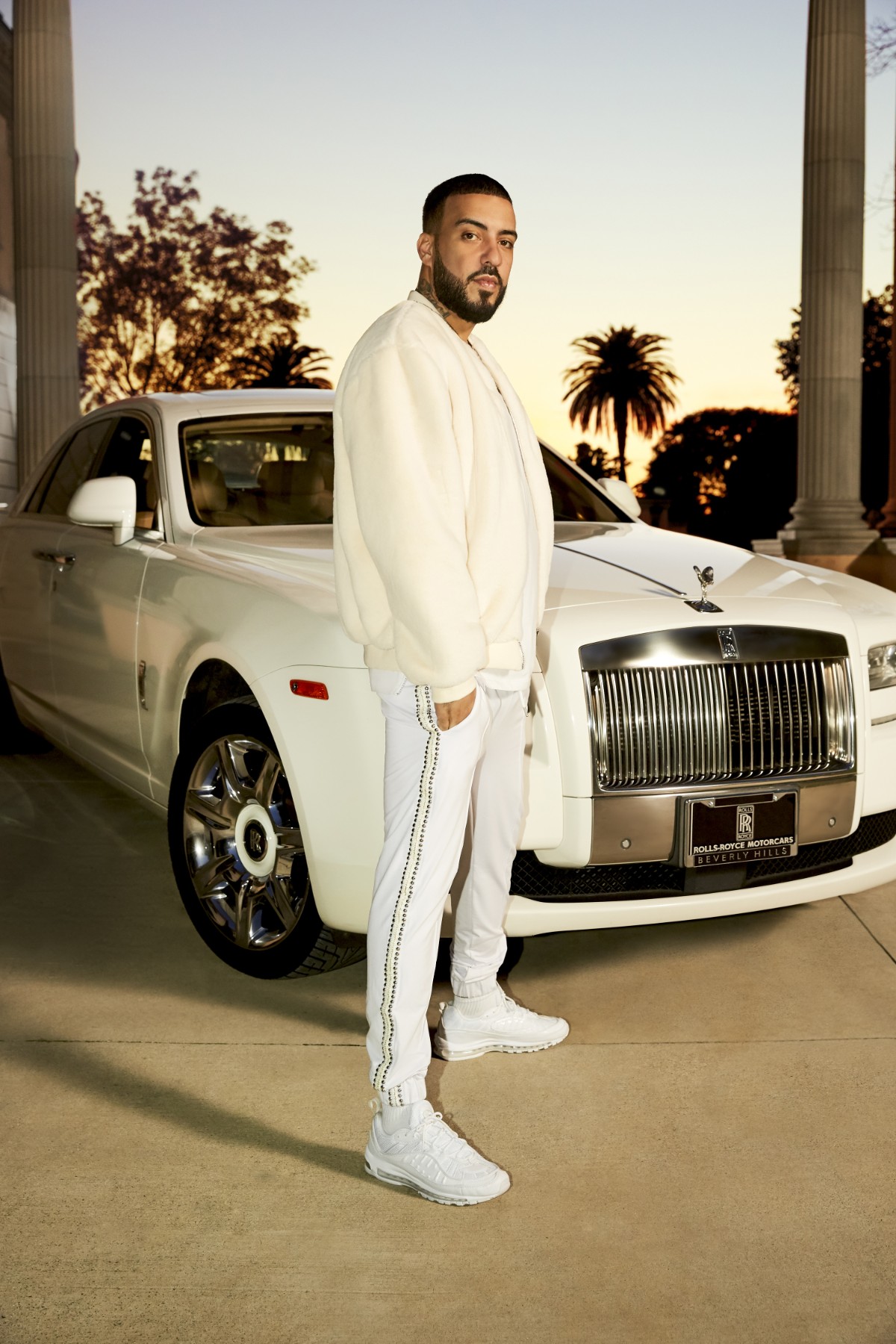 "We're excited to announce our largest global partnership to date with international hip-hop artist French Montana. French directly appeals to our target audience and we're excited to have him join the boohooMAN family."
French Montana commented:
''I am excited to be working with boohooMAN. They have made me feel like part of the family. I look forward to launching this collection for the world to see.''
As for the clothing itself, the pieces draw on inspiration from Mediterranean and Moroccan culture, manifesting itself in tropical and leopard prints that are worn by the summer-cut garments. This alongside the bright colour schemes all-in-all create a range perfect for the warmer months. Furthermore, fashion-forward trends, such as statement co-ords, distressed denim and design details including embroidery, fringing and hardware embellishment have all made an appearance. Although not every piece is designed to demand the eye's attention, as others opt for versatile functionality through the use of neutral jersey styles that adorn the tracksuits, t-shirts and other various pieces.
If you are excited about the offerings then you are in luck as it's release is just a few days away, specifically, it's set to drop on the 12th of April on boohooMAN's website with the pieces ranging in price from £10 to £60, staying true to the brand's mission of creating affordable, trend led fashion for everyone. Click the following button to visit boohooMAN's website where you can win a £500 voucher for the collection.
Click Here