For those who have an expensive taste.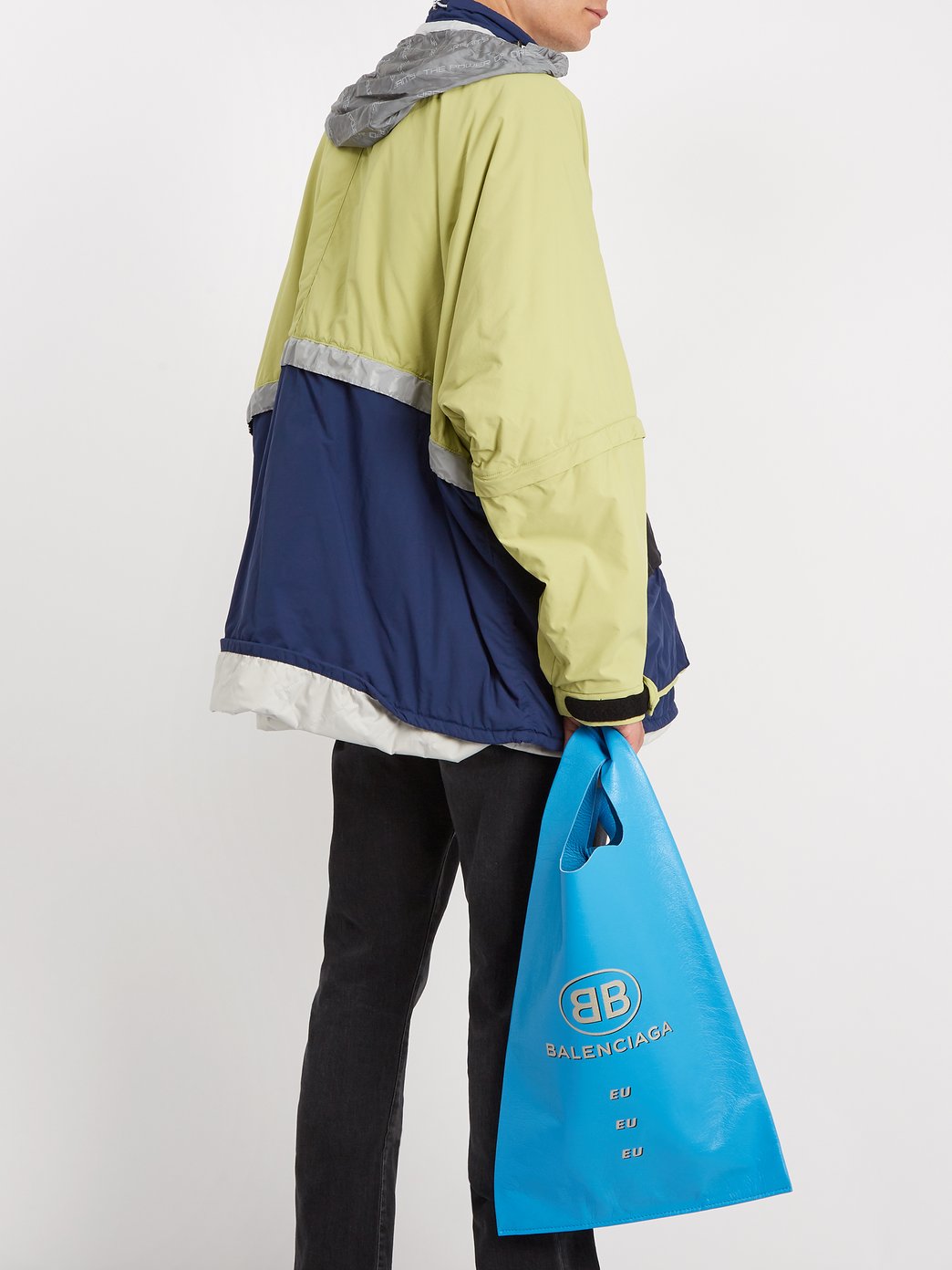 For some the steep price of Balenciaga products means that purchasing anything is out of the question, for others, buying the odd piece can be an occasional treat. However, the Spanish fashion house's most recent addition to their accessory offerings will attract those who seemingly can't spend enough on clothes and therefore turn to buying luxury items to carry said clothes in instead.
Specifically, we see the luxury brand take the plastic bag tote trend and turn it on its head via a cornflower-blue leather composition that along with the double-B logo in metallic-gold and black adorns the slouchy, sac-like composition of the piece. If you want to PAUSE and appreciate the tote you can do so below, furthermore, if you want to get your hands on the piece, click the following button.
Click Here