Celebrate the FIFA World Cup 2018 with Adidas x BAPE.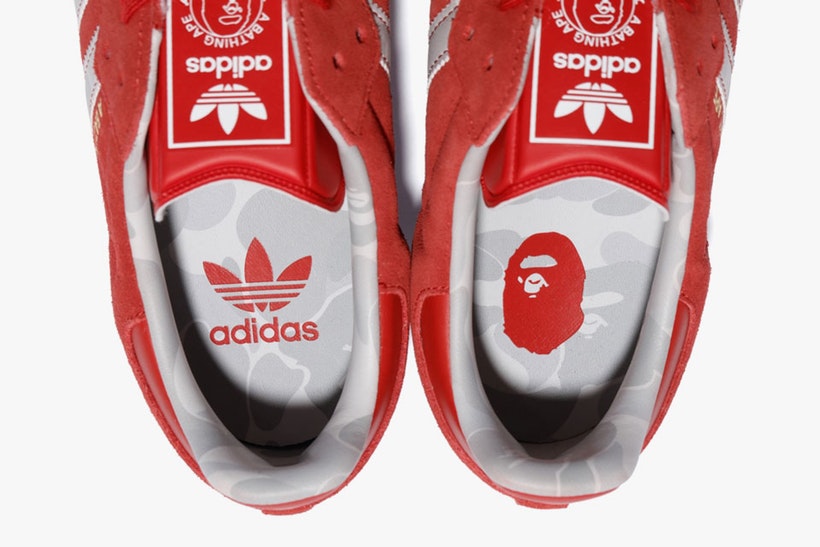 In the lead-up to the FIFA World Cup, Adidas x BAPE explore the fashions of football. The Adidas 'winning' collaboration, solely available in a striking red hue, is composed of three items: a football t-shirt, a zip-up track jacket and gazelle-inspired suede trainers.
The winning collection sees BAPE take classic Adidas pieces and rework them with the essence of their streetwear brand. Each piece would look at home in any millennials wardrobe of athleisure wear and the football fashion trend is only expected to grow in the upcoming months.
The 'winning' collection will hit selected BAPE retailers on 30th May.