"Be true to who you are in what you wear"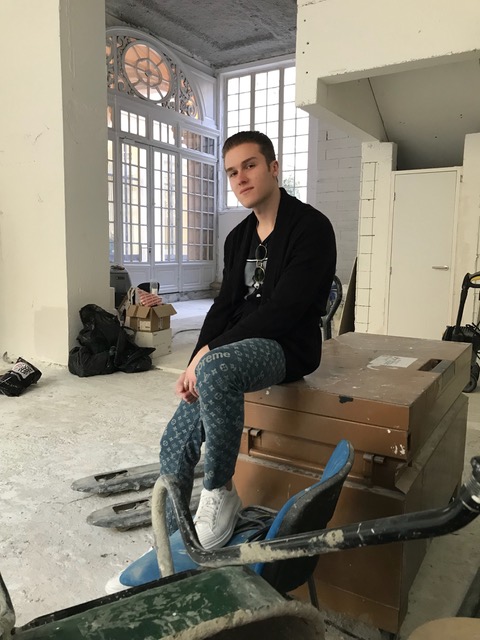 VOS stands for 'Vision Of Style' and Lucas Di Matteo, the founder of Paris's newest concept store, has got exactly that. From growing up with strict uniform restrictions to transitioning into the realms of street style, Lucas has a longstanding relationship with the world of fashion. The VOS space, situated on 21 Avenue Kleber, blends SoHo, Manhattan architecture with industrial and modern French interior, emblematic of the eclectic brands stocked.   PAUSE spoke to Di Matteo about the brand-new Parisian store, VOS, this summer's style essentials and tips for updating your style instantly.
The store is called VOS, an acronym of 'Vision of Style'. Do you believe style can be taught and adopted?
Growing up, I was obliged to wear a full out "suit and tie" fit. Adapting to this environment, I was playing around with patterns, colors, and all sort of fabrics to stay fashionable in my everyday attire. Only after graduating could I really seek the street style scene, and I've learnt a lot in just a few years. I barely wear formal shirts or blazers anymore. Nevertheless, I always gave it my own touch, therefore I don't think it's necessary to adapt to fashion trends, nor to be taught it, it's more of a personal journey discovering your identity within fashion.
Paris is famous for being a fashion capital. What makes your store so different to the many other stores located in the city?
Paris is a fashion capital for brands like Louis Vuitton, Saint Laurent and Dior, not for the current market that is strongly navigated by street-style. What makes the store different to others in the city is mainly our mix of brands, as well as the entire experience that comes with entering VOS. It's the ambience, fashion, music and space that really stands out. To be honest, as long as you stay true to your own vision, no one else will be able to copy. It's purely you that's the strongest asset to a store; being authentic in what you pursue and being able to translate that into your final product.
Describe the aesthetic of your upcoming store in three words.
Authentic, fast-paced and diverse
What is the must-have piece/accessory everyone needs from VOS this summer?
VOS' must-haves for anyone travelling this summer include: Yeezy Season 6 slides, Faith Connexion x Kappa Baggy pants, NikBen Swim shorts, Rhude Hawaiian Shirt, Les Specs shades and Martine Ali jewels to give it edge.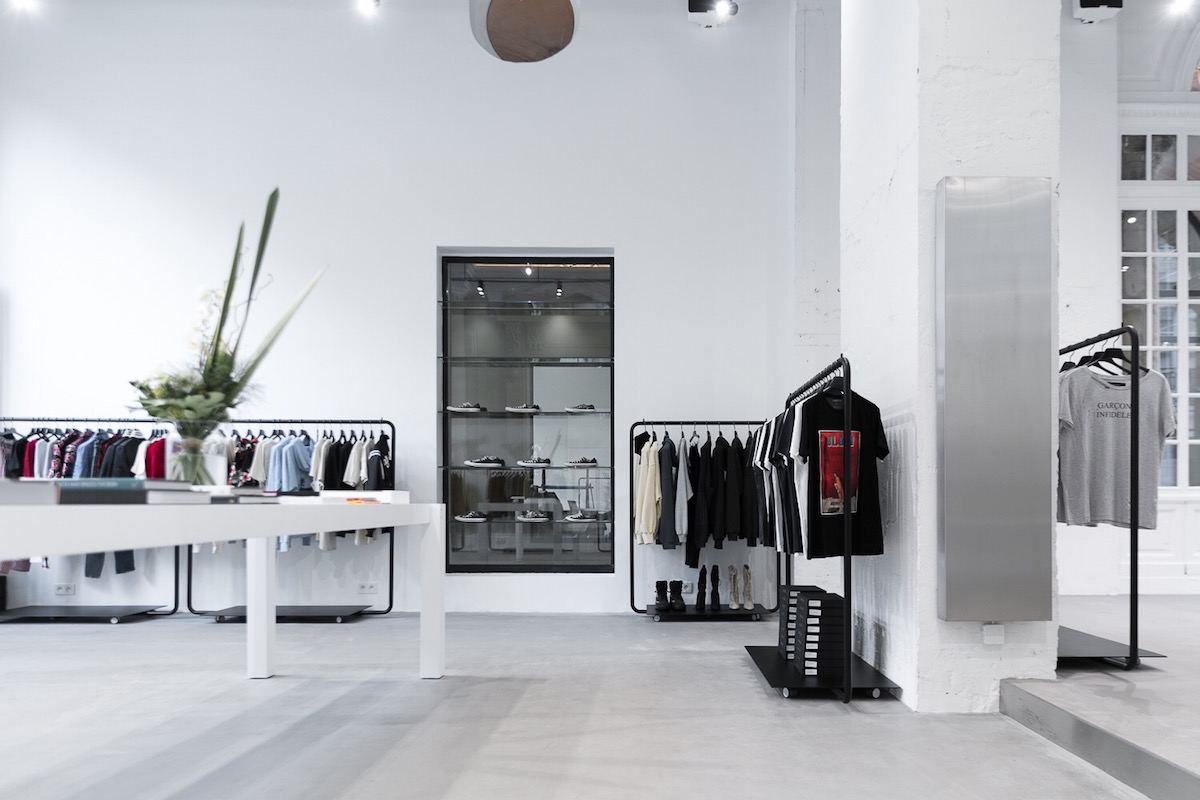 Whats the colour everyone should be wearing this summer?
I believe in a consistent color palette that works in all seasons – pastels. I don't like striking neon colours even though it's super trendy, it's to flashy for my taste. My go-to is usually blue: blue denim, blue flannel…blue everything.
You will be stocking Yeezy. How do you feel about Kanye's approach to marketing Season 6 & 7? (via Kim Kardashian fake "paparazzi" pictures).
I think it's genius. Kim is Kanye's muse, and her entire family have such a strong input in what's hot or not – they make us buyers go wild. What Kim wears automatically sells out in minutes, so they kind of direct us towards what will be the  must-haves to buy.
From displaying posters in locations like subways and random street corners to the huge billboards in times square is huge. The fact that Yeezy Season 6 was shot on different body types, really gave it creditability in our modern world of diversity. I mean he always comes up with those crazy innovations in both marketing and fashion. Look at Balenciaga, their latest women's SS18 campaign was based on the "paparazzi" idea… just saying.
What is a current trend you wish would end right now?
Balenciaga's Triple S sneaker. I honestly would never wear those. The other day I saw this post on a 'Super S' model (super-sized). I really thought it was legit until I realized it was April 1st.
Who are your style heroes?
Kim Jones for his skill in turning anything he's inspired by into a full fire collection,  basically Louis Vuitton in the past 7 years.
Kanye for his sense of simplicity, and sustainability in a fashion item. For real, no one else can make Sweatpants look more elegant than he does, and that colour palette… obsessed.
Heron Preston for his reference to culture in his collections (such as with DSNY and NASA). I really think he's one of the most creative individuals out there, doing dope graphics and just being such an inspiration to anyone. I can't wait for him to expand his brand.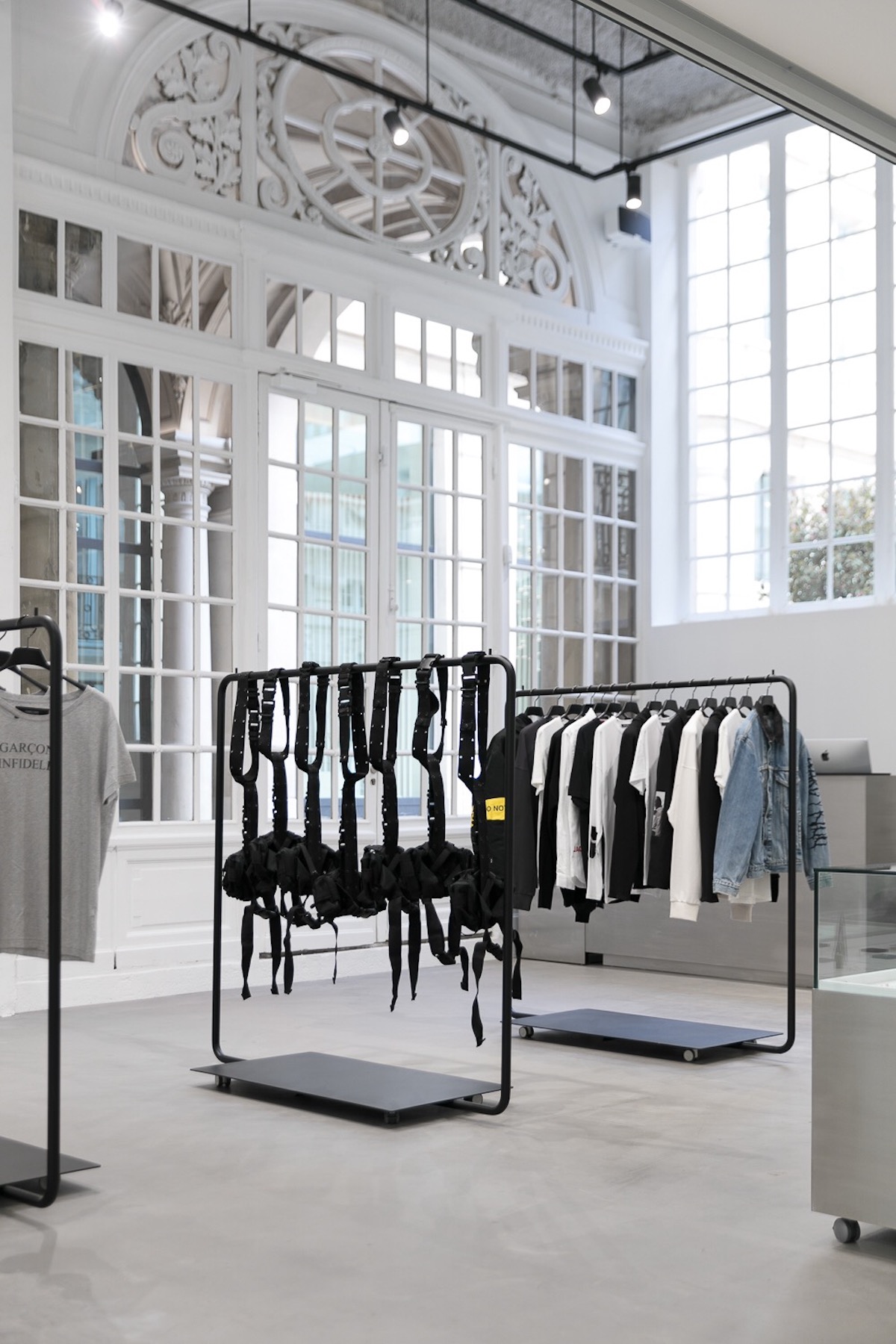 What are the staple pieces in your wardrobe?
Vintage Levi's Denim Jacket, Yeezy Hoodie, AMI Trouser, Vans. I Could rock this fit for lifetime.
What is a brand that you would love to stock and currently don't?
Heron Preston. Since the brand is part of the NGG group, they have very strict policy's with what retailers they work with. They want to see any store function first before stocking with them, and since VOS just opened a few weeks ago, we couldn't carry him directly.
Do you see VOS in other cities worldwide?
I live in the moment, which may sound cringe but that's how I function. I am fully engaged to my store in Paris, and will be for the next few years. I am trying to build something that will last, so every little detail and change is important to how business will evolve. I am young so I don't feel pressured at all. The store is called VOS but for some reason I have always called it VOS PARIS. I don't know why but maybe there's another chapter awaiting.
Give our readers one tip that will update their style instantly.
Be true to who you are in what you wear. There's nothing more uncomfortable than trying to pull of a look that's not you. I've had some experiences in the past when I've tried to fit in by dressing out of my comfort zone. Bad memories…I won't be doing that again. Less is more so don't try too hard, it can be a deal breaker and look nasty.