Featuring the launch of their collaborative SPRT collection.
Yesterday, Thursday 29th November 2018, sportswear giants adidas Originals and BRIT award winner Stormzy, officially celebrated their new collaborative venture, with a huge event in London. The launch event honoured the release of the pair's highly anticipated SPRT clothing range, in addition to featuring the exclusive reveal of 'Line' – their collaborative music visual.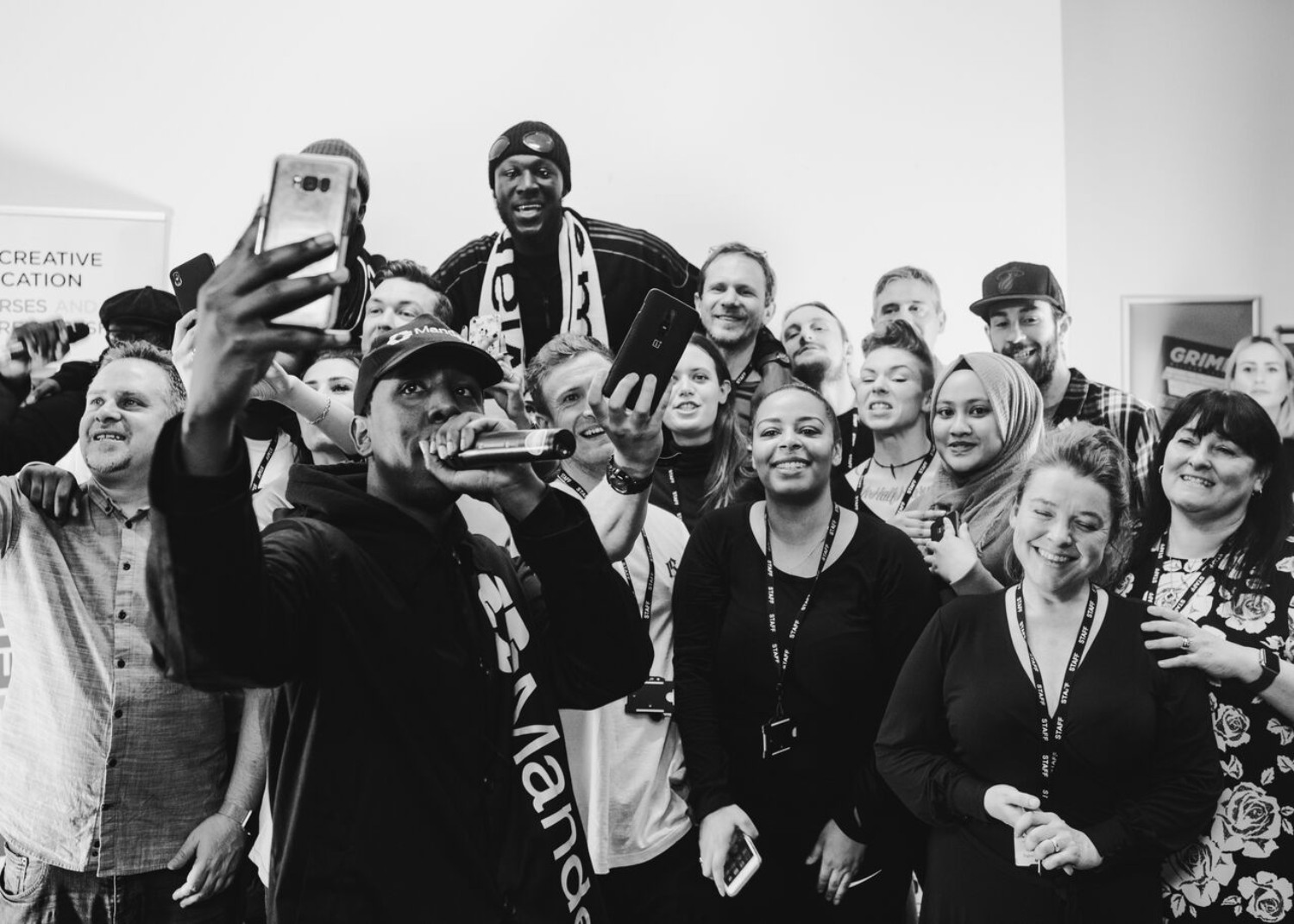 Stormzy began the launch day visiting four different colleges from across London in; Walthamstow, Bow, Southwark and Fulham – presenting lectures of students, educating them o the importance of music – aiming to inspire his local community.
The day then continued at Seymour leisure centre, where Stormzy arranged a one-off musical experience, to a 500 young Londoners – featuring performances of four local youth groups – in addition to a performance from Stormzy himself.
The message behind their collab, is to encourage people to be proud of where they come from – "and comfortable wherever they're going".
The SPRT collection by Stormzy and Adidas, consists of 2 full tracksuits; available in blue and black. You can shop the full SPRT collection now, over at adidas.com, and from other selected retailers. You can also watch the "Line" music video below, and view snaps from behind the scenes – and the event.