Casino Royale Style.
In the United Kingdom, gambling is a hugely popular pastime. The UK gambling industry makes £14 billion a year from the millions of people in Britain who gamble, both in land-based casinos, online gambling, and the lottery. In fact, online/remote betting represents almost a third of the overall gambling revenues, making £4.5 billion a year.
Part of this is due to the glitz and glamour of gambling. Gambling is right up there with attending a ball, having a candlelit dinner on a cruise, or having your name called by adoring fans on a red carpet. But why do so many people have this perception of the hobby and how can you recreate this feeling for yourself?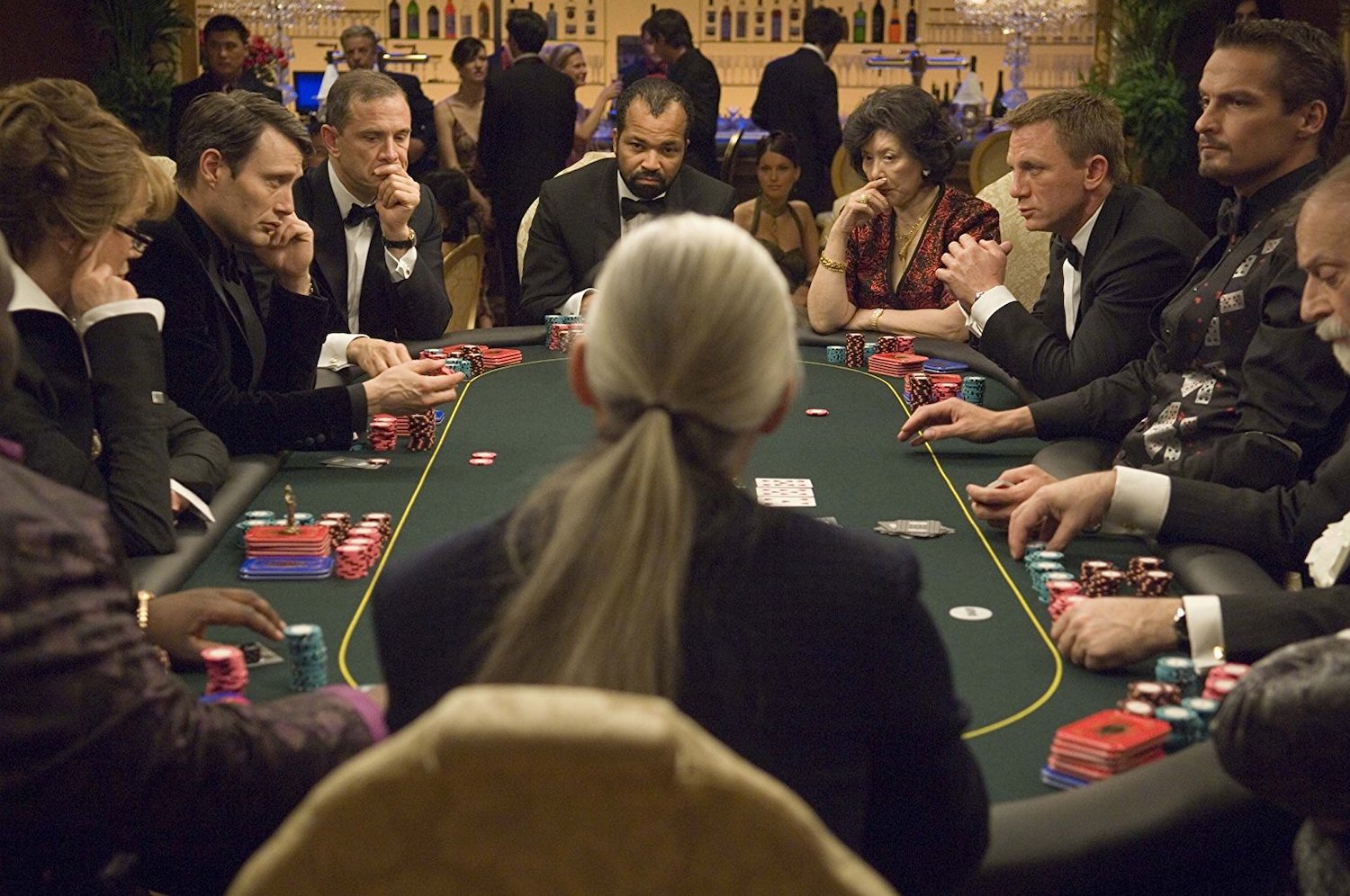 Why Do People Dress Up to Go to the Casino?
A major factor in the glamorous nature of gambling is down to what people wear. While you're unlikely to see casino-goers rock up in a retro, 90s-inspired bucket hat or a pair of chunky Balenciaga trainers, people do often wear their best, branded clothes to the casino. On a casino date night, women tend to take extra care with their makeup and men will put on a swanky tux. Many casinos have strict dress codes, restricting visitors from just wearing a tracksuit and a pair of flip-flops better suited for the beaches in Magaluf and this helps to keep standards high.
There's also the fact that casinos are often frequented by celebrities. Most celebrities don't even go to fetch their own milk and bread from the supermarket, but because going to a casino is worth their time, it makes its all the more special for those who don't have celebrity status. Hollywood stars like Bruce Willis are known for their love of casino games such as roulette and blackjack, for example, and who wouldn't want to live like a leading man?
Can You Still Have a Glamorous Vibe When Gambling Online? 
However, that's not to say that you can't have a glamorous time at home if you prefer online gambling to the often crowded (and noisy) atmosphere of land-based casinos. There are plenty of online casinos offering slot games which have equally upscale and elegant themes. They include progressive slots like Mega Moolah Isis which includes characters and themes of royalty and gods in ancient Egypt, while the Treasure Nile slot has a similar vibe, albeit with more golden jewellery and extravagant artefacts. So, even if you don't feel like dressing up and going out, these slots will bring the fanciness to you!
Another suggestion is to invite your friends round and make an evening out of it, testing out different slots together. Because many slot games are available on mobile devices, your friends will only need their phone in order to take part. Vogue's tips for throwing the perfect dinner party include sending out invites, choosing a fragrance and crafting a sensational menu. So use that advice and host the ultimate, gaming event.
Whether you're going out or staying in, there is a way to make gambling glamorous. Whether your very best outfit or footsie pyjamas, let your gaming be as elegant as you make it.