Talks music, style & signing with Virgin EMI
All the way from Church choir…
First getting involved with music at the mere age of eight, Zion's path to where success began with a chance appearance on Will.i.am's album as a part of his church choir. Fast forward ten years or so and he's since signed with Virgin EMI, dropped two fire singles #NoWahala and #FriendZone and is surely one to watch. PAUSE sat down with the rising artist for a quick catch up…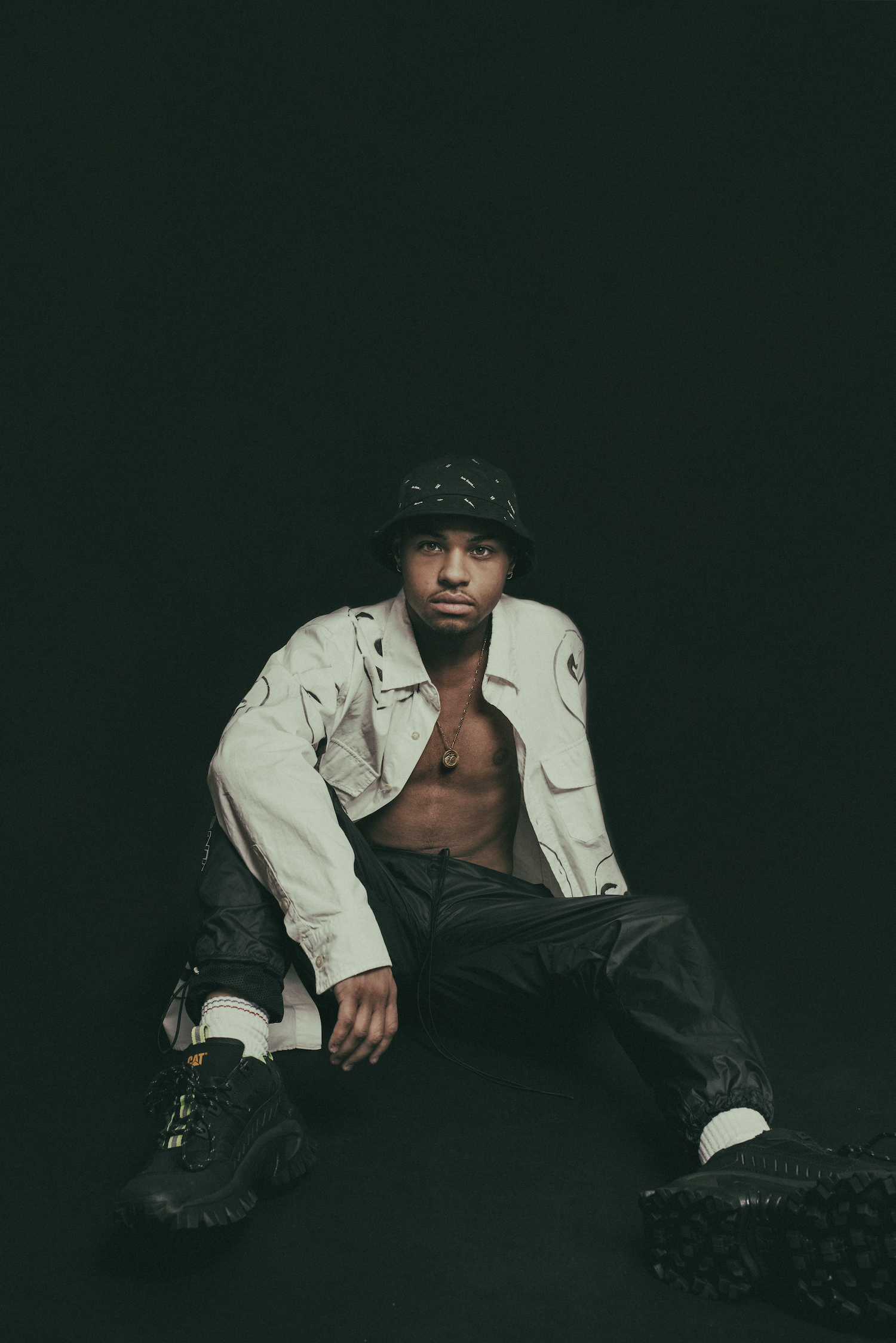 Hat: Urban Outfitters, Shirt: Liam Hodges, Trousers: Represent, Boots: CAT
How did you first get involved with music?
I got involved in music when I was younger around 8 years old, O was in a Church choir – long story short my choir ended up on Will.i.am's album.
As a 19 years old creative, what is it like to achieve such success young age?
It's inspiring, humbling at times difficult to manage as with success comes more responsibility and sacrifices but I really love the artist space I'm in and just having the power to free-form create my art the way I choose. I am so big on creative and having control of my sound whilst shaping my brand.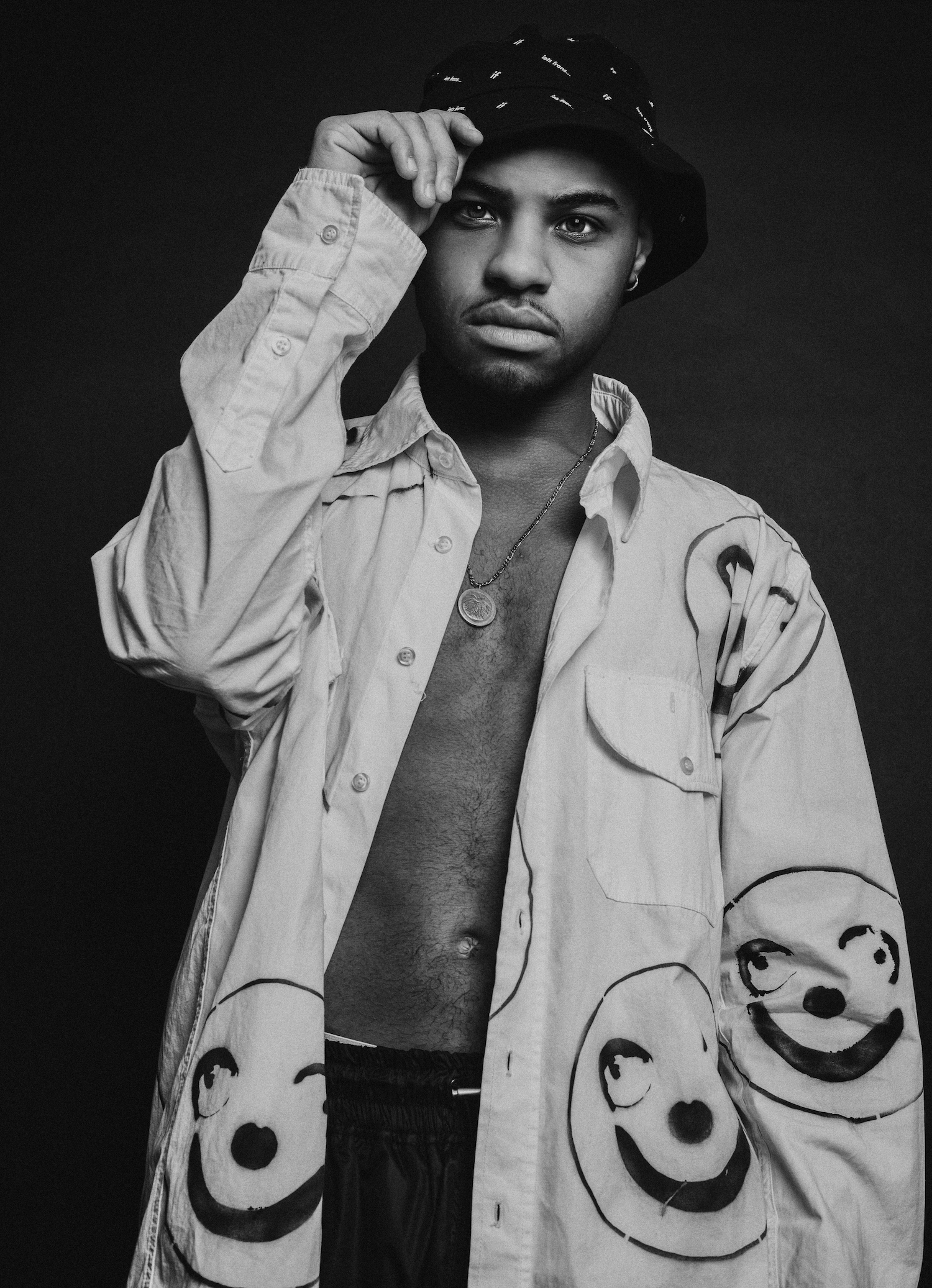 What is it like to transition so quickly from what can be described as the average teenager's life to a signed artist on the come-up?
My deal actually happened quickly thanks to my management & team, so the transition was like a whirlwind but we're coping well.
How would you describe your sound?
I describe my sound as new energetic and refreshing for the UK scene.
What's the biggest difference you've noticed since signing to Virgin EMI?
Instead of it just being and my manager Junaid, it's now us and our entire team. Virgin support me to the fullest, so I'd say the biggest difference I noticed since signing is having the power and resources to live my dream as a reality and give my supporters all of my art.
What kind of music do you listen to?
R&B, Hip-Hop, Rap, Drill, Pop…
Describe your personal style.
I am a tracksuit lover, but the girls like a ni**a who can do both.
What brands would we find in your wardrobe?
Off White, Yeezy, Ellesse, Champion, Gucci & Primark Essentials
Your 5 travelling must haves?
Cellphone w/ Wifi

A pair of good Yeezys

Neck Cushion

Airpods

A big Juice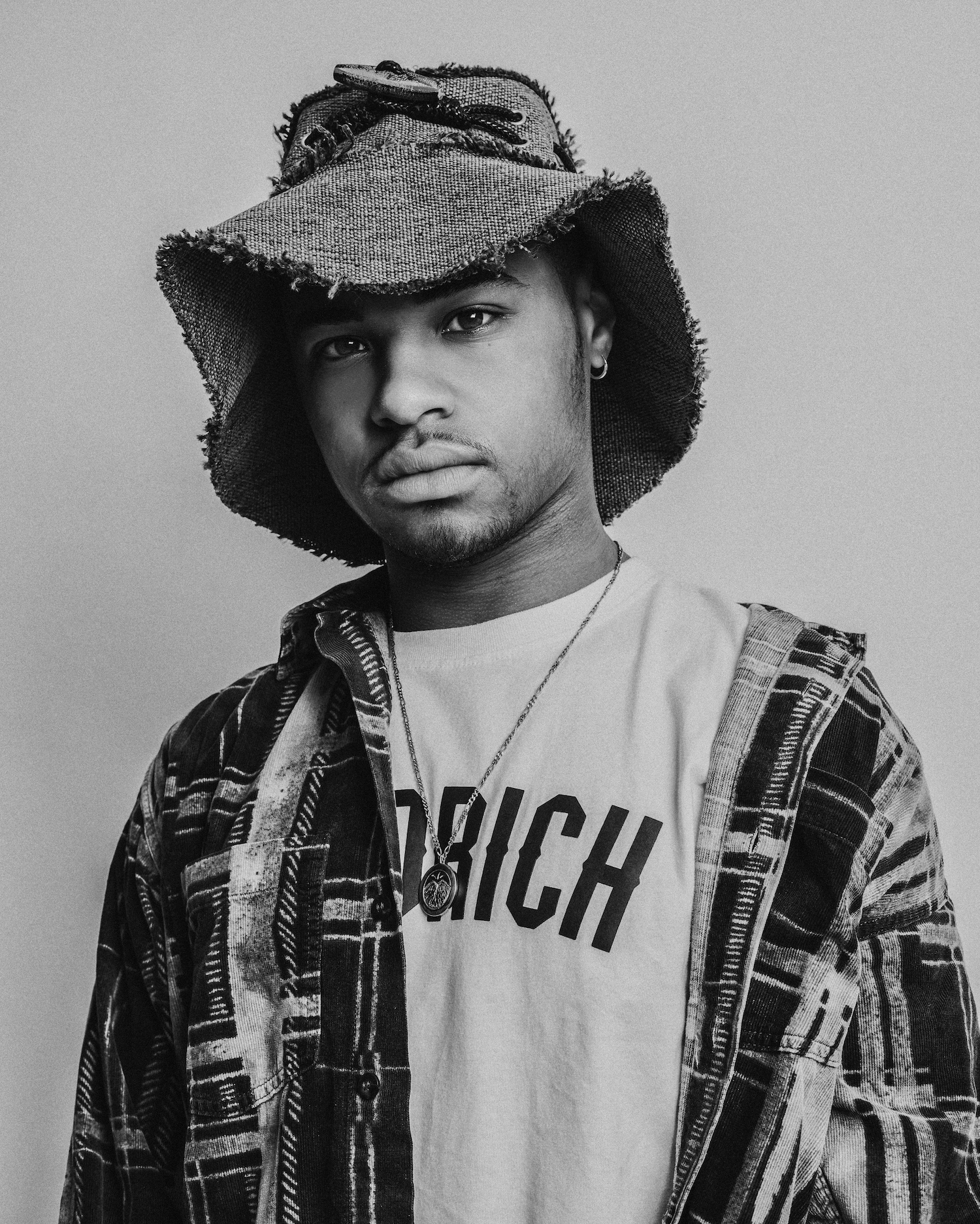 Hat: December, T-Shirt: Hoodrich, Shirt: Levis @ OG Material, Necklace: Stooki
Any artist you've always wanted to work with?
Santan Dave, Ariana Grande, Meek Mill & Usher…
Your highlight of 2018?
Has to be signing to Virgin EMI and getting out my first 2 singles #NoWahala & #Friendzone.
Any big plans for 2019?
A lot of big surprises for my supporters, not just music based either. 2019 is the year I plan to make history…
As someone who has almost your whole career in front of you, what are your biggest aims and dreams for the future?
I definitely want my music to have no expiry date and be perceived as timeless, biggest aim and dream would be to win a Grammy.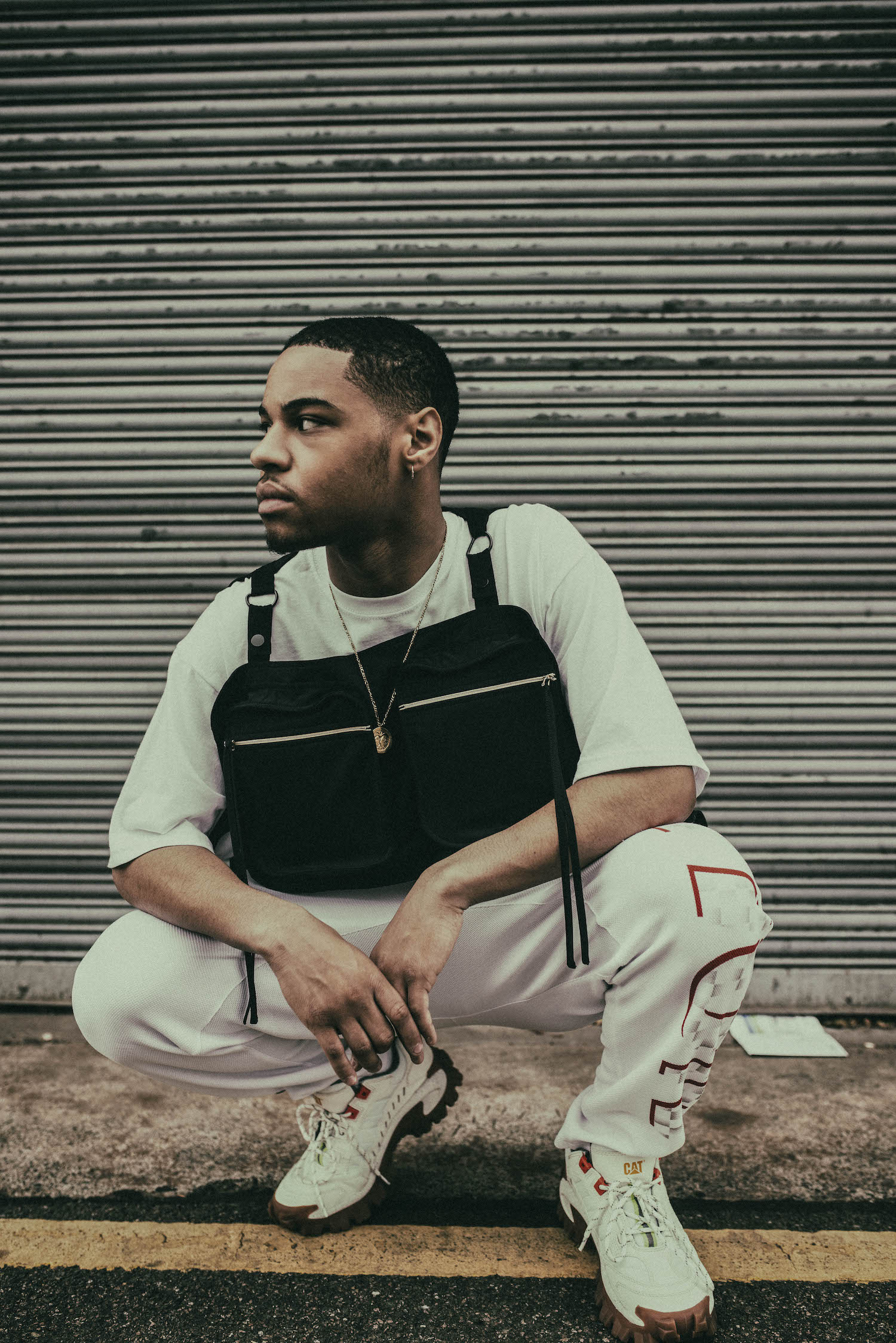 T- Shirt: Goldgang, Joggers: P.E Nation, Vest: Agency11, Chain: Stooki, Boots: CAT