Dunhill – Century
Unlike the brand itself – Dunhill Century is a relative newcomer having only been launched this year. Fresh and invigorating notes are followed by more aromatic, spicier scents such as sandalwood and musk create a heady, powerful fragrance with fantastic silage.
Coach – Platinum
Packing quite the punch, Coach Platinum is a new fragrance from the iconic American brand released in summer 2018. Opening with a robust oriental and spicy kick, the dry down subdues with sweet vanilla and a masculine, woodier aroma – perfect for date night.
Sri London – Sapphire
Oud based fragrances are, no doubt, one of the best-suited options for a winter warmer and Sri London's Sapphire iteration is among the most distinctive out there. Complementing the decedent Oud anchor, fresh grapefruit, patchouli and headier sandalwood make this the perfect selection for the man seeking something to stand out.
Thameen – Carved Oud
An ideal option for those looking to dip their feet into the world of Oud, Thameen's Carved Oud offers a marginally more subtle take on one of the fragrance world's more robust notes. A little smoother than Sri's option, woody notes of cedar and heady musk make this a superb choice for the Oud first timer.
Urban Apothecary – Oudh Geranium Candle
While picking the perfect scent for when you're out and about is the goal, who's to say you can't indulge in a little home aroma improvement while you're at it. Among countless others in their expansive range, Urban Apothecary's Oudh Geranium Candle creates an air of decadence with its oriental, opulent feel – a perfect option for the "self-care" budget eh?
Robert Graham – Valour
Robert Graham's fragrances are never ones for the shrinking violet and the brand's 2016 Valour release is no different. Opening with a slap of sweet amber, headier coffee notes develop alongside sage to form a refined, yet ultimately masculine scent – a great choice for those seeking something a little different to the norm this Winter.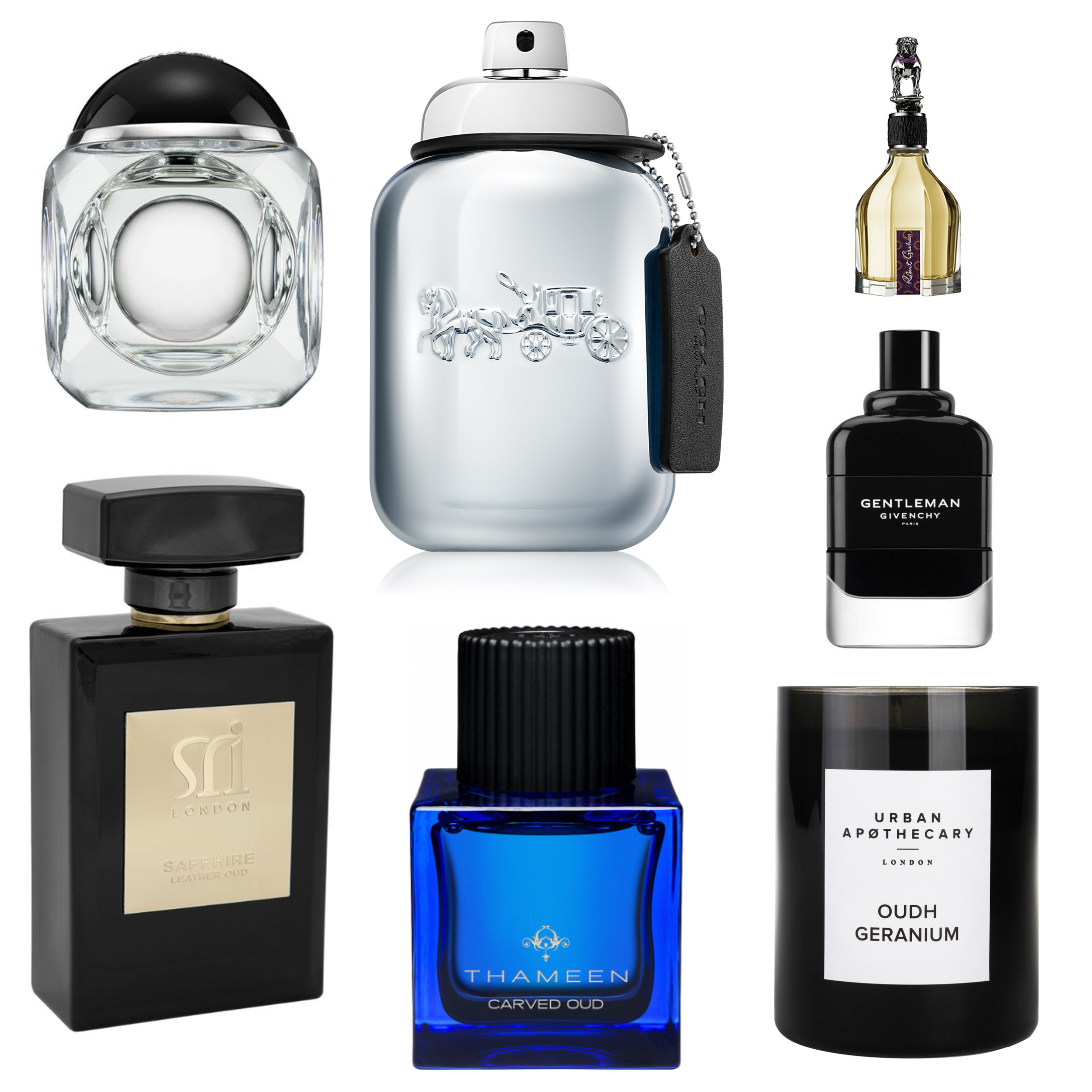 Sri London – Sapphire Leather Oud
Urban Apothecary – Oud Geranium
Givenchy – Gentleman
An EDP version of their earlier released update on this iconic fragrance, Givenchy Gentleman is the perfect day-to-day men's scent for winter thanks to its longevity and excellent silage. Powdery, warm and masculine yet not incredibly overpowering, sweet notes of vanilla and cloves sit alongside orris and patchouli making for a well-rounded daytime to evening aroma.