"There are so crazy, beautiful materials and surfaces, that I would love to use, but the ways they are made can be awful for the environment or workers, which is why we avoid using them."
Effortlessly fusing the difficult elements of sustainability, practicality and style when it comes to bags; we spoke to the mind behind pinqponq's clean & minimal designs – Annemarie Keizers.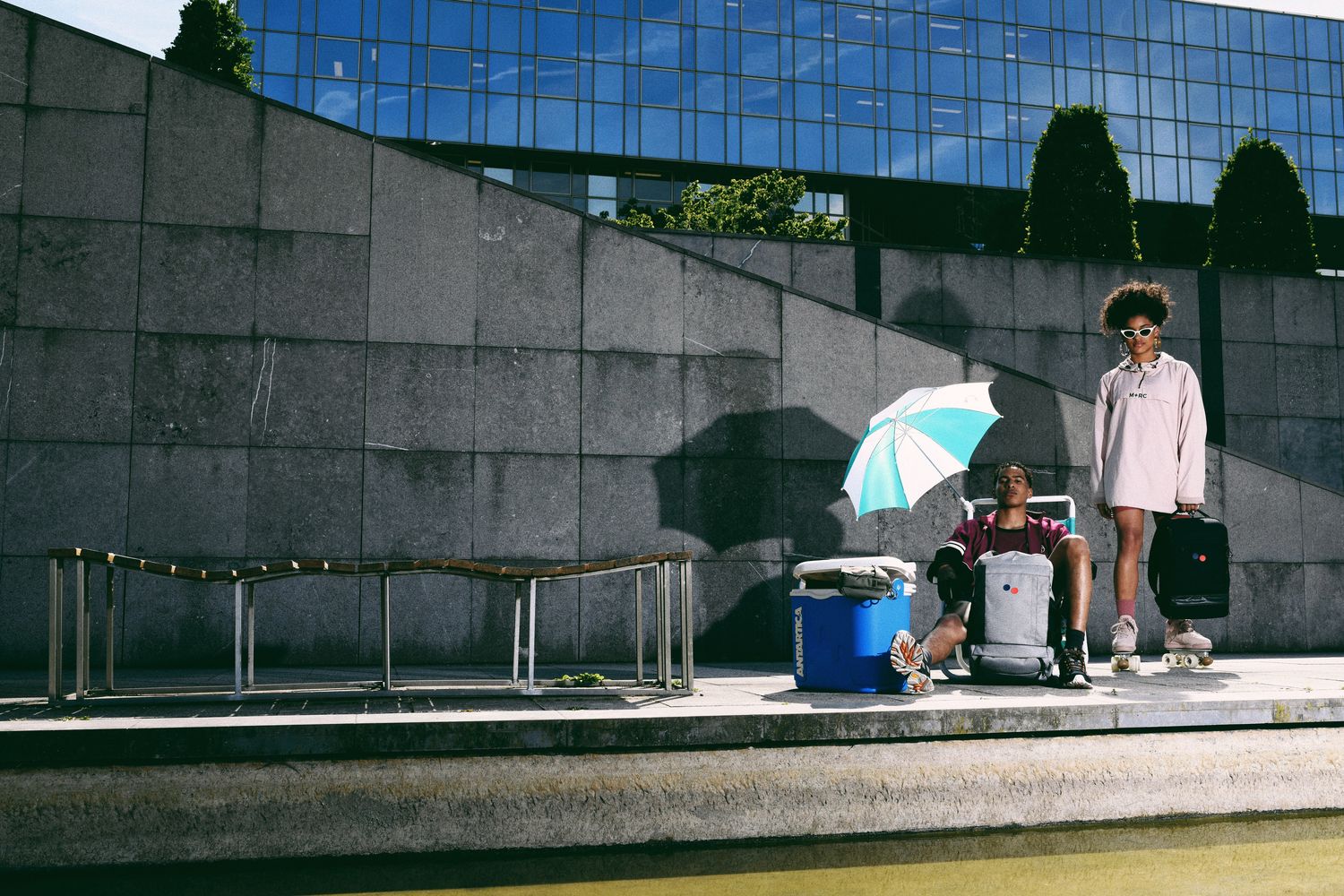 How would you describe pinqponq?
pinqponq is a contemporary fashion brand with its focus on functionality, sustainability and identity.
We challenge ourselves to combine these aspects with the aim to achieve modern relevant products.
What are the main things you take into consideration when designing a new bag?
When I design a new bag there are some aspects that come together. First, we are always quite limited material and workmanship wise since we do our best to be sustainable.
Then for the further design, I look at all the hard facts: How does the person, that the bag is for, act, and what can support him or her while doing that.
Last, but certainly not least, I check the soft parameters. Means: What is the world like at the moment, what lacks does the person, that will use the bag, have, how can look and feel support and suit the person in his world?
How do you find inspiration for a new bag?
I am mostly inspired by social circumstances and the visible codes that result out of that.
What is the most challenging part of the design process?
I think the most challenging part is sustainable limitations.
There are so crazy, beautiful materials and surfaces, that I would love to use, but the ways they are made can be awful for the environment or workers, which is why we avoid using them. As a result, there remains a quite small range of ingredients for us.
Is it difficult to find a balance between style and practicality?
I don't think it is hard. Luckily the time is right. Functional details are used as design elements and fashionable aspects are wanted in practical wear.
There is a crossing happening that is long overdue if you ask me, and there is still so much to do. If you look at outdoor clothes, there is still a really limited amount of identities that feel addressed by the style. On the one hand, there is much more space and variety for identification in fashion.
But on the other hand, it makes so much sense to dress in the outdoor logic every day, not only when you climb a mountain. (layering, weather resistance, etc…) So, no limits, so much to do!
One of your core principles is sustainability, how do you manage to make the brand eco-friendly?
We work with organisations that help us to bring light into the jungle of manufacturing. It is so hard to check the whole production chain. That is why we work with independent organisations such as bluesign® and the Fair Wear Foundation.
Their controls are very complex, and you can only remain part of the organisations when you improve constantly.
Was the plan always to be a sustainable brand?
Yes, it was. Though we were never perfect but keep getting better. When you start, it is so hard to be sustainable in the whole process, because you depend on an existing system, that is not sustainable in its core.
We as a team think that you should do your part in making the world a better place wherever it is possible for you. As we produce and make, we decide. We try to set the screws in the right responsible ways, where it is possible for us.
You are PETA vegan improved, why did you decide not to use animal products?
This certification was a logical step for us. We aim to move forward in getting more sustainable from every angle. And to produce vegan products was one of these milestones.
What did the first pinqponq bag look like?
Funny, if you ask me. It was raw. But that is something I like. It was not shaped by opinions or improvements.
It was a raw personality, but lovely and unique.
How has the brand developed since 2014?
We got more professional, we know a lot more about the business, but also, what is most important. We do not struggle anymore about our own brand identity. We are quite clear now of who we are and what we can accomplish. That makes things so much easier.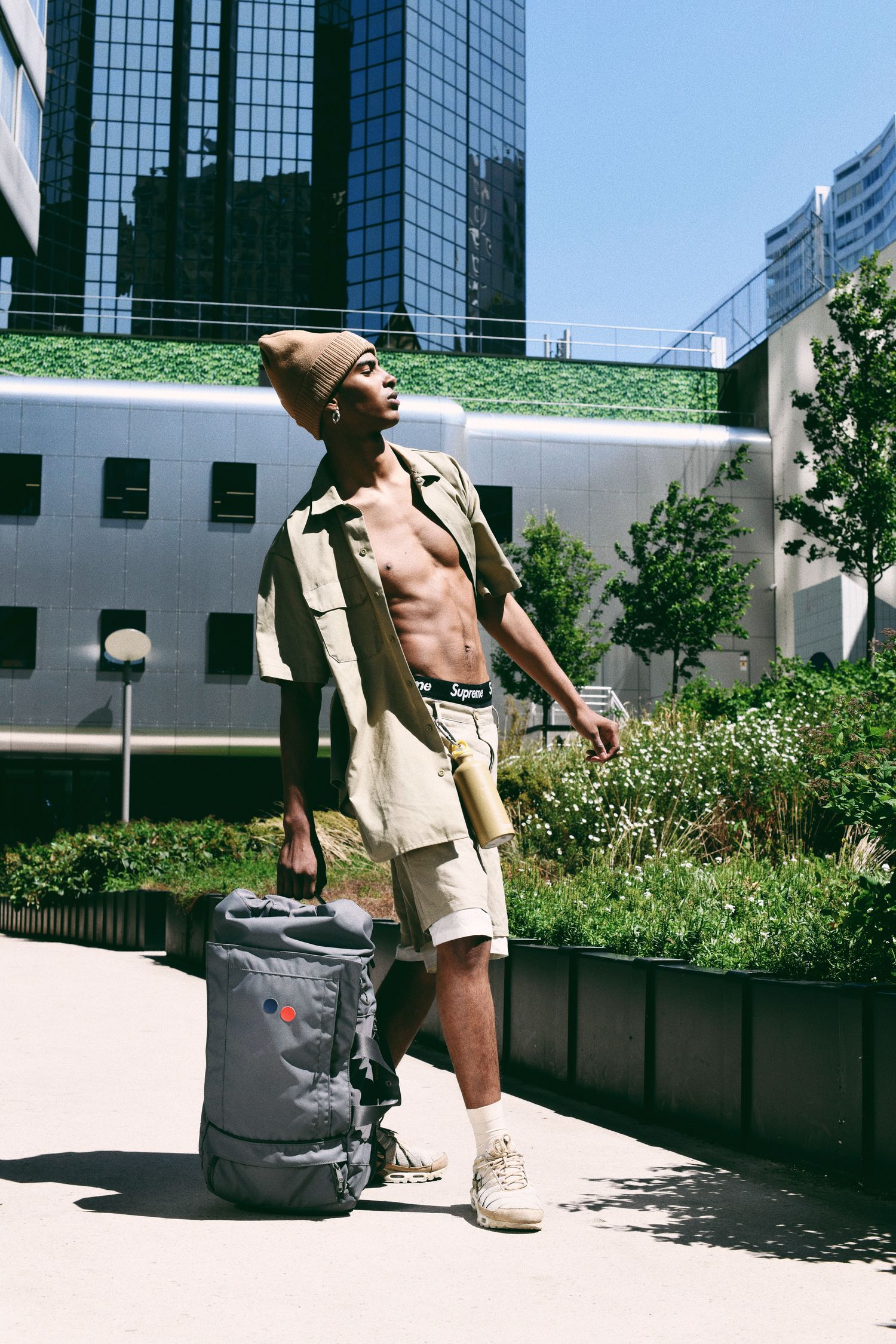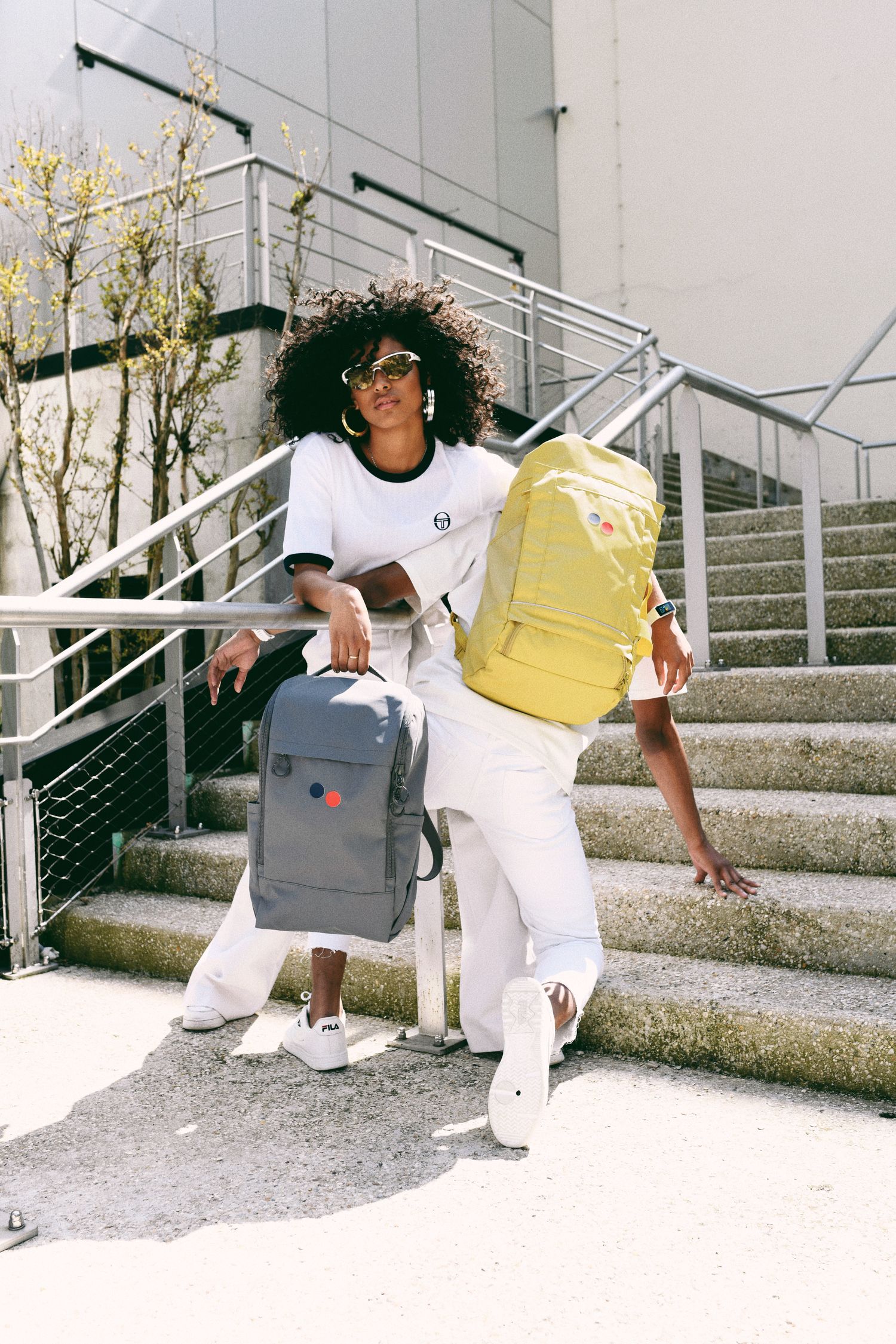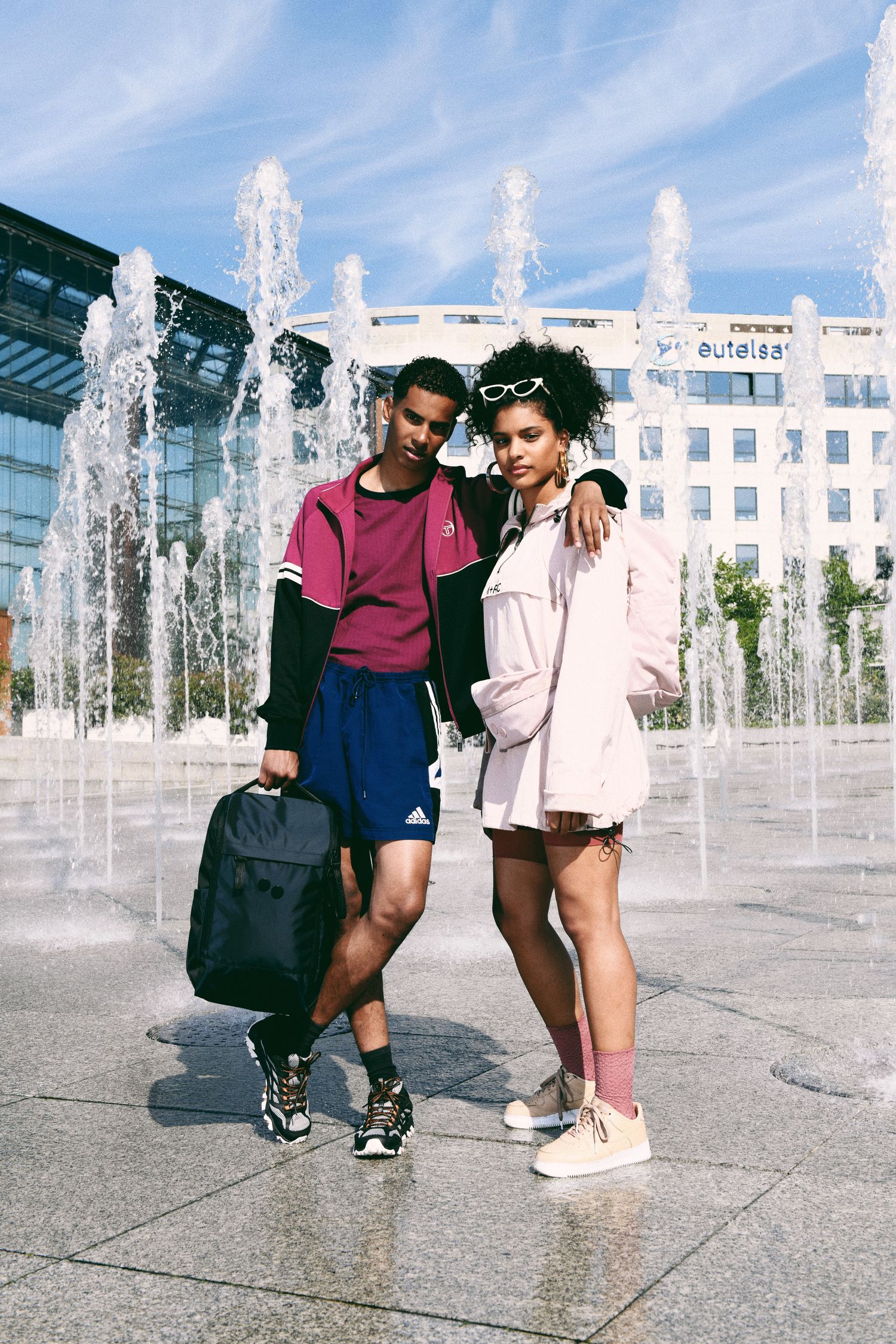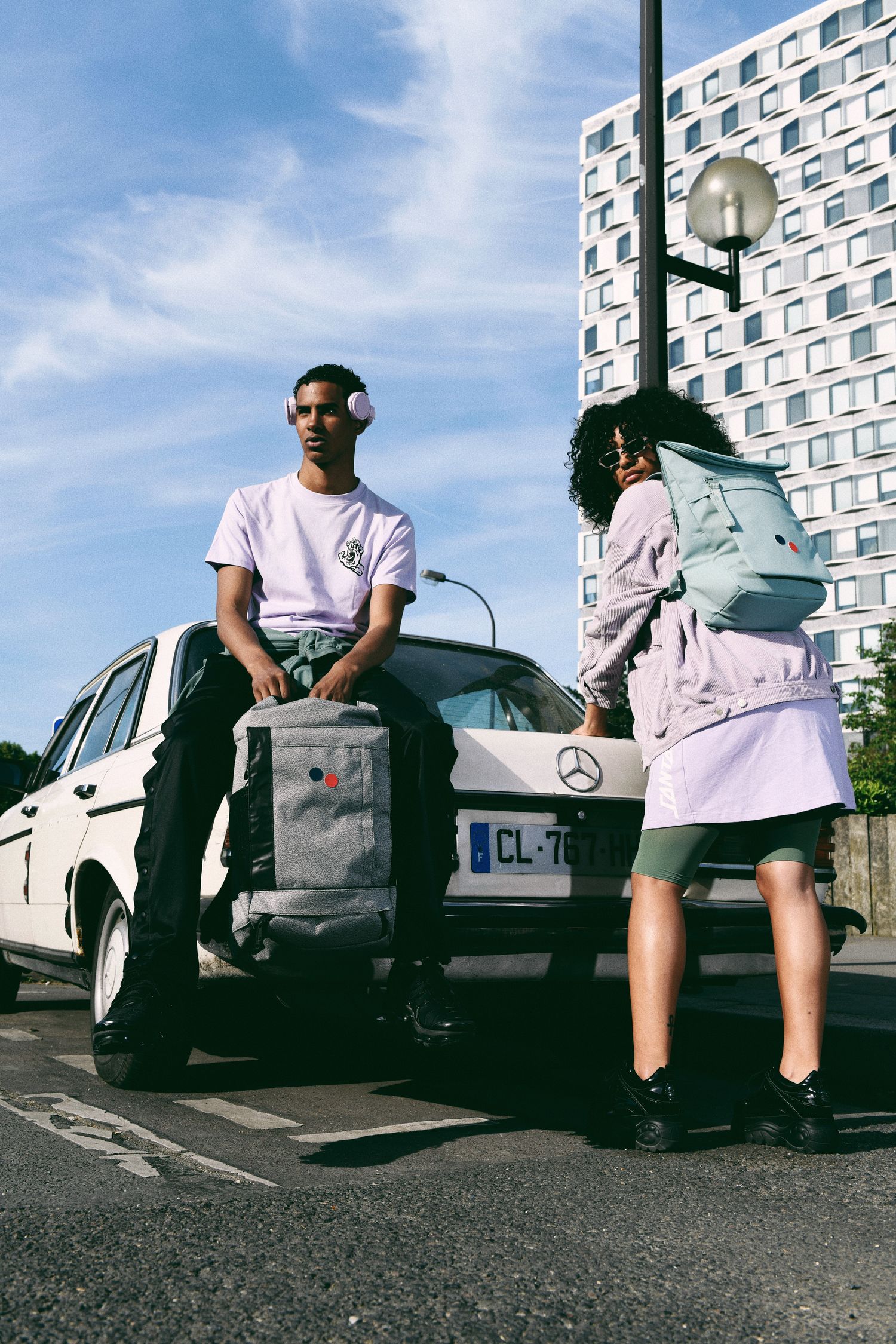 You have a very distinctive logo, what was the inspiration behind it?
We started with inspirations from the beginnings of sportswear as a subcultural expression. Red and Blue are sorts of base colours in that. Further, we wanted to be bold but also had enough of too serious, cool fashion brands.
We wanted something strong, but potentially fun and playful. We did not take ourselves too seriously and started the brand with an attitude not to put ourselves first, but with the aim to provide senseful additions to the world.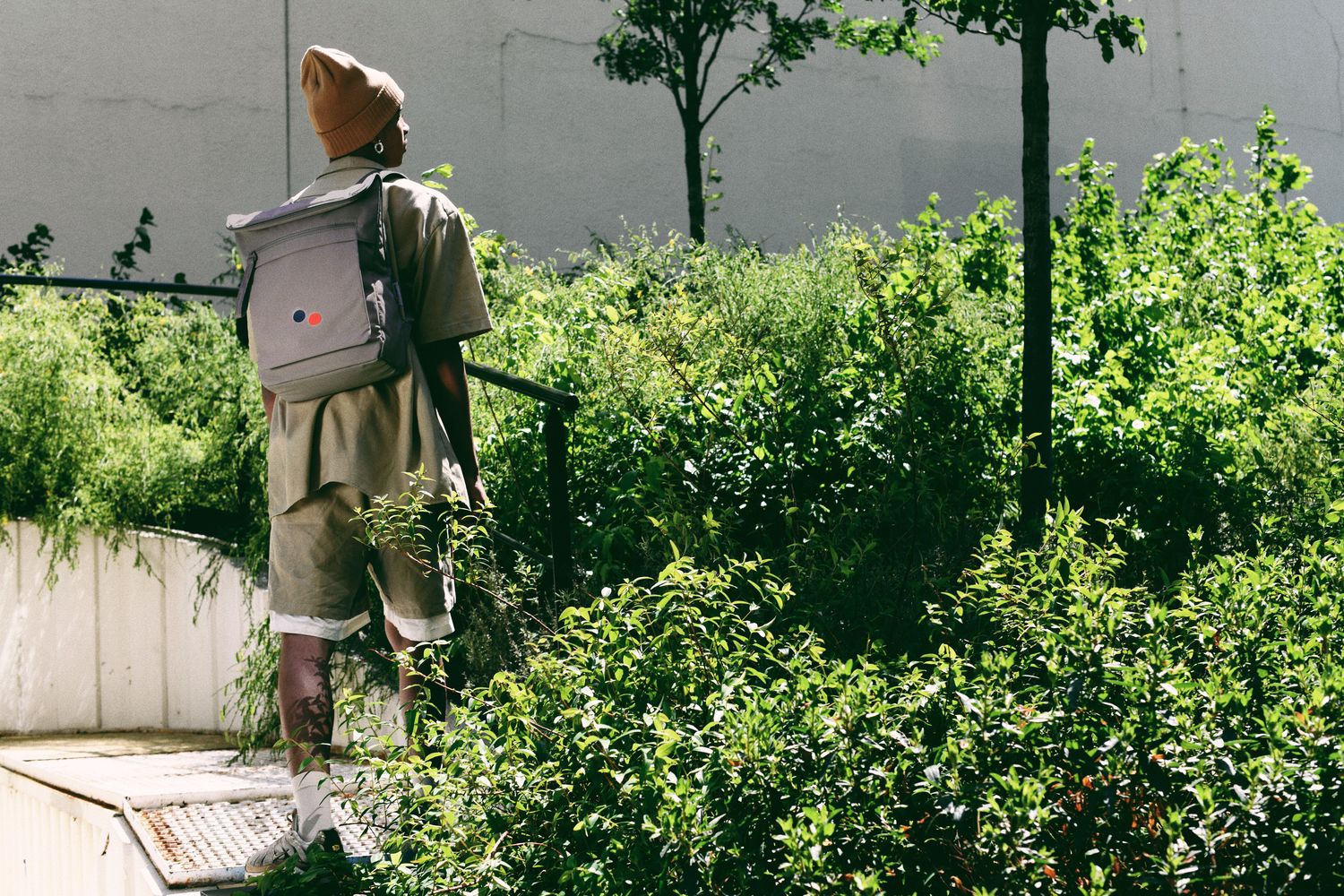 Do you think that coming from Germany has influenced the brand?
Yes, totally. We as a brand are super German, but with an international mindset.
If you look at our team, we are not the hippest kids on earth. We are tidy, on time, hardworking, honest, social, straight forward, non-dramatic etc… And that is also how we act to solve problems and how we make concepts for products or photo shootings. We deal with things in the German way, but with an international and open-minded approach. I think it is a precious thing to share your culture and show your way of reacting with other mindsets. It ensures a sort of relevance that is important to us.
What's next for pinqponq?
Sustainable wise, we have a lot of plans to improve. Also, we will broaden our product portfolio, as we want a bigger platform to show our identity and give a wider range of senseful products to the whole wide world.