Another Kardashian copying controversy.
With her legendary looks and sartorially exceptional getups, Naomi Campbell has ended up on many a mood board. Recently, however, @diet_prada have been spotting out the more blatant copies and it's beginning to appear that even Kim Kardashian's stylists aren't except to the British model's influence.
The 38-year-old Kardashian has been spotted on many occasions wearing pieces that bear a very strong resemblance to some of Naomi's most iconic looks with a 1992 Versace bondage dress & archived pieces from the Italian designer appearing to be a favourite of the reality star.
Always working as a family unit, Kim's sister and self-made billionaire, Kylie Jenner, has now also been called out for copying controversy from the same diligent fashion whistleblowers. After posting a picture in crystal-studded glasses, together with a matching crystal choker, it was quickly noted that the look had been done by Naomi first, the British supermodel wore almost identical crystal covered accessories when walking in Rifat Ozbek's Spring/Summer 1995 show.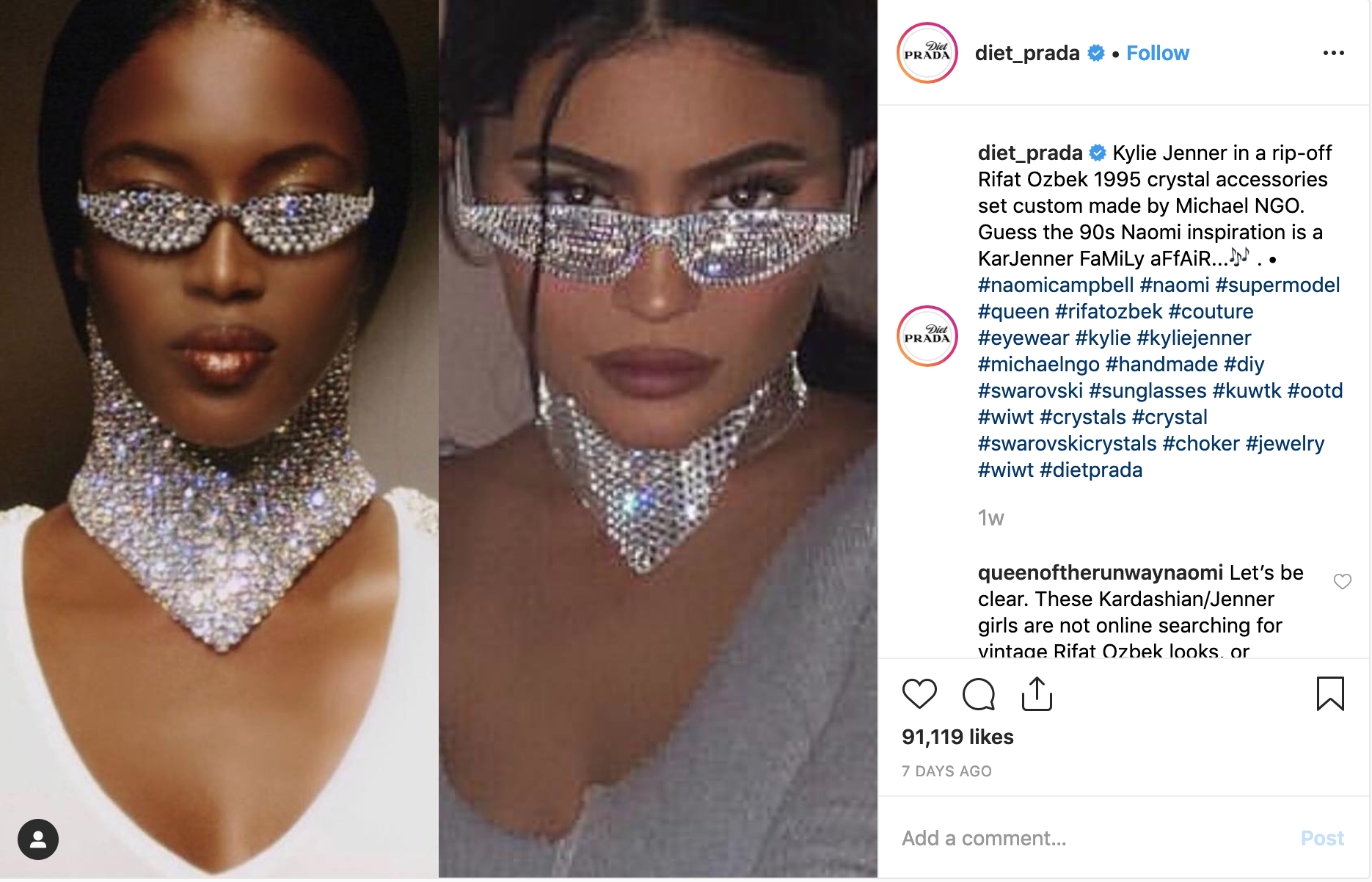 But the drama does not end here! Naomi appears to have realized the mimicking of her style. After Kylie uploaded the picture in diamond sunglasses, the fashion icon took to her Instagram just a few hours later to post a throwback picture from that Rifat Ozbek show. In fact, after a bit of digging, it was found that the 48-year-old has done this repeatedly to Kim after the mother of three had been dressed similarly to Naomi in her heyday. Notably, after Chance The Rapper's wedding, where Kim wore a vintage Versace gown, Naomi immediately uploaded a runway photo of herself in the same dress on her story.
As has been noted by many, the vast majority of these looks are from the runway, meaning that Naomi herself had nothing to do with the styling and was simply wearing what brands had wanted her to. Because of this, it is arguably unfair to say that Kim is copying the British style icon but instead copying archive designs and due to Naomi being the highlight of so many fashion shows in the 1980s and '90s, it just so happens that many of these looks were worn by the supermodel.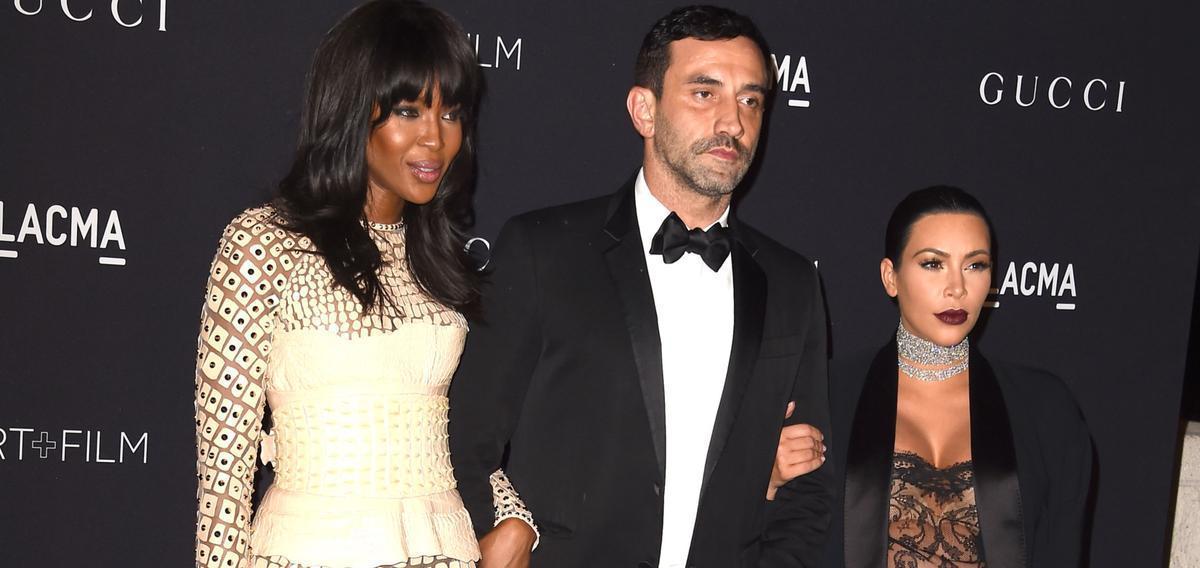 From Mugler gowns to slinky Jean Paul Gaultier dresses, the wife of Kanye West has been very strong in her archival fashion game and seems to be channelling 90's high fashion in the majority of her standout looks. When being inspired by that period in high fashion it is hard not to replicate a look worn by Naomi Campbell, such was her celebrity and influence in that era. However, that has not stopped a barrage of Instagram posts from Diet Prada calling out the copying of the famous fashion figure.
Kim does seem to always be embroiled in a copying scandal of some kind, only last month she ended the caption to one of her photo's on Instagram "P.S. fast fashion brands, can you wait until I wear this in real life before you knock it off?" and was reported to be suing Missguided for using her celebrity to sell product, after they immediately copied the dress she was wearing.
Whether Kim is deliberately stealing Naomi's look or just being inspired by 1990's high fashion, one thing is for sure – being inspired by Naomi Campbell is never a bad thing!