Kill neon looks with summer with our style guide.
Whether it's Kim Kardashian in a neon-green body con dress, Virgil Abloh adding neon to his LV gloves or your favourite fashion influencer adding neon-hues to their fire Instagram fits, it's safe to say neon is in right now and it doesn't seem to be going anywhere. With the summer approaching, our PAUSE Guide will help you add a pop of colour to your outfits.
Less is more.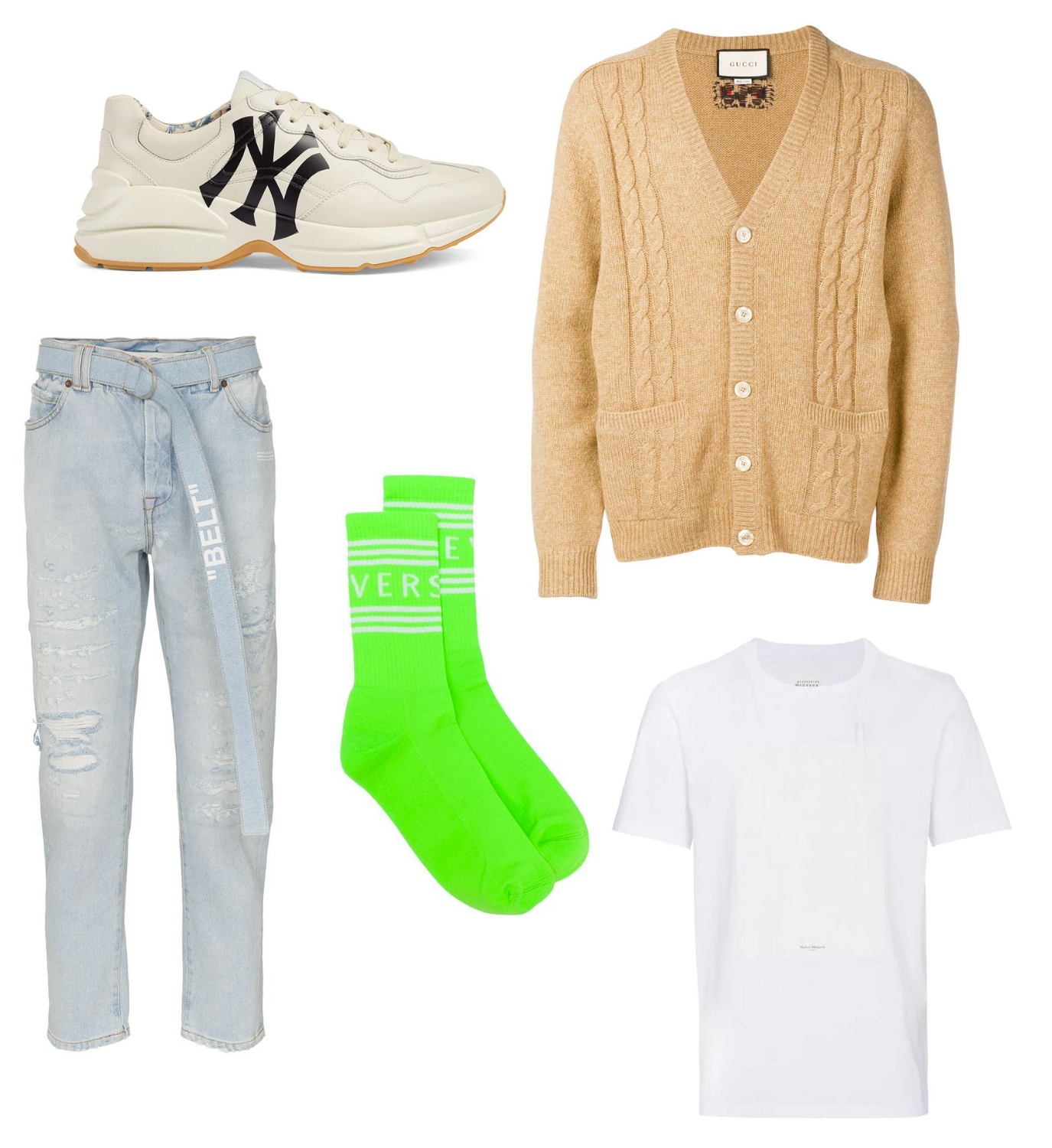 Off-White Light Wash Jeans
When it comes to neon, sometimes less, is definitely more. Keep your usual style, but switch up or add neon bits to add contrast and accent your look. A great way to do this is by swapping your white socks for a pair of neon ones. This will give you a pop of colour that will keep your outfit simple but still interesting.
Shop pieces from the look in the button below:
Shop Neon Versace Socks
Shop Gucci Cardigan
Shop Gucci Rhyton Sneaker
Bold & Beautiful.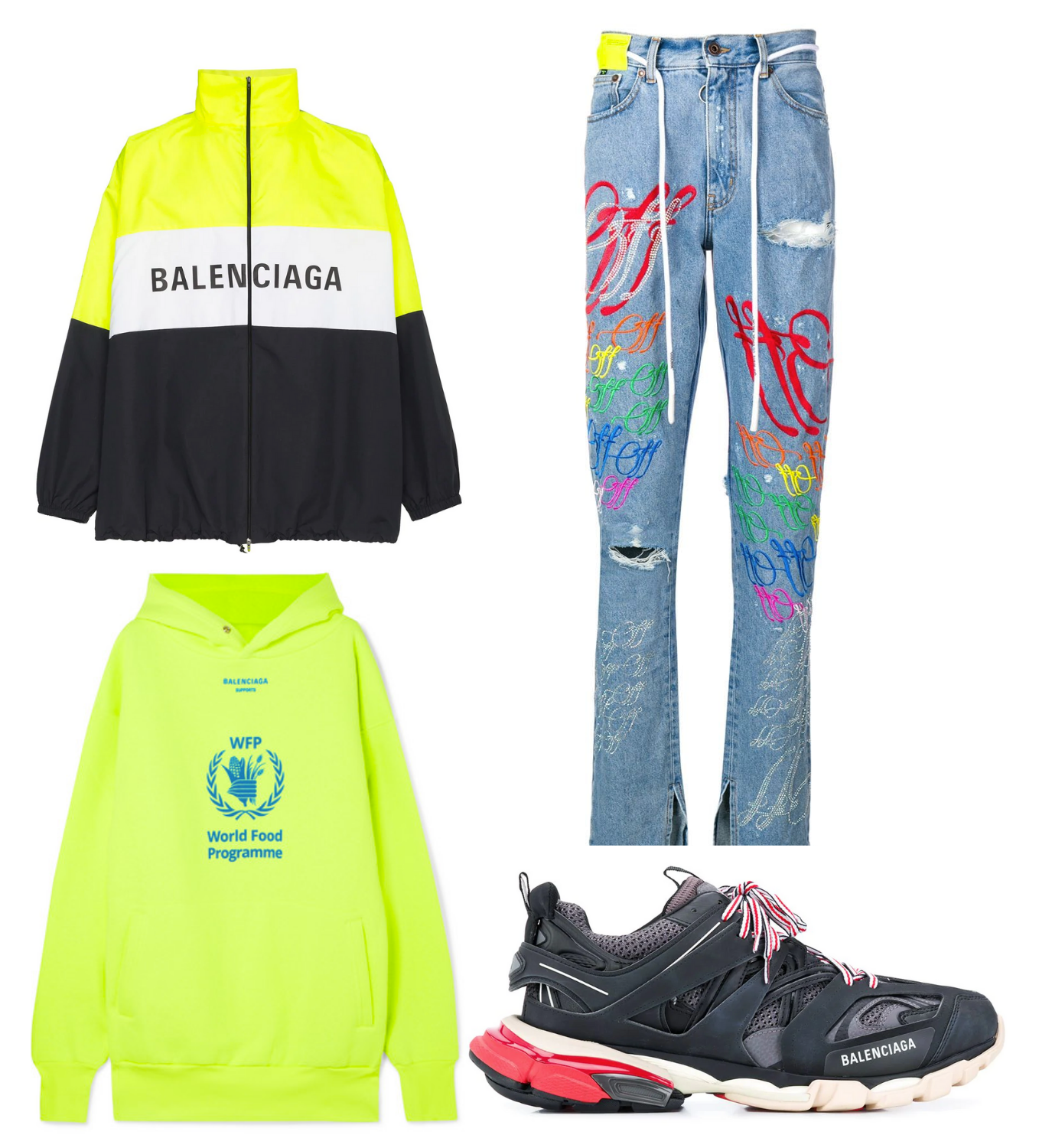 Balenciaga WFP Neon Hoodie
While the menswear colour palette tends to favour more muted and subtle hues, take your outfits to the next level with bold neon colours this summer. Add a highlighter-hued hoody or statement neon coat to your looks for a well-curated wardrobe.
Shop pieces from the look in the buttons below:
Shop Balenciaga Track Top
Shop WFP Hoodie
Shop Off-White Jeans
Neon Suited.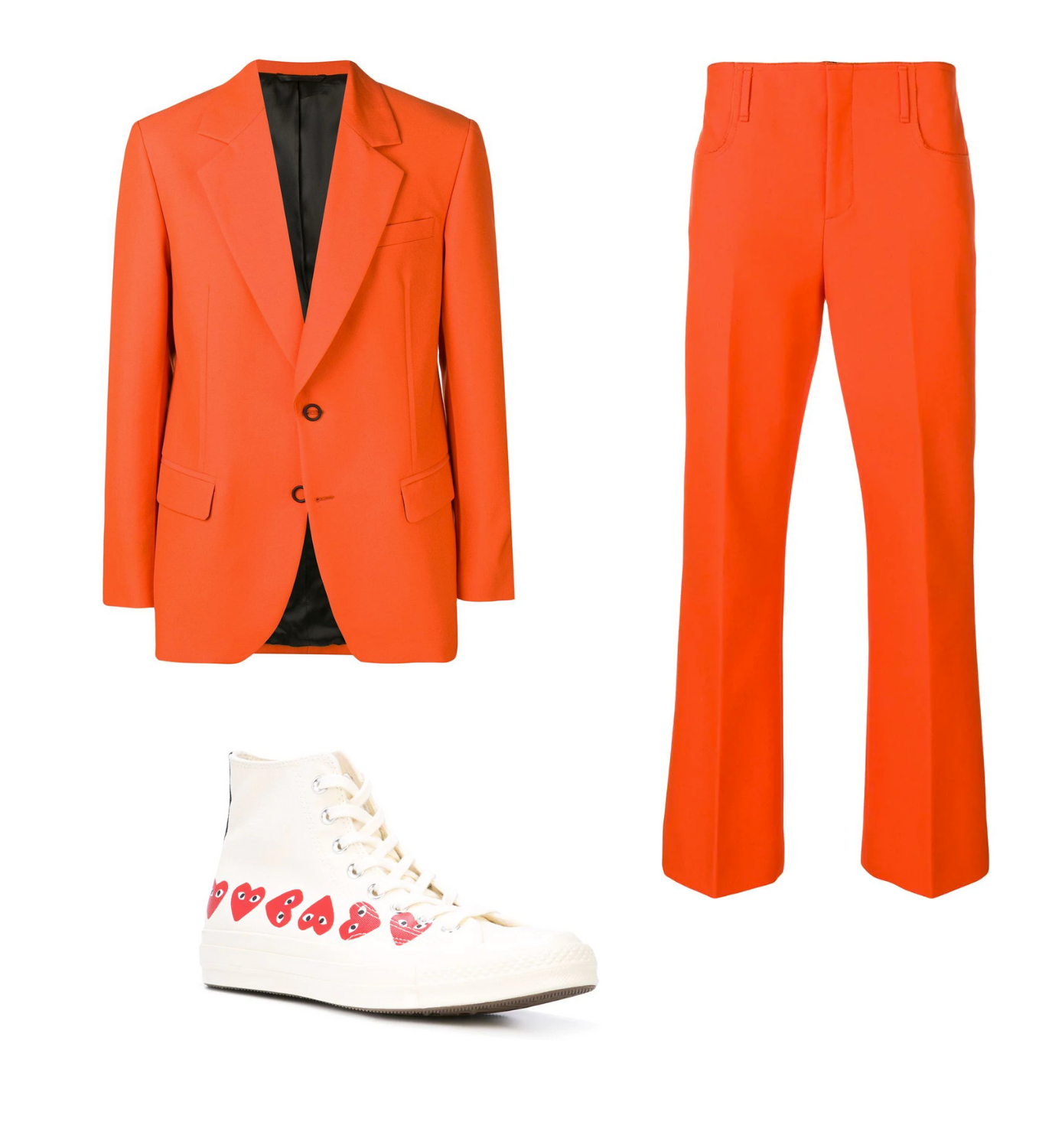 Acne Studios Orange Blazer
Acne Studios Orange Trousers
CDG PLAY x Converse Chuck Taylor
Want to add a bit of flavour to your suits? Why not swap out the standard navy or grey for a popping neon orange or green or purple toned ensemble. A perfect standout look for fashion week, summer weddings, any occasion events. This look requires confidence and bravado to pull off.
Shop pieces from the look in the button below:
Shop Acne Studios Blazer
Shop Acne Studios Trousers
Shop CDG PLAY x Converse
Contemporary co-ords.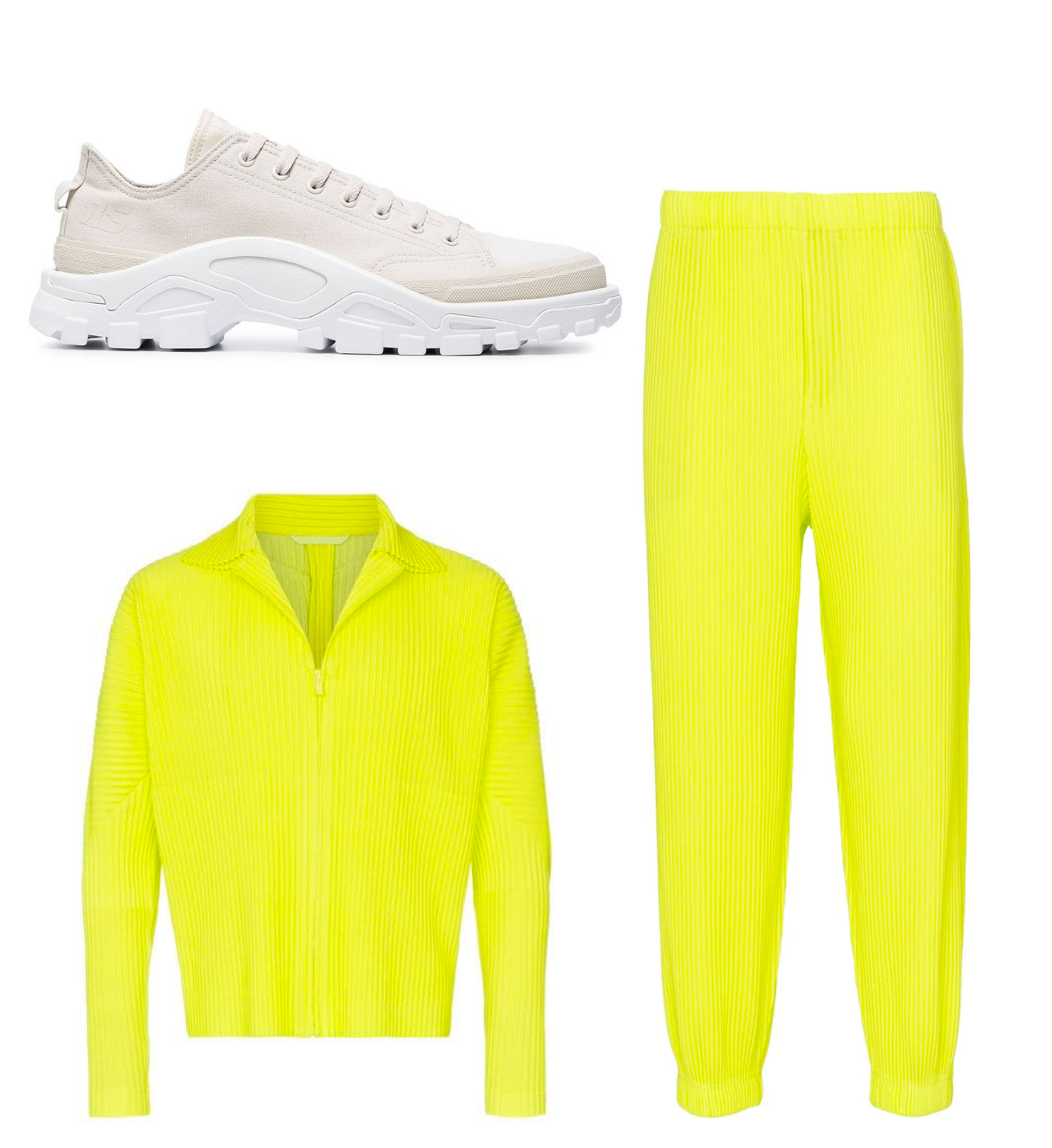 Raf Simons Detroit Sneaker
Issey Miyake Homme Plissé Pants
Issey Miyake Homme Plissé Zip Jacket
A co-ord look with a twist. This subtle neon green Issey Miyake Homme Plissé gives you a formal look without the hassle. Able to be worn down or up, this matching two-piece is perfect for all occasions.
Shop pieces from the look in the button below:
Shop Issey Miyake Pants
Shop Issey Miyake Top
Shop Raf Simons Detroit Sneaker