Hopping out the whip.
Set to go on tour with Wiz Khalifa, Playboi Carti will be joining what may turn out to be one of the most stylish tours to date.
Spotted stepping out of the car, the Magnolia rapper wore a part leopard print, part black nylon jacket paired with a pair of distressed ALYX jeans with stitched barbed wire detailing. Playboi Carti accessorised the look with a black and green Off-White™ crossbody bag.
Shop pieces from the look in the buttons below:
SHOP ALYX JEANS
SHOP SIMILAR OFF-WHITE™ BAG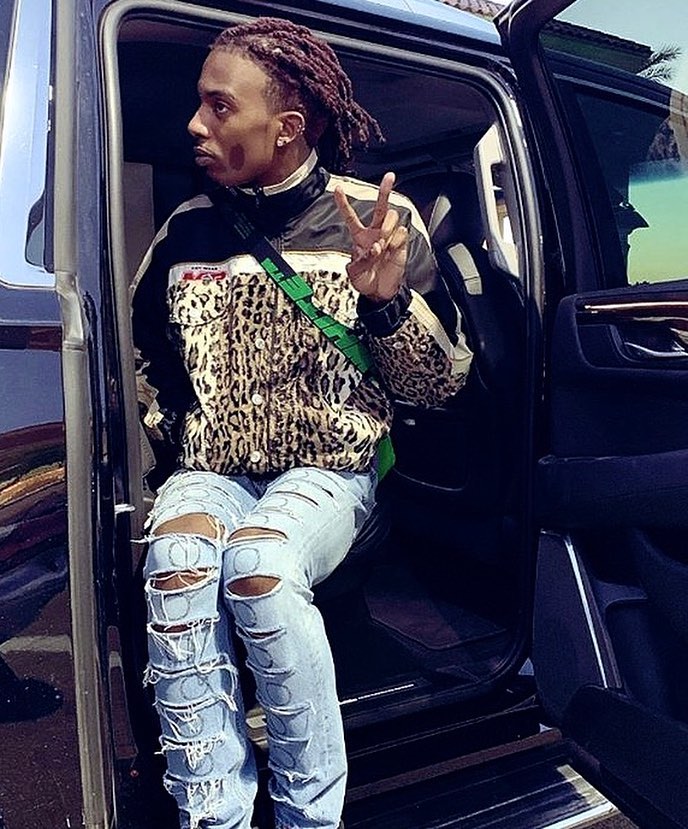 Image credit: ALYX Instagram