Montblanc – Explorer
The latest in Montblanc's ever tasteful range of men's fragrance, Montblanc Explorer released just two months ago but is more than worthy of your attention for this season. Opening with fresh bergamot, the 2019 release dries down with woody, headier notes of ambroxan and vetiver for a well suited day-to-night option.
Paco Rabanne – Pure XS
One of the surefire evening fragrances for men on the list, Paco Rabanne's Pure XS banks on the seductive notes of vanilla, myrrh, liquor and woody complementing scents to form an aromatic, yet sweet treat for the senses. Present without being over-powerful, certainly one for the PM.
MiN New York – CODA
Similarly to our first entry, MiN New York's CODA masters the balance of sweet and heady notes to form a well-rounded fragrance that suits an AM to PM transition to a tee. Unisex by design, the ever-chic appearing black liquid combines robust notes of wood, leather & musk with lighter plum & floral aromas for a vibrant, yet long-lasting silage.
Floris – River Dawn
An option for the man looking for something a little more distinguished, the limited edition 200-bottle release of Floris River Dawn takes a typically bespoke approach from the British brand. Opening with invigorating apple blossom, floral notes of hyacinth and snowdrop follow through before sandalwood & musk offer a more masculine finish.
Kierin NYC – 10.a.m Flirt
Hailing from the big apple, Kierin NYC's 10.a.m Flirt follows through on its name with a vibrant, zesty kick to start off any sunny day in the city. Comprising just cashmere wood, fig and gardenia notes, the stripped back scent simplifies daytime fragrance wearing to form an ideally memorable, yet not overbearing, office suitor.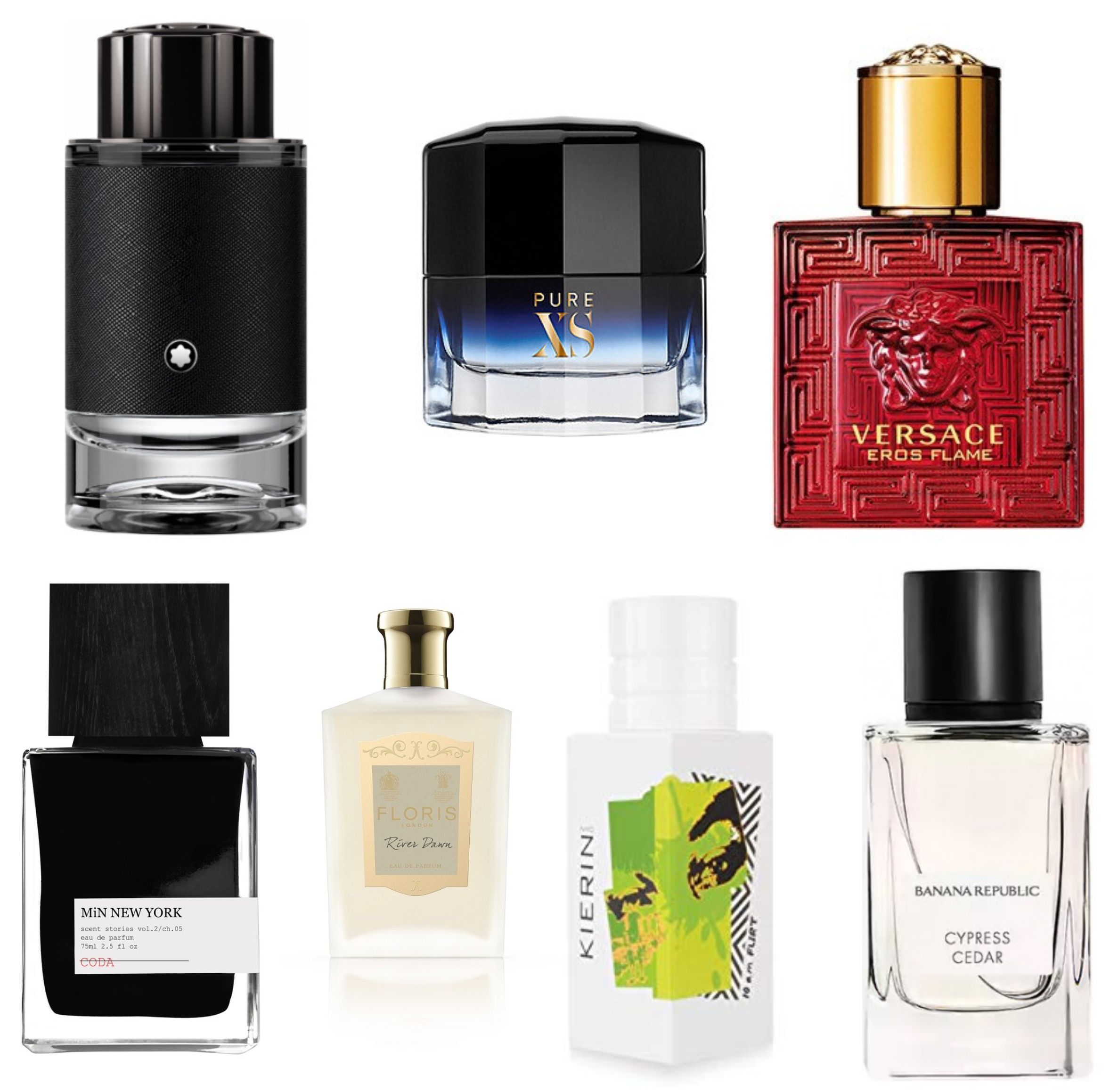 Kierin NYC – 10.A.M. Flirt
Banana Republic – Cypress Cedar
Banana Republic – Cypress Cedar
Banana Republic's Cypress Cedar arrives as one of the more affordable options on the list, making it an attractive option for day-to-day and office wear. Unique yet inoffensive, zesty notes of bitter orange are followed by spicy and heady scents of moss & vetiver with surprisingly powerful silage for the more modest price tag.
Versace – Eros Fire
One of the older releases on the list, Versace's Eros Flame embodies the Italian label's masculine ideals with a potent pairing of aromatic, spicy and heady wood notes. Ideal as a memorable date night scent or certainly an out-on-the-town contender, Eros Flame brims with personality by sealing scents such as vanilla, tonka bean, rosemary & pepper into one incredibly long-lasting package.