There are so many people who underestimate the power of a wallet on their personality. They merely consider it a functional item used for carrying other items. However, the truth is that a wallet can say as much about your personality as your dressing. Therefore, pay a little more attention the next time you go to buy your wallet.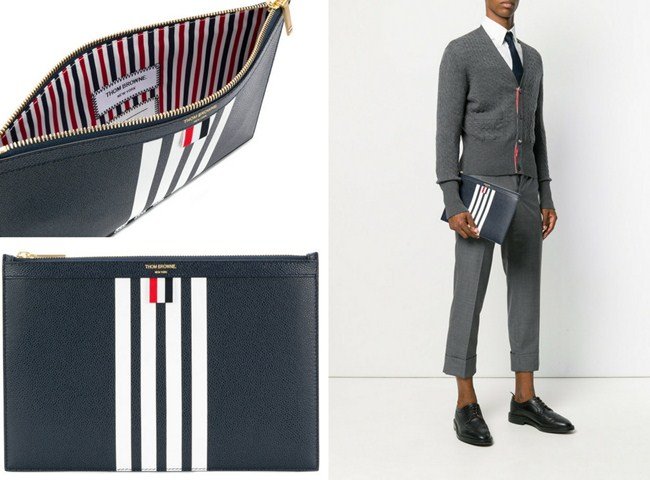 You can follow the tips below which can be very handy for you.
1- Simplicity is the best
The formula 'Simplicity is the best' perfectly applies when it comes to choosing a wallet. A simple and neat wallet will serve you in all situations. You can carry it around on both the formal and casual occasions. And your wallet will match with the majority of your clothes.
2- Consider your wallet as a long term investment
You don't change wallets for every next month, therefore you should consider your wallet as a long term investment. You can find wallets as cheap as 5 to 6 dollars, but they will barely last a few weeks for you. It is very important that you invest a decent amount of money for your wallet. A high-quality wallet will serve you for a long time.
You can check out some of the collections of WalletKing, who combine quality with a decent amount of price. Some of the brands like Exentri, Greenbury Vintage, and Delvey Continental, etc. are a little pricey but consider its durability and you will find it a very good investment. Amid a wide range of wallets, you can select one with the perfect size, color, and style.
3- Choose a size based on your requirements
Go for a wallet size that perfectly meets your requirements plus looks presentable. Don't buy an over-sized wallet because you have plenty of items to carry. A fat wallet will look ugly and likely will ruin your personality.
In order to know the right size for your wallet, you need to find out the number of items you want to carry. Unnecessary things like old bills etc. should be thrown away and only essentials should be kept.
4- The compartments of your wallet
Along with the color and size, you should also consider the compartments of your wallet. You should choose a compartment design according to the type of items you want to carry in your wallet.
If your tendency is to carry a lot of credit cards and bills etc, then you should choose a wallet having many different slots. If you like to keep your SIM cards and memory cards with you all the time, then choose a wallet containing the slots for these items. While wallets with transparent pockets for your IDs can be very handy for you as well.