The LFWM PAUSE Pop-Up.
With London Fashion Week Men's just around the corner, PAUSE is excited to announce the launch of our own pop-up store to showcase some of London's rising emerging talents from the world of fashion and design.
Taking place during the official London Fashion Week Men's schedule, the store will be open to the public on both Saturday 8th & Sunday 9th and will offer attendees the chance to grab some enviable wares from some of the world's most promising upstarts.
With the full list of brand's yet to be revealed, stay tuned to PAUSE and @PAUSEOnline to avoid missing out.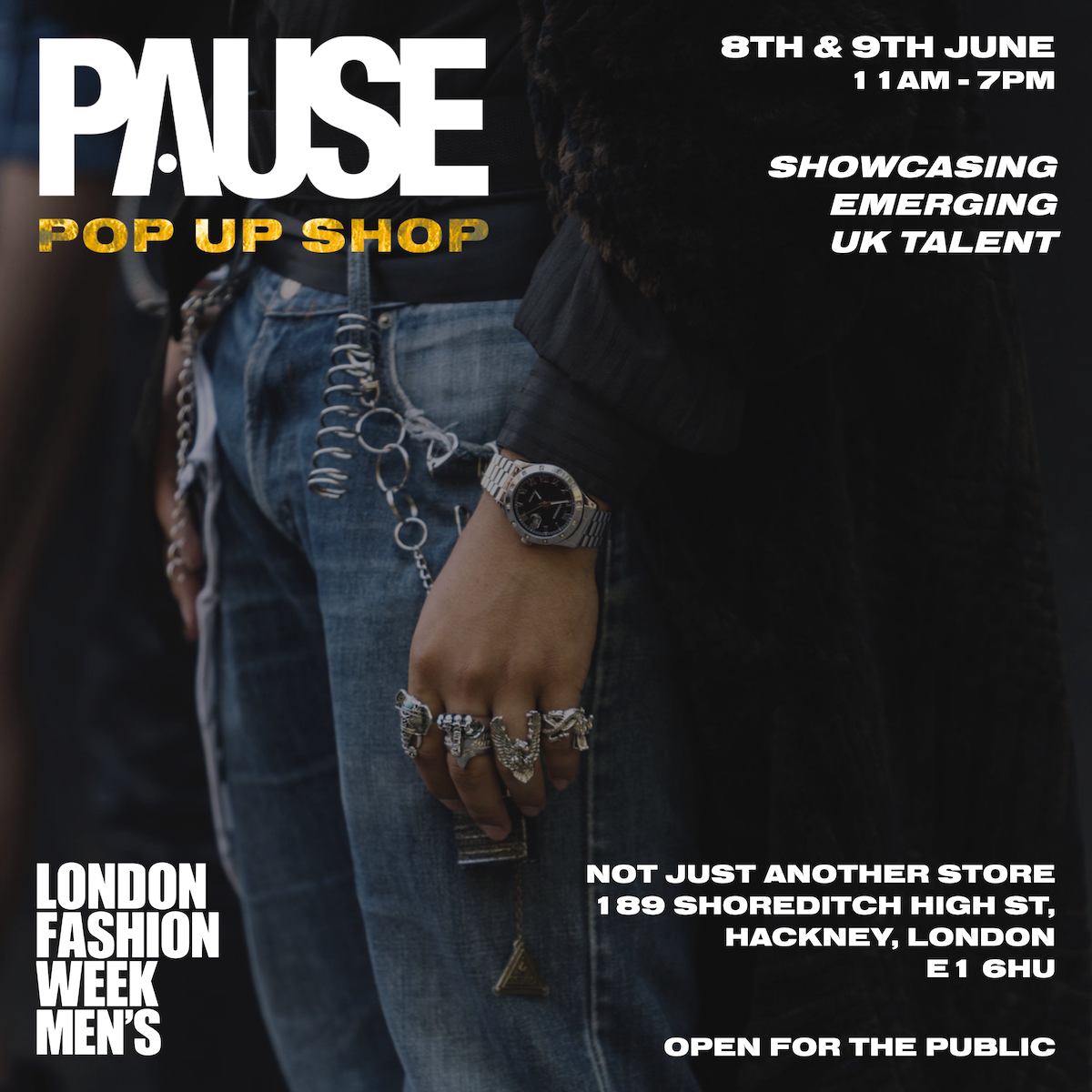 When: Saturday 8th/Sunday 9th of June, 11am – 7pm.
Where: Not Just Another Store, 189 Shoreditch High Street, Hackney, London, E1 6HU