A place to live, not just to stay.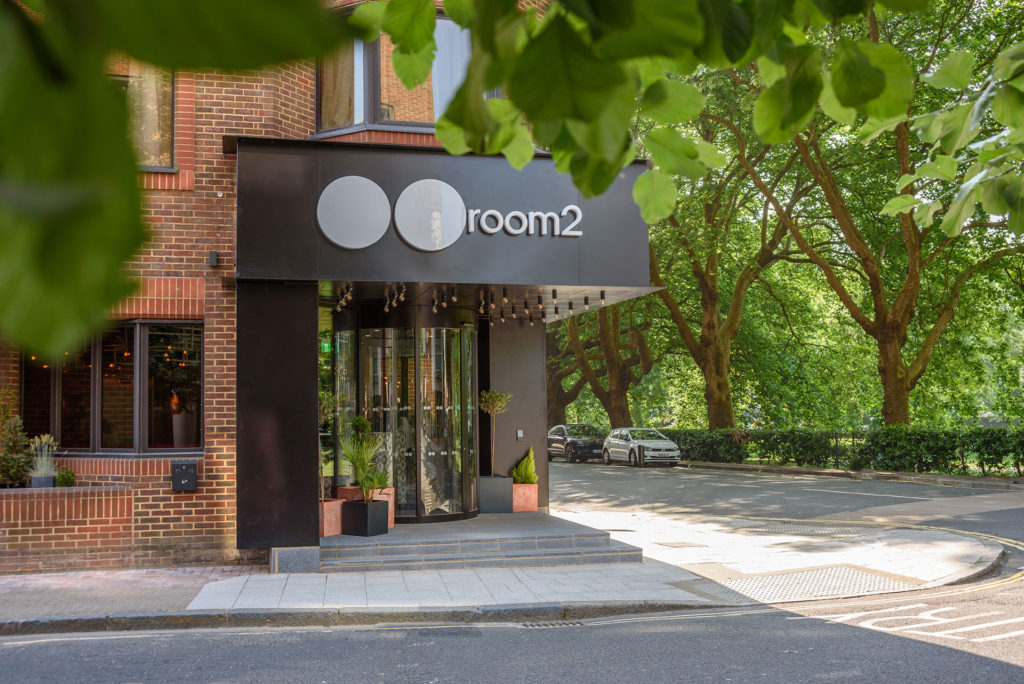 Where? room2, 1-8 Queens Terrace, Southampton SO14 3BP
Take all the comforts and flexibility of your home, plus the best bits of a hotel and you get room2 Southampton, the world's first Hometel. The property features spectacular views over Queens Park and the harbour, and the rooms are complete with fully equipped kitchens, large king beds, and plenty of space to work or relax. room2 Southampton is a place to live, not just stay for the night. How you live is up to you, because this is your room2.
From booking to check-in and check-out, the process is very interactive.  Email updates allow guests to upgrade their room before their stay, with various add ons like mattress type, or securing parking.
The hotel is contemporary in style, and the open layout encourages guests to connect in the communal living spaces.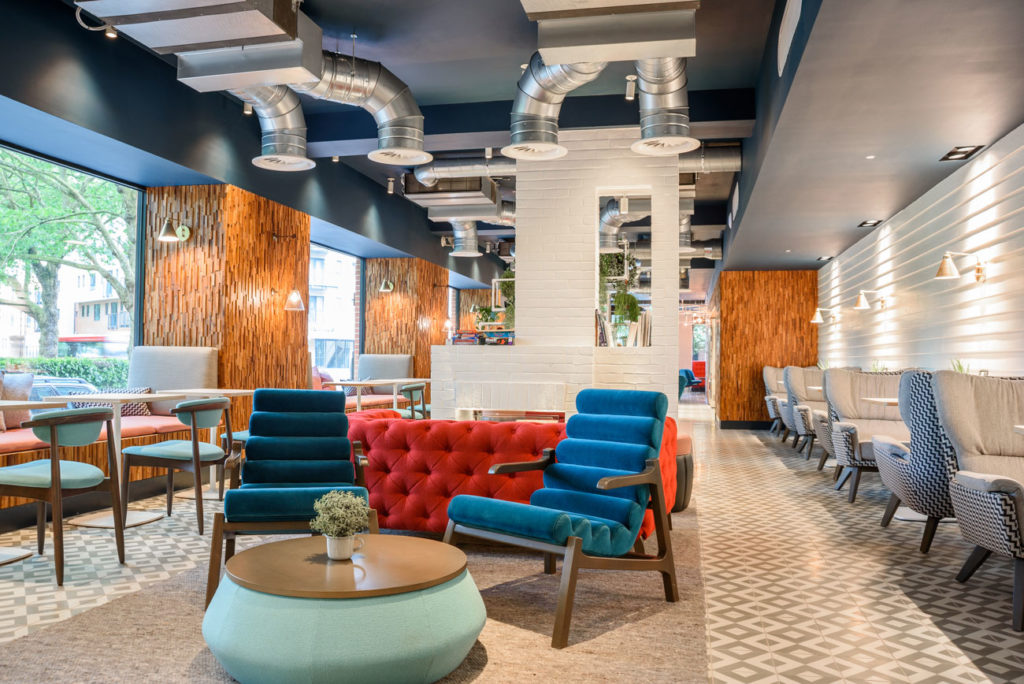 Breakfast is served in the 'living room'.  Buffet style with cooked options, pastries , fruits and cereals.  There is even a waffle and boiled egg station.  Prefer your eggs scrambled?  This can be arranged!  Lactose intolerant/vegan?  Again, no problem, just ask a roommate for milk  alternatives.  Available 6.30am-10am weekdays and 7am-11am on weekends.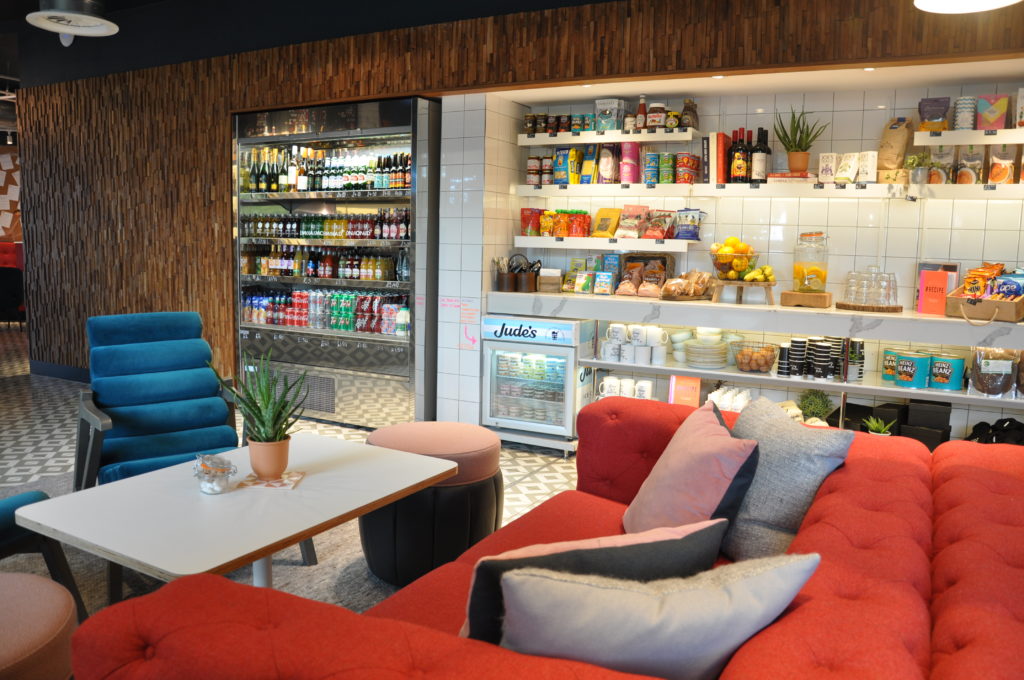 There is a pantry located in the living room.  Stocked with essentials, from food and drink, to toiletries.  Basically, it is a convenience store right at the foot of your door.  Fantastic for those who tend to forget their toothbrush!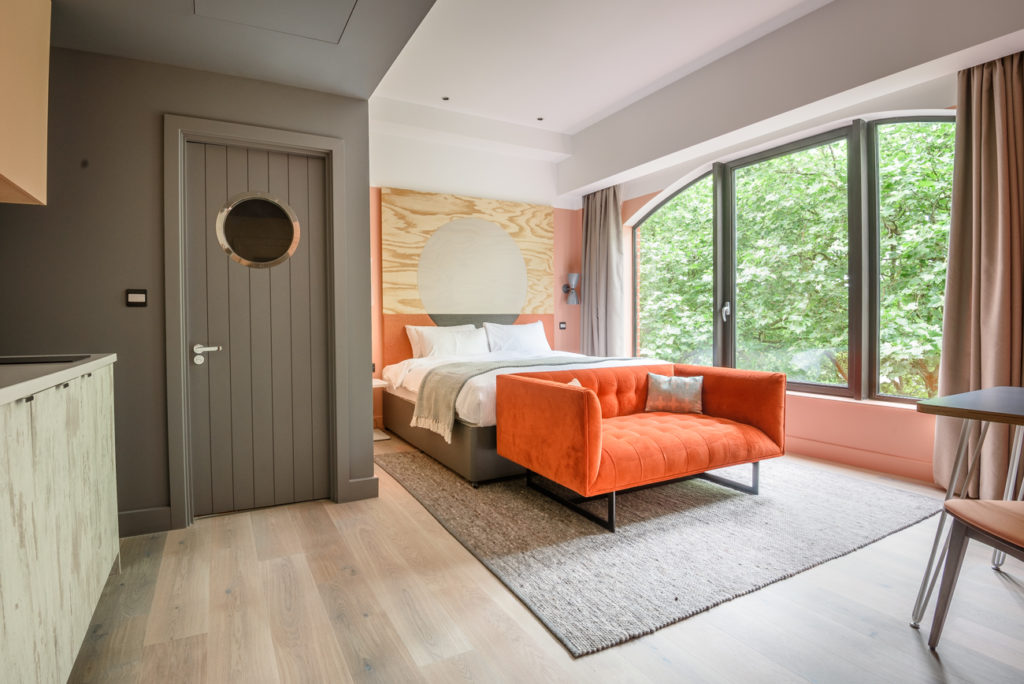 There are different rooms to choose from.
Study – From £99 per night – Ideal for a brief business or leisure stay and you simply want a comfortable and surprisingly spacious room to head back to.
Lounge – From £109 per night – Spacious and inviting. Dining table and a couch providing enough space to entertain visitors during your stay.
Master – From £119 per night – More of the above.. but bigger!
Lounge Loft – From £139 per night – Perfect for groups or families travelling together.  The elevated loft space gives you the flexibility you need. Fitted with a comfy futon mattress just a staircase away!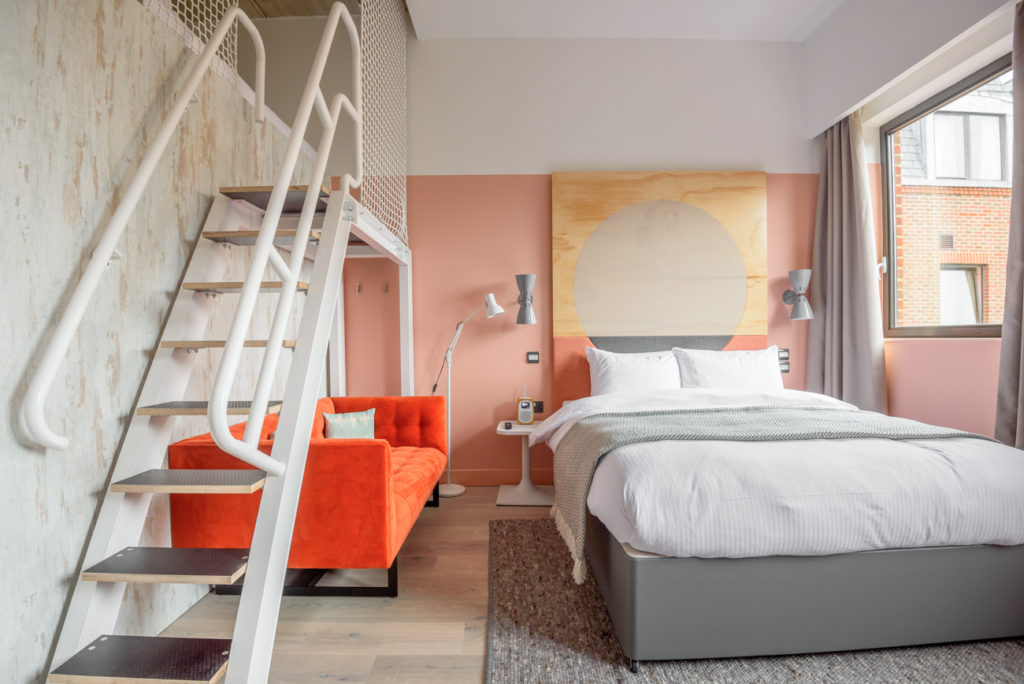 No matter the room type, you are sure to be impressed with the design, and attention to detail.  From the 'Bits and Bobs' box and the recipe book, to the 'Home is a feeling' slogan mugs, everything is so cleverly thought out.  Fussy sleeper?  You can pick your mattress type ahead of your stay (hard or soft).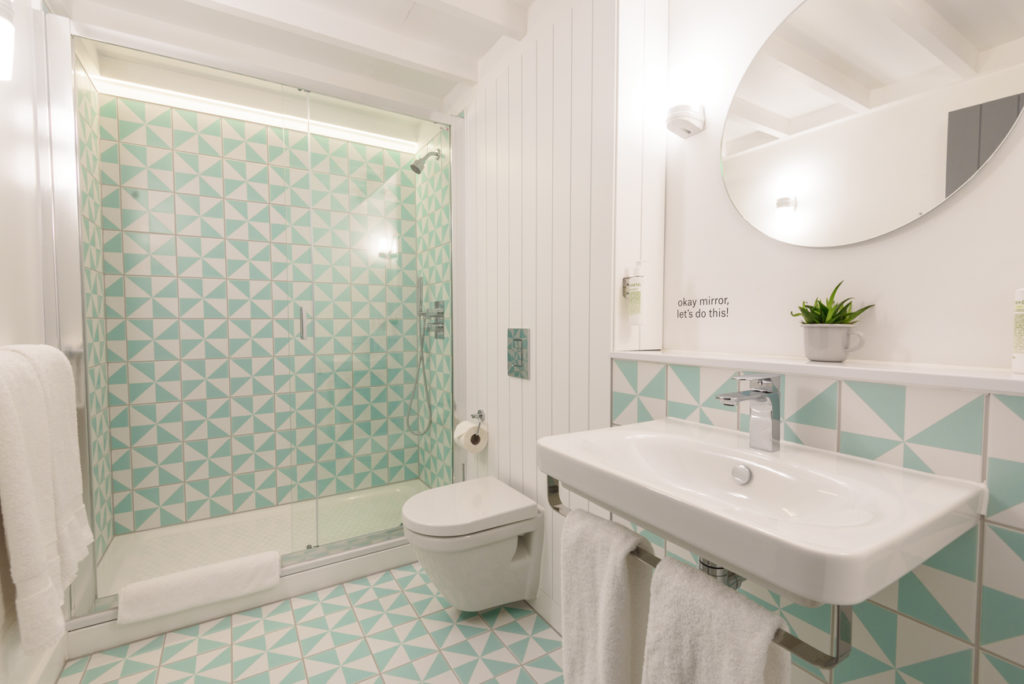 Best bits?:
A full 24hr stay if you check in at 2pm!  And no need to speak to anyone when you leave; your invoice is emailed to you on departure.
Breakfast in the 'living room'.
Dry cleaning.  Simple really, just fill the laundry bag (with completed form) found in the clothing rack, and drop off at reception pre 8.30am.  It will be returned to your room the following day.  Prefer to wash your smalls yourself?  There are facilities on the ground floor with washers and dryers.  room2 even provide the washing powder.
The Pantry.  Ideal to pick up something to cook in your room.
Mobile keyless access.  If you download the Flexipass app, using the codes sent to you via email, you can use your phone to access your room.
Pets are welcome – enquire ahead as there is a small fee to ensure they are catered for.
Love to work out?  There is a small gym available on site.  And it even has mood lighting!
For more information, and to book, click here.
(See post on room2 Hammersmith here.)