This seasons summer hat.
An accessory that previously would have created comparisons with Kevin and Perry, bucket hats are now a must-have accessory. The street style at London Fashion Week Men's last weekend, coupled with Instagram influencers obsession with the practical hats have put them at the forefront of men's style. One brand that has been particularly influential in the popularisation of the bucket has is Prada, through its Linea Rossa line and nylon iterations they have become a favourite of the fashion crowd.
For styling tips, along with a shopping list for those looking to buy into the style, check below.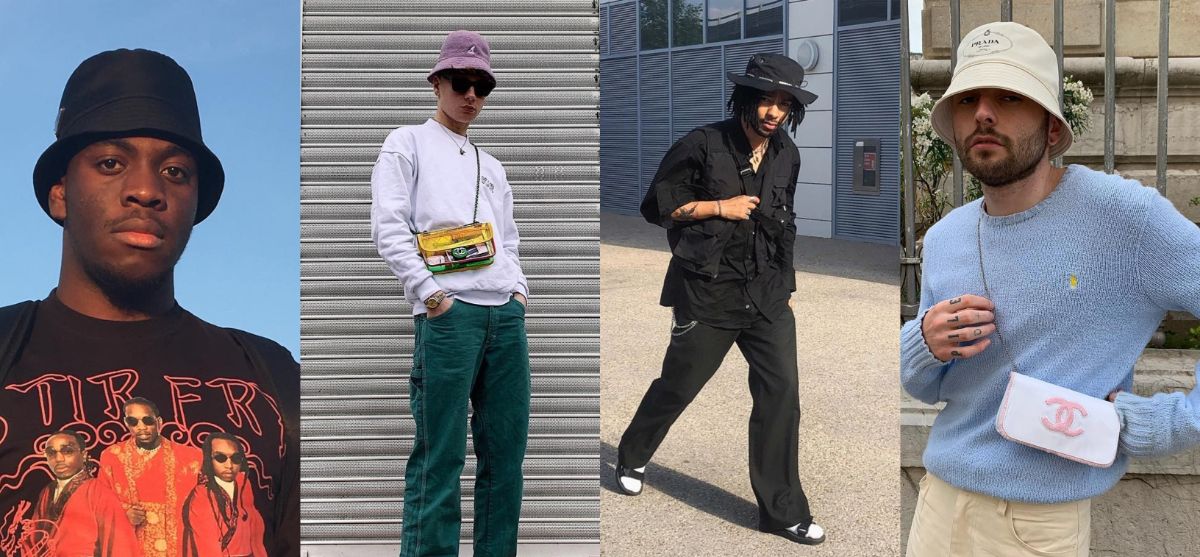 Styling Suggestions:
More ways to style bucket hats: