Painting NYC Green.
Opening today, one of Louis Vuitton's autumn/winter 2019 pop-ups has arrived in New York City with a bold neon green storefront to capture visitors attention during its nine-day residency.
Over 6,000 sq feet in size, the entirety of the location is decked out in green furnishings, flooring and walls allowing a slew of styles from Virgil's autumn/winter 2019 collection to take centre stage. As previously reported, other goods such as the labels rainbow, prism and monogrammed pieces will also be shoppable at the temporary location.
Check out more images of the pop up below or head down for yourself from today, July 12th – July 21st between 12 pm – 9 pm EST at Louis Vuitton Residency, 100 Rivington St., New York, NY 10002.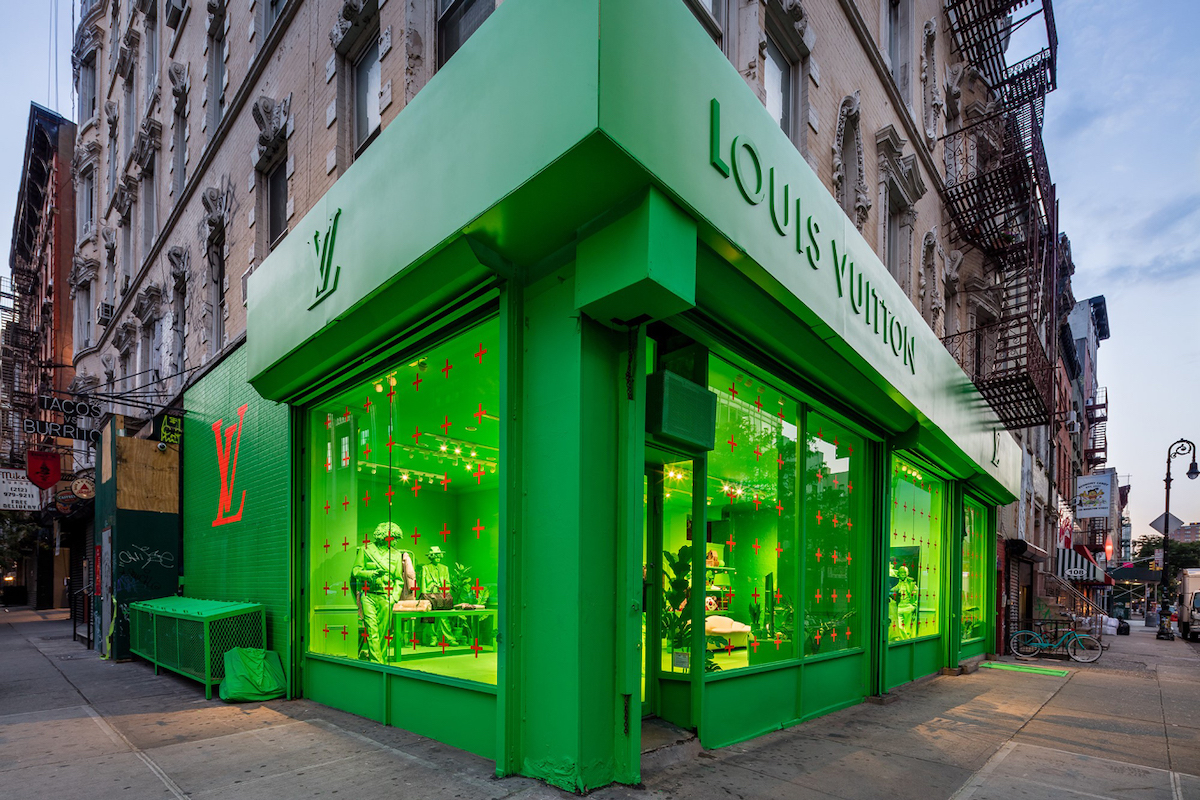 PHOTO CREDIT: @BRAD DICKSON/LOUIS VUITTON