Bold Colour in the City of Light.
Following performances at the city's Lollapalooza festival, Jaden Smith took to Instagram recently to share a snap of himself decked in MSFTSrep on the streets of Paris, France.
Waering a typically colourful ensemble from his own brand comprising a tye-dye t-shirt and a pair of equally vibrant jeans, Jaden went with his favoured trainer brand New Balance when it came to rounding out the look.
Thoughts? Follow the link below to shop a similar pair online.
SHOP SIMILAR TRAINERS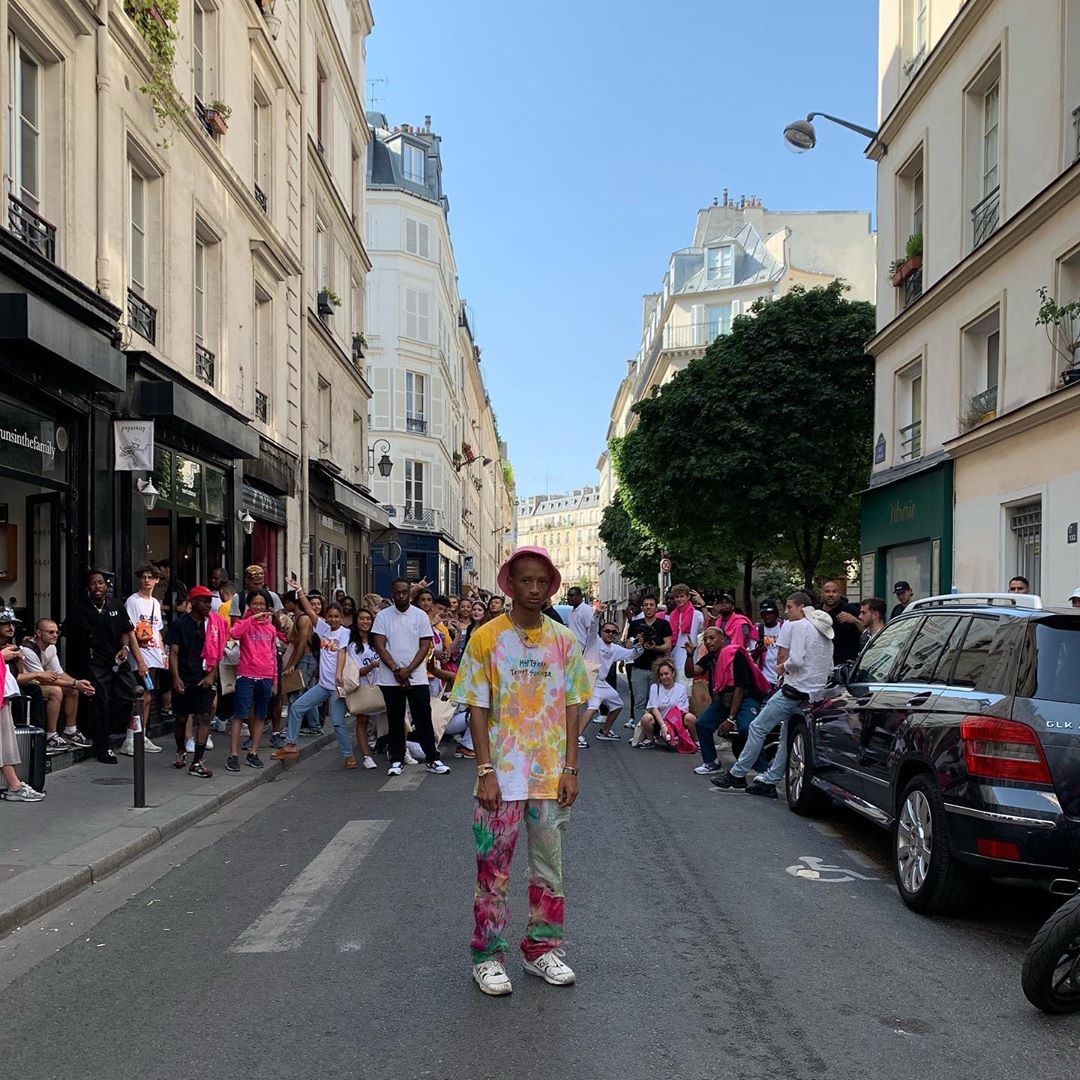 PHOTO CREDIT: @C.SYRESMITH