Are you looking to buy some vintage clothing? If so, check out this guide to learn the top tips for wearing vintage clothing.
The fast-fashion clothing industry has a huge impact on the environment. One way to do your part for sustainability is to shop at used clothing stores. Luckily, a lot of used clothing is vintage. And vintage is cool.
Really, there's no downside to shopping used. You're giving an old, forgotten garment a whole new life and doing your part for global sustainability.
Around 1 in 5 Americans shop resale, which is quite low when compared to the global used clothing market. Roughly 80% of the global population shops resale. And with fantastic vintage pieces up for grabs, why shouldn't you?
All you need to rock a vintage look is a few good style tips. Going overboard is easy with old and bold looks. If you want to jump on the vintage train (which we think you should), check out this guide to learn the top tips for wearing vintage clothing.
What Is Vintage Clothing?
Vintage is an ambiguous term that doesn't follow a hard and fast rule. However, most people agree that a vintage piece is anything between 30 and 100 years old. Anything over 100 years old is considered antique.
People often confuse the meanings of antique, vintage, and retro. Vintage clothing and retro style are not interchangeable. Vintage refers to the time period the garment was made in, and retro refers more to the style.
A retro piece could have been made last year, simply emulating a style of the past. For something to be authentically vintage, it has to have been made at least 30 years ago.
Some people accept 20 years as the cutoff to qualify as vintage, but the majority of vintage shoppers agree that 30 years is the sweet spot.
Now that we've got that covered, here are some important tips to properly rocking your next vintage outfit.
Don't Go Overboard
As most shoppers know, it's easy to get swept away when browsing racks on racks of amazing vintage pieces.
To be clear: there's no reason not to buy a bunch of awesome stuff if you find pieces you love. But wearing it is another thing entirely. The main rule of thumb when wearing vintage is not to wear it from head to toe.
If your shoes, leggings, skirt, shirt, sunglasses, and hat are all vintage, you might run the risk of looking like you're going to a costume party. If that's the look you're going for, go nuts.
But if you're going for a more subtle style, take it easy. With vintage, a little goes a long way.
Center Your Look Around One Bold Piece
A good way to make a strong statement without going overboard is to center your outfit around one bold piece. A wildly patterned pencil skirt can be a bit much when paired with the matching blazer.
Try a simple white button-up blouse under the skirt and accessorize with small, dainty pieces. And consider wearing plain, modern shoes if you've already made a statement with another big piece.
Don't underestimate the power of casual. Oversized vintage t-shirts placed over ripped jeans with some cat-eye sunglasses can make you the most stylish (and comfiest) person in the room.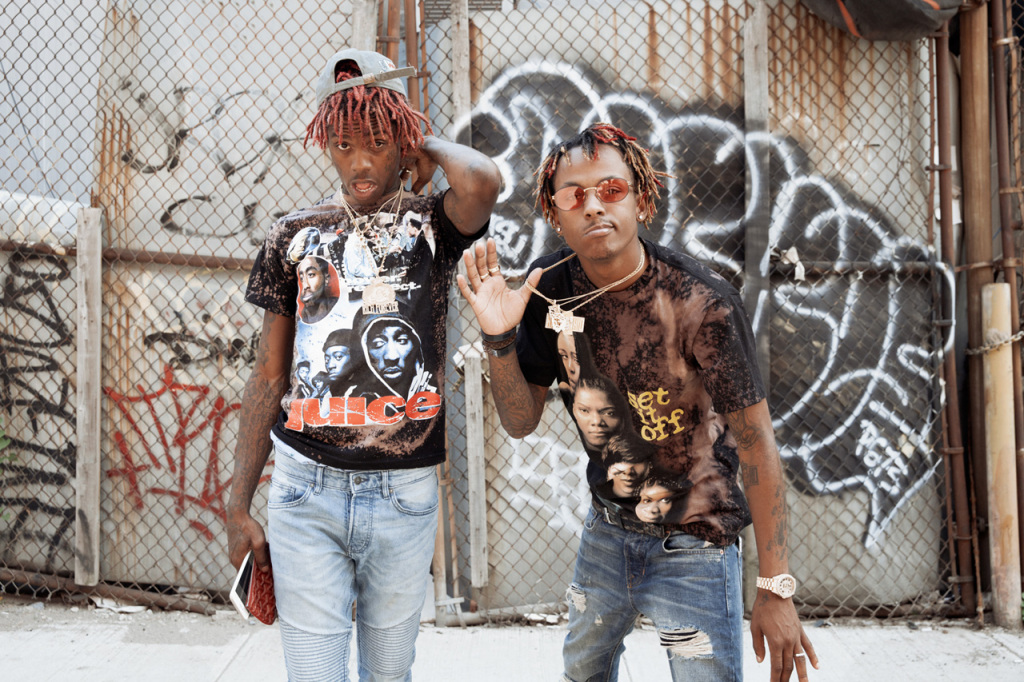 Mix & Match
Mixing one or two vintage pieces with modern styles can create a well-constructed and classy look. When shopping vintage, try to buy things that complement current trends.
In many cases, vintage pieces that were in style 40 or 50 years ago are in style again. So it doesn't even look like you're wearing vintage at all. The secret to a solid vintage look is to blend it all together in a way that works.
Another great way to mix and match vintage pieces is to mix up eras. A well-selected '50s style pinup dress and some colorful '70s jewelry can go surprisingly well together.
Be Bold
Of course, everyone's style is different and you don't have to follow the current trends to be fashionable. Fashion is daring. The best fashion makes a statement and stands out among the crowd.
Don't feel the need to conform to current trends. Just keep them in mind when building and layering your outfit. A couple of current trends working alongside one bold, daring piece can be just the statement you're going for.
Know Your Audience
If you're shopping for work clothes, bright and eye-catching colors and wild styles might not be the best idea.
But don't let us tell you how to dress. If you find an awesome vintage dress and you think it's the right style to rock your next board meeting, go for it. You'll know what you can pull off in a professional environment.
Get Creative
If you find a vintage clothing piece and you love everything about it except for the buttons, feel free to get the sewing machine out and change them.
No one said you have to accept things as they are. Feel free to get items tailored to suit you better, or to add your own personal style. A little bit of creativity can be all it takes to transform drab and boring into fun and funky.
Take Care of Your Clothing
This goes for all garments, new and old. But vintage pieces especially need a little more TLC. Most good vintage stores wash their clothes before they hit the rack. But some don't.
Regardless, it's better for your own peace of mind if you wash the clothes yourself. Remember, vintage means old. Wear and wash your vintage clothing with care and they'll continue to last.
Checking Out
Shopping vintage isn't only good for your fashion status. It's good for the environment as well. It doesn't take much looking into the state of the world to know we need to start making some changes.
Vintage clothing when worn properly can be even more stylish than shopping new. There's really no need to buy cheap fast fashion when vintage pieces last longer, look better and are better for the environment.
Vintage lovers, keep an eye on this space for more tips and tricks about shopping for vintage clothing and rocking retro styles.