Cowboy boots in tow.
With his smash hit "Old Town Road" being the longest running number one song of all time, Lil Nas X is definitely having a moment and thus, the accolades keep racking up.
Chosen to grace the latest TIME Magazine cover, the 20-year-old covers the latest issue in a red Phlemuns suit coupled with a matching turtle neck. In a pair of cow skin-printed boots and a cowboy hat, Lil Nas talks through his wild ride to fame which includes purchasing the instrumental for "Old Town Road", the song that would eventually change his life, for a mere $30 online. Later in the interview, he talks about coming out and what it felt like seeing all the pride flags.
See the cover in the image below: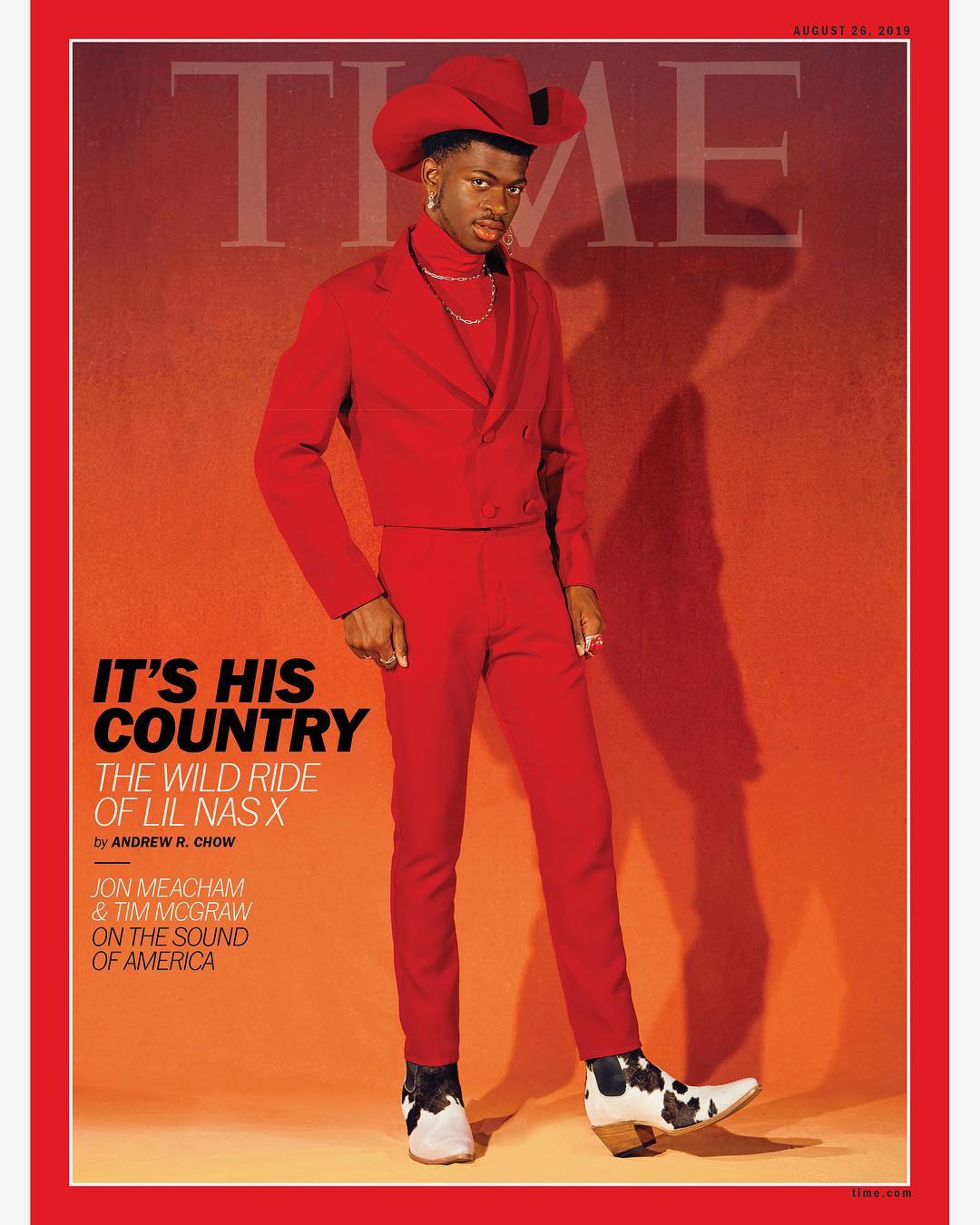 PHOTO CREDIT: @time // @lilnasx