Tonal Luxury.
Perpetuating her penchant for all things Louis Vuitton, Rihanna stepped out to a Juventus vs. Athletico Madrid match in Turin, Italy recently with an appropriately themed limited edition bag from the French house on hand.
Donning one of her own wares in the form of a Fenty shearling coat, RiRi rounded out her tonal look with a hexagonal style bag initially designed by the brand in 1998 to mark France hosting the World Cup. Now well into the realms of a rare collector's piece, unfortunately, they are no longer in production.
The coat, on the other hand, is up for grabs on the FENTY site now – follow the link below to pick one up for yourself.
SHOP FENTY COAT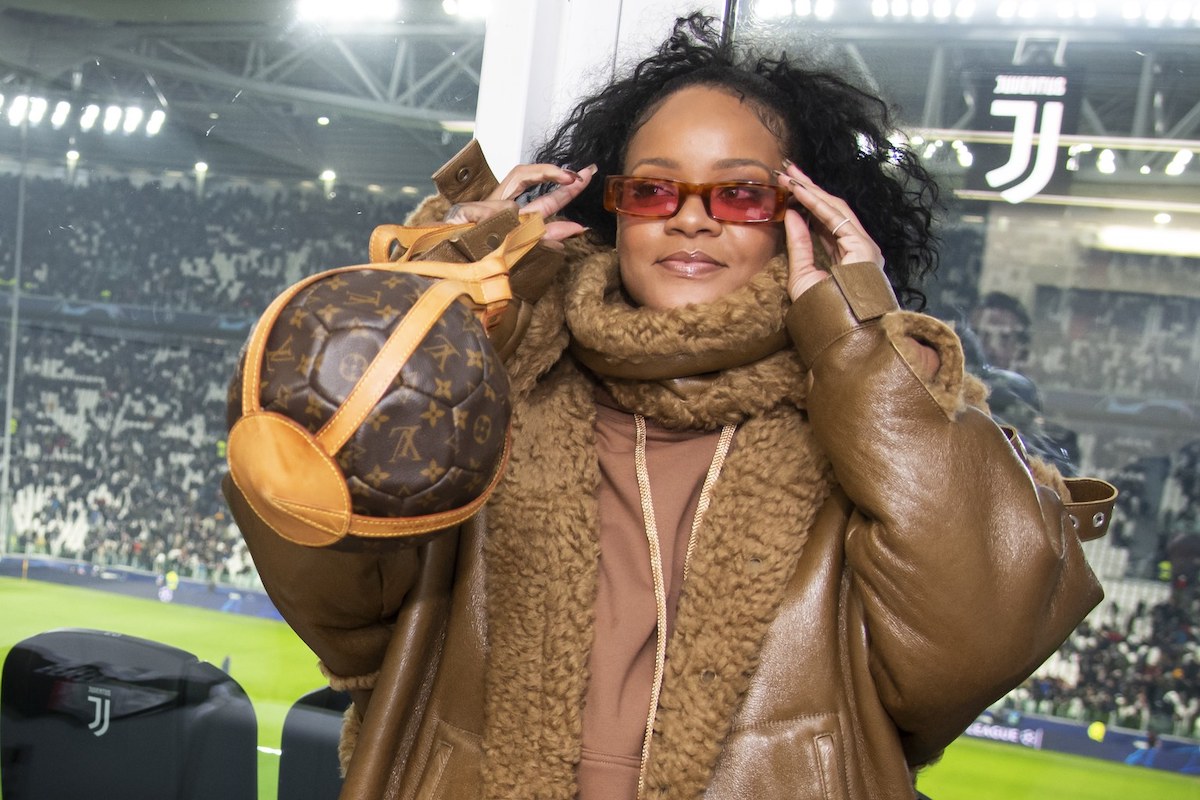 PHOTO CREDIT: @Giorgio Perottino – Juventus FC