Creatives to keep an eye on.
As we say goodbye to a decade which saw countless collaborations, grassroots brands and the shift from streetwear to street-luxury, we also usher in a new decade which is set to be one of the most creative ever. 
With talent sprouting up any and everywhere, in the most obscure of space and the least thought of cities, this generation is inundated with a bottomless pool of talented designers and craftsmen, who, while inspired by the past and the nostalgia of the past, are unafraid to be unconventional, forward-looking, authentic, and best of all, original.
While there is no possible way to categorise the level of talent we have seen recently, here is a small number of designers and brands everyone should keep an eye on in 2020:
Bianca Sauders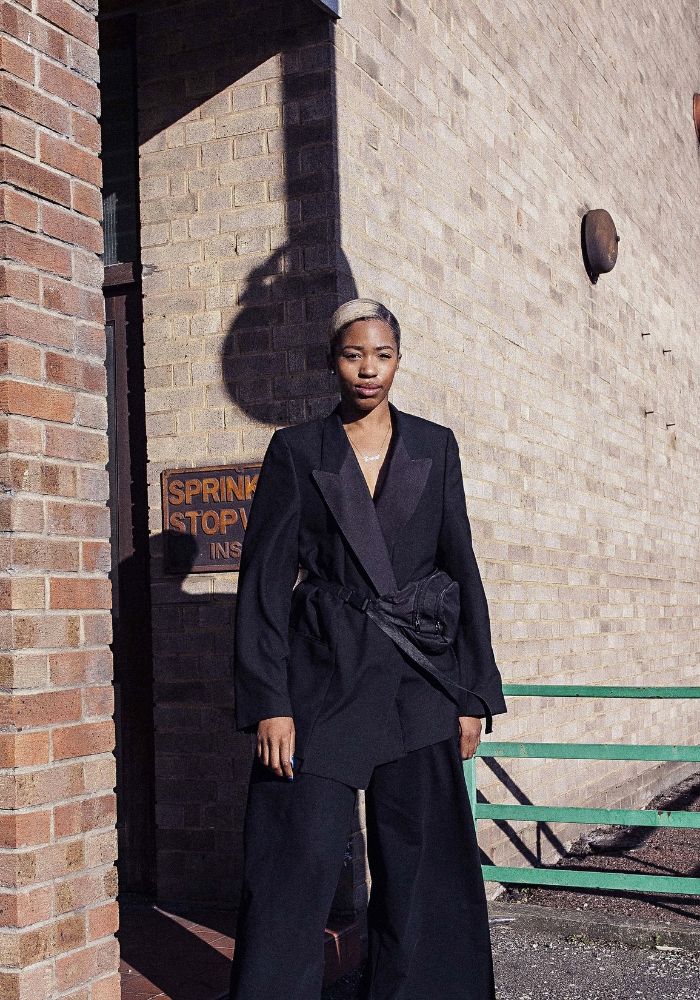 PHOTO CREDIT: Londonfashionweek.co.uk
The London-born menswear designer is undoubtedly in a class of her own. An alumnus of the Royal College of Art, Saunders' counts of her background, growing up in London as a child with strong West-Indian heritage to explore and challenge stereotypes of hypermasculinity, especially where it concerns black men. After making her fashion week debut at London's Spring/Summer 2019 schedule, Bianca Saunders is a welcome addition to a fashion industry that seldom sees black women at the head of fashion labels, joining the likes of Grace Wales Bonner amongst a handful of others as she deconstructs and refashions masculinity to create unique sartorial pieces that redefine masculinity. 
Mowalola Ogunlesi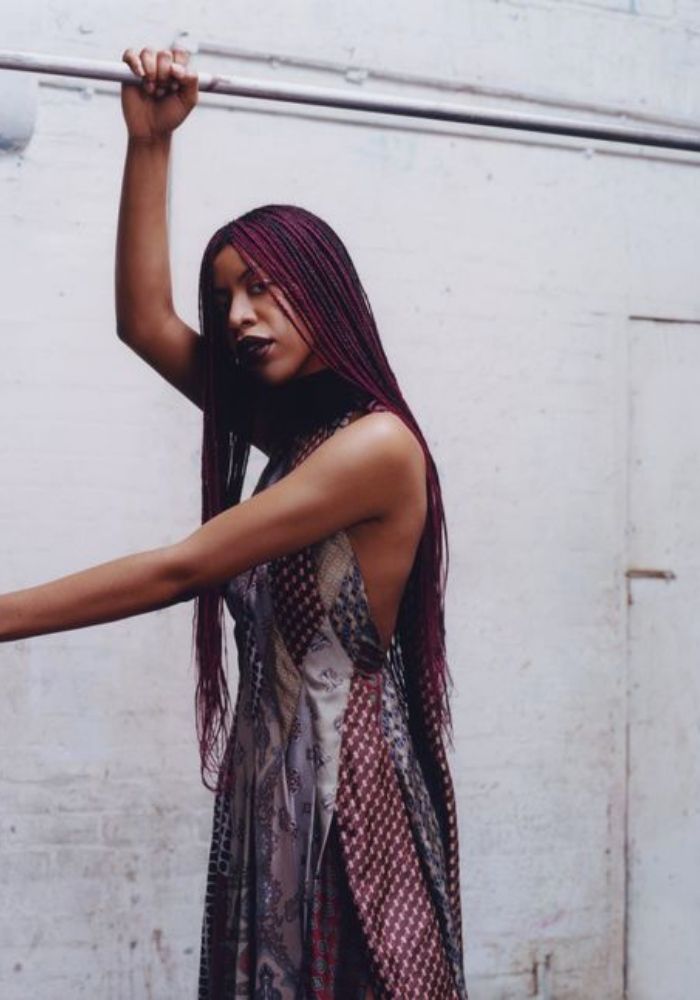 PHOTO CREDIT: Thurstan Redding / Born to Create: Fashion Now, Part One, London
With a palette like no other, Mowalola is the Nigeran-British designer whose designers are loved by the stars. Making fans of Solange, Naomi Campbell, Skepta as well as other A-listers, Mowalola is on fire, with an aesthetic direction that is sexy, psychedelic, joyful and at the same time luxury. A Central Saint Martins drop out, Ogunlesi's palette includes tight leathers that are crafted to skim the body, low rise pants, and cropped jackets in various tones, shades and patterns that are informed by the 80s and her Nigerian-heritage. Not one for the conventional and straightforward (take a look at her Instagram,) Mowalola is still yet to present a stand-alone show but has been on the London Fashion Week schedule as part of Fashion East. 
Liam Hodges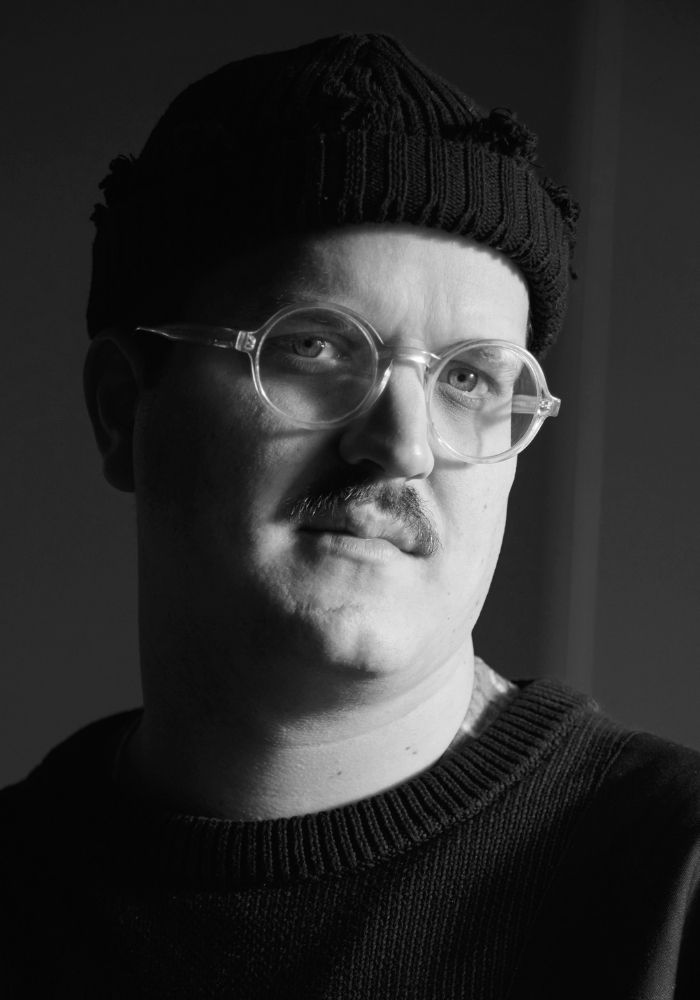 Liam Hodges is the embodiment of the East London spirit. Perfectly unrefined, raw, edgy, diverse and totally radical. The London-born and based designer is at the helm of a brand that he best describes as "luxury for the mad ones, the bad ones, those who are desirous of everything, and those who forsake conformity every day and not just at the weekend." Informed by modern male subcultures, Hip-Hop culture, the U.K streetwear scene, English paganism and pirate radio stations, to name a few, Hodges studied Menswear at the London's Royal College of Art before debuting on the London Fashion Week schedule as part of Fashion East's showing in 2014. Endorsed by Danny Brown, Drake and Big Sean who have all rocked his pieces, Liam Hodge's eponymous brand is made up of wild silhouettes, patchworking, geometric panelling and stark contrasts of sportswear and luxury.
Martine Rose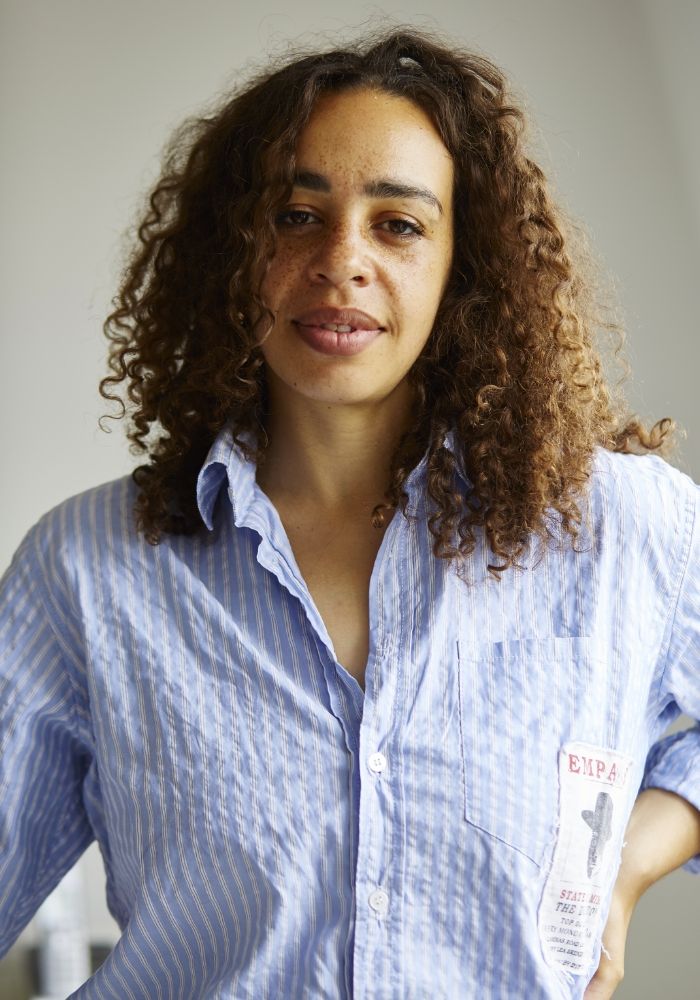 PHOTO CREDIT: Londonfashionweek.co.uk
If you're yet to take notice of Martine Rose, 2020 will definitely be the year. There's no compliment that can be paid to Martine Rose that's anything less than befitting. By no means a new designer, having been the head of her self-titled menswear brand since 2007, Rose's cult-like following and status has only grown since then with countless collaborations with Napajiri, before hitting fever pitch with her latest Nike Air Monarch collaboration dropped in Jan 2019. Marching to her own beat and working on her own timing, Martine Rose is an outlier who constantly disrupts the status quo, presenting her runway shows outside of the London Fashion Week schedule and in random locations around London. 
Darryl Brown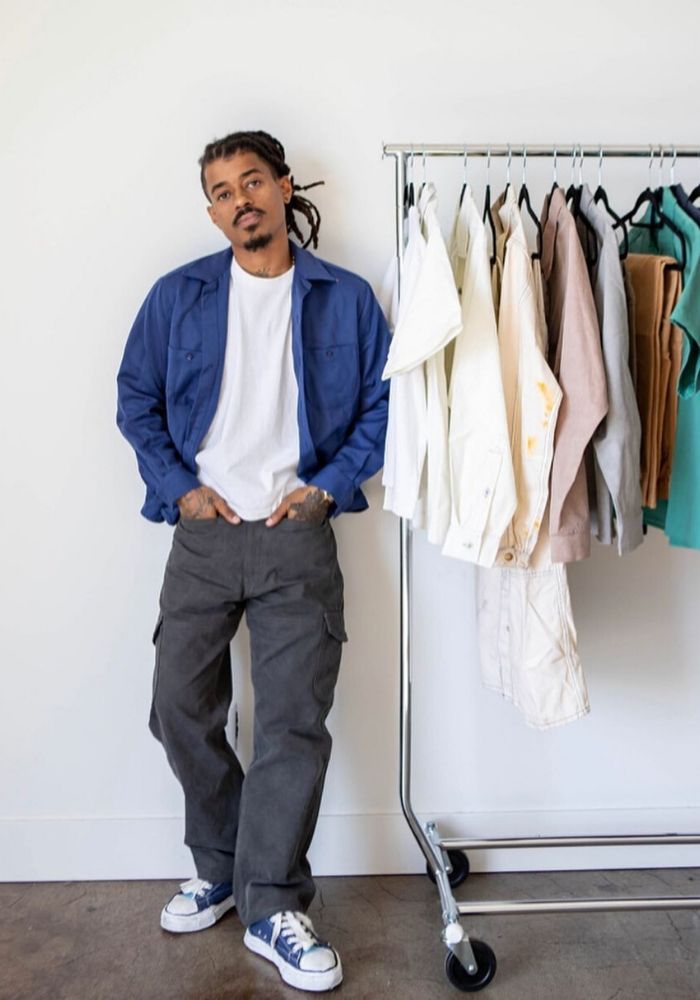 Once responsible for the style and aesthetic for non-other than Kanye West, Darryl Brown is the founder and designer of DARRYL BROWN™️ and Midwest Kids. A former railroad worker who eventually landed a spot styling Yeezy, Brown's latest ventures are two sides of the same coin; Midwest Kids offering a new kind of take on non-fancy, straightforward streetwear essentials, and DARRYL BROWN™️ delivering the designers take on luxury with names such as Jil Sander, Dries Van Noten, Dickies and Carhartt serving as inspirations. Perfectly balancing utility with quality craftsmanship, the eponymous brand carries chore jackets, two-piece co-ods, short-sleeved work shirts and trucker hats, all in earth tones and desaturated hues. 
Charaf Tajer – Casablanca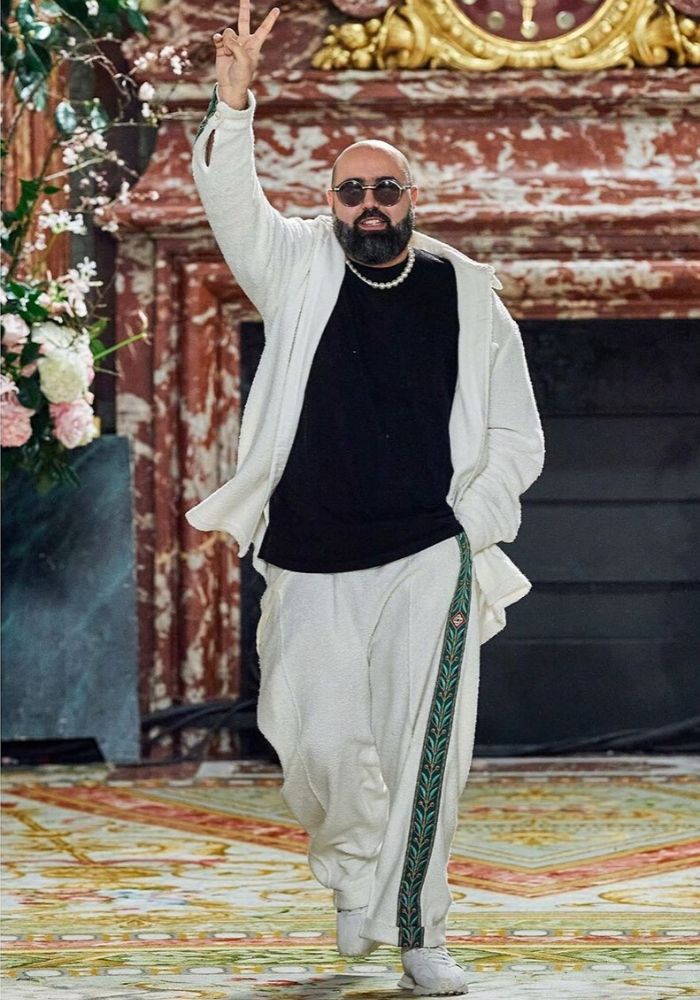 PHOTO CREDIT: @charaftajer
Dubbed after the Morrocan city where his parents met, Charaf Tajer's Casablanca clothing is definitely the next big thing. Charaf Tajer, who previously had a pivotal hand in establishing another revered French brand; Pigalle, is now drawing influence from his French-Morrocan heritage to create pieces that are dressed in his own version of Parisian cool, with a dab of bravado and luxury. Filtering his twenty-something years of developing brands, running a 'hot spot' club and travelling all over the world into silk shirts, t-shirts, tracksuits, heavy knits, and tailored pastel-coloured suits, Casablanca is redefining modern-day luxury brands. 
Ahluwalia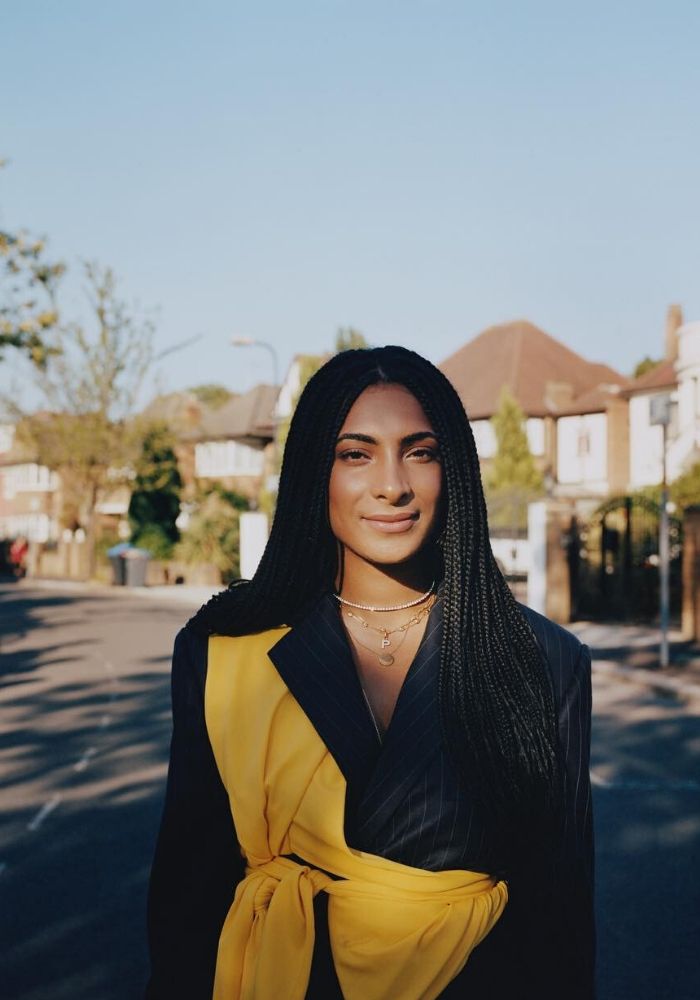 PHOTO CREDIT: @ahluwalia_studio
If you build it, they will come. And Ahluwalia has definitely built it. One of the most exciting emerging designers, Priya Ahluwalia is ripping up the rulebook with her signature tailored designs, that are crafted exclusively from vintage materials and use second-hand clothing as a base. With her dual Nigerian-Indian heritage which has served as an inspiration for her garments, Priya's commitment to the idea of a sustainable fashion industry is largely inspired by a trip she took to her mother and father's native Lagos, Nigeria and Panipeet in India, where she discovered mountains of used western sportswear and dumpings of discarded textiles, spurring her on to create sartorial pieces in a non-damaging way. Since then, Ahluwalia's collections have proved time and time again how good upcycled garments can be, as the winner Of The H&M Design Award 2019 has consistently upped her game, with refreshing references, designs and craftsmanship, as well as collaborations with Adidas and Clarks.
Eastwood Danso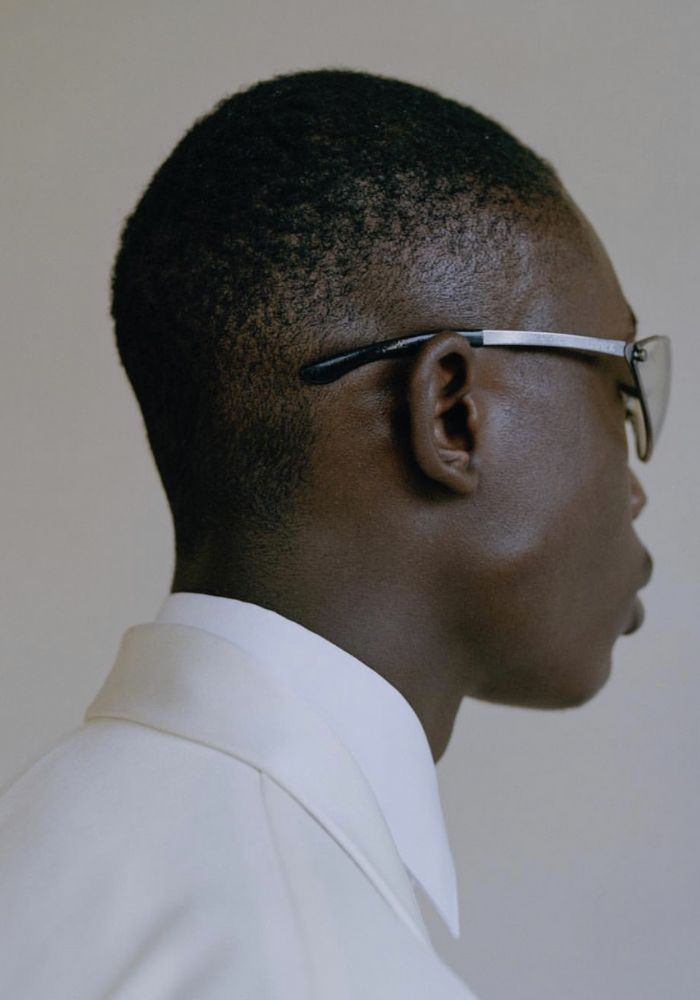 PHOTO CREDIT: londonfashionweek.co.uk
This German-born menswear designer has taken the London fashion scene by storm. Danso founded his eponymous brand back in 2016 while undertaking his A-Levels, before attending the prestigious Central Saint Martins, where he would hone his design skills while drawing inspiration from his eclectic mix of icons which includes Junya Watanabe, Ozwald Boateng and ACW*'s Samuel Ross; who has mentored Eastwood and donated his entire NEWGEN bursary to the young creative. A cerebral designer, Danso collections are often a comment on heritage, politics, and economics, all while embracing the 'streetwear' moniker without shying away from craftsmanship. With solid collections, Nike co-designer credits and Converse collaborations already under his belt, the fashion world is holding its breath to see what Eastwood Danso will come up with next.