Talks music, influences and his resilience.
"I wanna do more than I've done in the last three years, in one year so yeah a lot of work."
With songs such as 'Vice Versa' and 'Best Life' One acen has been making a name for himself in the U.K music scene. He first came  nto the music scene with the major hit single 'unsigned' with Hardy Capiro. The song went on to reach 140 million plays on Youtube making his name known already. His current song 'Gangsta' with Darko has become increasingly popular, especially on social media. Meeting at Flannels' Oxford Circus location, we spoke to One Acen about his beginnings, his sound and what we can expect from him in the future.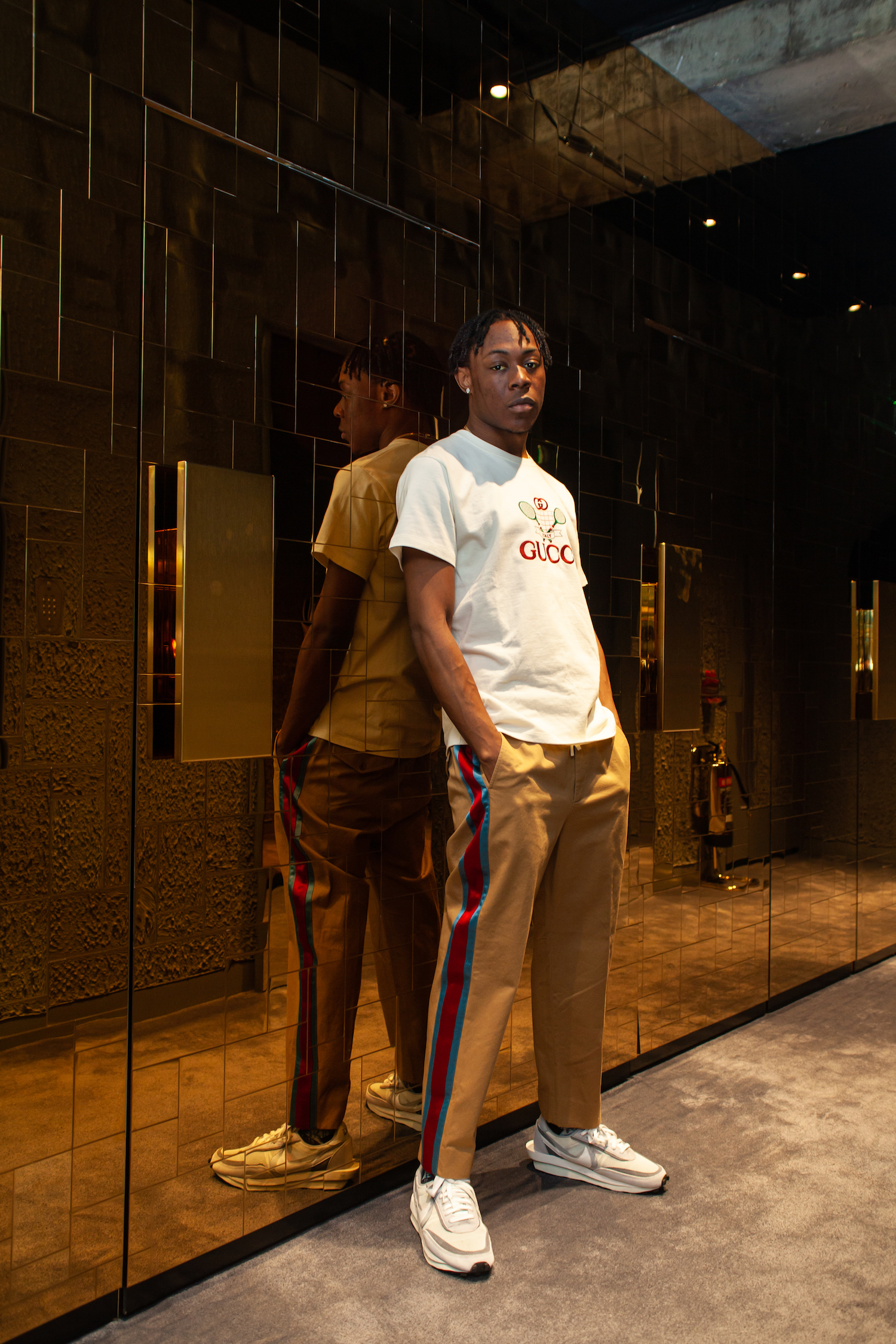 Top: Gucci at Flannels. Bottoms: Gucci at Flannels.  Sneakers: Nike x Sacai at Flannels.
Give us a brief insight into music and music something you always wanted to do?
Yeah it was something I always wanted to do but early on in the journey it didn't seem possible. There weren't many people around me that made it in music. I was just trying to see how I can make something impossible work. I always wanted to do it from the beginning, I kind of just stuck to it. Like I would get a job, then quit my job then get another job, then quit my job. It was very hard.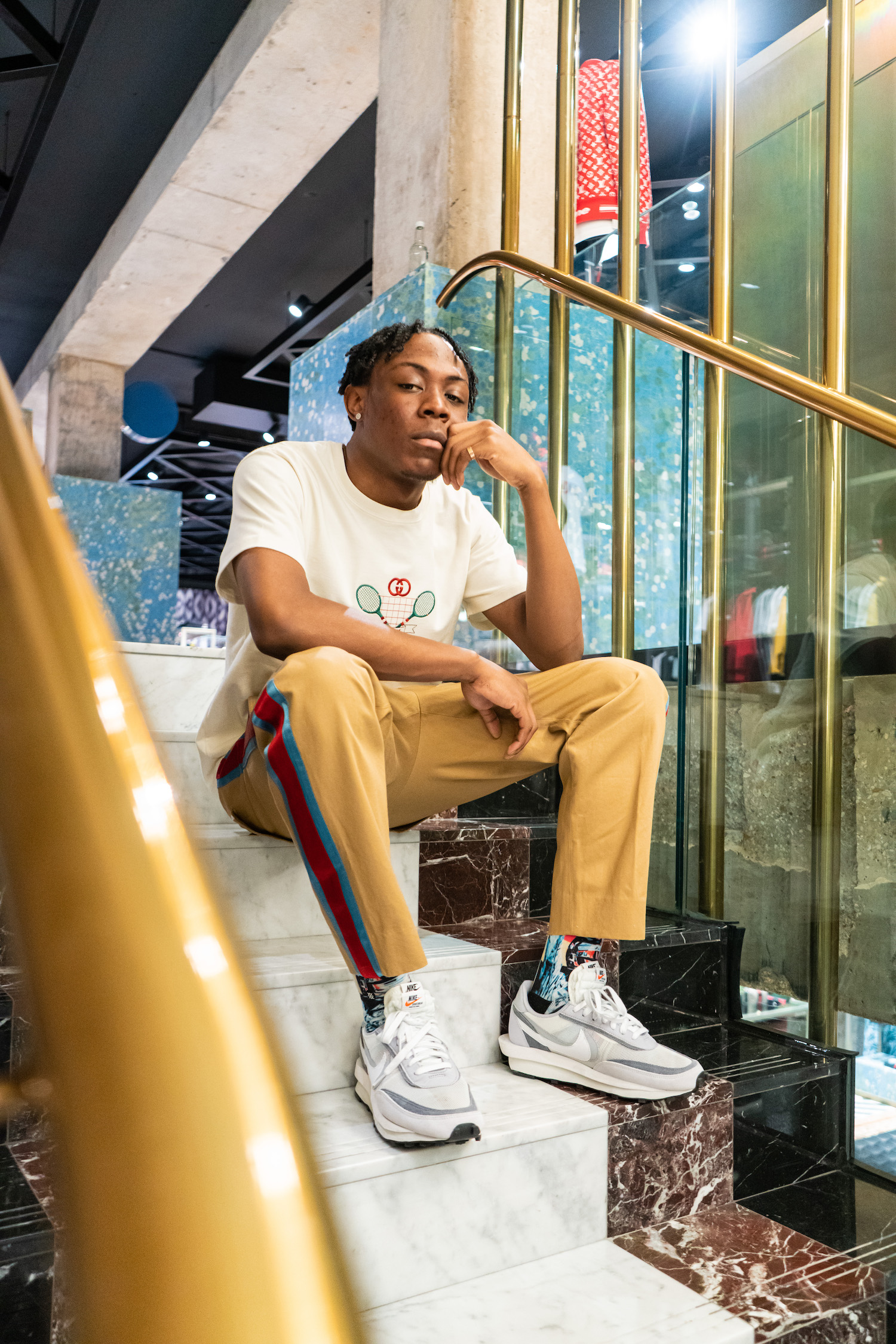 Was there ever a point in your journey where you wanted to give up and if so what built your resilience?
There were multiple points to be honest but the last point was 2016 going into 2017. That's when I just met Hardy Capiro and I was telling him that I only wanna do music for six more months and then if nothing happens then I'll just quit, I'll just get a job. Then under those six months that's when we released 'unsigned' so that kind of changed everything.
How did you come up with the name One Acen, is there a special meaning behind it?
Not really I used to be called Yung Ace and then it changed to Yung Acen and then it changed into Acen and then I tried to find my name when I searched it on Twitter. I think Acen is a different word in a different language so I changed it to One to make it easier to find my name when I'm searching for it on Twitter, so it just stuck like that.
Do you think your upbringing in London influences your music a lot?
Yeah definitely, I grow up in Tottenham originally and I was around a lot of Nigerians, Ghanaians, Jamaicans. And then I moved into Hatfield being around White people mostly I just discovered different types of music subconsciously. So I think I understand both kinds of sides of two different experiences.
What does the creative process look like for you when you're creating a song?
It's usually just me alone in my room just listening to beats I was literally just going through beats just now. I just try and find a vibe of how I want to sound and then I add the words later. I sometimes very rarely make beats, I used to make beats quite a lot before but now I just listen to other people's beats now.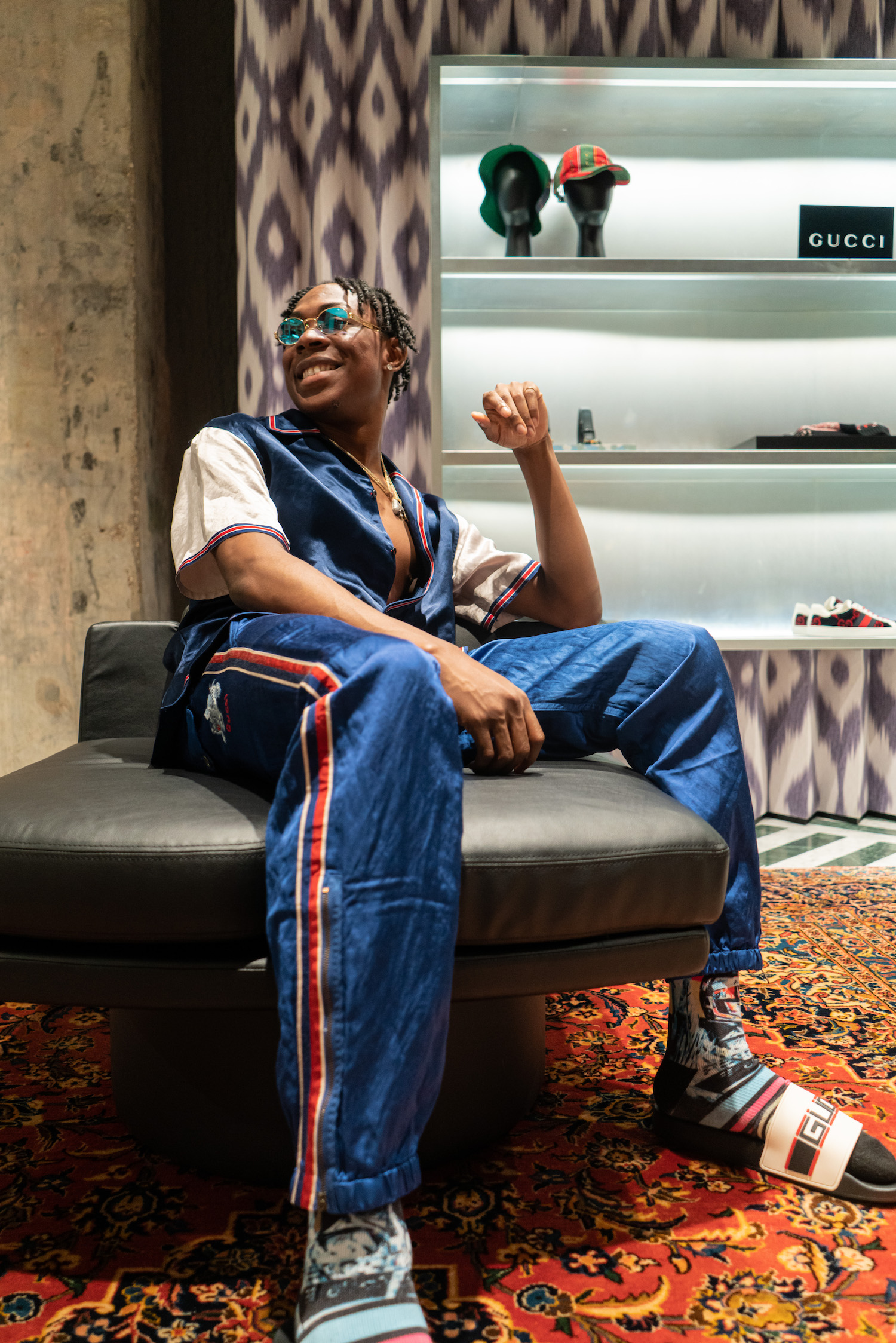 Top: Gucci at Flannels. Bottoms: Gucci at Flannels.  Sandals: Gucci at Flannels.
When you create a song, do you know if it will be a hit or do you not really think about that?
I try not to think about it because that changes the direction of the song. Like trying to make a hit is a whole different process compared to just making a good song. So I try not to think about that but sometimes when I make certain things I know it's special. I definitely know, so some things are special.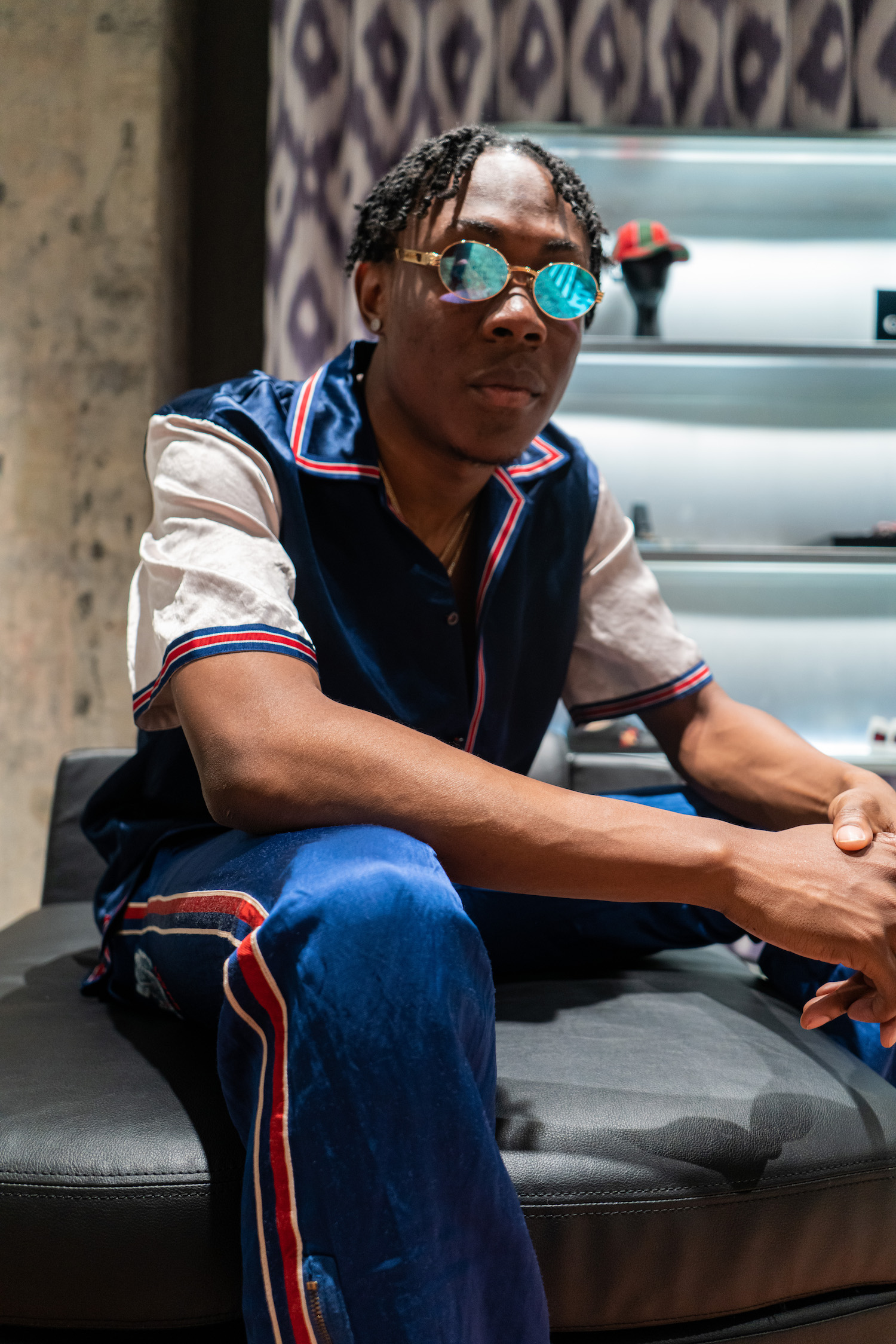 Would you say you have a favourite song of yours, if so which one is it and why?
My favourite song might be unsigned or Vice Versa. Even when I listen to Vice Versa now I think 'How did I even make this?'. Unsigned is the song that got me here in the first place so yeah. Some of my newer favourite songs are from my latest EP.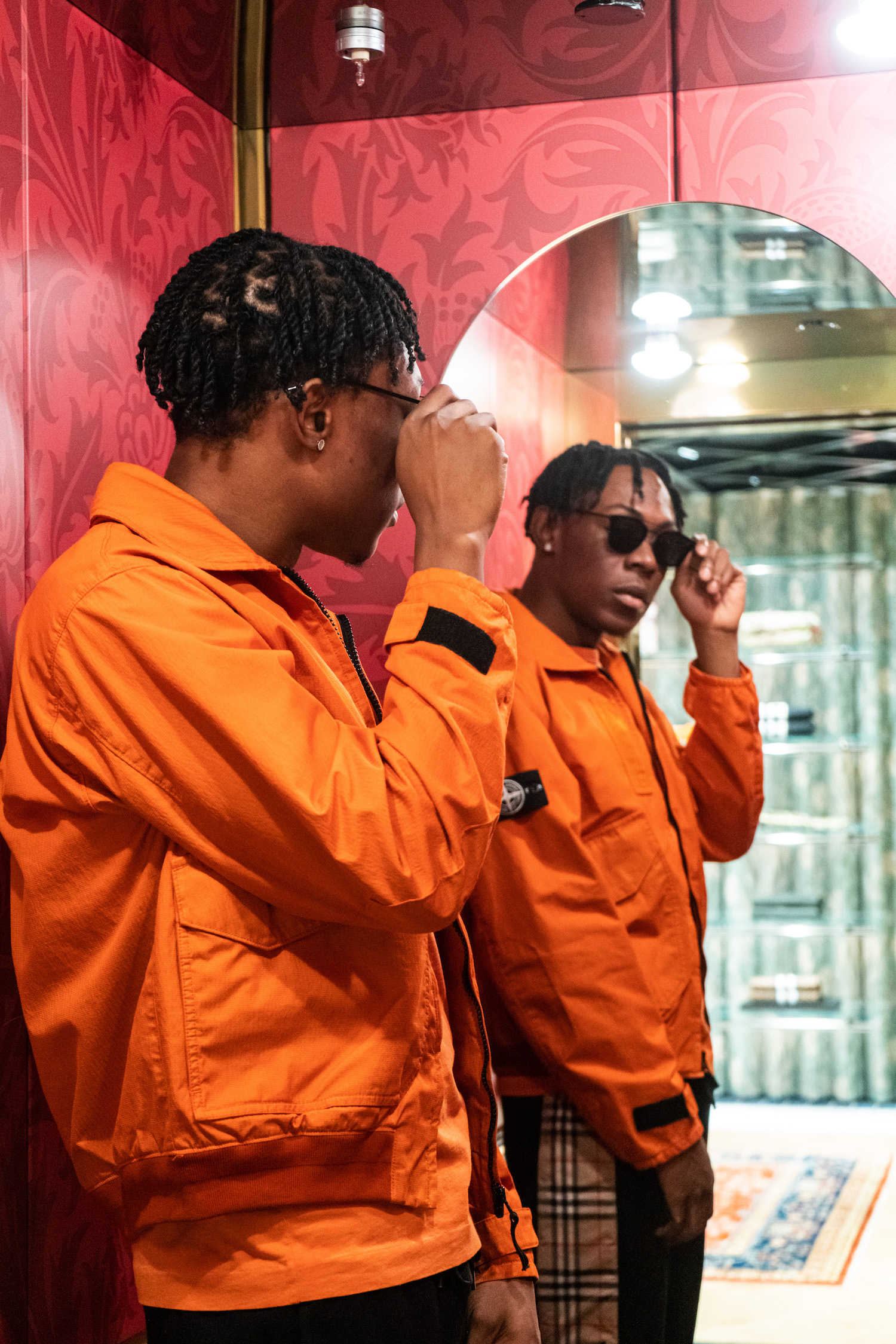 Jacket: Stone Island. Top: Stone Island. Bottoms: Burberry.  Sneakers: Alexander McQueen.
How would you describe your sound in three words?
Sexy, unusual and Beautiful.
Who would your dream collab be with?
Wizkid, Frank Ocean, Kencrick Lamar, PND.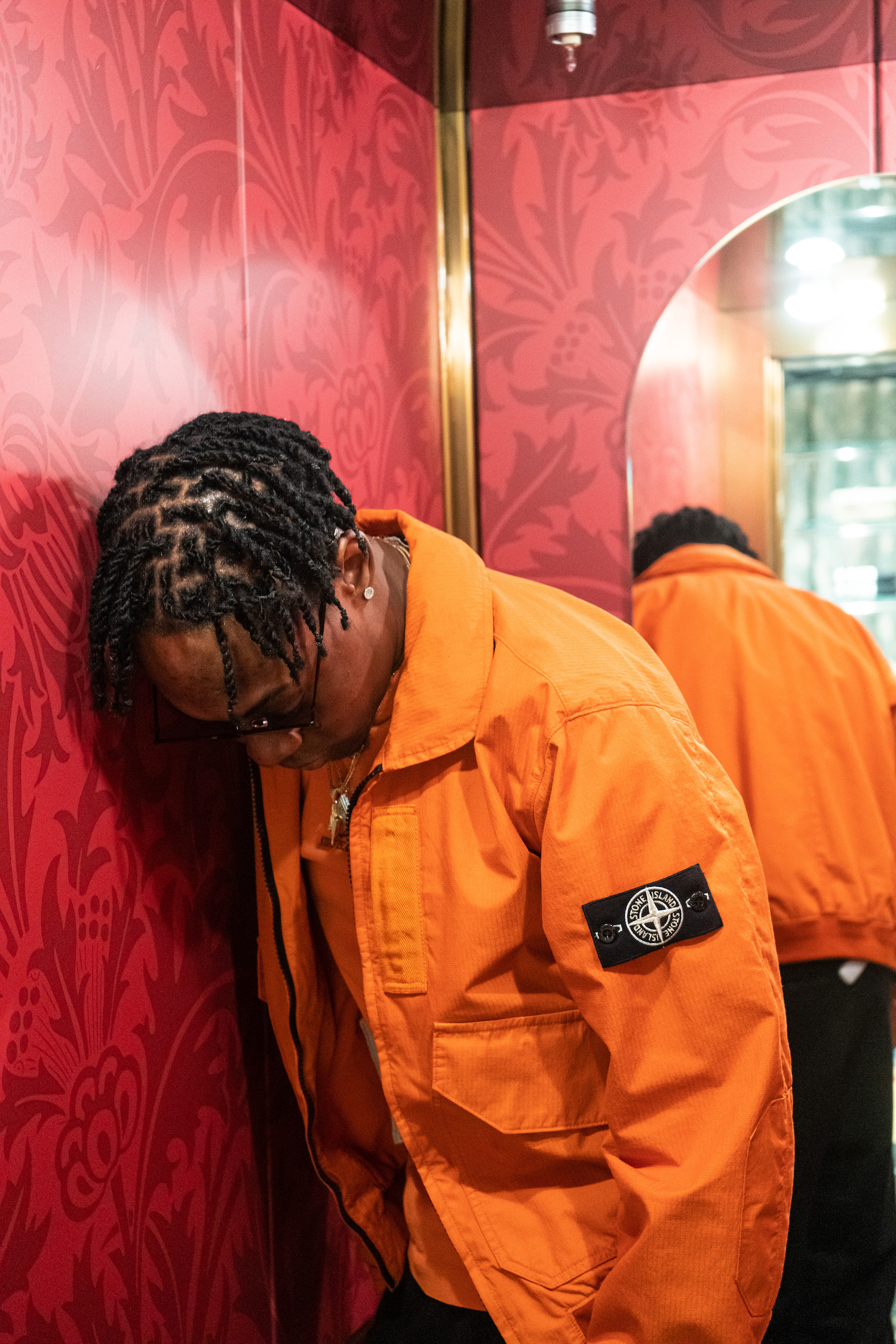 Your song 'Gangsta' with Darko is quite popular at the moment is that something you expected? Going back to the last question did you think this song was going to be a hit?
Yeah kind of, definitely because she had the song before I was on it. I just saw the preview online of her song when she was dancing to it. It just sounded like something I hadn't heard of. I met her two years ago at a show so every time she's come up on my timeline I've always recognised the name. So when I saw the preview I called her and asked her to send the whole song with the versus. When I heard her versus I knew it was gonna be special. So I wanted to be on it.
Would you say you have a favourite collab if so who is it with?
My favourite collab, right now would be Best Life with Hardy Capiro. Me and Hardy Capiro work well together. I think Gangsta might be up there as my favourite collab too.
Explain the song expensive habits, what inspired you to make that song?
*Laughs* Because I buy a lot of expensive things, I was buying expensive things and I said it as a joke on time to my friend. He said you're spending too much money and I said 'I have expensive habits man' and then I just liked the way it sounds so I just made a song.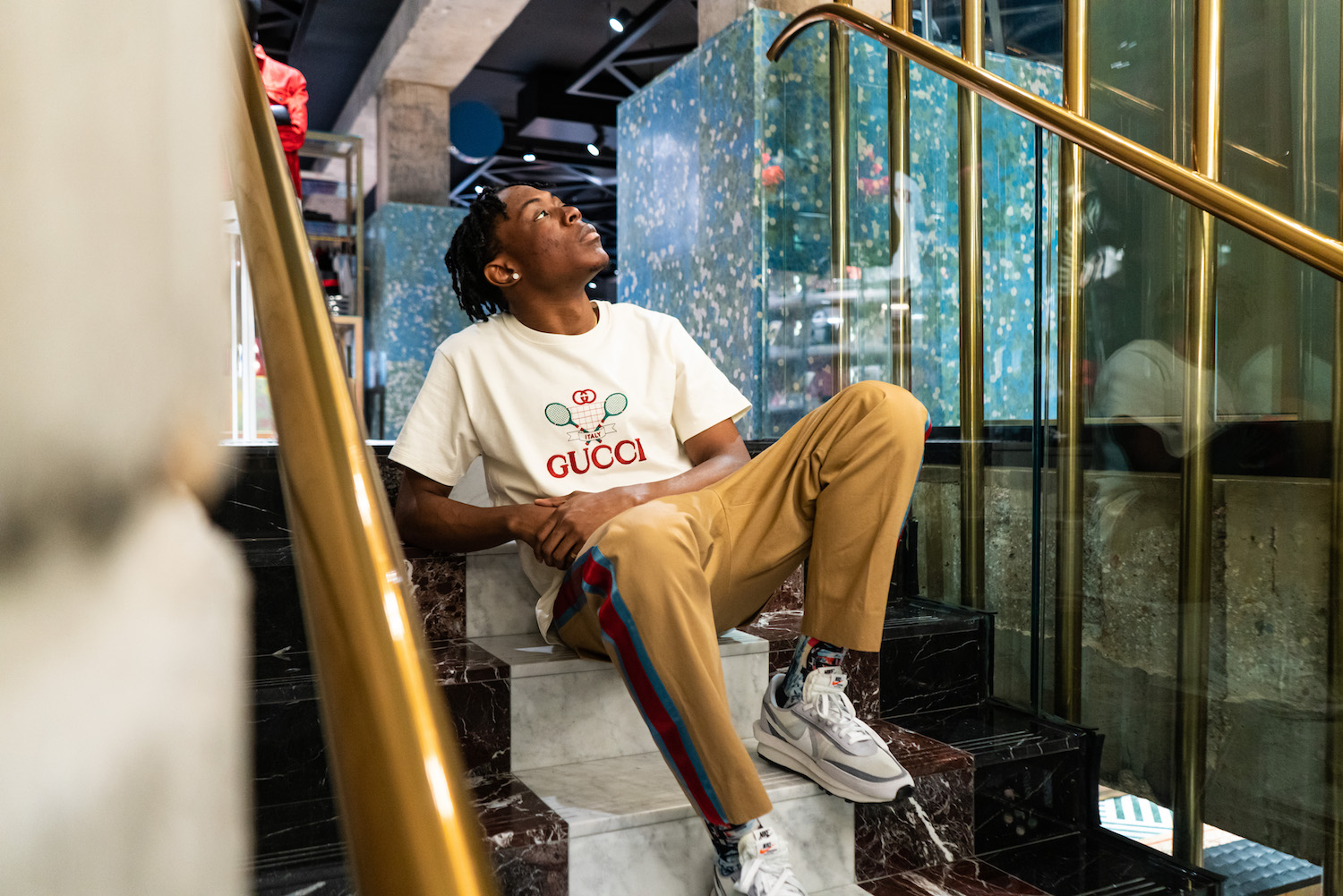 What can we expect from you in 2020?
A lot of music, a lot more music that I've put out before. Definitely a project maybe more than one project and a lot of videos as well. I wanna do more than I've done in the last three years, in one year so yeah a lot of work.