"I stood out. I made clothes that were loud, in your face & couldn't be ignored."
Bursting onto the scene in 2016 with loud prints and vintage graphic shirts, Marino Morwood is one of London's most sought after designers with an impressive catalogue of rapper affiliation. Counting rappers such as A$AP Rocky, Playboi Carti, Rich The Kid as part of his clientele, it wasn't until Migos rapper Quavo donned one his now-iconic Gucci Mane t-shirt, that the designer skyrocketed into the limelight. Now a few years older, and a lot wiser, Morwood sticks to his design code but is moving into a new era with the launch of his brand, CETRA VISIONS. As he details his plans to impact the streetwear sphere, we caught up with Marino Morwood for a chat: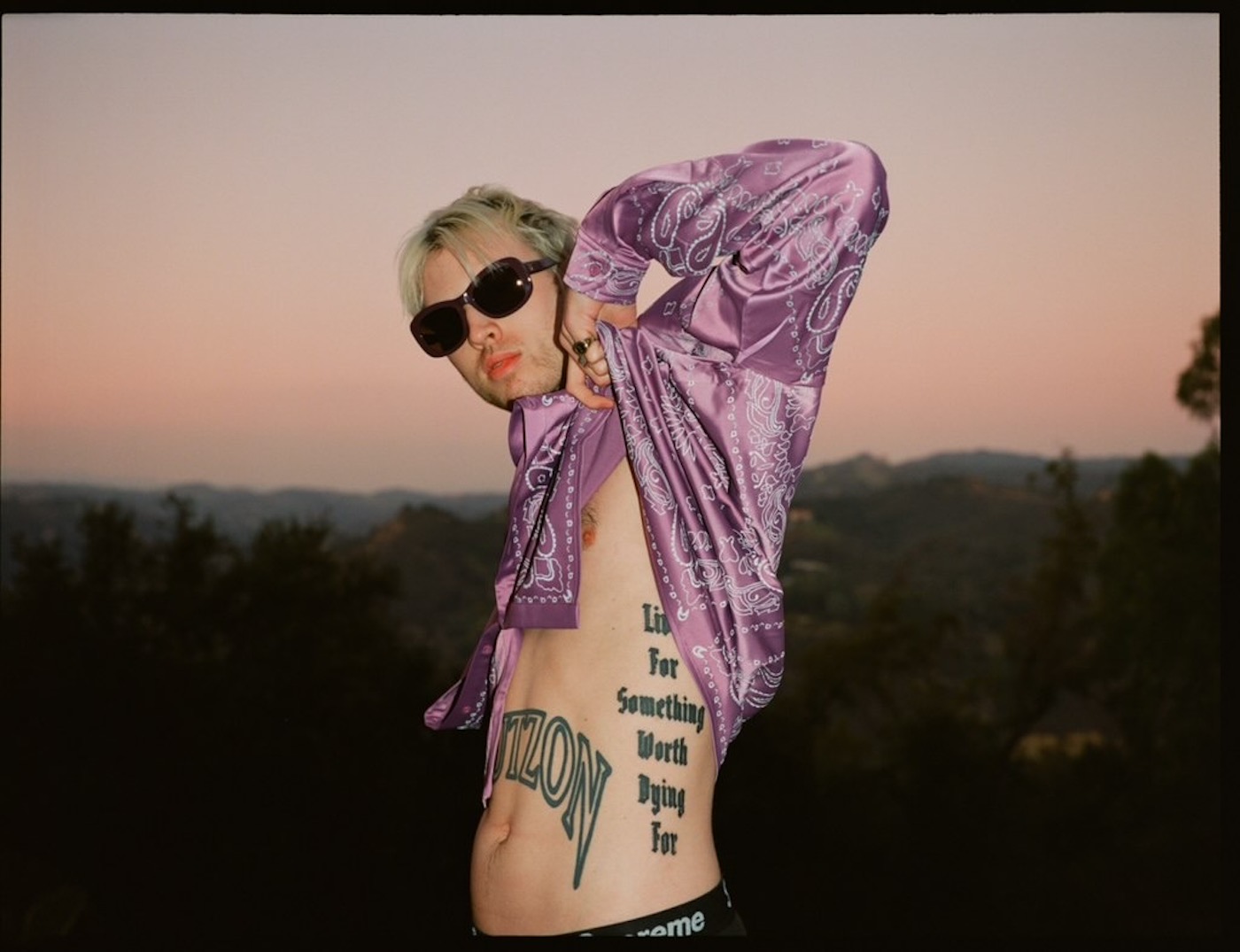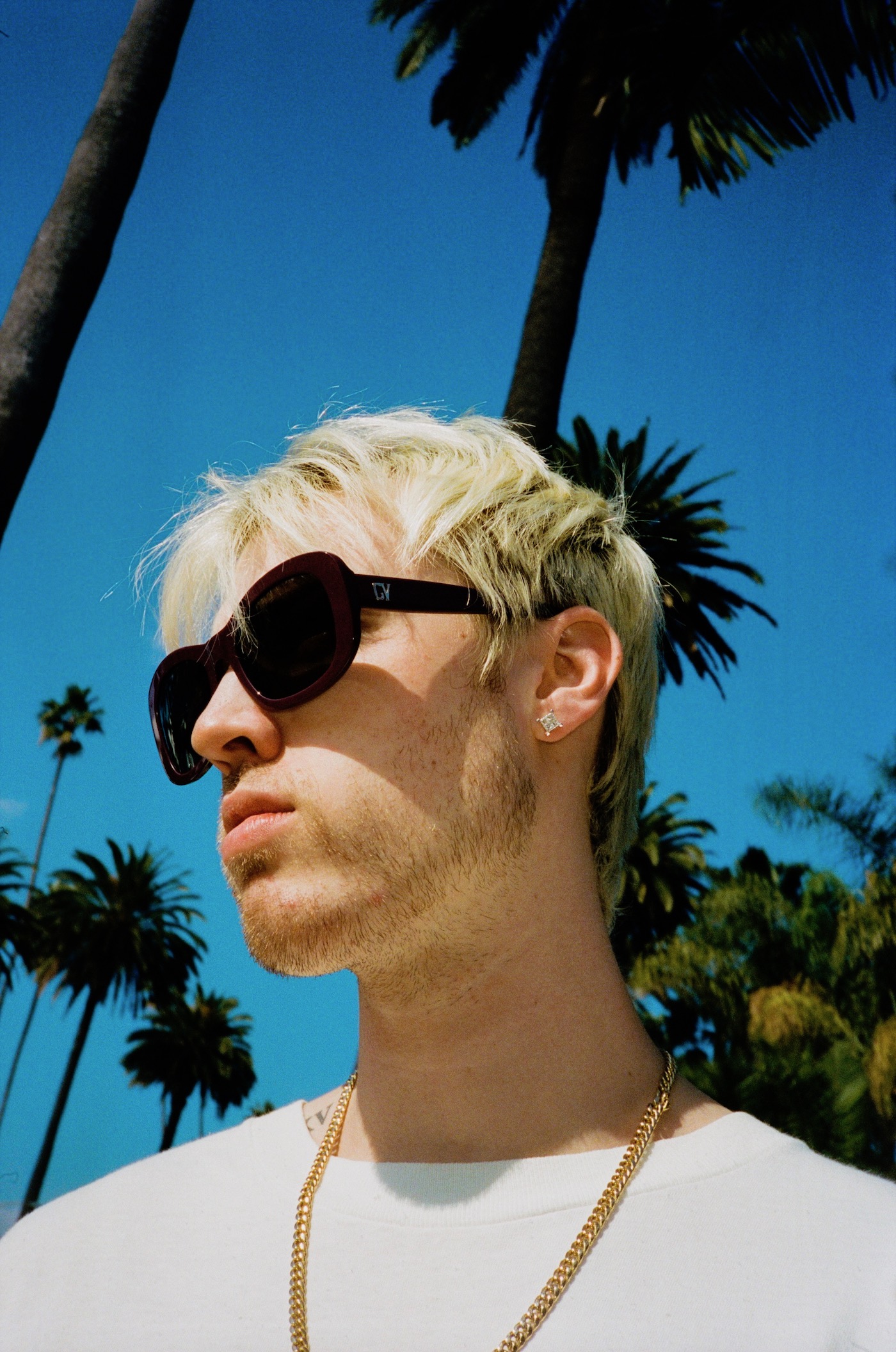 Let's start from the beginning; what inspired you to become a designer? Where did the initial idea of your brand and concept come from?
The funny thing is I never intended specifically to become a designer. Growing up I always knew I was creative & would end up in some way expressing myself artistically to the world but I never knew exactly what medium it'd be in. For now it's clothes but I know in future I'm going to explore other avenues. I love clothes & will design as far into the future as I can see but I never want to restrict myself to one medium. It's 2020, you can do it all now.
I fell into my craft without any real foresight to make it into what it's now become. It all started off with a genuine interest & love for rap tees. I remember it being early 2010s when Rocky had just dropped his first tape & I was completely enwrapped in the world ASAP had created. I looked up to all them guys so much, how they came in & took over the game, how they dressed, how they did whatever the fuck they wanted to do. Everything about them struck a chord with me, that was how I wanted to live my life. I always used to see Asap Bari on IG rocking some crazy distressed 90s 2pac or Ice Cube tee & thinking how could a black printed t-shirt have so much character. That's my first real memory of being introduced to rap tees & where my interest really evolved into a love for the art form.
In an environment where everyone has a brand, or everyone is trying to make clothes, what did you do to stand out? What is it about your brand that makes it different?
I did exactly that. I stood out. I made clothes that were loud, in your face & couldn't be ignored. You might not like them but you're for sure going to notice them. Their really isn't any other way you can go about that. You either do something different to what everybody else is doing or you get lost in the noise of the world.
What makes my brand different is that you can see the genuineness in everything I do. People know that I love what I do & I love what I create, I think that energy really is contagious. If you don't like it then you're at least going to respect it. I think that's part of being a human. I love hearing somebody talk about some random small thing to me, that to them is their world, the passion is what people latch on to.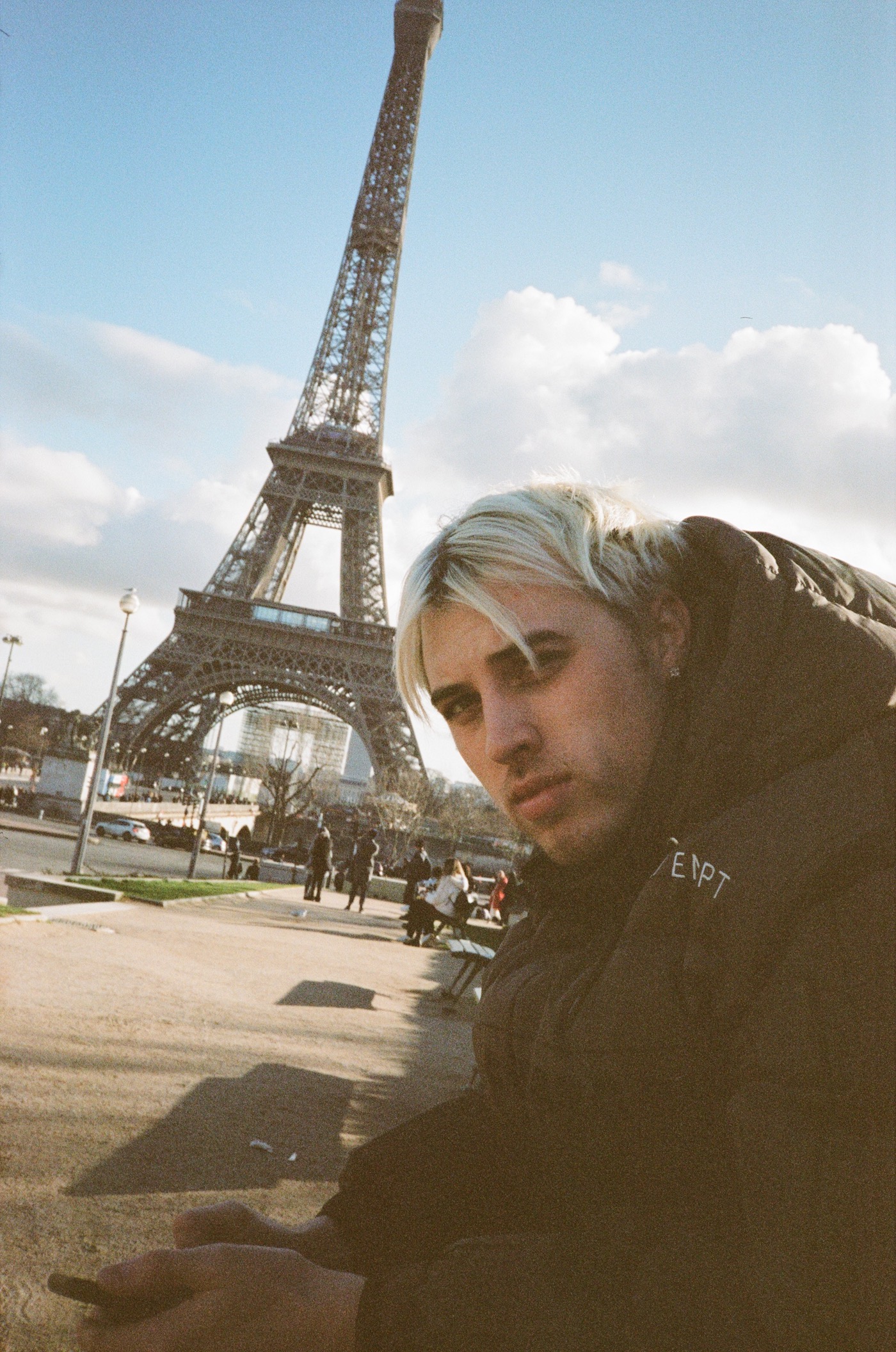 When was it that you realised this would be a career for you?
There was never 1 big moment for me that was a realisation of what all of this could eventually blossom into. There wasn't a Justin Bieber getting discovered on youtube moment & life suddenly changing forever. There was little wins after little wins. There was me selling 8 t-shirts on my first drop, then selling 30, then 70 & so on. That gave me more confidence in my ability & vision. Everytime I dropped something & the response was bigger was when I slowly realised what all of this could become. The more eyes I had paying attention to everything I do & release was my indication that I was on the right path. I quit my day job in under a year of releasing clothes so you know that confidence in myself to make something of my creativity grew at a quick rate.
Your work references several cultural icons, whether it's the Notorious B.I.G, or Steve Jobs – How do you come up with the idea of who you're going to reference or honour in your designs?
It always has & always will be based on either people that inspire me, inspire others or had an impact on the world that we live in.
You also include a lot of people in your pieces, from Jennifer Lopez to Chief Keep – Is there anyone you really want to include in your work but you haven't had the chance yet?
For sure theirs people that Id love to create for, but its all about timing for me. I try to mix the older generation with the newer so eventually everybody that I want to create for will see the light of day. Theirs just a lot of roadblocks in my creative field that block me from creating for certain people at this moment in time but they're slowly but surely opening up & seeming more likely to come to life for the people to enjoy.
How did it feel to see stars such as Quavo, and Playboi Carti, who you've expressed an affinity for, wearing your designs?
It's always a surreal feeling of seeing somebody you respect on a creative level wearing something you've designed. Especially seeing Rocky wear the Nigo tee last summer. Rocky got me into fashion. Without rocky I probably wouldn't be doing what I'm doing right now, so that one hit me different without a doubt. It was a full circle moment.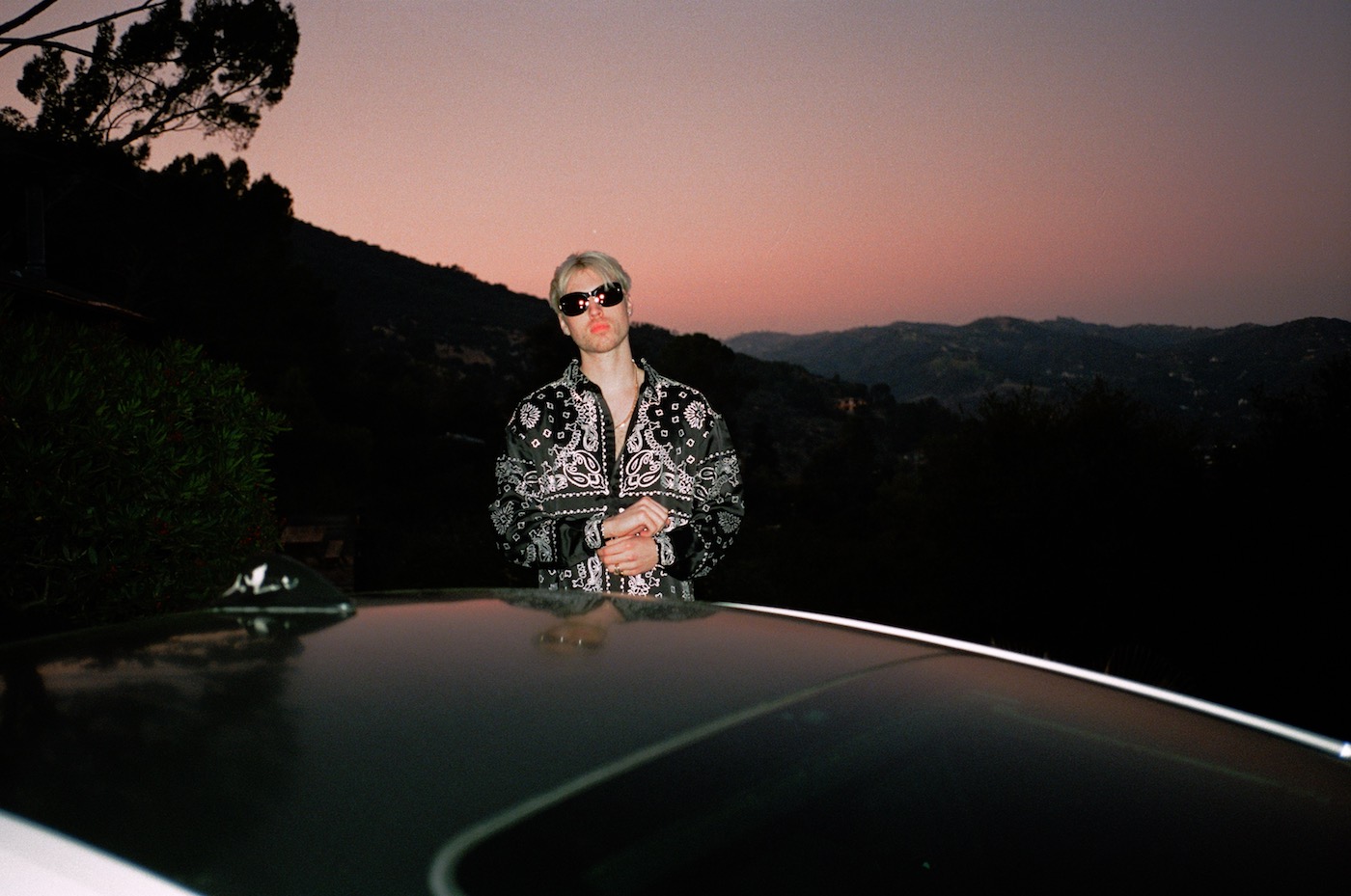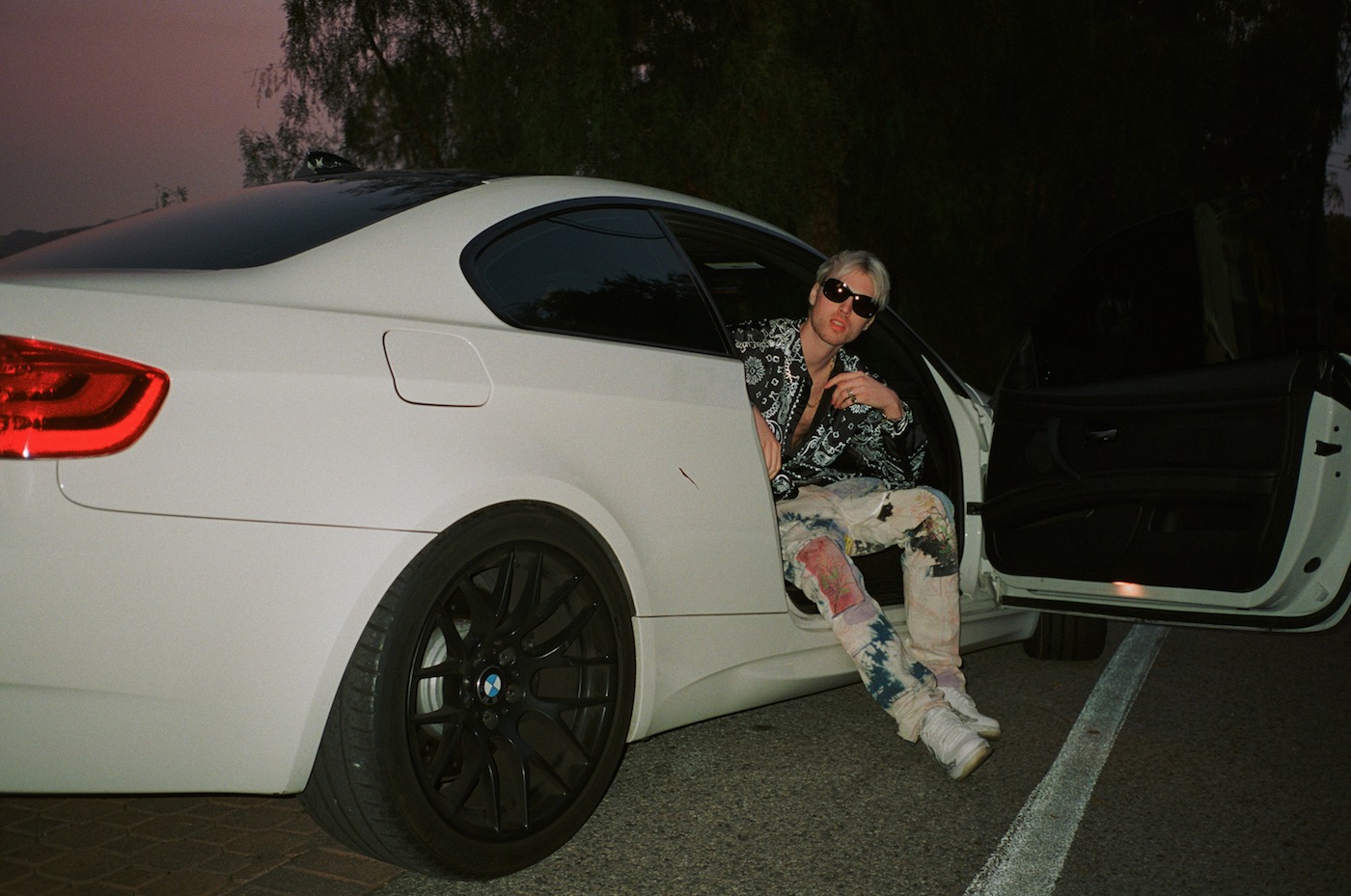 As your brand continues to grow, will we see a full collection of apparel from Marino Morwood or will you be exclusively sticking to Hip-Hop adjacent t-shirts?
I've been working on CETRA VISIONS as a full extension from me to drop collections under. It's been a long time in the making but this year I've finally got the manufacturing & logistics in place to come in & take over. I just needed the infrastructure in place to make my vision a reality & deliver the pieces I've always dreamed about making for myself & others. This is the beginning of when you're about to see everybody wearing CETRA VISIONS jackets, trousers, shirts, sunglasses & more.
What's next for Marino Morwood? Collaborations? Maybe being stocked in retailers such as Farfetch or SSENSE?
Official collaborations. Kicked down the door, now I'm beginning to get the opportunity to create for some of the biggest artists in the world. Made enough noise to get on peoples radar, now you'll see me making official merch with the artists. Also expect to see me travelling city to city having pop ups & getting lit at Cetra V parties around the world with my friends.