Talks influence, style & trends
Creative Direction & Interview: Emanuele Calabrò
Photographer: Gianluca Lettieri
Art Direction: Gianluca Ferrante
Model: Cris Calenda // @criscalenda
Stylist: Giuseppe Sapio
Make-up: Damiana Palmieri
Photographer Assistants: Giuseppe Cioffo
Thanks to Equipe Boutique.
Let's start from the beginning; how did you gain notoriety?
Nice question, I've started publishing photos with a vintage-rock style and streetwear/tattoos' pages on Instagram noticed me and started reposting me, so I managed to create my aristocratic-punk character.
Is being an influencer something you wanted to do or did it just kind of happen?
Searched and happened, kind of both.
If you weren't doing this, what do you think you would be doing?
I'm the owner of a tattoo studio, it is my main passion.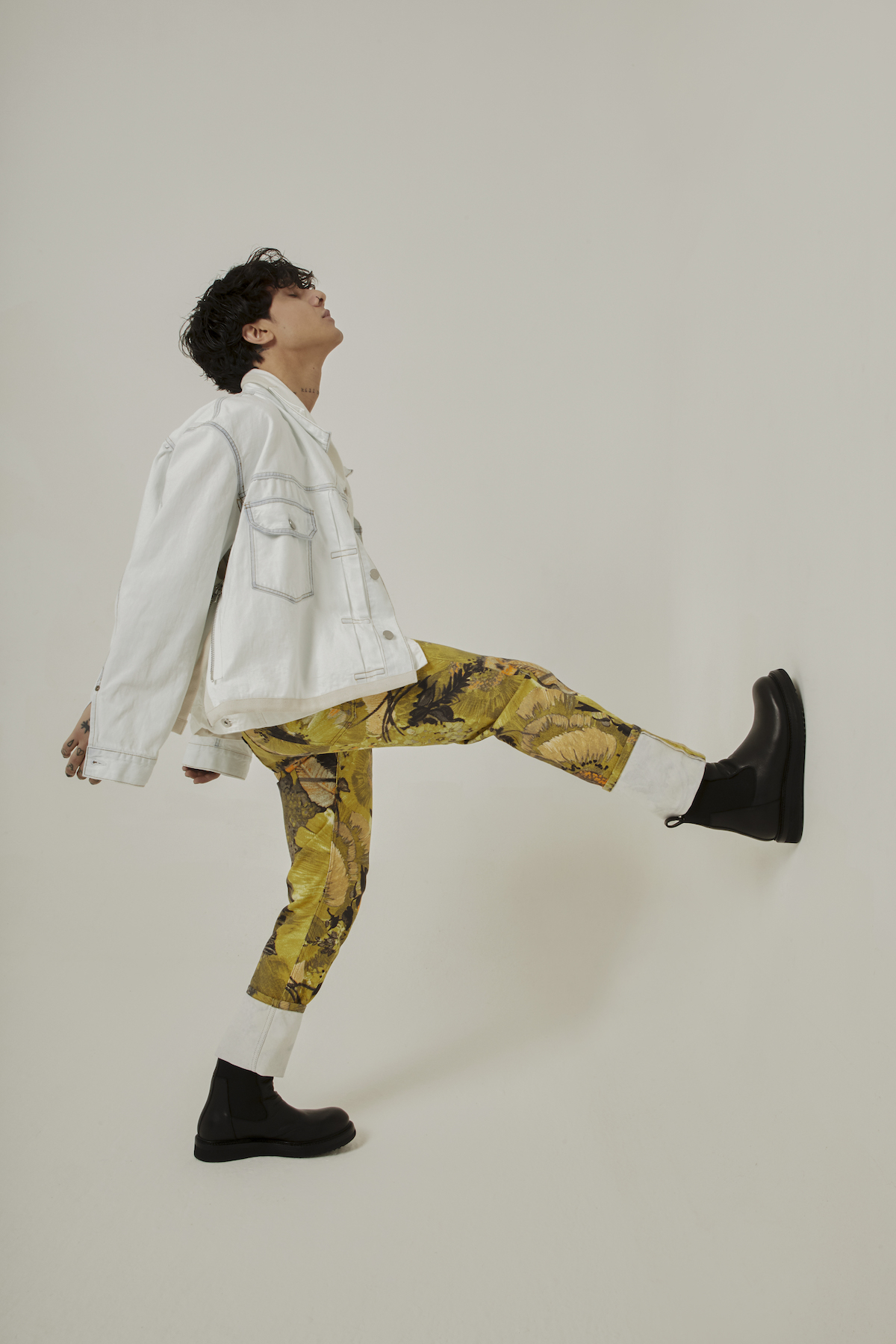 Jacket: Sacai, Trousers: Dries Van Noten, Boots: Rick Owens
What does a regular week for you look like? Describe your Monday – Sunday.
I can summarise my typical week in just three words : sex, alchool and rock'n roll.
How do you balance all your creative works?
I love everything I do, so I'm never "busy" or tired.
What influences your style the most?
The thing that influences me the most is my biggest passion: tattoos.
If you had to, how would you describe your style in one word?
Maybe glam-rock.
Can you describe the craziest outfit you've ever worn and the reaction?
The craziest outfits that I've ever worn are those for this photo shoot, and I loved them.
Top: Rick Owens, Trousers: Dries Van Noten, Shoes: Alyx
Vest & Trousers: Dries Van Noten
What's your view on streetwear, and menswear currently?
Streetwear is almost dead. We're becoming increasingly feminine on our style.
How did you figure out what style works for you? Was it trial and error, or do you feel like you've always known?
I'm always sure about what to wear.
What trends are you feeling right now? And which ones trends do you hope fade away soon?
The trend that I'm feeling right now is the punk style from '80s. I do hate cuffed trousers and the 2000s style in general.
What can your followers or fans look forward to from you in 2020?
I am going to create a brand and to experiment with music.