Talks Grime, Fashion and FIFA.
'I'm doing Glastonbury at 17 years old. Boy, what you know about one of dem stage.'
Representing a new generation of Grime emcee's, Yizzy is helping put Lewisham on the map with his hard bars and killer beats. Citing legendary emcee's such as Dizzie Rascal as inspirations, Yizzy continues to separate himself from the rest of the industry with his uncanny ability to infuse rock guitars on grime beats. PAUSE caught up with Yizzy, see what went down below: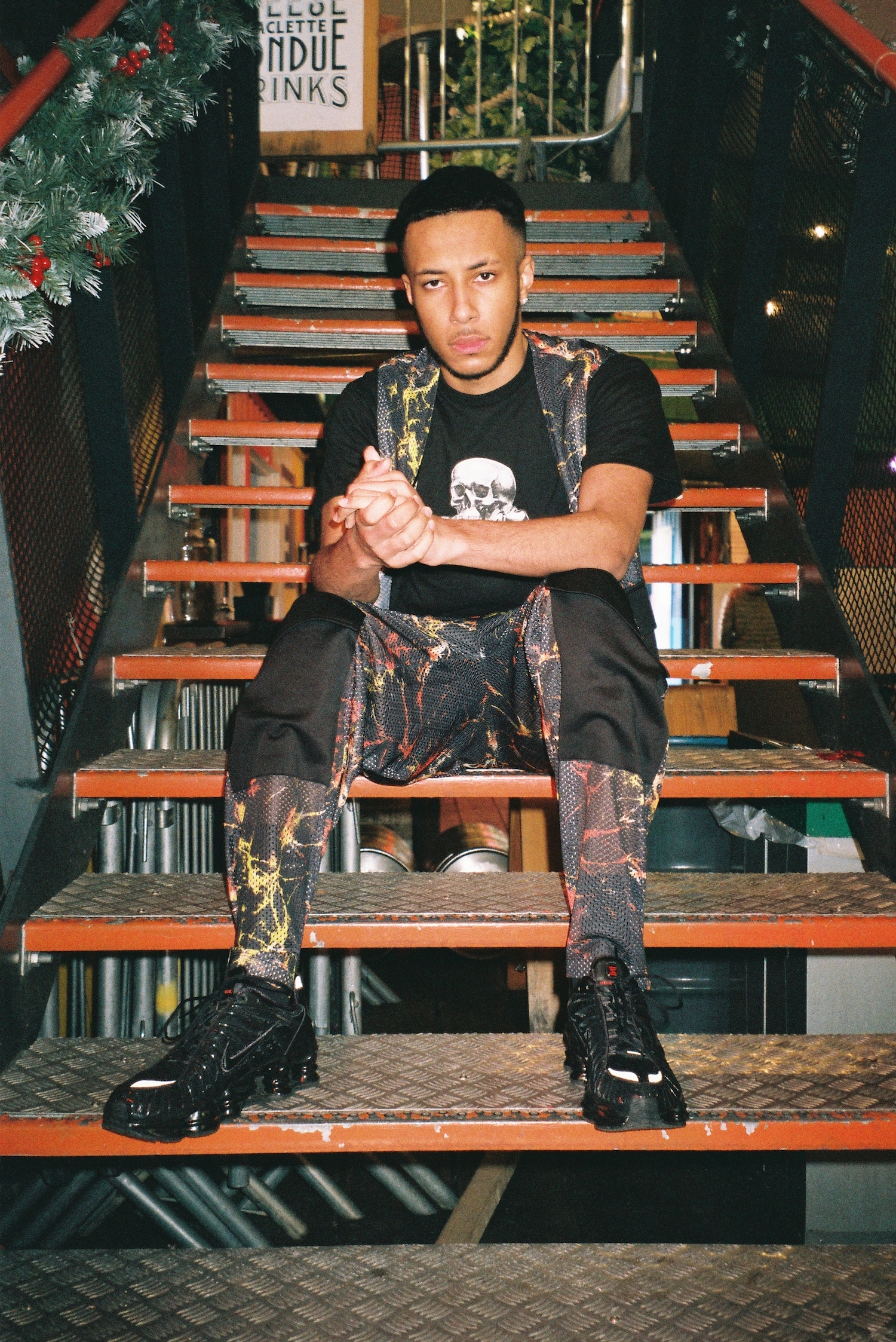 Full Look: ASOS, T-Shirt: HUF, Shoes: Nike
How did you start rapping?
I started rapping in school, in the playground freestyling with a couple of friends. It was rap battles mostly, and it was just who could say the funniest, most disrespectful stuff, and from there I turned it into recording songs and MC'ing.
What's your favourite bar you've written?
'I'm doing Glastonbury at 17 years old
Boy, what you know about one of dem stage.'
And the reason I like that is because when I was one of the younger up and coming grime MC's, that was a bar and fact that separated me from the rest of the group, which is sick. How many people can say that they did that?
What would you like to see for the future of grime?
I want to see more mainstream success, grime being in the public eye more whilst still holding on to its authenticity.
How did the collaboration with Dizzee come about?
I met him at ShyFX's album launch and then we just got to speaking. EE said he wanted me to come to the studio; I was like, 'That's Sick'. I think I met him on a Friday and we were in the studio by the Sunday or Monday, so he really showed me love. Of all the MC's I've met, he's really showed me the most love.
What was the inspiration behind using the rock guitars?
At the time, Dizzee was listening to a lot of rock music and heavy metal and stuff to get inspiration on how to make something new. He liked the rock element he was listening to at the time, and he decided to put into a riddim.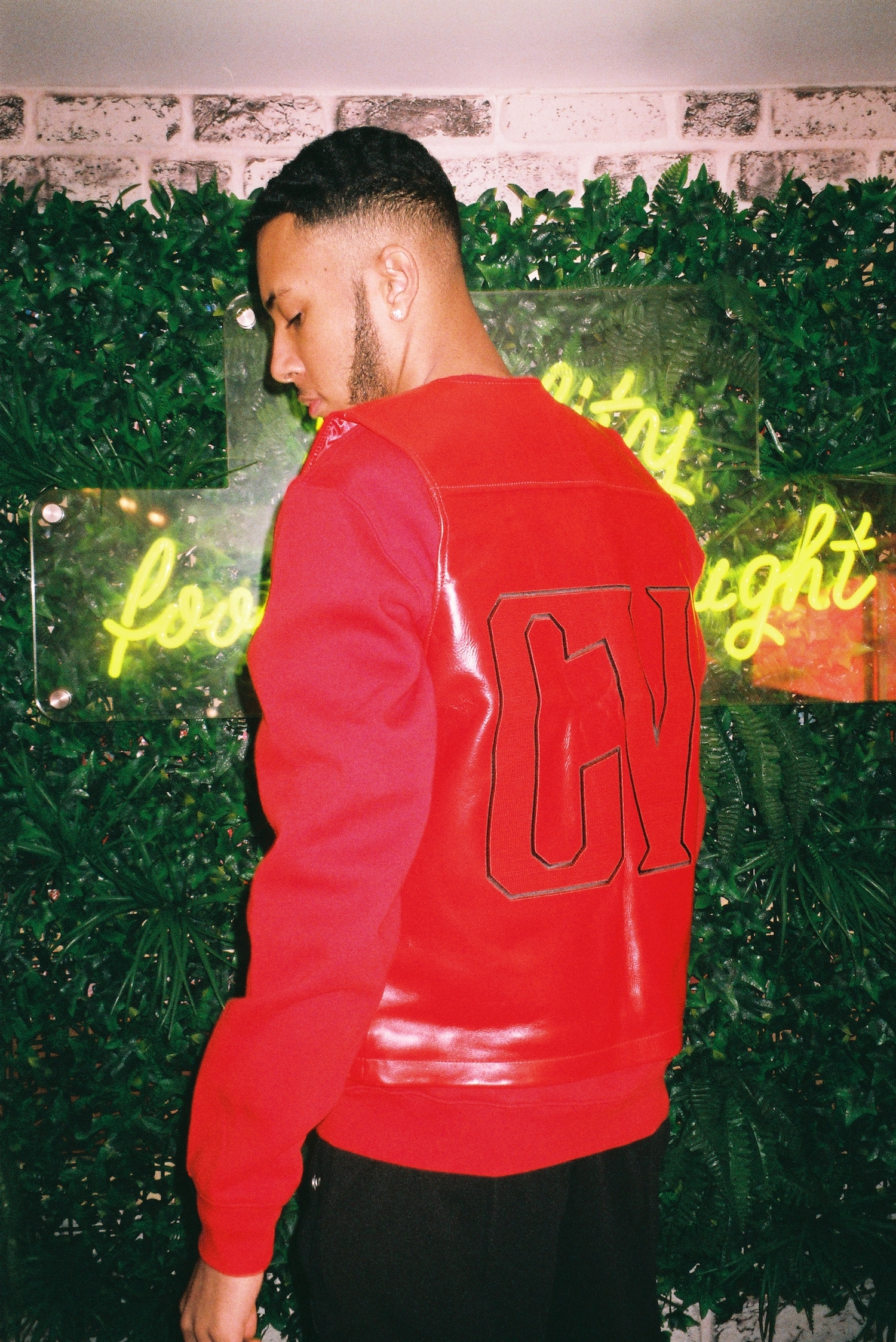 Vest: Cetra Visions, Jumper: FILA,
Do you have a favourite rock song or rock band?
I would probably say either Breaking Benjamin or Skillet or Evanescence.
How did it feel your song being selected for FIFA?
It was quite surreal, it was amazing. I didn't really know what to think of it it's still not sunk in properly. It's a game you play with your friends when you're younger, and now your actual song is in there, which is crazy! I could never have predicted anything like that, so it's very surreal.
Do you play? Who's your favourite team to be?
I do play. Probably not as often as I'd like, just because the music schedule is really really busy. But my favourite team to play as is, is probably Real Madrid, I've always kinda played as Real Madrid.
How was it growing up in Lewisham?
It was good, I mean I went to school here, family are here, chilled round here – It's home innit? It's a proper tight community: aunties, uncles, friends. Lewisham is the best place if you've grown up here.
Has Lewisham changed as you have got older?
Yes definitely, I feel like certain areas have got more gentrified. They've tried to make certain areas look a bit wealthier, through different businesses coming in that didn't necessarily fit with the rest of the more traditional businesses that were already there. Delis, for example, we never used to have delis in Lewisham. Now we have delis which is mad! It's not changed too much, but it has evolved.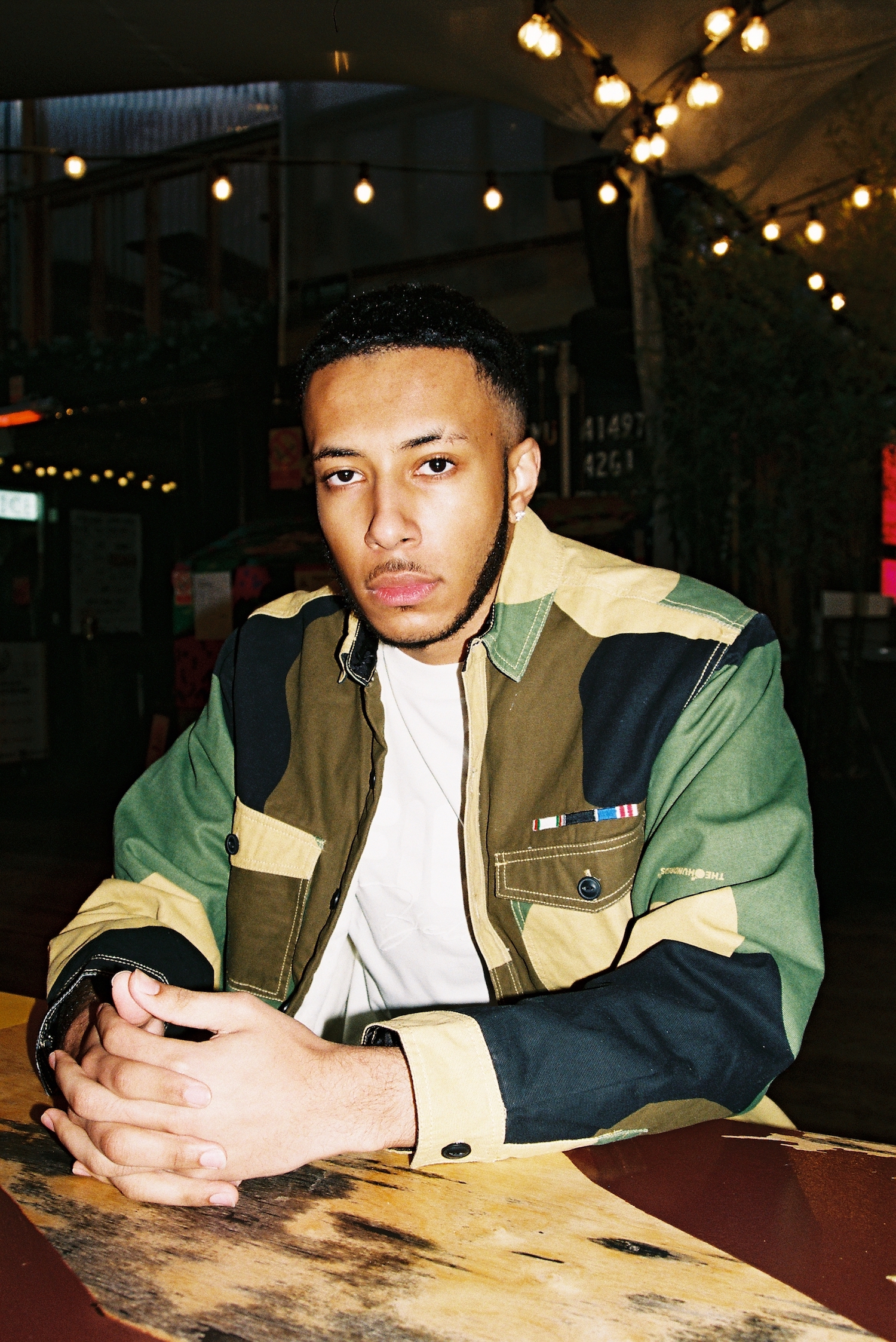 Jacket: The Hundreds, Jumper: FILA x Astrid Andersens
Describe your style
Energetic, funny, witty, charismatic, cheeky, powerful
My fashion style? Consistent, relaxed, comfortable, dark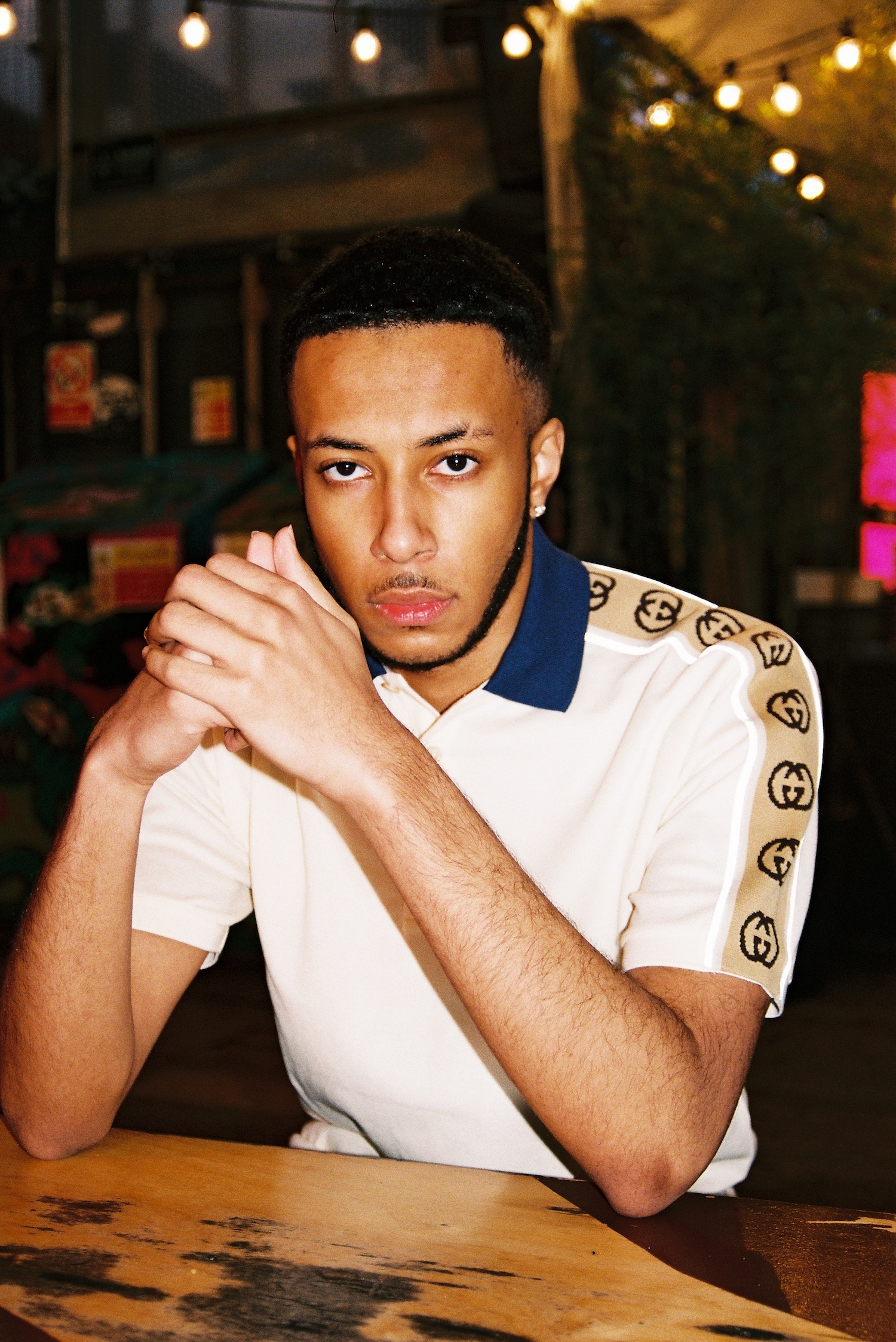 What are your favourite brands?
I like Armani. I love Nike, Adidas is pretty decent, especially now they are doing Arsenal shirts. I like Dsquared2. Those are the main ones I like.
What's the most iconic Arsenal kit?
The Burgandy arsenal kit with the O2 logo on the front. I can't remember what year that was exactly but that's definitely the most iconic Arsenal shirt ever – especially when you put Thierry Henry in it!