"Papi Chulo" Drops.
Taking to Instagram to celebrate the moment, British artists Octavian and Skepta recently teamed up for the release of a collaborative track titled "Papi Chulo" which has dropped on all major streaming services today.
Both sharing a slew of shots via the social media network, the duo appear in expectedly on-point getups with Skepta donning a black and white graphic shirt, leather trousers and a pair of Nike trainers while Octavian opts for a Louis Vuitton-led number in one of their mink camo jackets, black jeans, tee and boots.
Thoughts? Follow the link below to shop the look.
SHOP LOUIS VUITTON JACKET
SHOP SIMILAR SHIRT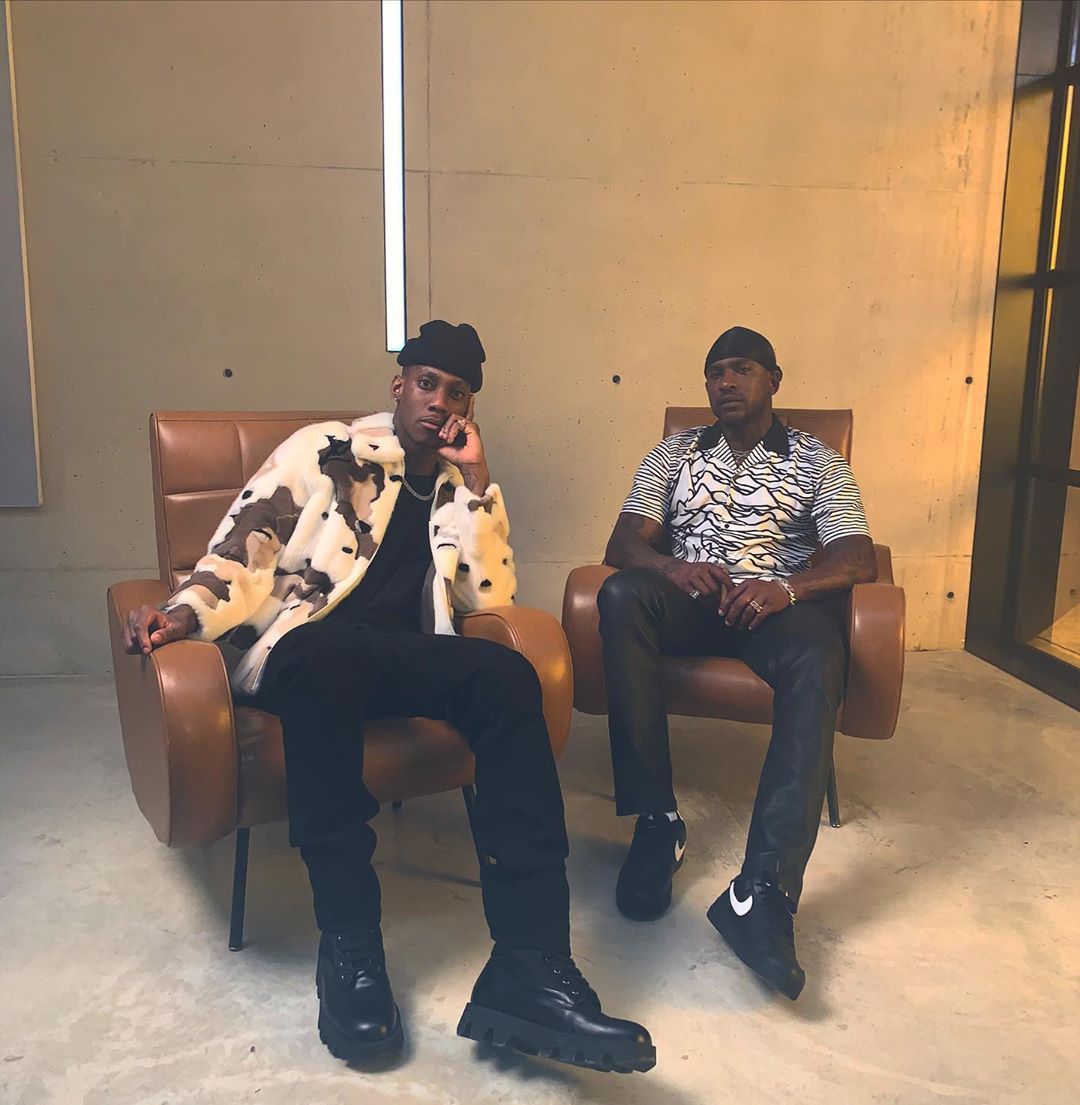 PHOTO CREDIT: @Skeptagram/Octavianessie