Logo decorated home-pieces.
With the world stuck at home, Louis Vuitton's latest drop sees the luxury label move away from its garments and accessory offerings to unveil its newest bevvy of home-focused items concentrated around "Games," "Sporting Goods," and "Collectors Items."
Adding to an already stacked roster of home goods, the latest drop from the French luxury label features items such as Vivienne Playing Cards, Pouch and a Matching Dice set, 'Monogram Tower' faux Jenga set, as well as a Playing Cards with a Pouche Arsène. Elsewhere the collection includes a pair of Louis Vuttion Monogrammed Dumbells, along with a Ping Pong Set, before being rounded out with a selection of collectable items such as a Cocktail Shaker, Vivienne Music Box, Vinyl Holder and a Paperweight.
Already available to shop, pick up Louis Vuitton's Home Goods Collection now on the brand's website. See items from the collection below: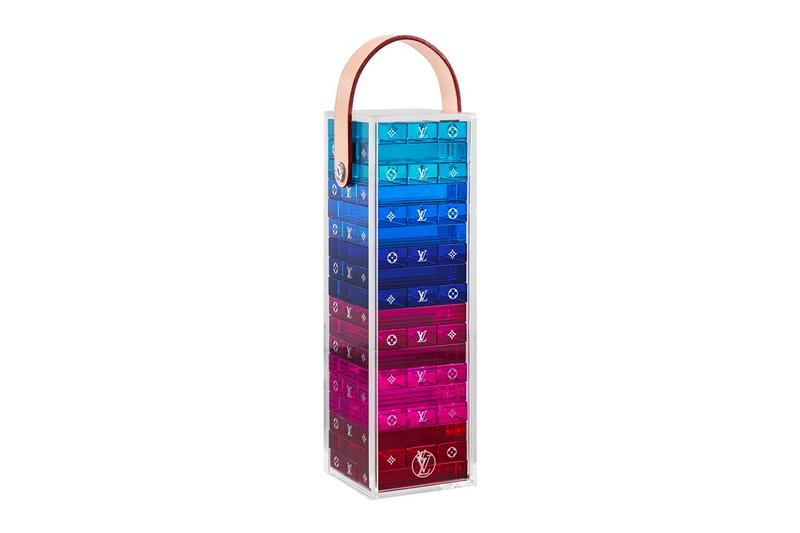 PHOTO CREDIT: LOUIS VUITTON