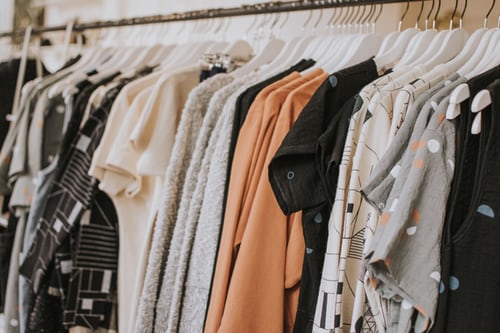 The first day of college can be stressful for most people. This is because you are all on your own and staying away from home. Deciding on what outfit to wear on your first day of college is another challenge that you want to avoid. Writing essays is another challenge that is common in college but you can get help from CustoEssayOrder. So that should not be that infuriating. Nonetheless, you should always dress in something that makes you feel comfortable and reflects your personality. If you do not have any fresh ideas on what you can wear on the first day of college, take a look at the following ideas.
The first day is the most important
The first day of classes is very important. This is a day that is full of emotions that range from excitement to nervousness. You will be thinking of what type of people you will meet and what they will think of you. This means you will have to be careful with what you decide to wear for your first day in college. It is advisable to pick an outfit that you will be comfortable in. The outfit should also reflect your personality. Remember the first thing that people notice about you is your appearance. So try to wear clothes that give people a true acumen of who you are.
Be impressionable

Many students want to dress in a way that creates an impression to make them popular in college. This may lead them to try too hard to be cool and in the end up looking terrible. If you want to have a good impression, make sure that what you wear is appropriate. You can embrace a smart casual look for the first day. You are not going to a party but you are in school to learn. If you are a boy or a girl, try as much as you can to avoid wearing shorts or skirts that are too short.
Plan your wear in advance
You should plan what you are going to wear in advance. This will ensure that you dress well and in an outfit that you feel comfortable in. You can spend 10 to 20 minutes before you get into your bed to lay out what you plan to wear the next day. Check out the weather on your phone app and know how the next day will be like. You will discover that planning in advance has the following advantages:
It will reduce morning stress about what to wear.
You will not have outfit regrets with what you choose.
It saves you a lot of time.
You will be content with your wardrobe.
So for you to get the best outfit idea for college, you need to plan what you will wear in advance.
Oversized striped tee and ripped black jeans
You do not have to have to forget your street style because you are now in college. It is amazing how oversize tees never go out of fashion. Most men find this outfit to be very comfortable. This means that those oversized striped tees and ripped black jeans should have a place in your wardrobe. Wearing a striped tee will give off a Parisian feel and you can make this even trendier by wearing ripped up black jeans. Rocking this outfit will ensure that you will look cool without trying too hard.
Manage your college time
Many students forget that the reason they are in college is to study and not party. It is a short duration of time and you should put it into good use. The best way to do this is to know how to manage your time well. Come up with a timetable and allocate time for studying, socializing and relaxing. If you manage your time well, you will realize that you can accomplish more in a short period. Your success in studies depends on how efficient you are in time management. Getting writing services to do your essays for you is a good way to free up more time. Contact any writing service of your choice and ask writers to do my essay for me.
Cargo pants, a crop top, and bulky boots

If you want to make a fashion statement, then you need to step out in cargo pants, a crop top, and bulky boots. This is a look that will ensure that you do not overstate or underwhelm yourself. This combo gives off a positive street vibe. Wear a pair of stylish cargo pants and a crop top and march this look with oversized timberland boots or boots from Jeffrey Campbell. So if you are wondering what to wear in college, try this look.
Your clothes must be comfortable for writing
Students do a lot of writing during their time in college. You have to write while taking down notes during classes and when you are doing assignments. So, you need to wear something will make it easy and comfortable for you to write. Avoid wearing clothes that will impede or limit your movement while in class. Choose an outfit that is not too tight or restricts your hand's ability to write well.
Respect your professor
It is important to respect your professor while in college because he or she plays an important part in your life. They will shape your life and impart knowledge to you during your time in college. So show them respect even by the type of clothing you choose to wear. Do not wear clothes that are provoking or revealing when attending class. Respect the professor by handing in your assignment on time and if you do not have the time to work on it, ask for help from PerfectEsssay. They will ensure that you deliver a top-quality paper on time.
Avoid strict clothes
Every school has rules and regulations that students must abide by. These rules include the type of outfit that students can wear to class. It is important that you do not go against these rules and wear clothes that will get you into trouble. Be decent in what you decide to wear for the first day in college. Avoid wearing revealing clothes that your fellow students and professors will find indecent. Follow the rules and make your time in college memorable.
Deciding on what outfit to wear for your first day in class does not have to be stressful. Dress in something that showcases your personality in an explicit manner and you are comfortable in. Ensure that the dress code you choose makes a good impression with your peers. Remember to adhere to school rules about strict clothes. So there you have it, go out and find that perfect outfit to start your college life.