From ASAP Rocky wearing LOEWE's bandana print shirt at fashion week to Drake wearing a blue paisley print Visvim jacket to an NBA game, the paisley bandana print has been sporadically finding itself on the backs of some of the biggest sartorial stars without being awarded much attention.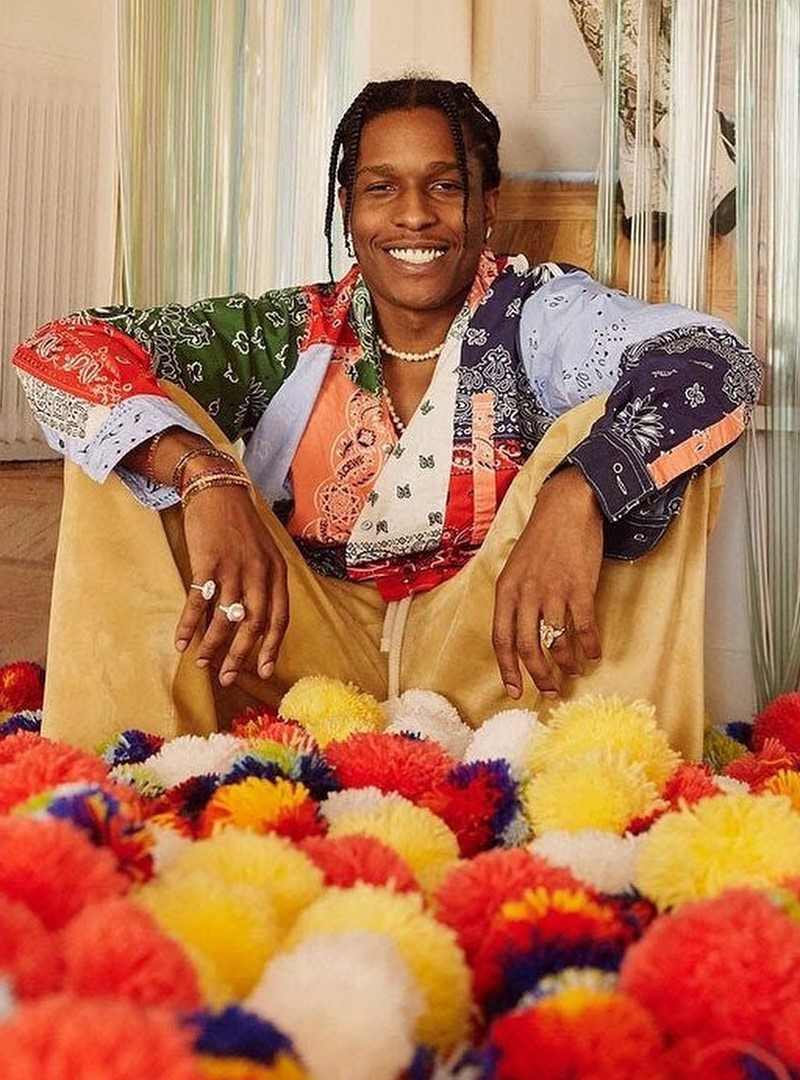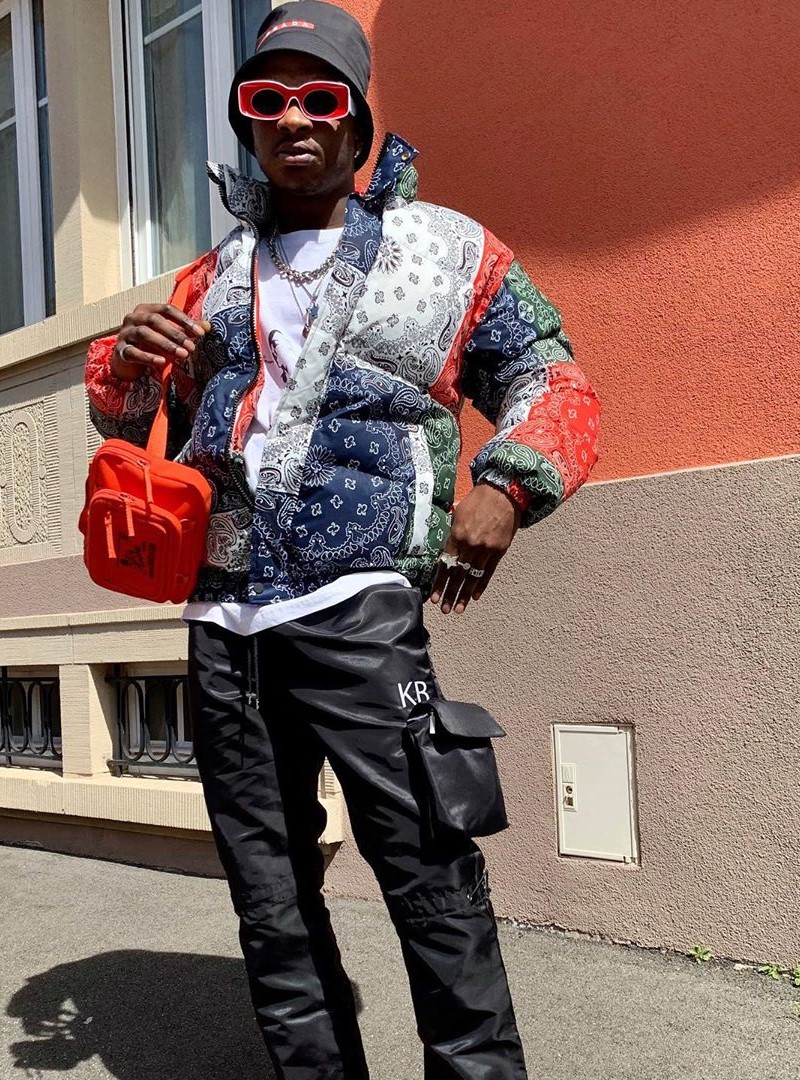 With a rich history that brings with it a wealth of references, the print has been adopted by subcultures for centuries and has come to represent rebellion, which many labels from streetwear to high fashion have used to put their own spin on bandanas, using the pattern for everything from bags to shoes to jackets.
Often coming with a hefty price tag, Japanese brands have been specifically prevalent in reworking bandana prints. Visvim, Kapital and Children of The Discordance have all experimented with the print. As the interest in Japanese fashion, especially archive pieces, continues to increase these are selling for huge amounts on resell sites – Visvim garments that feature the print have sold for over $3,500 on Grailed.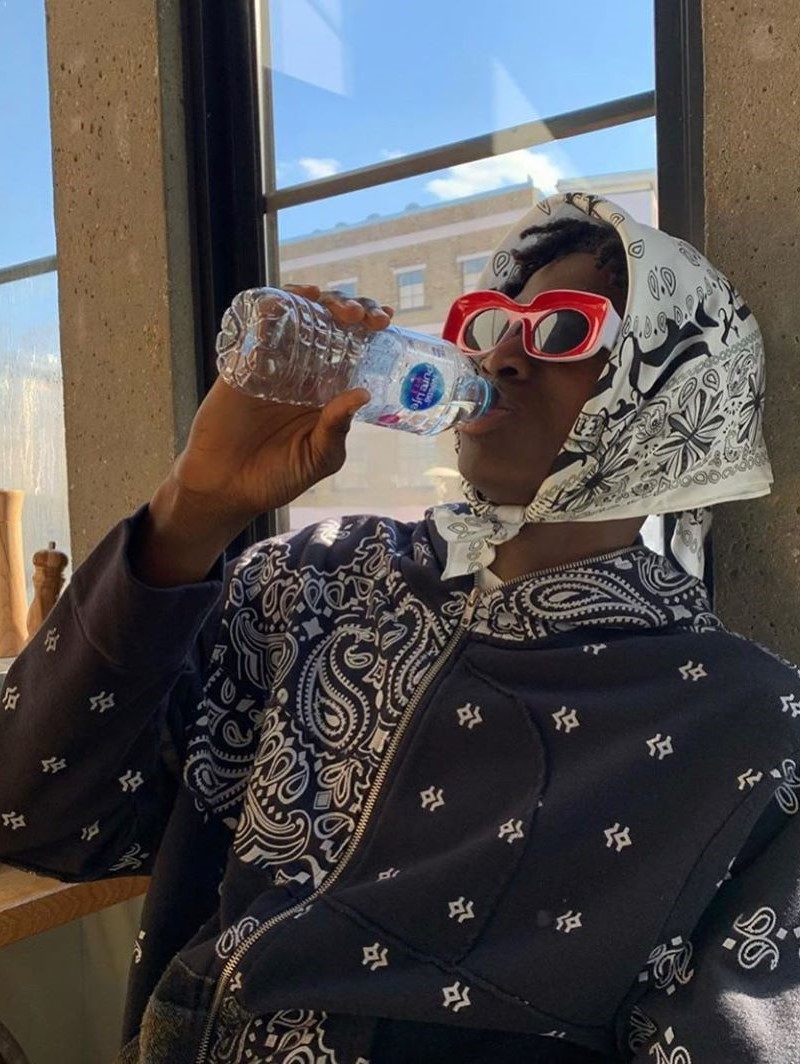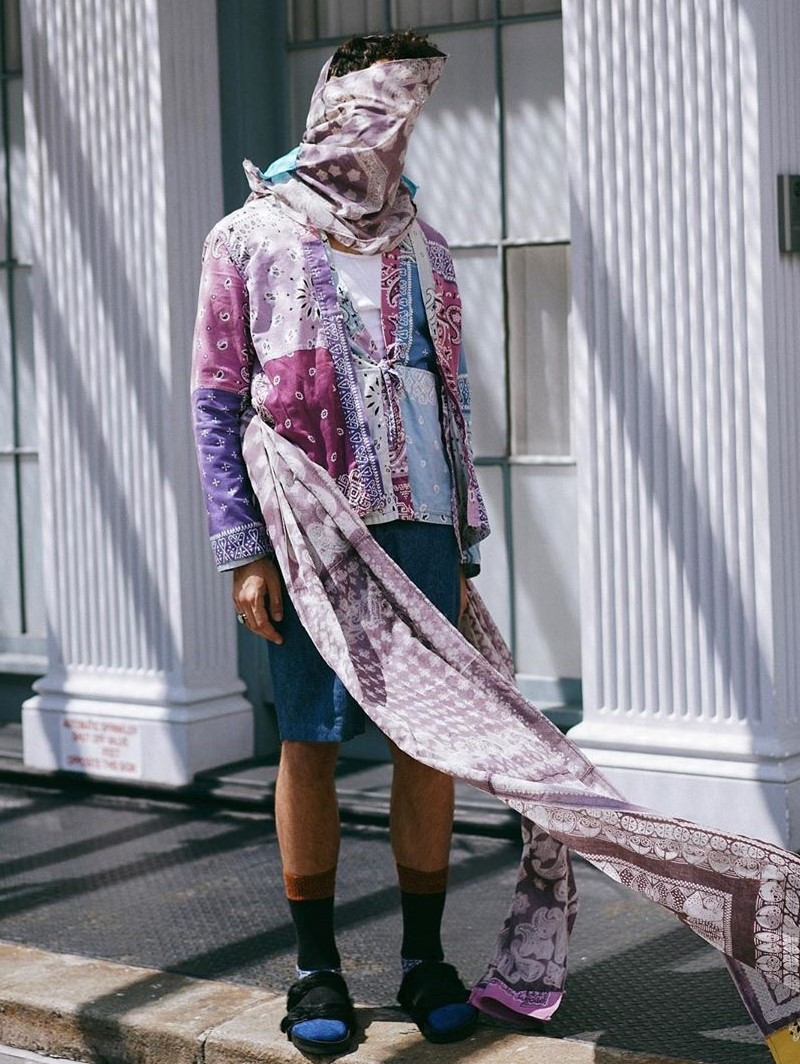 Beyond Japanese labels, it has been used regularly in streetwear; Supreme has been known to use the print across many pieces, including a very hyped North Face collaboration, and Travis Scott recently used a bandana print on his latest pair of Nike SB Dunk's.
As the bridge between high fashion and streetwear continues to be practically non-existant, the print has also been found on the luxury house's runway. The LOEWE Spring 2019 bandana shirt was an instant hit and Saint Laurent's Spring 2019 show saw cowboy-inspired looks being accessorised with bandanas tied around the neck. This has caught on, and having a bandana tied around the neck can become quite a sophisticated statement which contrasts its often gritty history.
Beyond just style, the practical uses of bandanas are particularly relevant today as people are finding new ways to protect themselves from the spread of COVID-19, being pulled up over the face to act as a protective layer, similar to how the cowboys that Anthony Vaccarello was inspired from at Saint Laurent would use their bandanas. Doctors in America are even being advised to use bandanas as protection due to the shortage of face masks!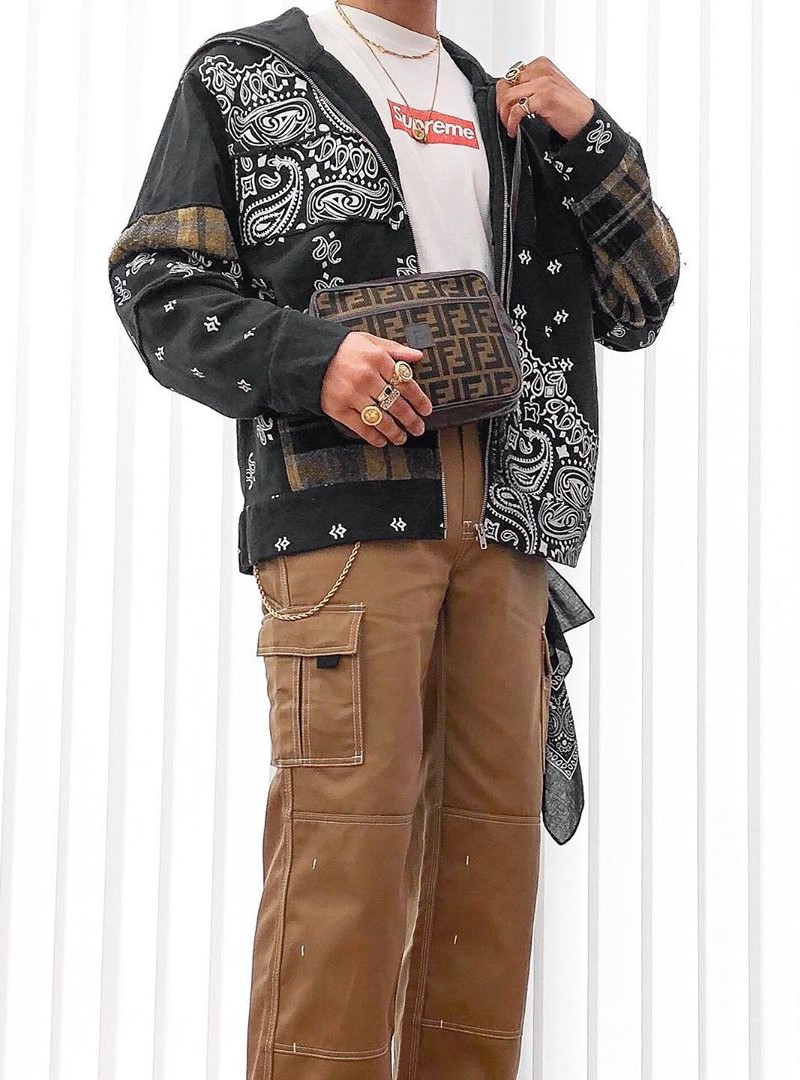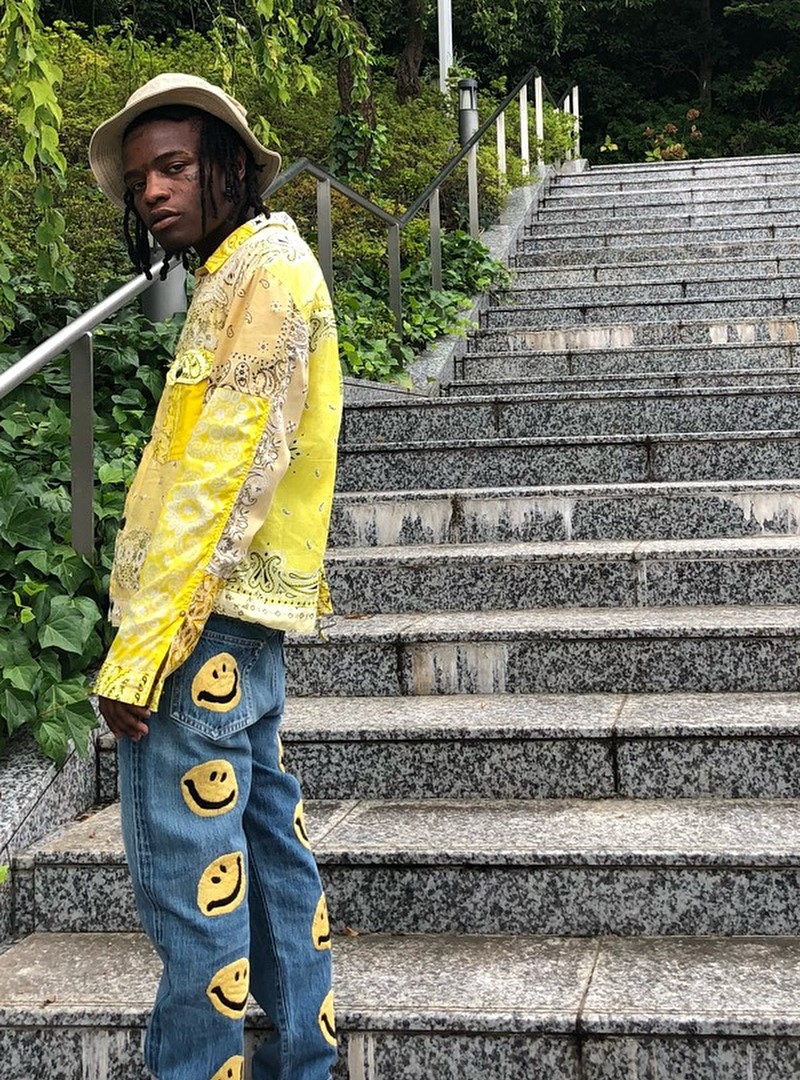 Since being introduced to the West, the paisley bandana print has morphed to represent much in Western society beyond cowboys, being adopted by LGBTQ communities, workers rights groups and women in the war. However, the pattern originates from Kashmir (formerly part of the Persian empire) and the print can be traced back to 221 AD.
The pattern was popular across Asia before bandanas were imported to the West in the eighteenth century where they became a symbol of wealth as their popularity caused prices to rocket. However, the most famous association with the print currently is gang culture, as many have used the prints to show their allegiance to various groups. The most famous of those rivalries is the Crips and Bloods whose red or blue bandanas have become a cultural signifier that was thrust into mainstream media through hip-hop and cinema.
Arguably the most stylistically relevant origin of the bandana is workwear, as it continues to inspire current collections and has become more than a trend.  Bandanas were a sign of rebellion in workwear, as they are responsible for the American term 'Redneck' due to coal miner union members wearing them as a protest symbol, a time which created many iconic images. Japanese brands like Kapital are very inspired by American workwear, as well as other labels who have been experimenting with bandanas recently such as Bare Knuckles and Prada – who had the accessory tightly wrapped and tied around models necks for Spring 2020.
Now a statement print in its own right – check out some of our current picks below.
Check out our shopping suggestions below: