When it comes to clothing and accessories, you get what you pay for in terms of quality. Many people opt for designer brands not only because of the stylish nature of them but also how long they last in comparison to fast fashion brands.
If you have expensive taste without the bank balance to match, don't worry. There are a plethora of options for those who want to purchase a luxury item without breaking the bank. Not sure where to start looking? Here are a few ways you can shop for more expensive items while on a budget.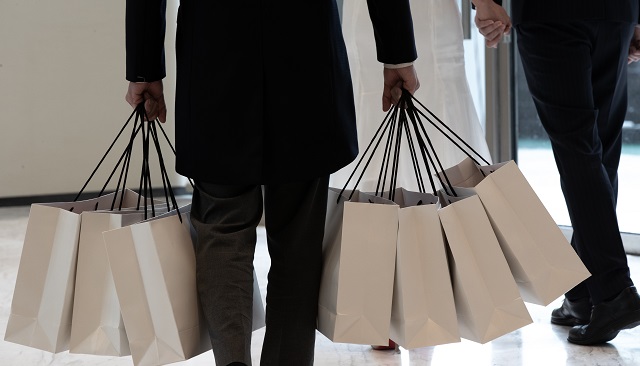 Preowned watches
Every dapper gentleman needs a luxury watch in their wardrobe. These investment pieces can be worn time after time, jazzing up every outfit whether they be formal or casual. While that may be the case, they are very expensive and are out of many people's budgets. Rather than buying one brand new, you can find the likes of Rolex's and Omega Seamasters second hand at a much cheaper price. So long as you get it from a reputable company, you may not be able to tell it's been worn at all, with many sellers previously keeping them as collectables and in mint condition.
Second-hand sites
You'd be surprised at just how cheap you can find genuine designer gear online when shopping second hand. However, it's vital that you use a reputable source to avoid being scammed or buying a fake. The Vestiaire Collective is a favourite amongst influencers and luxury lovers, most likely because they have an excellent authentication guarantee. Other websites include HEWI London, REBELLE and Designer Exchange. Websites like Depop and eBay are great for picking up a bargain too, but make sure the seller can authenticate the product or you may be fooled by a fake.
Renting
Want to dress to impress at an event? Whether it's a wedding, work event or a soiree with your friends, some occasions call for an extra special outfit. Rather than breaking the bank altogether and buying a suit or luxury accessory you may not wear again, consider using a hiring service. You can hire pretty much anything, including watches, suits and shoes, so you can cut back on the costs while maintaining a refined appearance. Make sure you keep the piece in good condition, though, or you'll be liable to pay extra costs to cover the damage.
Sharing
If you've got a friend or family member who is the same size as you, consider doing a share. By sharing and paying for the item, you can cut the cost in half. You will have to consider what will happen if you both want to wear it, so this is best for pieces you won't be wearing every day. Whether it be a pair of diamond cufflinks or a suit, sharing is a great and sustainable way to buy designer brands for less.
Next time you're shopping for a special item, don't forget to utilize the above tips. Not only are they more sustainable ways of shopping, but you'll save a lot of money while still getting a luxury item.