A statement shoe.
Boots have been trending for a while and Balenciaga is consistently pushing the boundaries of what it can do with the formal shoes. Whether it is adding Western harnesses, metal toe caps or making them extremely chunky, Demna Gvasalia and his team are bringing their playful, ironic touch.
The range of BB shoes is no different, featuring large silver hardware branding on a range of leather shoes from boots and Derbys to mules. The most extravagant pair of these is a pair of Chelsea boots that feature a sharp-edged sole that overlaps the body of the shoe and creates an exaggerated squared toe and heel. Across the range, this is another twist on a classic shoe by the luxury label. Creating an elegant silhouette from calfskin leather and accessorising it with borderline obnoxious branding is the type of rebellious design idea that we have come to expect from Balenciaga.
With a black boot, it is very easy to style it in a monochrome outfit for a clean look, which many of the outfits we selected decided to opt for. Those who chose to add colour went majoritively for beige tones, a colour that lends itself well to any smart-casual outfit. Check out the looks below and follow the links to shop the Balenciaga BB Boot!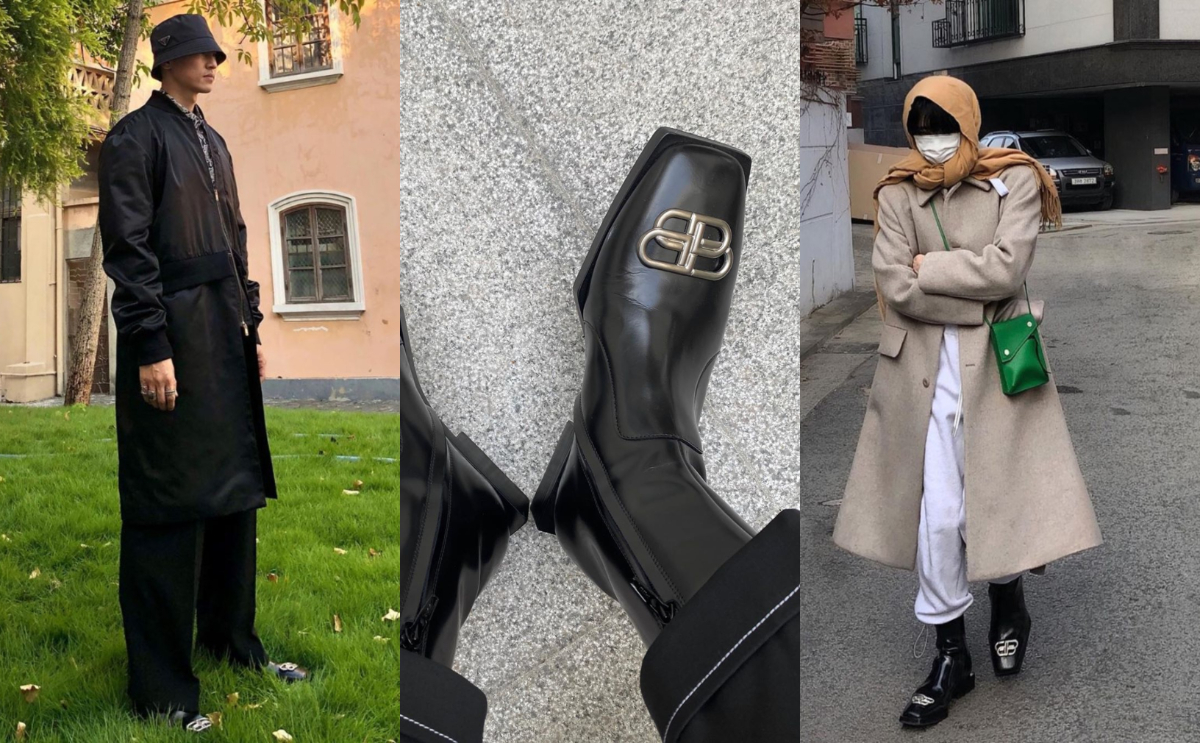 Styling Suggestions: