LFW's New Direction.
Adapting to the new world we find ourselves in, London Fashion Week recently unveiled their new digital platform alongside the provisional schedule for the upcoming online-only June runway shows.
Acting as a new hub to bring the entire fashion community together, the new website will feature both menswear and womenswear and host of media content from both including interviews, podcasts, webinars, designer diaries and more.
Head over to the new londonfashionweek.co.uk destination starting June 12th and check out the schedule for the pending June shows in full below.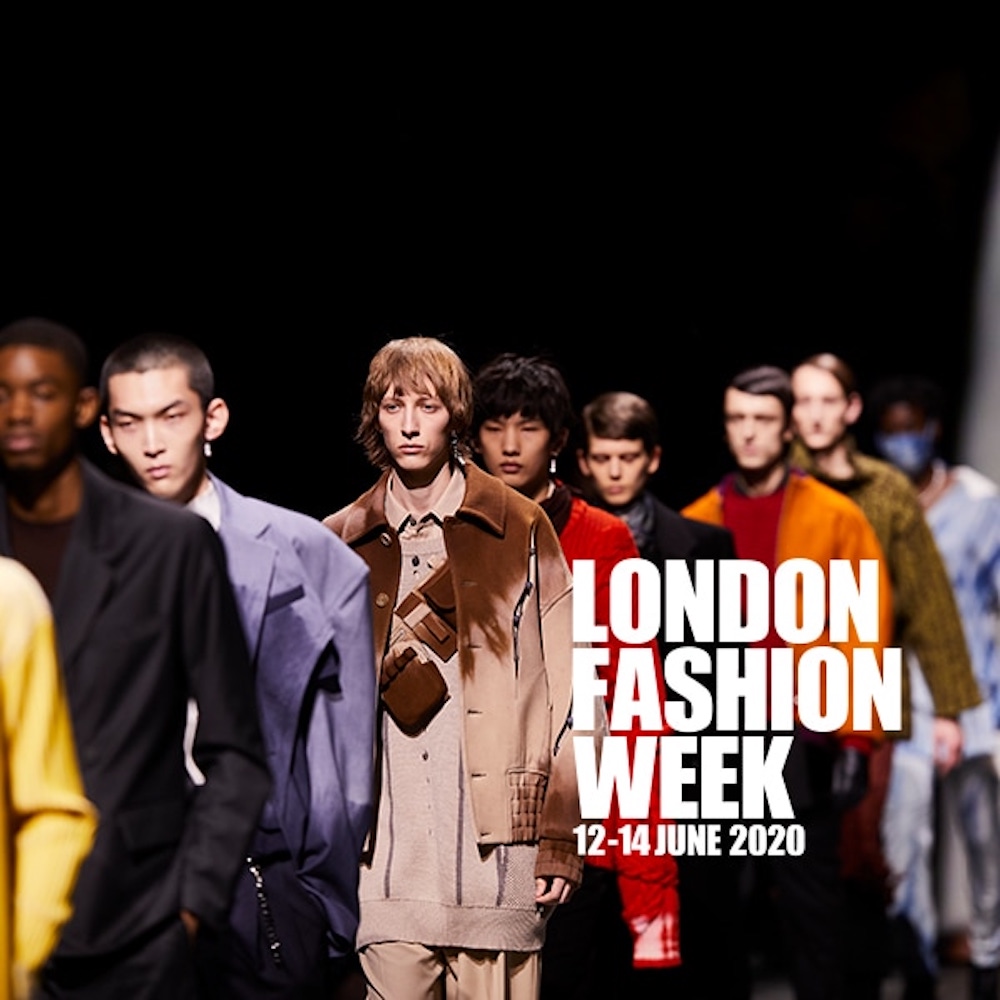 Friday 12th
Session 1
12:00 James Massiah
12:10 Nicholas Daley MW
12:30 Lou Dalton MW
13:15 Ahluwalia MW
Session 2
15:00 University of Westminster MA Menswear MW
15:20 ROBYN LYNCH MW
15:30 DANIEL w. FLETCHER MW
16:10 BFC & Google Panel Discussion: The Importance of Collaboration in Fashion Sustainability
Session 3
17:00 Chalayan MW/WW
17:30 BFC Fashion Forum Podcast – Tinie Tempah x Dylan Jones
18:00 MARQUES'ALMEIDA WW
18:20 LFW Creative Conversations: Bruce Pask & Drake's London
18:50 London Fashion Week with Lavazza ft Matthew Zorpas
18:55 MTV x BFC with ICEBERG and River Island, 'Music Meets Fashion Competition'
Saturday 13th
Session 1
11:00 Farfetch Celebrates LFW
11:10 KA WA KEY MW/WW
11:20 TÍSCAR ESPADAS MW
11:30 Bianca Saunders MW
Session 2
15:00 Xander Zhou MW
15:10 XU ZHI MW/WW
15:20 Hill & Friends WW
15:30 LYPH MW
15:40 NABIL NAYAL WW
15:50 LOUISE GRAY WW
16:00 15 Years of TONI&GUY hair on London Fashion Week runways
16:10 Teatum Jones WW
Session 3
18:00 RÆBURN Connects: RÆSTART MW/WW
19:00 Charles Jeffrey LOVERBOY MW/WW
19:40 FAT TONY x LFW Exclusive DJ Set
Sunday 14th
Session 1
11:00 JD.COM, INC & Hu Bing Celebrate LFW
11:10 SHOOP MW/WW
11:20 CENTRAL SAINT MARTINS MA FASHION MW/WW
11:40 8ON8 MW
11:50 GR8 Japan Video Series
12:00 PRONOUNCE MW
12:10 RIXO WW
12:20 Tomfoolery for VOGUE Italia
Session 2
14:30 Matthew Miller MW/WW
15:00 Preen by Thornton Bregazzi WW
15:10 Stephen Jones WW
15:20 LFW Designer Diary ROKSANDA
15:30 Regent Street & St James's MW/WW
Session 3
18:00 Natasha Zinko x DUOltd MW/WW
18:10 THE WEBSTER X Natasha Zinko
18:20 JORDANLUCA MW
18:30 palmer//harding WW
19:00 WONDERLAND MAGAZINE
19:40 Per Götesson MW
19:50 LN-CC 'LATE NIGHT – CONSCIOUS CAMPAIGN'
19:55 John Lewis & Partners presents The LFW Catwalk Challenge
20:00 Mulberry's virtual My Local MW/WW