Sunshine Essentials.
As is tradition at this time of year, puffer jackets and scarves are relegated to the back of the wardrobe and it is time to promote your summer shirts back into daily rotation. Perfect for the incoming hot weather, a generously unbuttoned, airy shirt helps to keep you cool while looking fire. Although the opportunity for a summer holiday seems slim for this season, rocking a Hawaiian shirt in the area that you reside will go some way towards replicating the feeling of being abroad.
How to style shirts of this fashion is a conundrum we have not had to tackle for a while, but it is time to embrace wearing fewer layers and more opportunities for bright colours. Whether you prefer an oversized floral number or a more sleek monochrome option, below are some styling suggestions to help inspire your outfits and shopping lists during this season.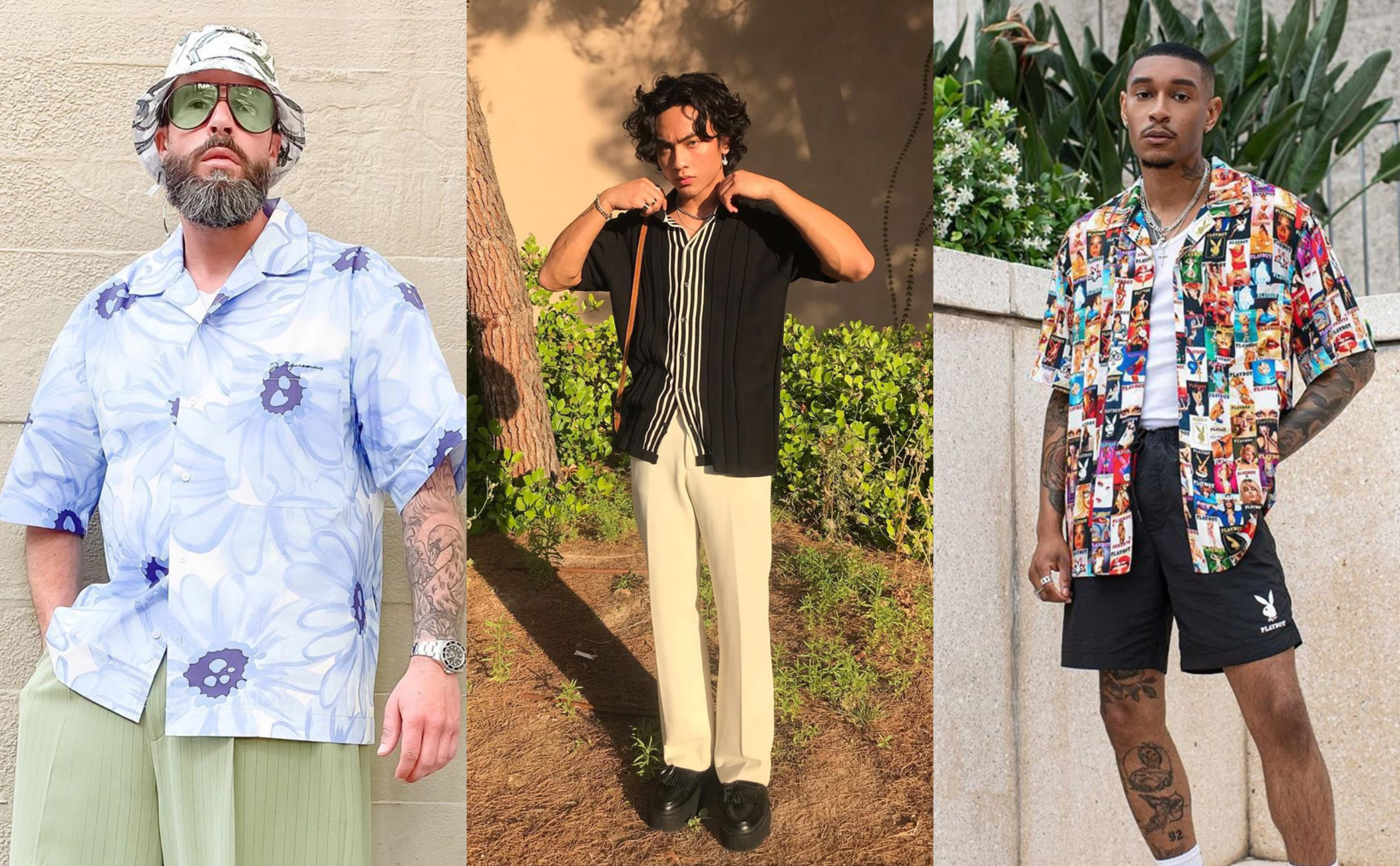 A trend that does not look like it is weakening any time soon, we have selected a range of camp-collar shirts. In particular, experimental designs from Prada have proven to be popular. The Italian house plays with technical fabrics, space-age prints and split graphics, for its camp-collar creations; many of which have reached grail status in recent seasons. A further revelation we found is knitted shirts, producing a retro look that shares some semblance with cardigans, many of our chosen outfits donned this style.
See below for some styling and shopping recommendations!
Styling Suggestions: