While many films receive awards for their direction, screenplay and acting, there are also some fantastic costume designers celebrated for their hard work and dedication. In a lot of Hollywood films, female characters dazzle and shine with amazing dresses, materials, and styles for their characters' outfits.
There are also many stylish outfit choices for men in film too, as leading actors and supporting actors grace the big screen in stylish outfits and sharp suits. Here are just some best dressed male film characters from some popular films over the years.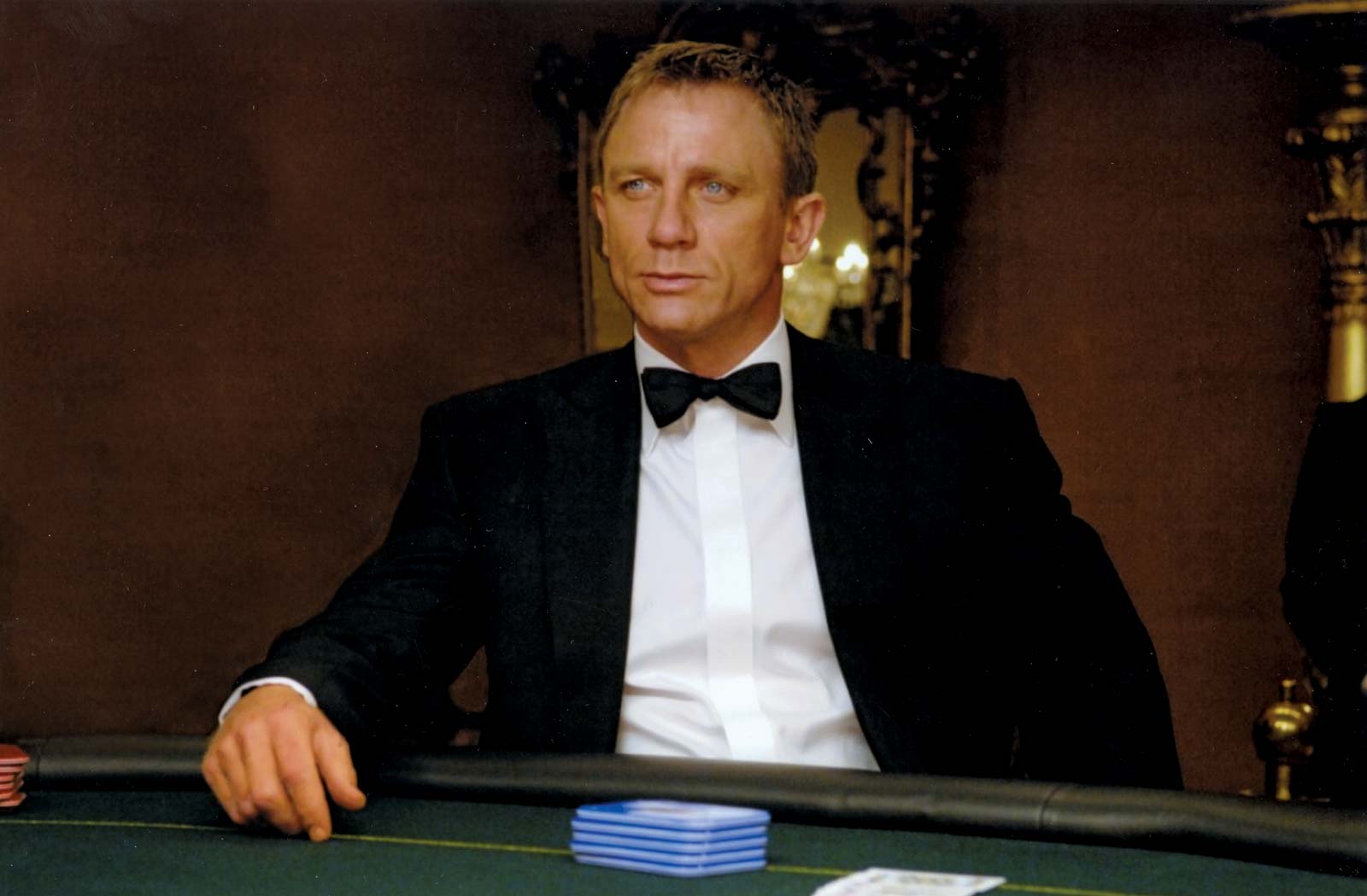 Daniel Craig as James Bond
Casino Royale (2006)
Ever since the first Bond film, 007 has been known for wearing both smart suits and great tuxedos. Throughout the Bond film franchise, there have been many fabulous brands that make James Bond such as Omega, Tom Ford, and Crocket & Jones. Typically, the outfits of Bond are primarily chosen based on what he is doing and where he is, whether he is running after enemies or taking a swim in the sea. But in the context of Casino Royale, costume designer Lindy Hemming was able to provide assistance in telling the story in relation to how Bond becomes Bond using his clothes.
In Daniel Craig's first outing as Bond, we see a transformation of outfits as Bond transitions from the cocky and careless agent to the polished and capable 00-agent. Lindy was also nominated for a Costume Designers Guild Award for her work in Casino Royale.
In the film we see bond dressed down on many occasions as he wears casual t-shirts and leather jackets. In contrast, we also see him in sharp suits and sunglasses as he does his research and investigates his enemies. Particular highlights are when the audience sees Craig in high-class outfits such as his sharp tuxedo at the Casino Royale at the high-stakes Texas Hold'em game against Le Chiffre. For adults feeling inspired by the movie, you can channel your inner Bond and try your luck playing casino games like live poker from home, although the suit is optional!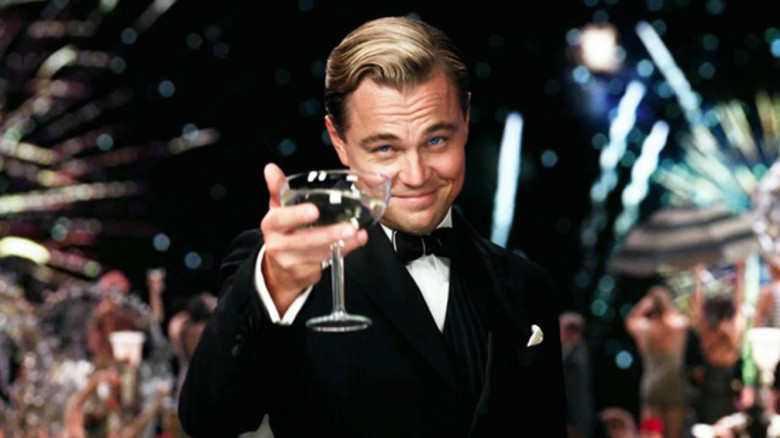 Leonardo DiCaprio as Jay Gatsby
The Great Gatsby (2013)
Back in 2013, Baz Lurhmann created a sparkling film set in the roaring twenties with fabulous gowns and flapper girl outfits. The Great Gatsby won two oscars at the Academy Awards, one of which was for Catherine Martin for Best Achievement in Costume Design.
Playing Jay Gatsby, Leonardo DiCaprio wore many sharp and stylish suits including a striking off white suit as he set out to meet his love Daisy for the first time in years. Paired with an orange tie, brown waistcoat, and blue shirt, Leonardo pulls off this look effortlessly. He also dazzles as he hosts his infamous parties with a tailored black tuxedo.
In an interview with Fashionista, Catherine Martin talks about how she used the whole 1920s decade as inspiration and how they collaborated with Miuccia Prada on the film too.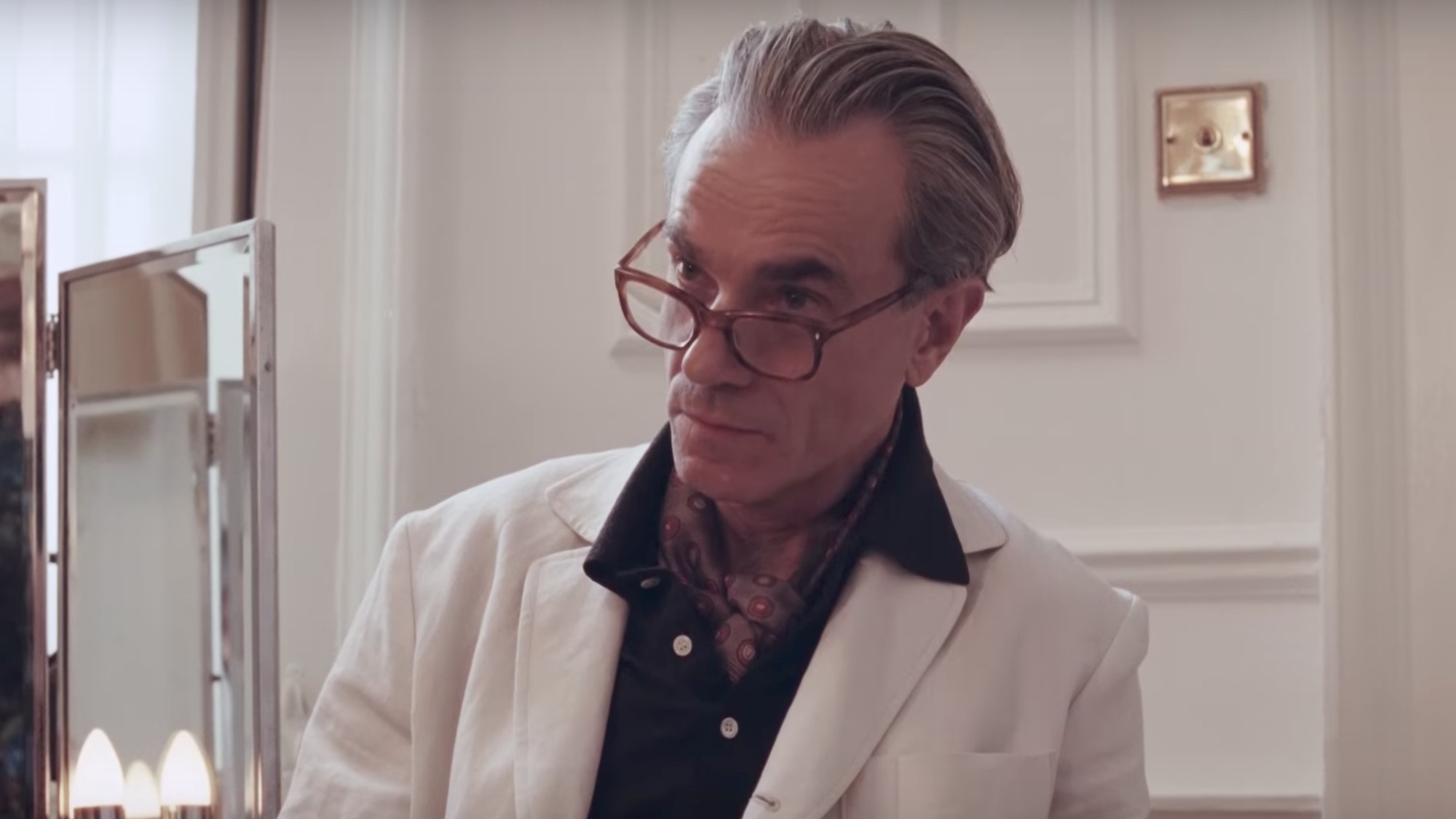 Daniel Day-Lewis as Reynolds Woodcock
Phantom Thread (2017)
An honourable mention for film costume design of course includes the film Phantom Thread about a renowned dressmaker whose life is disrupted when he meets a young woman.
While much of the emphasis is placed upon the dressmakers work in the film, the designer himself also has an impeccable sense of style. In many scenes he is wearing smart shirts or tailored jackets paired with a neck scarf or bowtie.
The Verge spoke with Mark Bridges back in 2018 about the film, his design choices, and what exactly makes a garment 'film-worthy'. No matter which costume choice was made, costume designer Mark Bridges said to make something 'film-worthy', garments need to be able to be photographed well. He mentioned how he had to work with difficult colours at times, such as with Woodcock's black tuxedo jacket. According to Bridges, part of costume choice checklists include deciding on a colour, would the garment be made in time, is it nice to look at, and does it photograph well. Mark Bridges won an Academy Award for Best Achievement in Costume Design or his design work on Phantom Thread.