Flexing the "TB".
Known for his distinctive style, celebrity stylist and fashion figure Bloody Osiris mixed and matched various items from Burberry's latest releases for his look.
Wearing shorts, a shirt and a backpack, all of which featured the British labels TB monogram print all over, all in different colourways. Osiris chose to keep things all-white for the rest of the fit, wearing Burberry's bonnet cap, with an oversized brim covering much of his face, "TB" socks and Nike X Supreme Air Force ones.
What do you think of this look? PAUSE or Skip? Let us know!
SHOP Burberry Swim Shorts
SHOP Burberry Backpack
SHOP Burberry Socks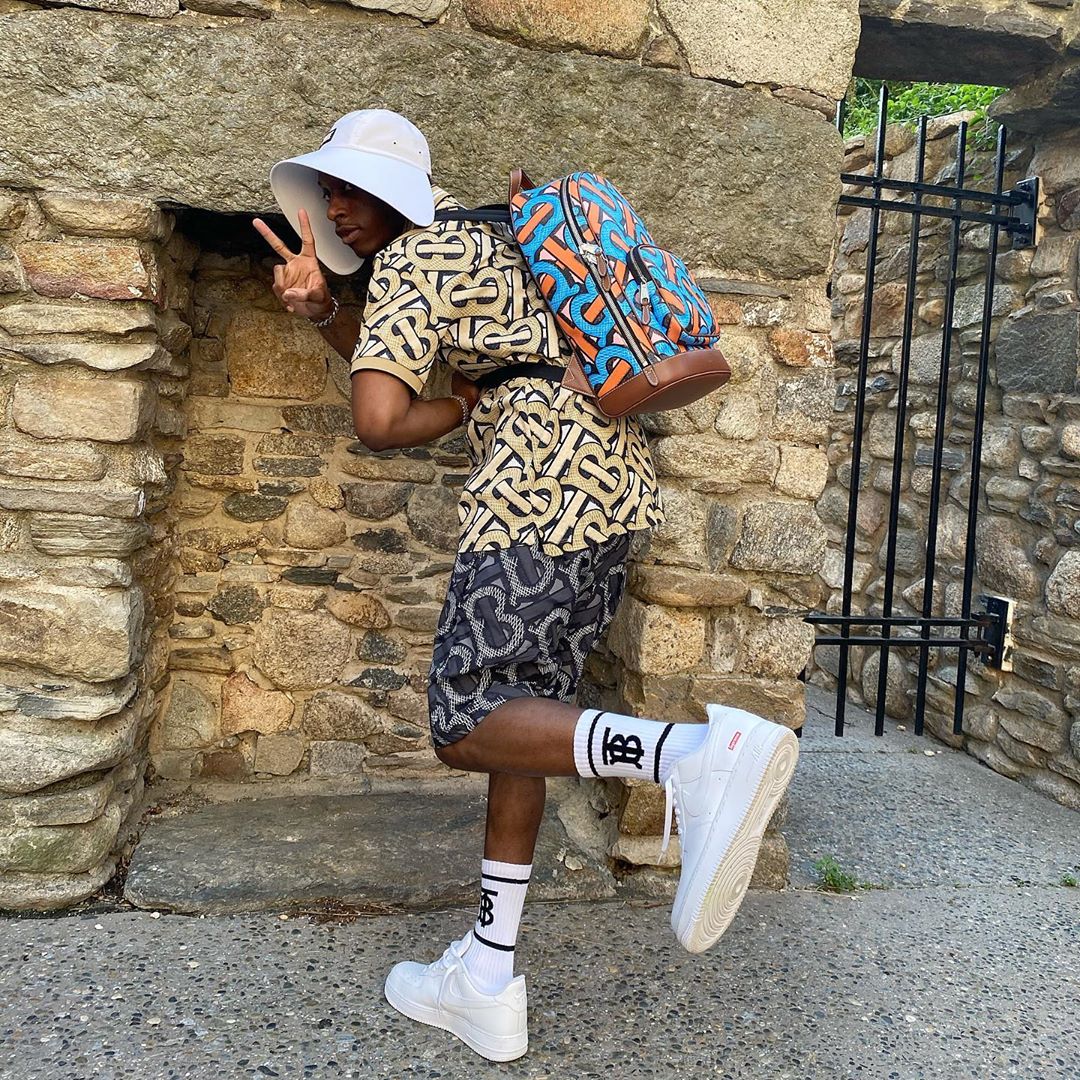 PHOTO CREDIT: @bloodyosiris