Interview by: Amal AlTauqi
Utah's state in the USA is named after the Native American tribe 'Ute' which means 'people of the mountains, and one individual climbing to the summit is artist MASN. With a back catalogue consisting of lo-fi rhythms and exploratory Indie sounds, the 19-year-old has recently dropped an EP, sonically sharing the elements needed to know exactly 'How to Kill a Rockstar'.
Hailing from Eagle Mountain, MASN [real name Mason Rupper] is slowly becoming a force to be reckoned with. Reaping under 100 million worldwide streams, Tik-Tok virality and a Trippie Redd-assisted remix for his track 'Psycho', his rise to fame sure is a be-Utah-ful one.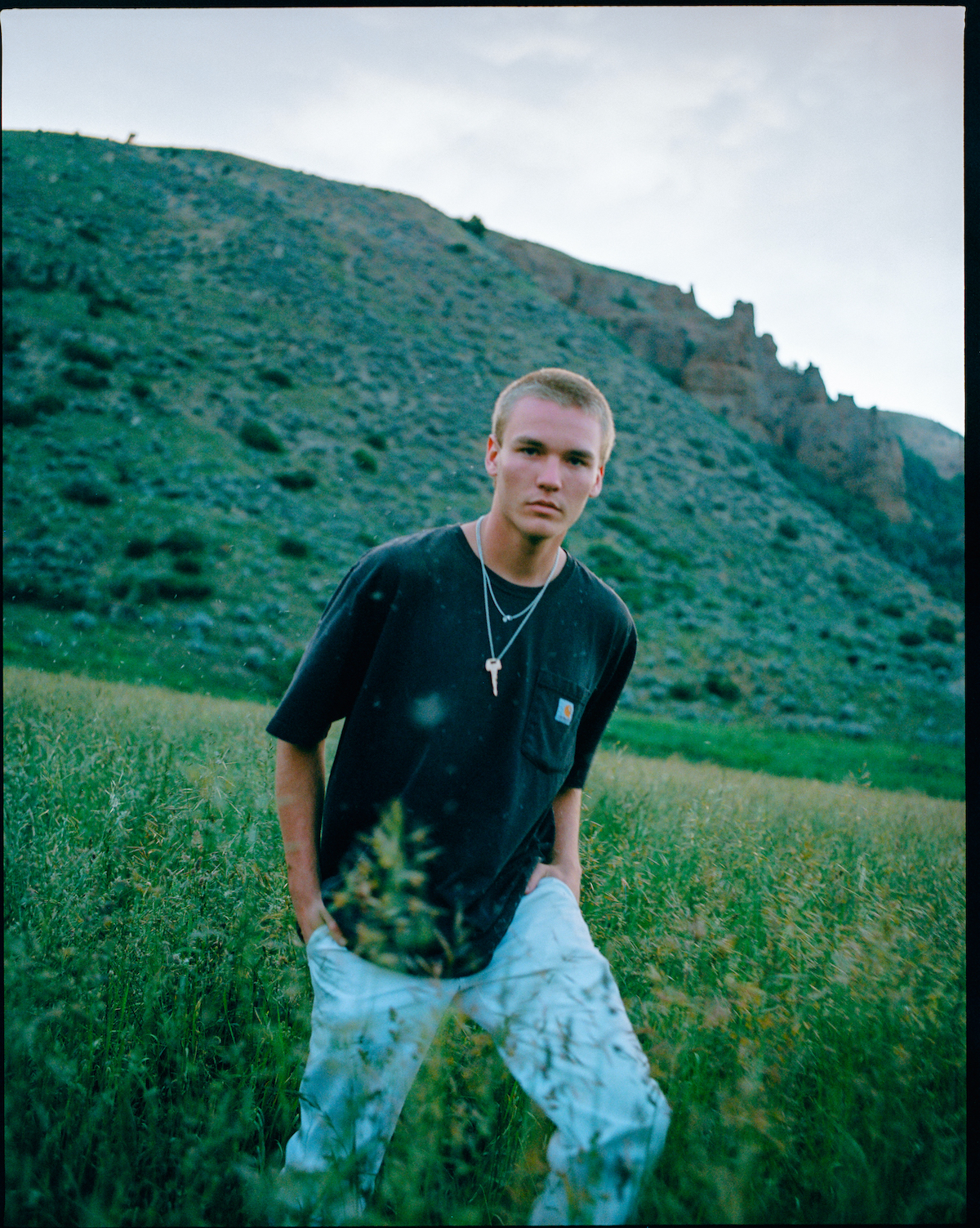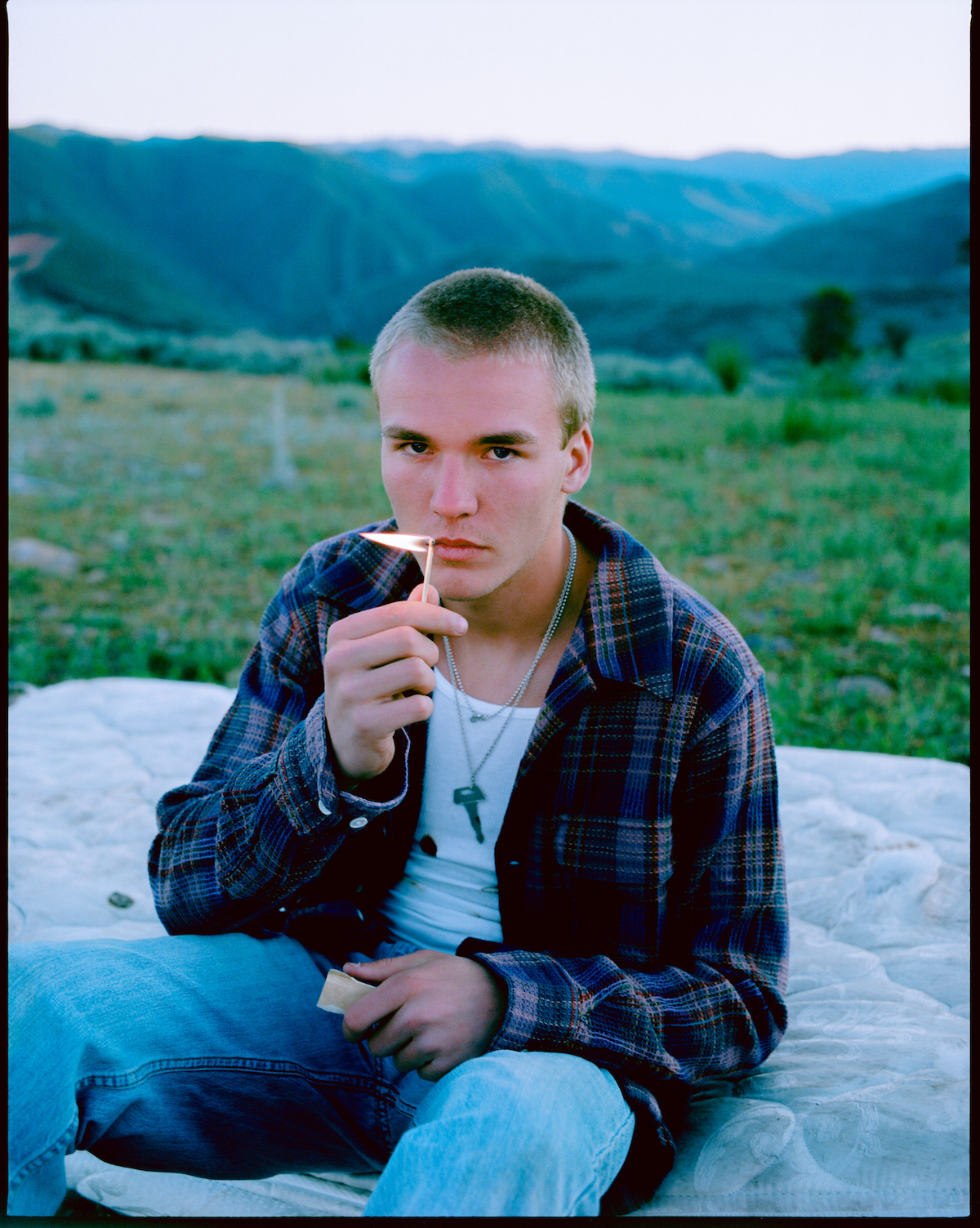 Hey MASN, it's great to have you here! How are you?
Hey, I'm great! Nice to meet you.
Before we get started, let's begin by giving our readers a little insight as to who you are and what you do.
My name is Mason. I go by the name M-A-S-N, I'm a 19-year-old recording artist, I live in Utah in Salt Lake City and I started making music about a year and a half ago, after a football injury stopped me from being able to play football.
If you had three words to describe yourself, what would they be?
Hmm. I'd say I'm determined, organised and thoughtful.
There's a method to my madness. I'm glad you said determined. I mean, you were a quarterback at Westlake High School, you broke your collarbone *ouch*, quit Junior year and randomly decided to do music. And now, you're here! That for sure isn't something for the weak. What made you think, yeah – music is the one?
There was this one night and I was in my best friend's room, we were bored and had nothing to do. We decided out of boredom to start writing music and it stuck.
You know when you find a new hobby or something you like, you'll either do it a few times and then quit, or you'll do it and be like: "wow, I really like this…" – That's kinda what I did. From that night, it spiralled into what music is for me now.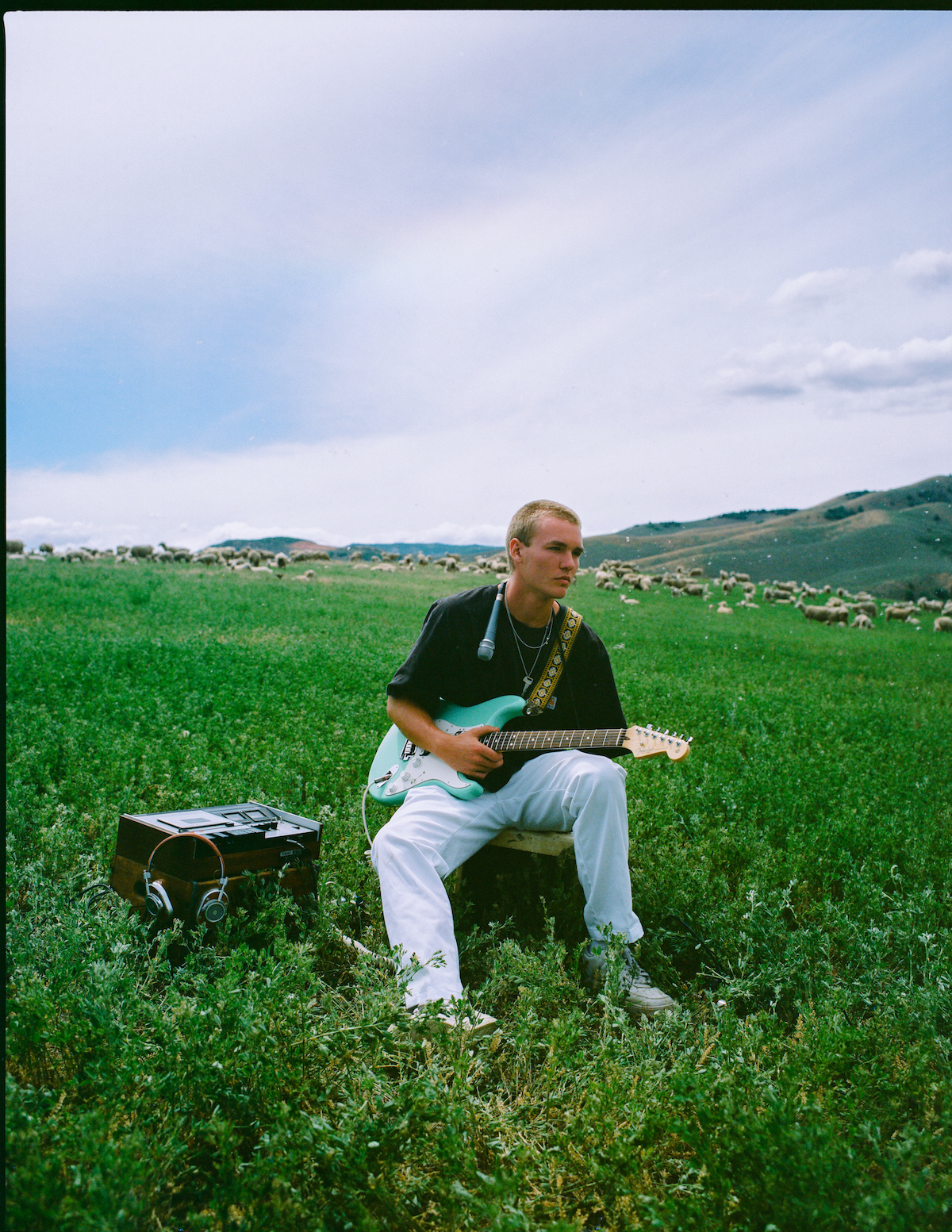 PHOTO CREDIT: @Christian Lanza
On the subject of music, your latest EP 'How to Kill a Rockstar' propels the listener into a whole different world, convincingly a reflection of your own world actually. Was there a message you were trying to convey, [other than sharing how to kill a Rockstar?]
For sure, yeah. I think there are themes of vulnerability and intimacy, and I tried to do that because nature is a big influence on me. These are themes you can see in nature too, it's raw and intimate.
So, 'How to Kill a Rockstar' is a guide to those vulnerabilities.
I'm glad you mentioned that. One thing I've noticed about your visual output is that it predominantly features the four elements of nature. I guess that comes as 'second nature' when you've grown up around such an amazing place like Utah. So, that is something that's important to you, right?
Yeah, for sure.
You also recently posted about hearing yourself on the radio and your mom's reaction, I mean for anyone watching that, it's inevitable goosebumps. In that moment, how did it feel?
It was kinda surreal. Like when you sit there and you're like "wow, this is crazy", it feels like a dream but it's not. Yeah, it was just surreal.
The age of the internet is a weird and wonderful thing, don't you think? Did you ever imagine this? Tik-Tok fame? 80,000 followers? Utah to Los Angeles? Ending up a musician?
I mean, it was one of my dreams. The crazy part is that I didn't know how it was going to happen, but I knew it was what I wanted to happen. Every day, waking up at 5am, going to work, not really knowing what exactly what to do but just work hard, I feel like the universe had to work for me.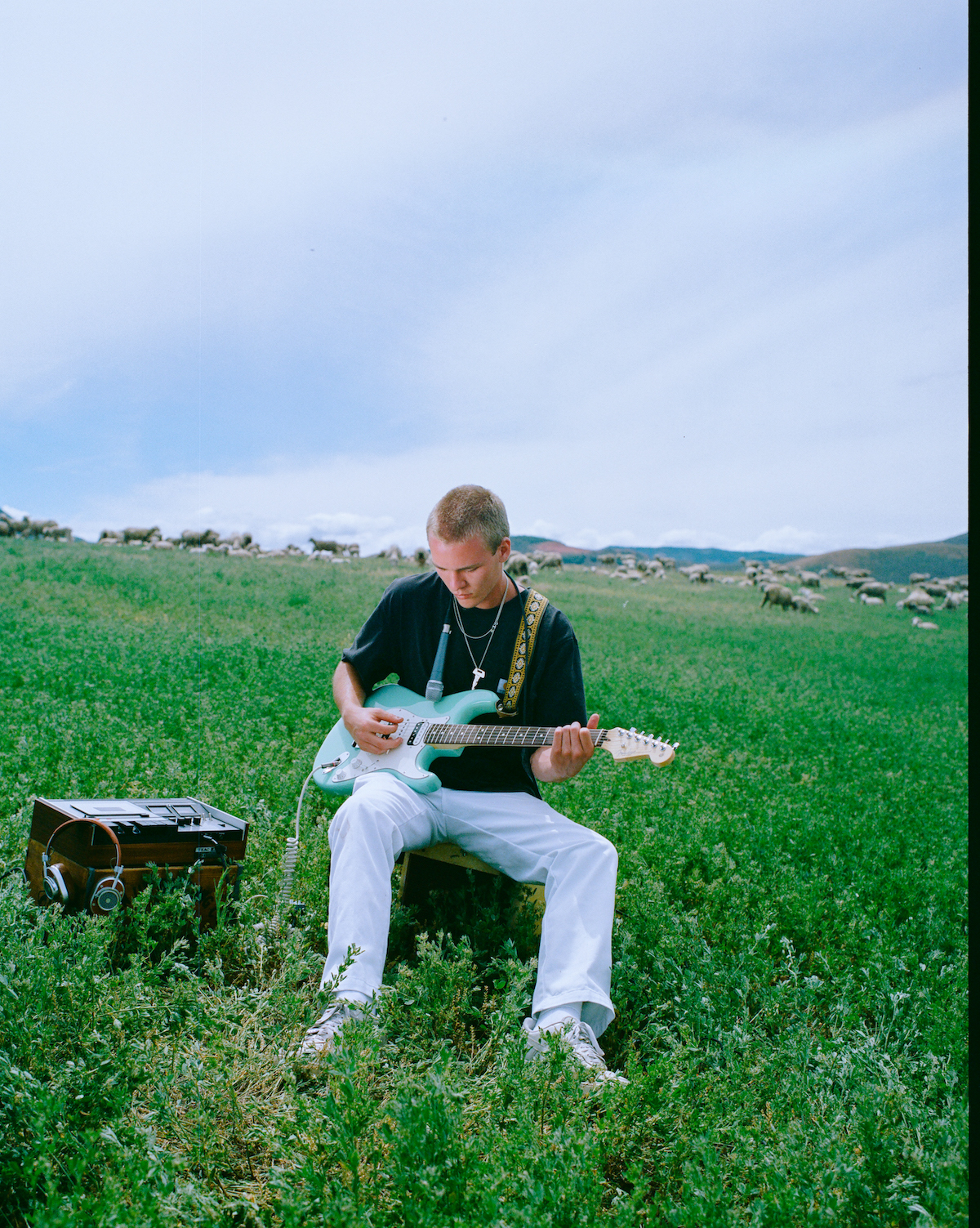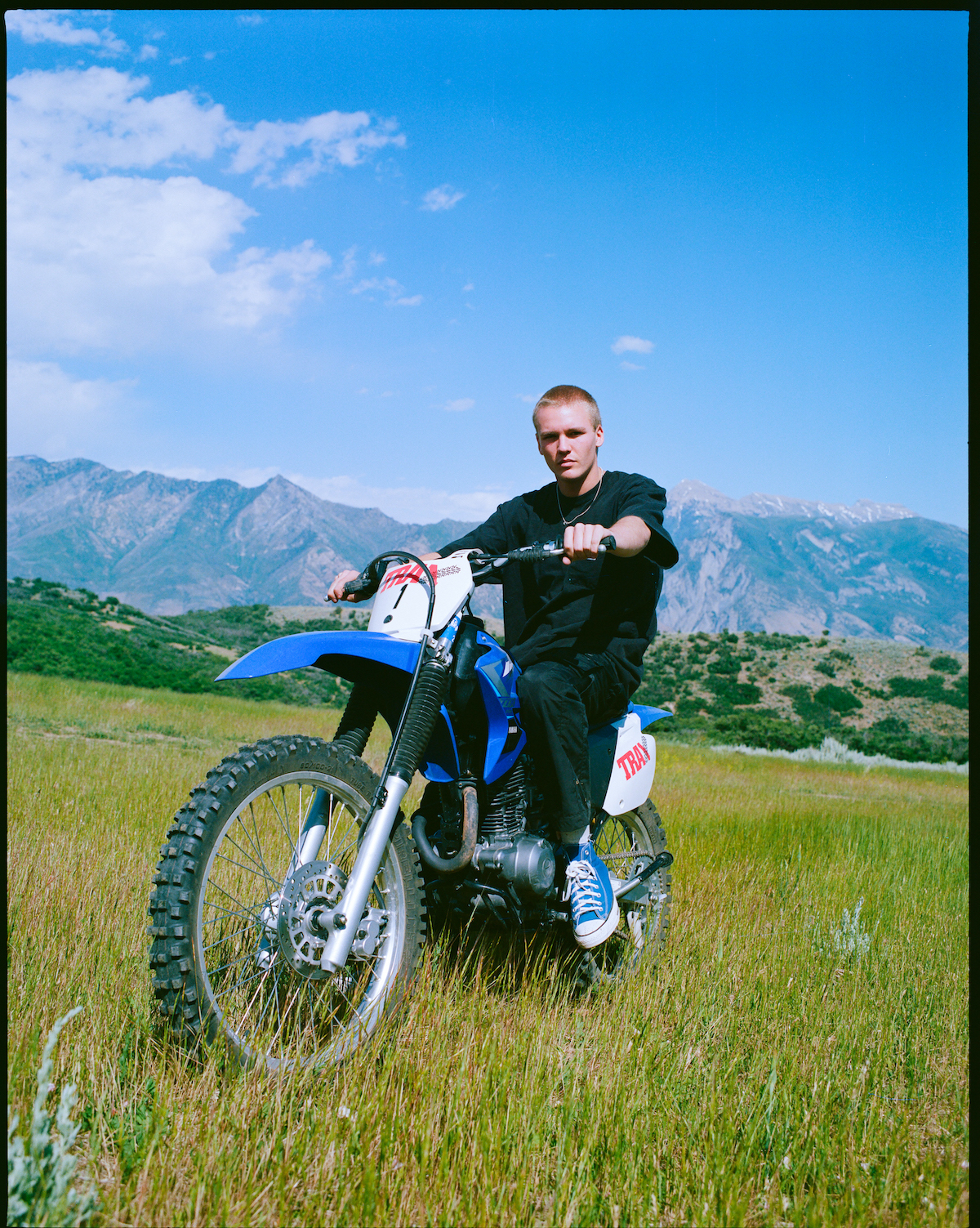 Seeing as the art of teleporting people into different worlds is a thing when it comes to being MASN, let's time travel back to a younger you. What was your main goals 3 years ago? And what is your main goal as of now?
Three years ago, my main goals would have been: get stronger in the gym for football, get good grades in school and be the starting quarterback on my team. I kind of did all three of those but because of the injury, it was devastating. Football was my dream since 7th grade.
But, now my main three goals as of now would be to continue to grow this world I'm trying to portray to people using nature, I'd like to do a lot of live, intimate, raw performances once the world decides it doesn't want to end and get a number one single.
How different do you think life would be if you didn't grow up in Utah? would you have ended up on the same path that you're on now?
I think it would've been similar because of who I am. I'm creative and introspective, I feel like I would've done something art wise but also playing sport too.
Let's talk fashion and merchandise. It features monochrome fits, jewellery, a poster, what was your vision behind your merch?
I wanted to make things that were in line of the aesthetic of the music and me as a person. I wanted to make stuff that I'd like to wear too.
Well, talking about what you like to wear. How would you describe your own style? I've seen you rock a few Carhartt pieces, is that one of your favourite brands?
For sure, yeah. I feel like a walking Carhartt. I like really simple, minimalistic outfits. My go-to pants are a pair of Dickies, they're good to skate in, hike in, whatever. Then I wear a Carhartt tee on top, white, black green, blue, just switching up the colours. It's like I have a little uniform.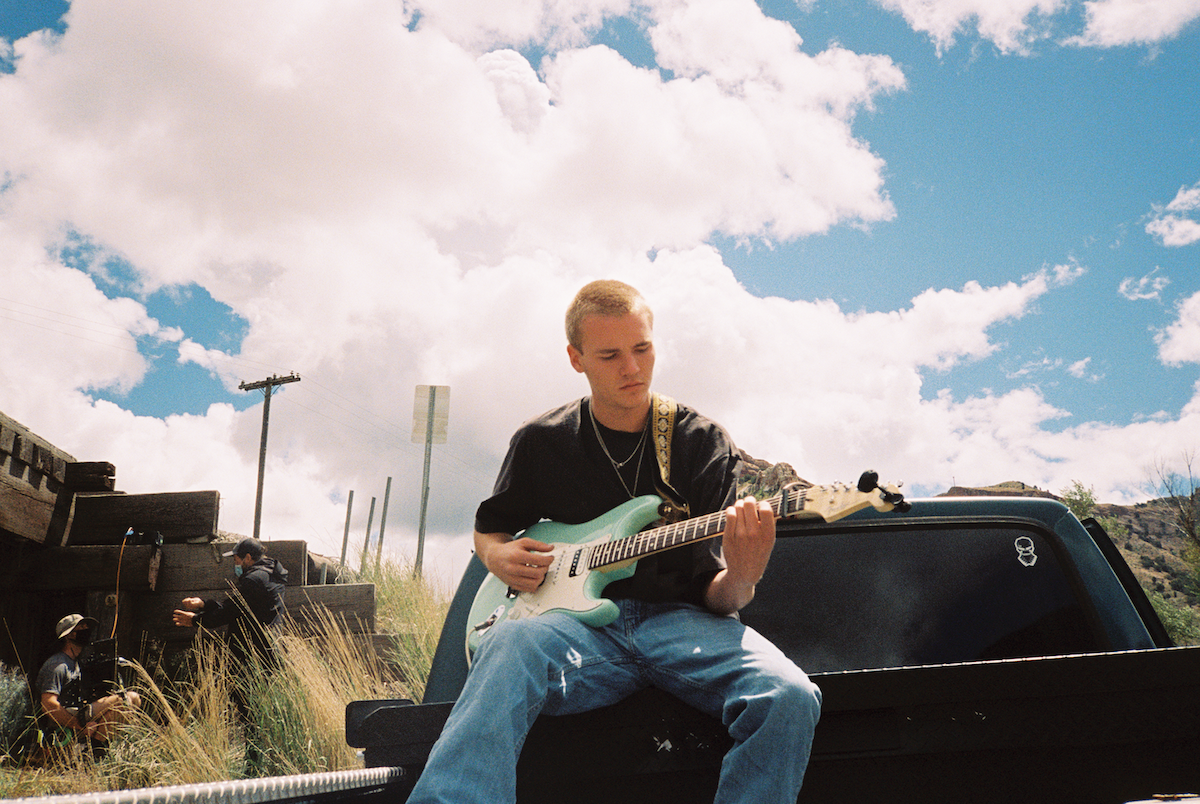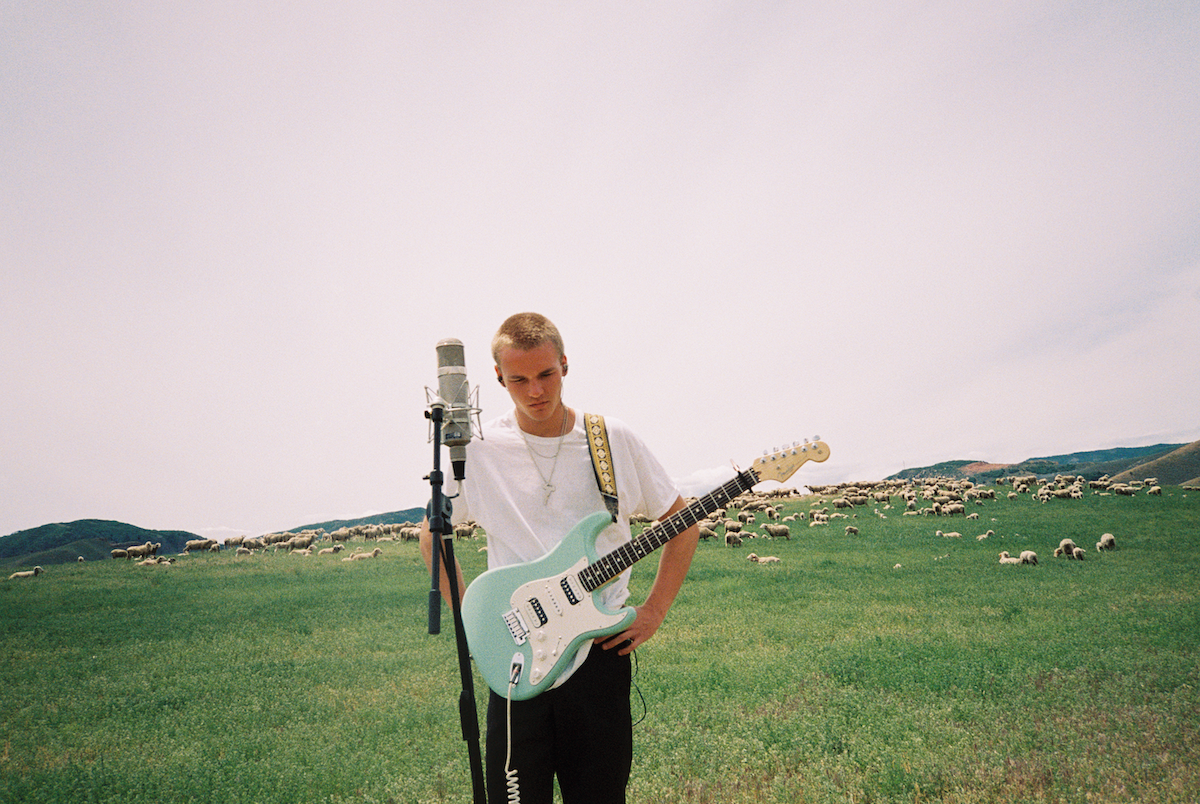 What are three objects you can't live without?
Um, I feel like this could be the same for a lot of people. Just my wallet, phone and keys.
Is there anyone you took style/music inspiration from growing up?
I was really into punk/rock bands growing up. One was called Hollywood Undead and now I take inspiration from The 1975's Matty Healy, he's got those punk/rock vibes. I really like his style. Also, probably skaters. I really like baggy, oversized tees and baggy pants.
How did the Trippie Redd collaboration come about?
Me and my team were just thinking about who should feature on Psycho. It was a song inspired by the emo-rap genre, my main influences were XXX Tentacion, Juice Wrld, Lil Peep and Trippie Redd. It didn't really come to mind at first but as soon as it did, I felt stupid of not thinking of it. We got him on the song, and he did his thing, it was great. It was exactly what the song needed.
You're signed to RCA Records, who indeed have a huge star-studded lineup, is there anyone you'd like to particularly work with next?
I have a lot of inspirations in the Indie world, so I want to cross over and do something with someone who is Indie-rock-ish. I'm not too sure who yet.
You've only just released your 5-track EP and rumour has it, you're halfway through another. What can we expect from you in the future?
So, it's going to be a mix of what I'm doing right now and it's going to show more inspiration from indie-rock and indie-pop. It's going to be a mixture.
If someone who's reading this isn't familiar with you or your sound, is there a message you'd like to be taken away from our chat?
I'd just say – think about what you listen to and what melting pot of genres have created that. I'd say my music, if you haven't heard it before, is a mixture of Indie-rock and Indie-pop and Hip-Hop and Rap. So, if those are two genres you like, then you'd like my music.
You can stream MASN's latest project 'How To Kill a Rockstar' here.