When two worlds collide.
As the COVID-19 pandemic continues to put the music industry to a standstill, the digital world seems to be its only saviour. If a digital Carnival and a cyber award show wasn't enough to satisfy our cravings, streaming game company Twitch has announced a content partnership with hip-hop festival Rolling Loud, as news emerged on Monday.
The agreement between the two companies includes three forthcoming digital Rolling Loud festivals, fit with ultramodern production, and all-star celebrity line ups.
The first festival, named 'Loud Stream', is due to take place on the weekend of September 12-13, exclusively available on Twitch. It has been revealed that each digital festival will provide five hours of live performances, alongside weekly programming.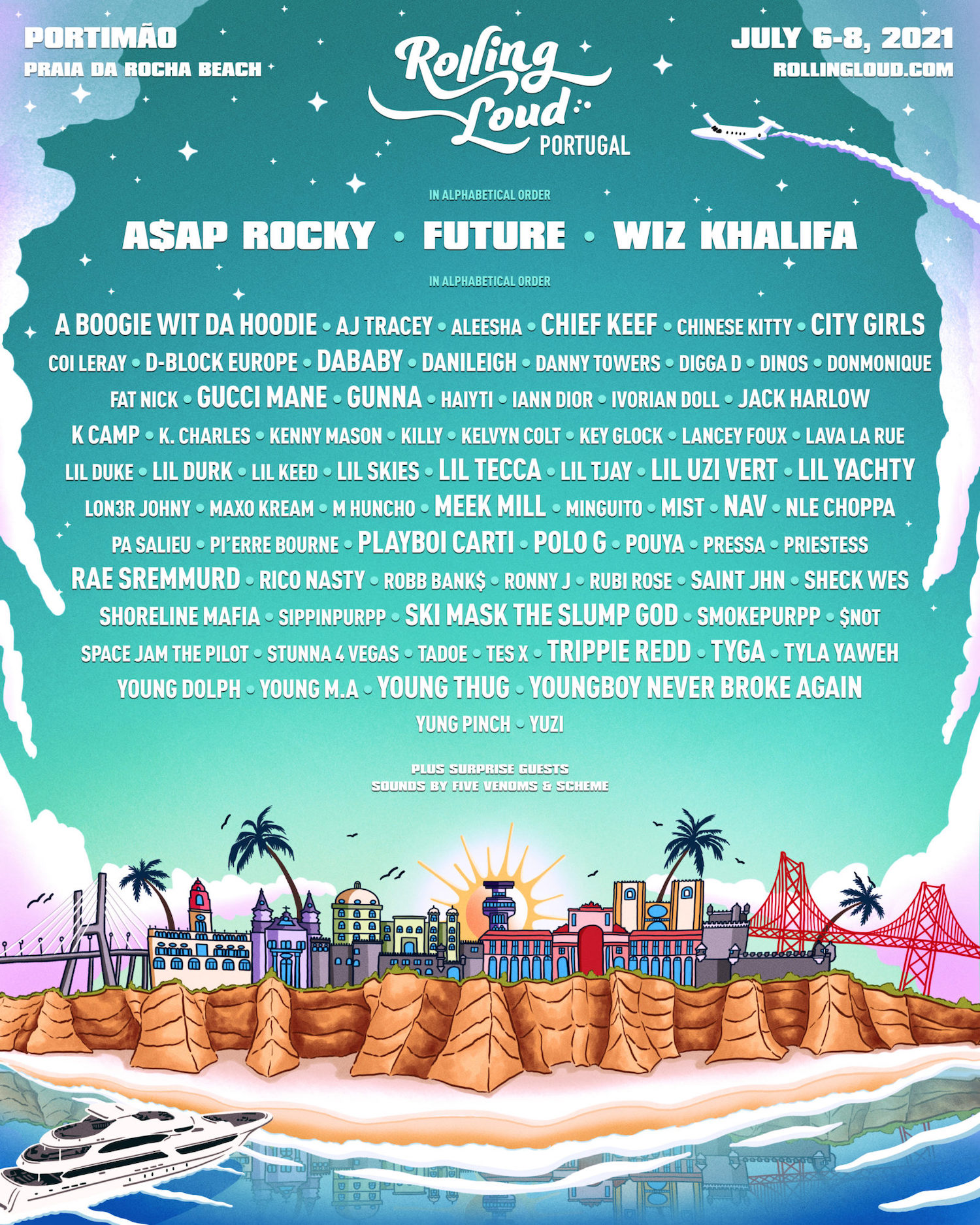 PHOTO CREDIT: Rolling Loud, Portugal
Will Farrell-Green, the head of music content at Twitch, told the press in a statement: "Streaming on Twitch transports viewers into a live concert atmosphere and creates an experience for artists to interact with fans in ways only possible on Twitch. As in-person concerts are put on hold, we're working to create an incredible backstage environment that fans can access from anywhere in the world. Rolling Loud has a powerful community of hip-hop fans, and we're thrilled to partner with them for a first of its kind event that will bring their incredible live music brand to life."
The gift that keeps on giving… not only will Rolling Loud be broadcasting fun-filled festivals, the company will also offer weekly hip-hop driven content on their official Twitch channel. Intersecting with other cultural cusps like fashion, food, art, and gaming, additional programming includes the feature 'Loud Gaming' which will pit artists, athletes, influencers, and Rolling Loud staff against gamers in order to win exclusive prizes.
Regular content will also include another feature titled 'The Leak', hosted by the co-founder / co-CEO Tariq Cherif, offering opportunities for hip-hop fans to hear new, exclusive music the night before its official release. Oh, you thought they were done? 'Got Bars?', is a six-month-long freestyle competition hosted by the pair that showcases weekly battles between rising lyricists, allowing channel subscribers to pick the freestyle topic. After all, is said and done,  all stream viewers will have a chance to vote for their desired winners among three of the Rolling Loud team.
After being postponed in 2020 due to the pandemic, Rolling Loud Portugal is set to take place in Europe for the first time next summer, along with Rolling Loud Miami scheduled for February 2021.
Digital festival and programming line-ups are expected to surface soon, so keep your eyes peeled for those.