The perfect backdrop.
Taking to Instagram to showcase his roster of sports cars, Travis Scott has shared a snap matching his tonal outfit with a matching coloured car.
The rapper, singer, songwriter wore brown corduroy shorts, brown t-shirt and Nike footwear. Sharing with his 34.2 million followers, he paired summer ensemble with an array of accessories including a jean chain and silver accessories.
Is this look a PAUSE or Skip? let us know!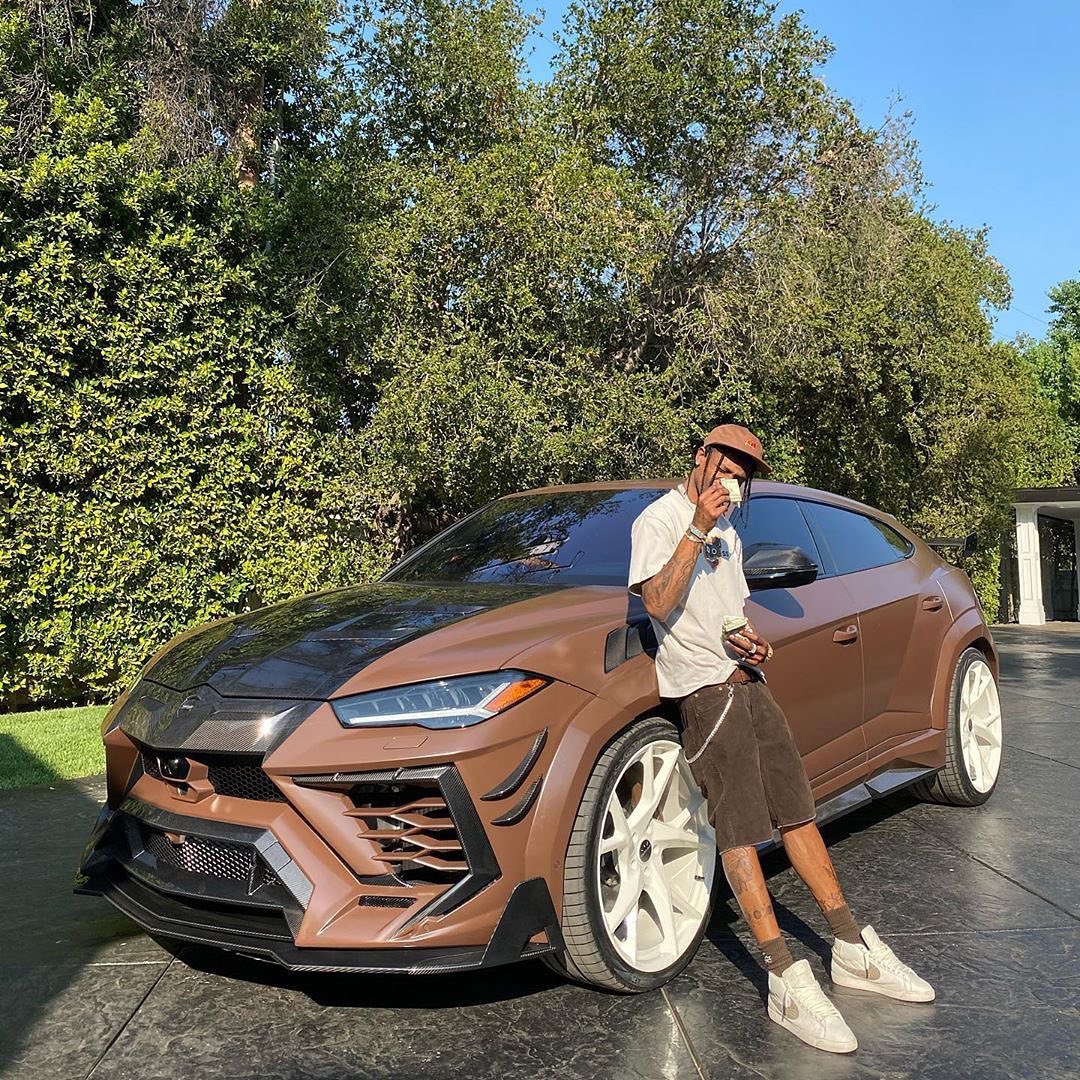 PHOTO CREDIT: @travisscott