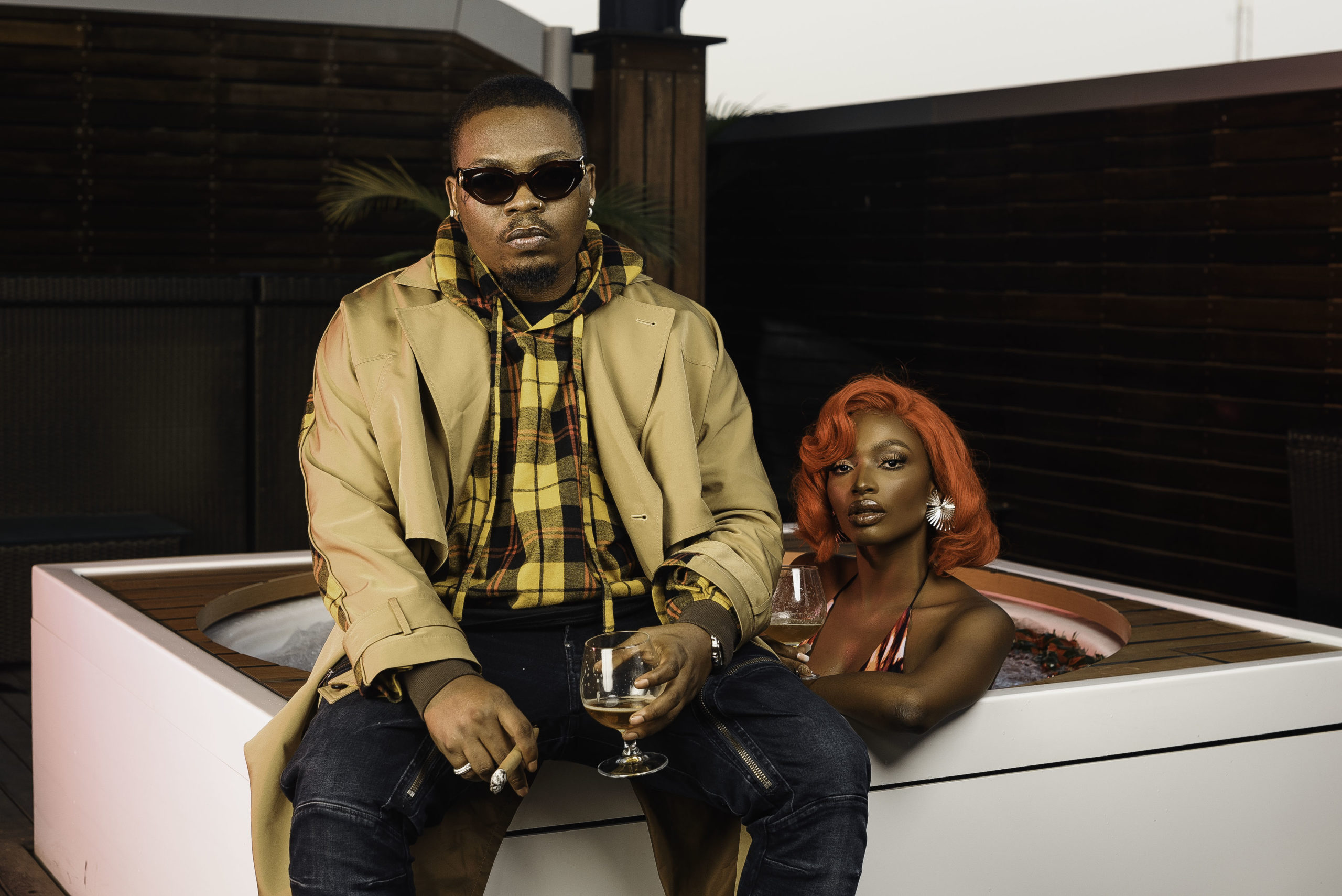 Welcome to Pause Magazine Olamidé! You are an Iconic Rapper, Singer, Songwriter, King of the Streets, President of YBNL. Champion of New Talent. Multiple Award Winner. Baddo. Baddest. Baddosneh.  How are you today?
Thank you for having me. I'm doing great. And you?
[sings] Hello, How are you! [laughs}
10 years in the game… How are you still able to give us back to back bangers?
I mean, you just have to, like – you know, know what you really want. It's all about passion. If you're passionate enough about something you never get tired.
I love that! Now seeing as your name is Baddo! Baddosneh, what's the baddest thing you've ever done?
I'm the baddest thing I ever did was to choose music. I think choosing music was the baddest decision I ever made. You know, cos erm, it was very tough  for me to convince my dad because my dad, wanted me to just, you know, go to school and be an engineer and all that. But yeah, it's crazy. Kids don't do this. I dropped out [laughs] I dropped out to persue music but it's paying off! It's paying off! It's paying off! Yeah.
When you speak about dropping out of school to do music, when did you know that entertainment was something that you wanted to do full time?
Um, from like, I think I was like 10 then when I started writing, and performing and all that. I knew from very early age, actually.
Rumour has it that you grew up actually wanting to be a footballer?
Yes o! [laughs] Man! My London love…
So what position did you play?
I'm striker – 9!
See I kinda got the feeling because you have a couple of tracks that are football related. "C.Ronaldo", as well as "Issa Goal". What was it like choosing music over football?
Erm…Music just captivated my soul! And it was just all around me; everywhere I turn to from life, you know. My parent blasting their Wazu and barrister Sunny Ade all the time in the house, and erm, my neighbours – almost everyone in my house, back then, like my neighbours, they were in what's called…they were a member of Catholic Church and they were choir and all that. So, most of the time when they wanted to do choir practice, they would come to the house as well, to do their choir practice sometimes. So like I'm always around them, and you know, it just was…it was just so much around me to ignore. It was too much around me to ignore.
I have to ask, your first song, Eni Duro in 2010 was followed by your first album, Rapsodi, in 2011. 10 years later, did you think this is where you would be?
Yeah! The vision had always been to surpass whatever my current situation was back then. I always knew I would never settle for less and I've always knew that I am not ordinary or regular. So I don't even do regular stuff or ordinary stuff. While my peer groups were busy, you know, living like, you know, like, every young kid should, I was busy dreaming big and you know, working towards my dreams and all that, so I've always knew what I wanted.
You've inspired a generation; your indigenous rap and your distinct sound has everybody claiming you as their inspiration. From Naira Marley to Lil Kesh to Zlatan to Small Doctor to YCee. Seeing a generation of rappers saying that you're their inspiration, and even emulating your sound, how does that feeling?
It feels great. So, yeah, I have a couple of people that I also look up to and I learn from all the time. Time to time, the kind or the set of artists that I listen to/that inspire me, changes but I grew up listening to likes of Ludacris, Jay Z, Lil Wayne. For right now, I listen to more of  Jay Z, Nas, Drake, Rihanna, Beyonce to ParyNextDoor and all that. Yeah. I mean, it feels great. Feels great to be an inspiration to other people as well.
You kicked off the careers for people that we love, like Adekunle Gold, Lil Kesh, and obviously, Fireboy DML. You must be so proud of them.
I'm super proud, super proud. [laughs]
Now, you've talked about a few American artist that you're listening to you. I'm going to ask you about a potential UK collab. Who would you partner with and why?
Um, if I told him to do anything right now, majorly, I would love to do something with Ed Sheeran, and if I'm given the chance to, I don't know, I think I really want to do something with Skepta over again. We did something the last time he came to Nigeria, I think like about two years ago, but right after that, I went on tour. So we didn't have the chance to shoot the video and I want to go back to the UK, he was on tour too. So I really, really, really want some want us to, you know, do something fresh and shoot the video for it and all that cos Skepta is like, very real and he keeps the 100. Like, most times when I meet people, I feel like, I'm always the one who you know, always tries to make things work, to make everything nice and all that. But Skepta is the first person like, out of town, that came to my apartment and dropped drinks and all that. When I went to London, after we met in Nigeria, he came to my apartment and brought drinks, and smoke, and everything. And we just were vibing. No one has really done that for me like when I'm in their town. Maybe like, I can't really recall any major big artist that's done that for me. So for that, I owe him a lot. I respect that.
Now I know the blueprint, when you come to London I'm going to roll out the red carpet and give you bottles! On the topic of drinks though. you are the very first Nigerian artists to get an endorsement deal with Ciroc!
Yeah!
Mad o! What is your drink of choice?
My drink of choice? Mmm. You see eh! I don't…I don't even know what to say when it comes to stuff like this. Cos erm…Yeah, I'm kind of like very open to different stuff. Because I started at a very early age. [laughs] So I'm used to all sorts of drinks. Like I'm open to whatever man! Everything. All of it.
That is crazy!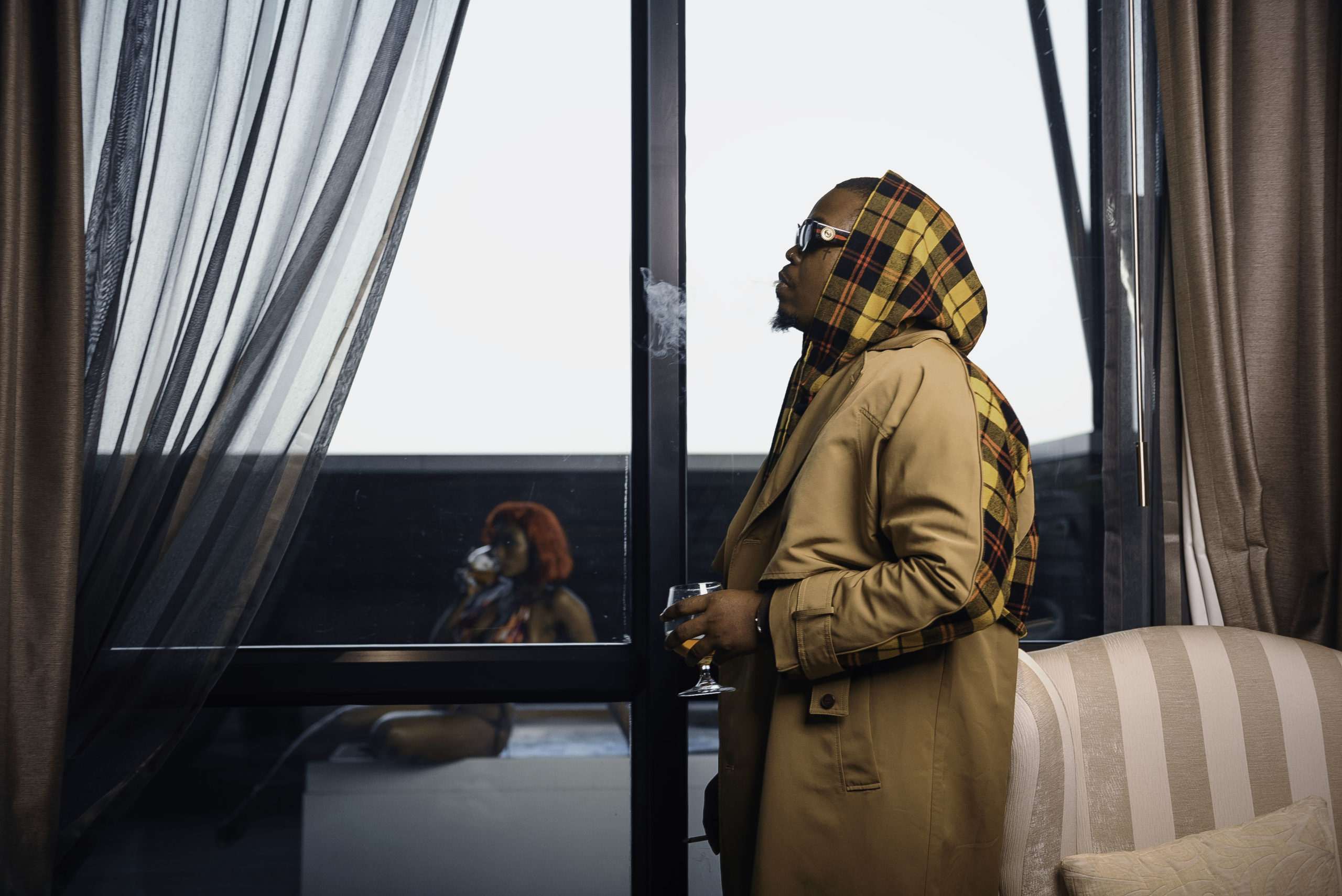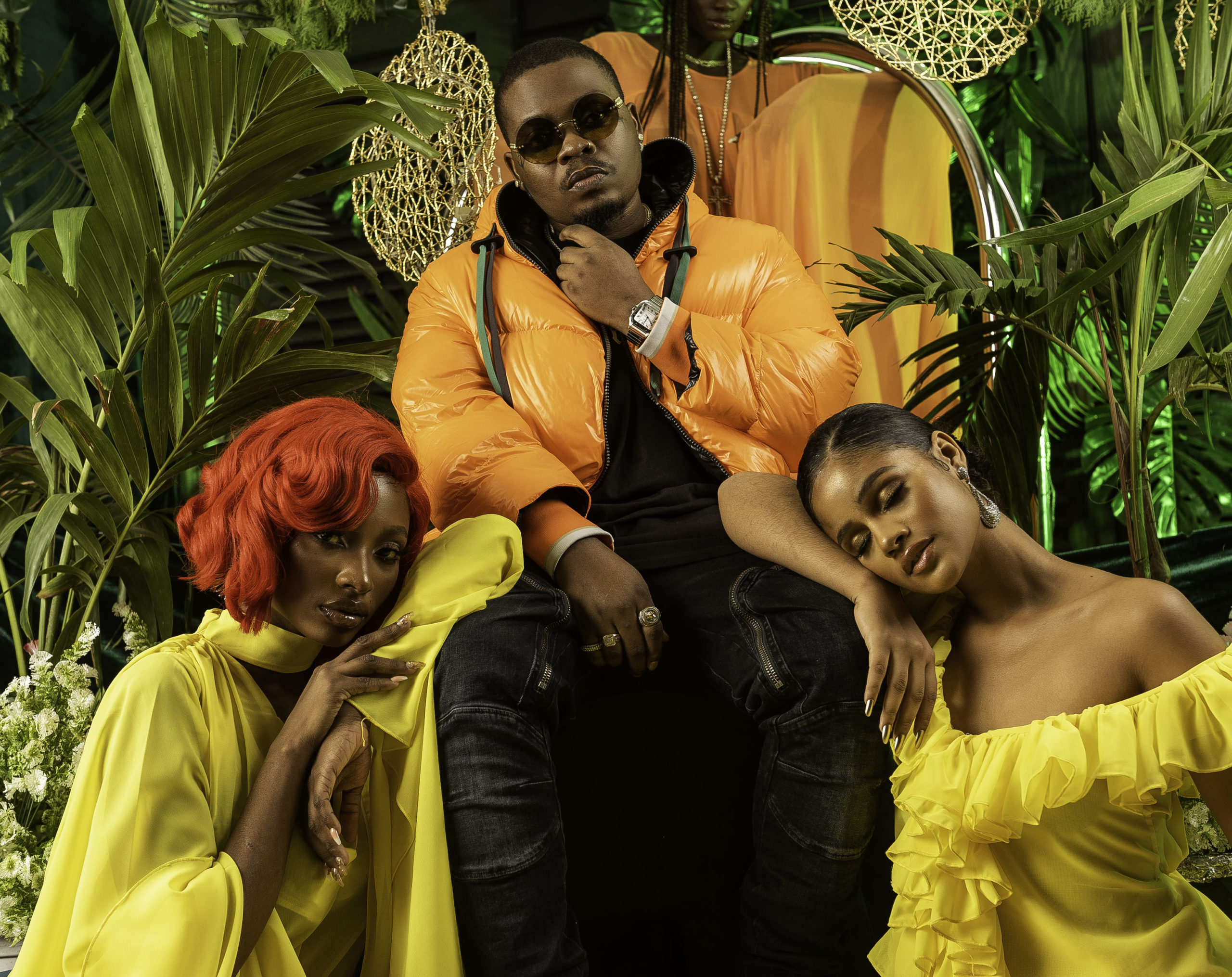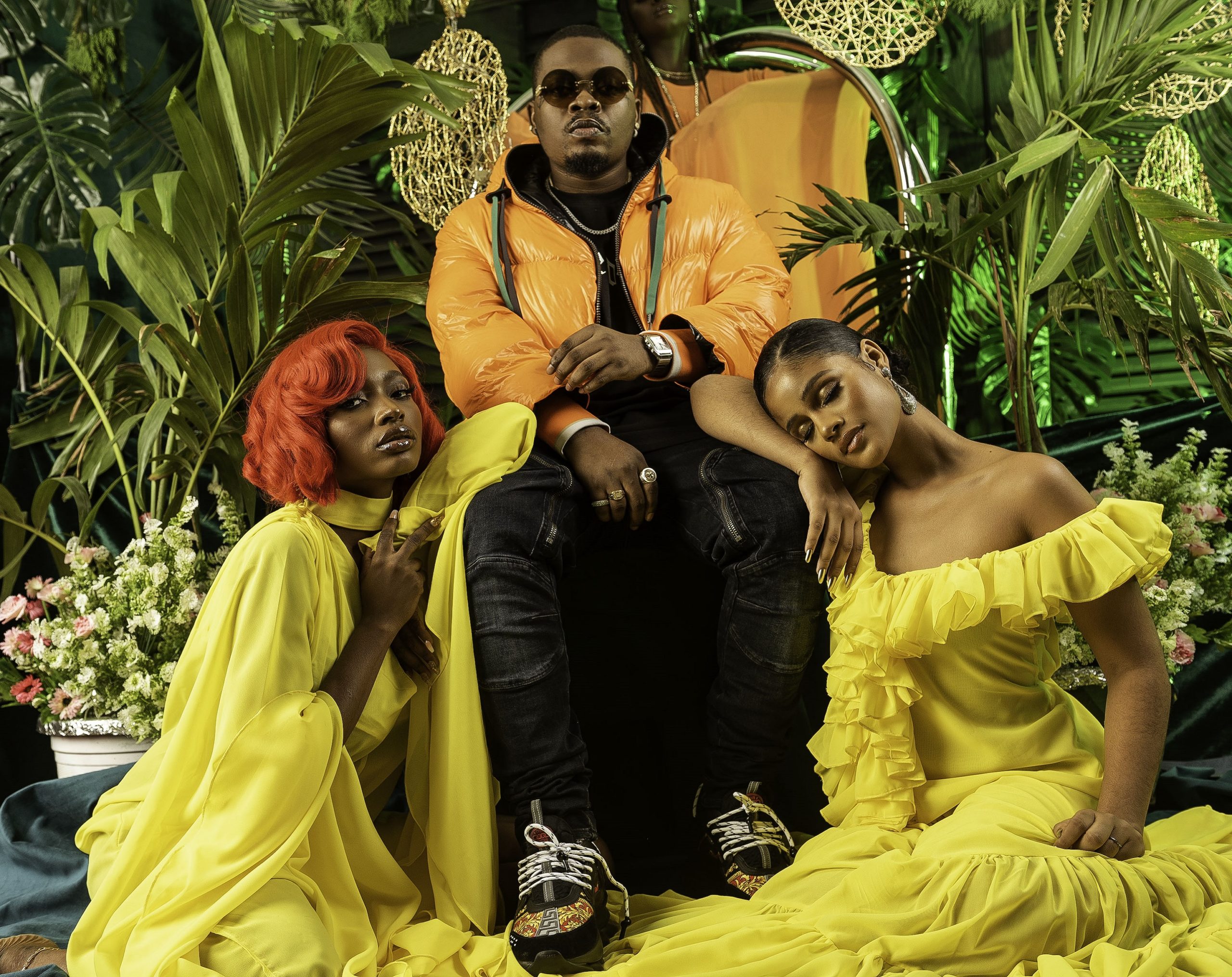 Now let's talk about your fourth coming album. Congratulations on 'Carpe Diem'! It's out now! You have some crazy features on this project. Fireboy DML, obviously – that's expected, but you also have Omah Lay, Peruzzi, Bella Shmurda, Bay Boy Timz and Phyno – it's great to see you two reunite again! What can readers expect from this project?
Um, well, I've already shot like about seven videos already off the project. Just expect videos rolling out. Back to back after the release of the album. Yeah.
That is going to be sick. Seven videos? We ready! The project is 'Carpe Diem', which is Latin for "seize the day" but what does that phrase mean to you?
YOLO. You only live once man! Do what you have to do man.
Dazzit! Now word on the street is your son, Maximiliano, has followed your footsteps into music! Plus you have loads of industry kids under YBNL. What do you want your legacy to be?
Um, see, honestly, man. I'm not even trying to act like I'm some Martin Luther King, or something, or Malcolm X. See, I just want to live my life. And I, as much as I'm trying to live my life, I don't want anybody to feel like I'm trying to be a role model to nobody. I really just want to be a good role model to my own kids. Like, I want to, you know, I want to make sure I do right by my, by my sons, you know. So what ever it is, I need them to know that I did all I could to give them the best. I think that is most key for me. I mean, people outside, they would always have different opinion of me. And I  really don't…I don't take all that serious. All that doesn't phase me. What matters the most is how my own sons see me and all that. You know, so yeah. I just want my kids to know that their dad is a big guy. He's gonna do whatever it takes to make sure they have the best life you know, so that's what most key for me. Yeah.
Oh, that's so sweet. If we want to find out what you've had for breakfast, your favourite angle when you're taking a selfie or anything else, where can we find you online? What's your social media?
Hmmm. Instagram: I'm always on Instagram. My handle is @olamide. Twitter too sometimes. It's the same: @olamide. Those two majorly!
Amazing. Thank you so much for your time.
Thank you. Thank you for having me, ma'am. Have a good day. You too.