Introducing Humanrace.
Following yesterday's announcement that he's set to release a skincare line later this month, all-round creative maven Pharrell Williams covers Allure Magazine's December/January 2020 issue to promote the hotly anticipated launch.
Long admired for his seemingly ageless appearance, Williams speaks to the beauty mag on a range of topics from beauty advice he received from Naomi Campbell,
"'As soon as you're done washing your face, you wash it with cold water.' She would always talk to me about never washing my face with the downward strokes of whatever cloth I was using, to always go upward, to go against the gravity."
To gushing about his own new brand;
"Humanrace is a full-on brand, We just want to make things better. We want to democratize the experience of achieving wellness. And I'm not trying to be like any other wellness brand out there. That's what they do. That's what they give. Ours is all based on results and solutions and sensations. We wanted to look at sensations. I mean, we live in a world that needs it."
Check out some more shots of from the issue and read the full story by following the link below.
READ THE FULL STORY HERE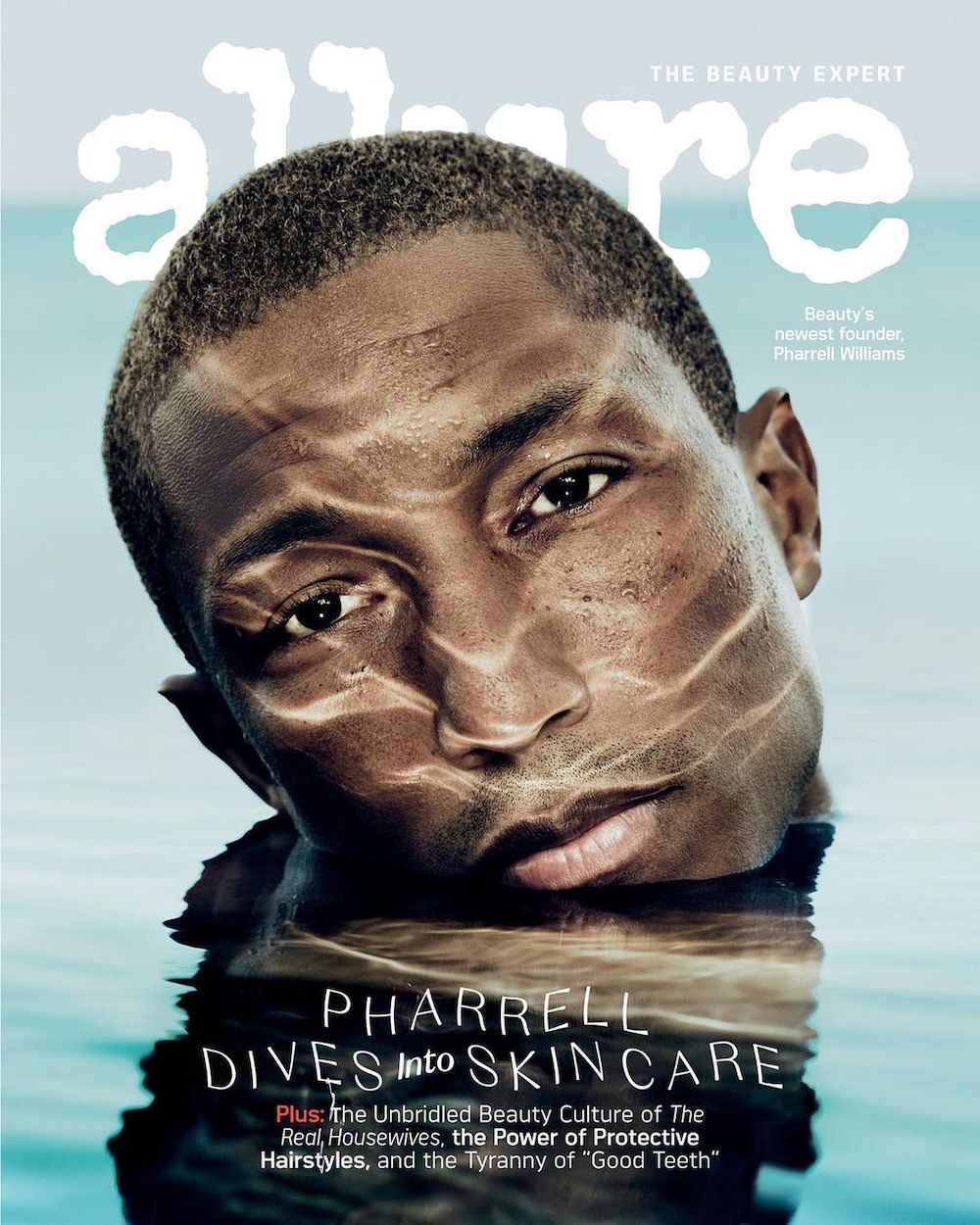 PHOTO CREDIT: @Allure/Pharrell