When it comes to men's fashion, Harry Styles is the first name that comes to your mind. The former 1D star has not only garnered millions of fans for his energetic voice but has also charmed everyone with his quirky, bold and out-of-the-box fashion sense.
The Watermelon Sugar star takes his fashion game very seriously. He is experimental with styles and does not shy away from breaking traditional gender norms. Quite recently he had uploaded a picture of himself wearing a plaid skirt on Instagram that has created quite a buzz within the fashion community. Many applauded him for breaking the rigid standards of machismo and normalising androgynous, gender-neutrality in men's clothing. He had donned himself in a Marc Jacobs pink suit for the Brits Award 2020, once again proving that he is not afraid of embracing femininity.
The Marc Jacobs suit is a head-turner as it can be worn at any occasion and reeks of sophistication and elegance. High-profile casinos welcome elegant men's clothing. You can wear a pink suit over your normal clothing and tight boots. The casinos will treat you like an important guest and offer the best game. But due to pandemic, most of them have been temporarily shut down that has led people into discovering online and mobile casinos where they can pay by mobile casino or digital wallets to experience the casino environment right at their homes.
Harry Styles is unapologetic about his fashion choices. His killer looks, along with impeccable and eccentric fashionsense, has earned him the title of the Best Dressed Man of the year. The good news for men is that you can sport a Harry Styles look easily without putting in too much effort.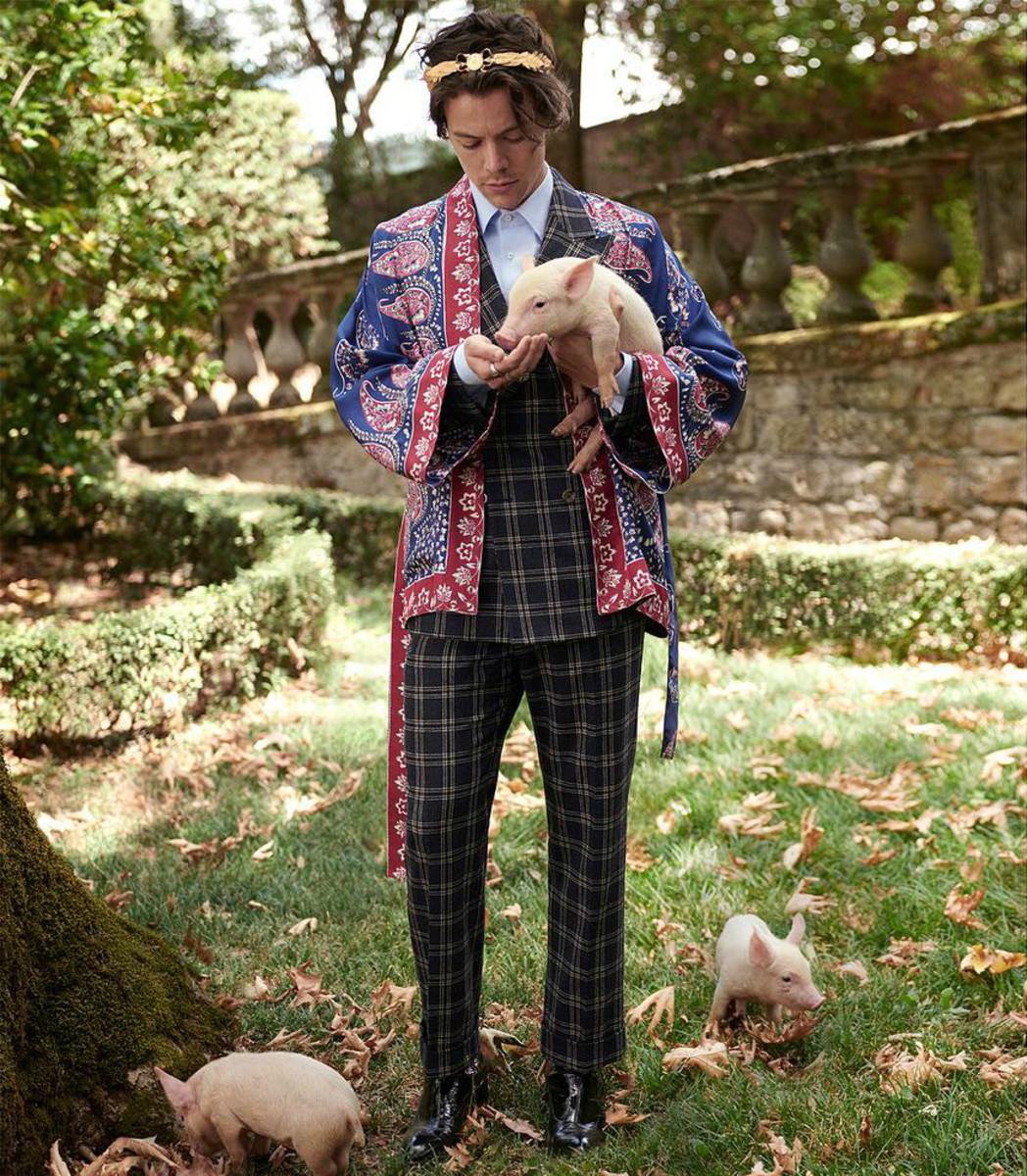 Get along well with a loose button-down shirt
Harry is experimental with shirts. He knows how to keep it cool and simple. He prefers wearing his shirt buttons down as he does not mind showing off some extra skin. If you want to wear a shirt like him, be bold with your choices. Experiment with different fabrics and styles. Florals look good on men. Or you can opt for bright prints.
Become chic with fedora hats
Thanks to Harry, Fedora hats are back in mainstream fashion. He always wears a black fedora hat but you can go beyond and choose something with intricate, catchy prints. Fedora hats give off a very chill and a breezy vibe. You can pull off any look with the hat. You can wear it in all seasons, be it summer, spring, winter, etc. It is useful for covering your dry hair.
Embrace pink unabashedly
Who said pink is a woman's colour? There is no shame in men wearing pink and Harry is living proof of that. He can mesmerize anyone with his pair of hot pink pants. If there is anyone who can pull off pink very well, it's him. You can complement your pink outfit with a black one and some funky jewellery to bring out the cool, sassy look.
Don't forget to accessorise Chunky rings
Chunky rings are Harry's favourite type of jewellery. He likes to wear a bunch of them on his hands. The best part is that you do not have to complement them with anything. The rings have a very rock and roll feel to it and can vibe with almost any outfit. You can wear silver and gold rings together to add more depth to the rock and roll look. It's all about breaking generic fashion rules.
Work around with prints
Prints can come across as tricky. For Harry, he is comfortable with a summery, tropical, snake print look. You have to constantly experiment with different kinds of prints till you find the right one that accentuates your personality. For starters, the floral and palm prints are the common ones to go for. Printed pants are still ruling the fashion game, so if you want to emanate the Harry look, you can try for big loose pants.