By now everyone is familiar with the phenomena called the BTS. If not, then know that BTS or the Bangtan Boys is a 7 member boy group from South Korea and has managed to take the Korean pop industry and the global music industry by storm. It consists of 7 members- Namjoon, V, Suga, Jungkook,Jin, Jimin and J-Hope. Namjoon and Suga from the rap line, Jungkook, Jin and V are the vocalists and Jimin and J-Hope are the main dancers. These men started their careers at a small company called Big Hit which as of today has grown up to be one of the richest companies in South Korea and has successfully placed itself in the Big 3 League along with SM and YG entertainment.
The journey of BTS from nobody to iconic superstars can resemble typical rags to riches story, except it is not. The members were scouted as trainees by the company and put under a rigorous training program. The initial years of their trainee lives were marked with uncertainty, loneliness, self-doubt, tough love, and disillusionment. Even after their debut, the band became a centre of controversies owing to instances of cultural appropriation and misogynistic, problematic lyrics. All of these were put to rest after the release of their song Blood, Sweat and Tears, which garnered more than 600 million views within the coming days. The rest is history. BTS soon became the forefront of the kpop industry. Their songs now touch upon social topics like mental health, discrimination, cyberbullying, student pressure etc. They all carry the common theme of self-love and self-gratitude.
BTS has been hailed as inspirational icons for the youth and the LGBTQIA+ community. The band has proved their ability to learn, change, introspect their problematic selves and grow into self-aware, humble, motivating human beings. They are not shy from talking about social problems of modern society. RM gave a speech at the UN emphasising the need for equality and justice. Suga, in one of his interviews, mentioned the double standards of the kpop industry and what it feels like to be an Asian musician in a predominantly white authoritarian, western pop industry. Their fandom is called the ARMY which has been a beacon of support and hope for BTS. What makes them so special and loved is that their songs transcend across language barriers and touch the hearts of so many people. Their musical prowess has earned BTS some of the best collaborations with artists like Halsey, Nicki Minaj, Steve Aoki, etc.
Apart from being talented musicians, they are also keen fashion enthusiasts. These 7 immaculately dressed men can sweep anyone off their feet. They carry feminine, gender-neutral clothing with such ease and grace, shattering toxic masculinity one outfit at a time. One of their members, Jungkook, who is also the youngest, is not only gifted with a soulful and romantic voice but can mesmerise people with his impeccable fashion sense. He said in one of the interviews that clothing has no gender. He is experimental with fashion trends. Here are some of the ways you can dress up like Jungkook: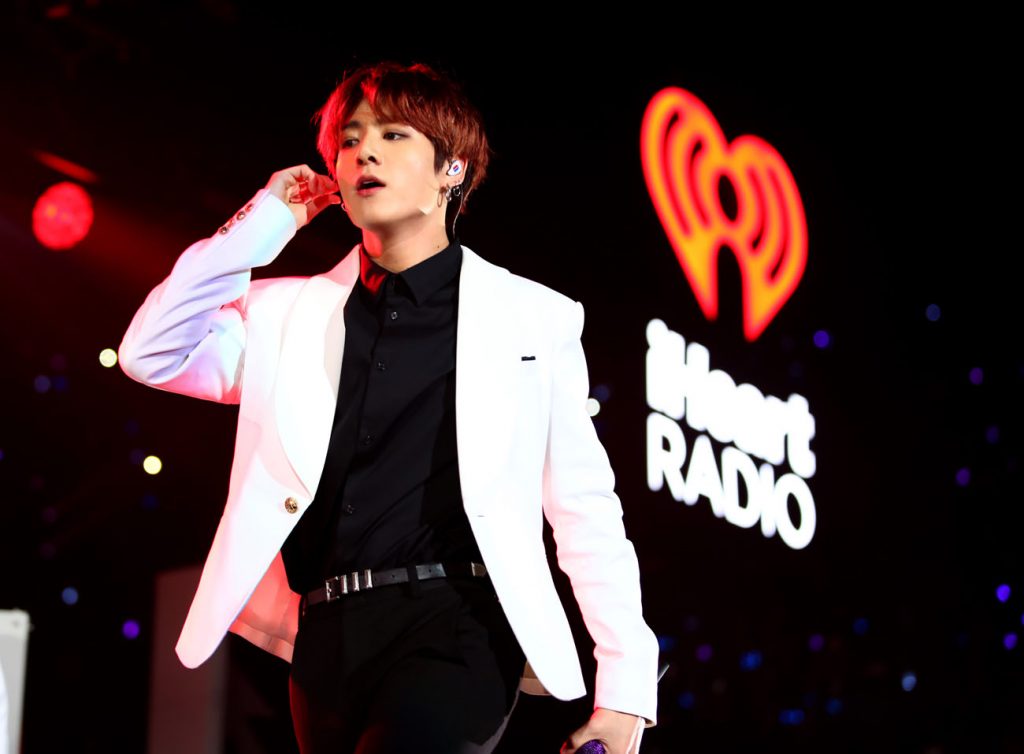 PHOTO CREDIT: HANDOUT/EPA-EFE/Shutterstock/ Rich Fury/Getty Images for iHeartMedia
Pick up baggy T-shirts
Jungkook's style is casual and chill. He stresses more on comfort. He likes to have a minimum of 10 T-shirts when he is on a tour. You can put on a baggy T-shirt and pair it up with denim or a loose jacket.
Love for plaids
Jungkook is drawn towards solid colours but plaids have a special place in his heart. Plaids can be a little tricky. So, get on experimenting with different styles till the right one fits you.
Dress in black for formals
Whether you are going on a date or attending an important event, wear black dress shirts along with a jacket or blazer. This is Jungkook's go-to outfit for any award ceremony or interview. You can wear dress shirts for casinos as well. Winissimo Casino is the site every gambling enthusiast should go through for information about the general industry and games.
Rock it with jewellery
Jungkook's jewellery game is bang on. He has a penchant for rings, earrings and bracelets. If you are sporting a casual look or a rock star getup, wear dangling earrings and a solid bracelet to look manly and stylish.
The most important tip to remember is to wear anything with style and confidence. And to be yourself!