Silver Suiting for the Golden Man.
Covering the latest issue of Forbes Magazine's Colombian offshoot, one of the country's most beloved artists J Balvin dons a suitably smart ensemble to mark being named #1 on the nation's list of most creative individuals.
Notably, the first time the publication has penned a hotlist in this field, the Grammy-winning artist tops the tally in a silver-toned suit and shirt while being commended for his dedication to the culturally important reggaeton music genre.
Thoughts? Follow the link below to pick up a similarly metallic sheened shirt online.
SHOP SIMILAR SILVER SHIRT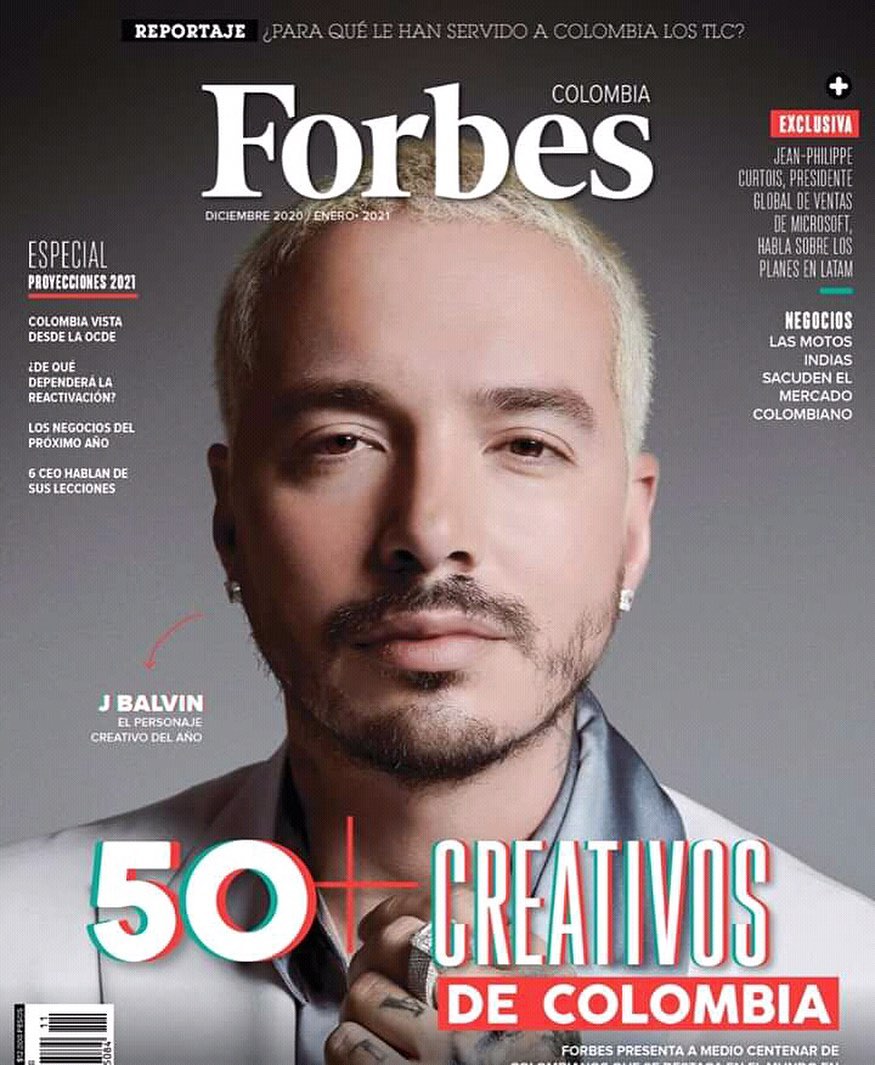 PHOTO CREDIT: @J Balvin / Forbes