People say that the years at university are the most precious in your life. You not only pursue a degree, but you also make new friends, learn to live alone in a dorm, and create memories that bring you happiness throughout your life.
At university, you constantly move from one place to another. At times you share a dorm with someone other times you come back from holidays and find that you need to shift to another home for some reason – making it difficult to place all your stuff at one place. In such time, a student storage unit is a wise choice to make. A self-storage where you don't have to worry about moving back and forth without worrying about your belongings.
To get the most out of your storage unit, you need some cheap storage unit hacks that will help you to choose the best storage unit for yourself.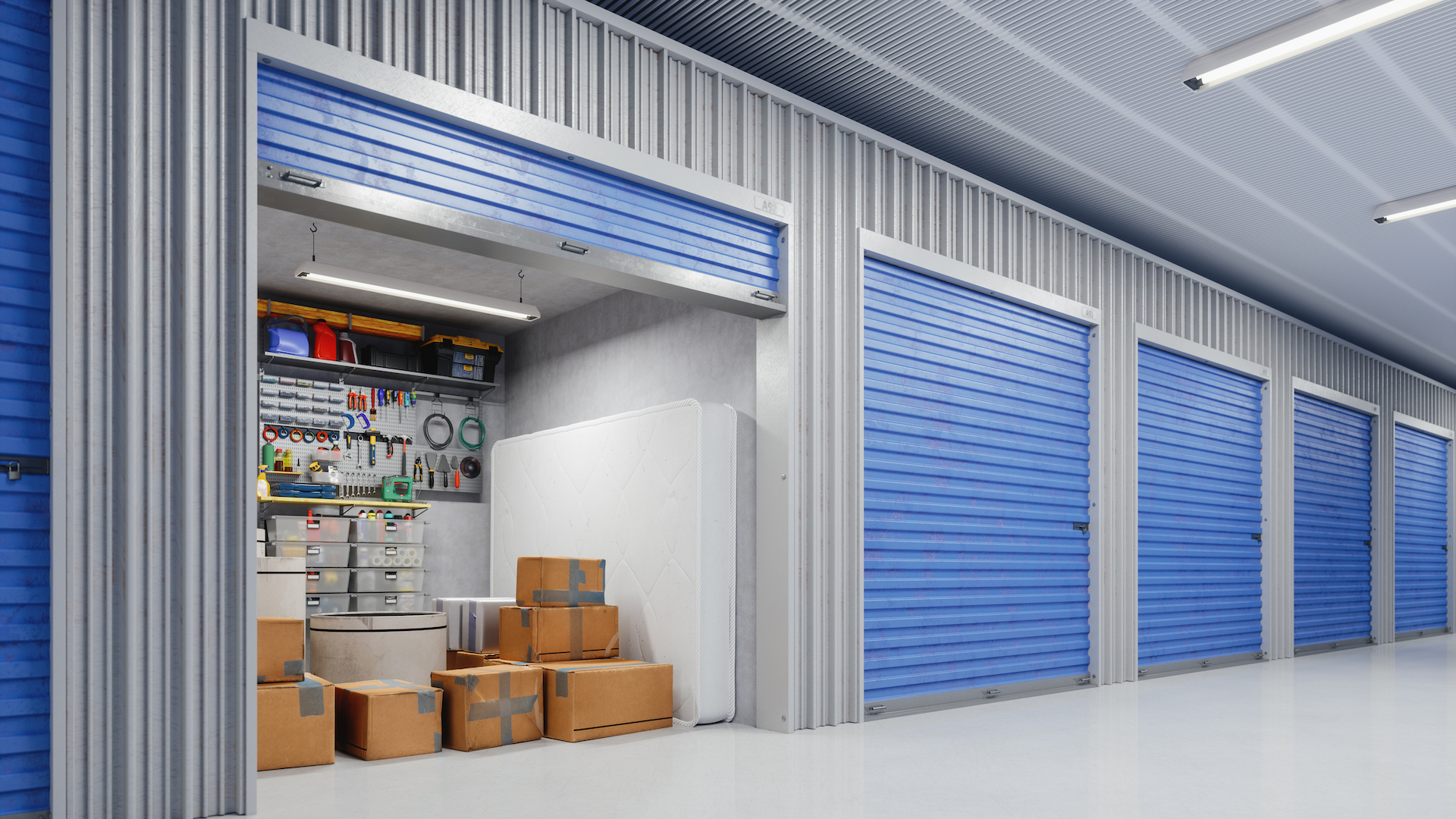 PHOTO CREDIT: imaginima / Getty Images/iStockphoto/ snapphoto / Getty Images
Utilize the top area: When you are paying a premium price for the floor, you must also need to think about how you'll utilize and organize the top space. Maybe you make place hooks and hang some items, or you can use shoe organizes. Or hang your towels, dressing gowns, or jackets.
Get Rid of Unused Items: Things like extra towels, spare bed or extra clothing that only your guests might need can be vacuum packed in the storage unit. Moreover, those items that are not used frequently tuck them away in the self-storage unit.
Organize Your Drawers: Maybe you already have a purpose-made drawer or you are the creative type and made one from a shoebox with a divider. Keep the drawer clean and tidy so that you can put more things in an organized manner.
Keep Things Where They Belong: If you develop a habit of putting things at their place, it will be easy for you to find them when they are required. Fix a place for everything and try to put the item at its place after you've used it. Use labels at boxes to organize your items. Don't misplace items so that you don't waste time looking for a particular item when you need it.
Before Moving-in, Consider the Following Things
How you will get to the storage unit?
As a student, you might not have a personal car, which means you will carry the items or hire a taxi to take your stuff. So, you need to take a storage unit which is close to your place.
Is it insured?
Whenever you plan to take, the storage unit looks for the insurance policy and see what things are covered in it. Student storage might not have a complex self-storage policy but it is wise to know how your items will be insured and will you get a refund for the lost items of you to need to pay some extra for insurance.
Is It 24/7 Storage?
Is it a 24/7 storage unit or there are certain times when you can access the storage? Some of the storage units offer this service free, but other times a storage unit might demand some extra for 24-hour access of storage. You need to contact the storage unit agent to know more about the type of access you'll get for your self-storage unit.
What About The Security?
One of the things that you might need to consider while choosing a storage unit is the security of the storage unit. You are placing your belongings in an unknown place but before you do that you need to understand and see what are the security measures provided by the storage company.
Security
If you go for personal storage, which is more for relocating home, you can put anything in it, but for student storage, you just need some space where you can put your necessary belongings. For anything extra, you might need to pay some more.
What is the storage size you need?
The most important thing to consider is the storage size that you need for yourself. As a rule of thumb – the following sizes might be feasible for you if you want to put some things in your home:
9 ft locker: This is the smallest kind of locker which is like a car boot. You can put a few boxes in it along with space books and clothes.
25 sq ft: For this type of locker you can place all your sports goods, seasonal clothing and all the extra stuff that you need out of your dorm room.
50 sq ft: For anyone who is planning to empty their dorm room for the summer this is the spacious storage unit for them. You can place more items in it without damaging any of it.
75 sq ft: If you want to move your furniture or household items this is the storage unit to pick for yourself. It's big and you can place all your extra stuff in this one.
If you don't know which size you'll need, you can call the agent of a storage unit and they'll guide you with whatever you need to know.
For anyone with a busy routine, you can go for storage that'll pick items from your place and put them safely in the storage unit. Maybe what you need is a cheap Storage that will make it easy for you to store your belongings if you are looking for a temporary storage unit.
Mostly, students make the mistake of not taking a storage unit and move their items from one place to another with them. This costs them time, resources, and extra money. Now, you know how students can choose a storage unit for them.
Look for a storage unit near me and get your things in the store without any delay. Time is of the essence so you cannot waste any more on waiting for the perfect time. Just consider your requirements and pick the storage outlet that fits your need.